WELCOME MEETING PLANNERS
When it comes to meeting and convention planning, Fairfax County is an ideal place to hold your event. Our proximity to Washington, D.C., and our Virginia tourism sites and attractions, make us the best event value in the Northern Virginia region. With our dedicated sales team at your side, we can provide the services you need to make your outing to Fairfax County a memorable one.  We will be delighted to help your group with site selection, hotel options, suggestions for Fairfax County conventions, special events, and more. Be sure to browse through our meetings and events section to find hotels with extensive meeting space, unique meeting and wedding venues, articles and tips to help you plan your event, and information on planning a reunion or wedding in Fairfax County.
An added bonus for you? Our Virginia event planning services are provided to groups such as yours without charge. Let us go to work for you! For any additional questions, or to get started planning your meeting, event, or wedding, call us today!
Dean Miller, National Sales Manager
 703-752-9509 | dmiller@fxva.com
 
Eric Kulczycky, National Sales Manager (Government)
703-752-9510 | ekulczycky@fxva.com 
---
9.5 Reasons to Meet in Fairfax
From affordable hotels with immediate access to Washington, DC, to world-class attractions and fantastic dining, here are 10 reasons why Fairfax is the perfect destination for your event.
More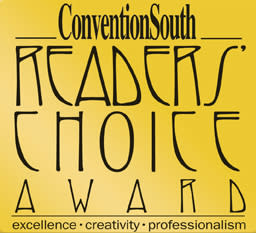 A 2014 Readers' Choice Award Winner
ConventionSouth Magazine