Elevator Speech
We've all heard about the famous "Elevator Speech"—or how to make your point in 5 Floors or less. This idea is particularly important to Sales Professionals since we are so often confronted with the limited window of time available to us in talking to clients on a Sales Call, in a Tradeshow Booth, or for anyone who is in a hurry. We're providing you with two variations that you can use depending on the situation and the customer with whom you are speaking. We hope that our Elevator Speeches will help you describe the best of Fairfax County!
---


Stay in Fairfax County…and put yourself in the very heart of Northern Virginia! There is literally something for EVERYONE in Fairfax County.… Outdoor Enthusiasts thrill at the natural wonder of Great Falls National Park…Patrons of the Arts marvel at the incredible beauty of seeing the National Symphony Orchestra perform under the stars at Wolf Trap National Park for the Performing Arts…and Civil War historians immerse themselves in sites not found anywhere else in the Country. You name it; we've got it! The National Capital Region is full of wonderful and exciting places to explore and Fairfax County gives you the best of both worlds: proximity to Washington, DC, but with a unique history all its own! Come visit us and Connect with America!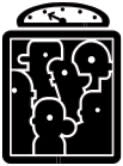 For visitors seeking the most from their visit to Northern Virginia, Fairfax County is unique in that it is sits at the center of the region's tourism experience. The extended region stretches from Baltimore's Inner Harbor and Annapolis in the east to Virginia's Shenandoah Valley with its Skyline Drive along the rim of the Blue Ridge Mountains to the west and from historic Gettysburg, Maryland in the north through Civil War battlefields and beautiful Fredericksburg, Virginia to the South. All of this and everything in between including all that Washington, DC has to offer are easily accessible from Fairfax County. By the way, you won't be the first to discover the benefits of Fairfax County's central location. A young surveyor seeking to ply his trade from a central spot in the region discovered this secret long ago. His name—George Washington. His home—Mount Vernon Estate and Gardens. It's location—Fairfax County, Virginia. Visit Fairfax County and Connect with America!