The sun is shining, the temperature is rising, and winter landscapes are transforming into green grass and wildflower-speckled fields. Spring has finally landed in Fairfax County, and with it comes a wide array of fun and exciting things to do this April. Petal-peeping, nature walks, live music, festivals and more are just waiting to be enjoyed! Here's our round-up of can't-miss activities this month in #FXVA.
 
National Cherry Blossom Festival
Now - April 17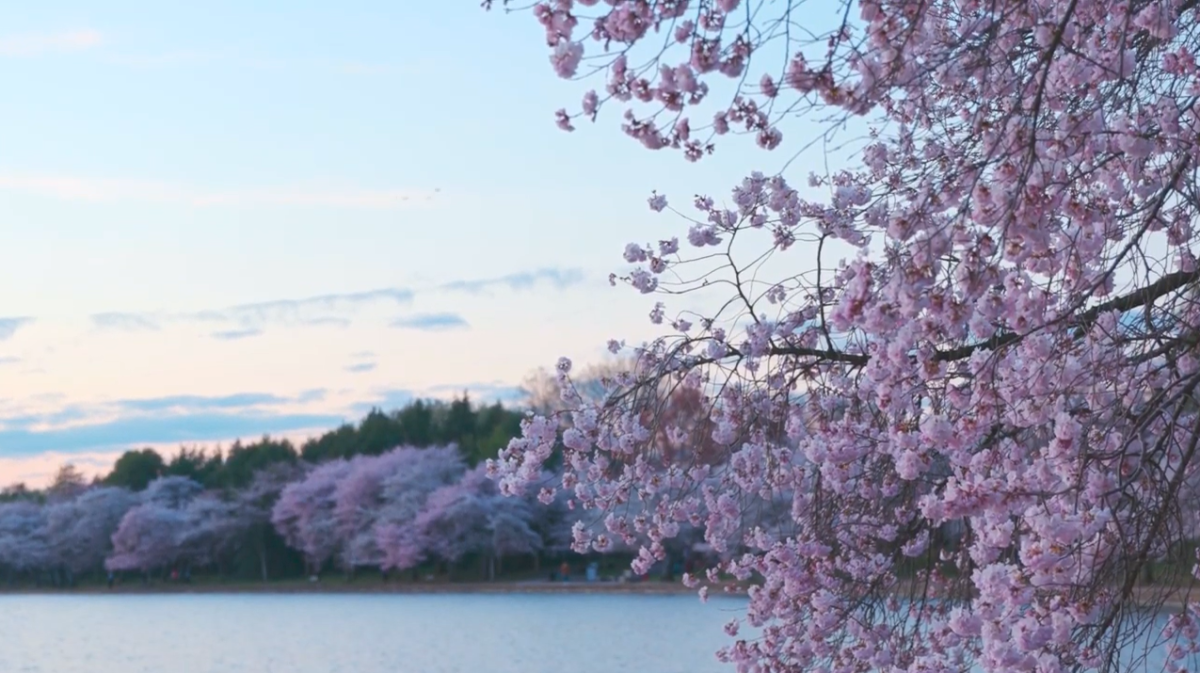 Image courtesy National Park Service
Festival runs through Sunday, April 17, 2022
Since 1912, the annual celebration of the cherry blossoms is a reminder of the gift of 3,000 cherry trees from Mayor Yukio Ozaki of Tokyo to the city of Washington, DC. Every year, the National Cherry Blossom Festival commemorates the lasting friendship between the people of the United States and Japan. After two years of modified activities, the festival is back in full force! For a full list of signature events and the latest updates, check out our Cherry Blossom Festival Guide. If you're looking to celebrate the splendor of the cherry blossoms in an unconventional way, visit Fairfax County's hidden and acclaimed gardens for a self-guided tour.
Washington Tattoo Gala
April 4
Music, entertainment, drinks, and food await at the FIRST annual Washington Tattoo Gala on April 4th at The Winery at Bull Run! If you've never heard of a "tattoo," it's a performing arts event with military roots consisting of music, marching, dance, and various other displays performed by military and civilian personnel. Enjoy traditional music performed throughout the winery, along with hors d'oeuvres, wine and beer.
Bonus reason to visit The Winery at Bull Run: they just unveiled a new Civil War Museum on-site and have announced new Witness to History Museum Tours, now available every Friday & Saturday at 10am and Sunday at 10am & 4pm. Tickets here.
Return of the Iconic Bluebell Festival
April 9

Image courtesy Fairfax County Park Authority
After a two-year hiatus, Bluebells at the Bend Festival is BACK! The day's highlight features the emergence of the iconic Virginia Bluebells, native wildflowers that bloom in the moist woodlands of eastern North America and can create a bit of their spring magic in your own garden. Head over to Riverbend Park, tucked away from the hustle and bustle of the area's urban settings on the Potomac River.  Parents: come appreciate the breathtaking blooms, listen to live music, shop for crafts, and enjoy one-of-a-kind food trucks. Kids: run off for some face painting, create crafts, and run amok in the obstacle course.
All for $8 per person (until April 9), $10 at the gate. There are two ticketed sessions: 10 a.m. to noon and noon to 2 p.m. 
Founder's Day in Reston
April 9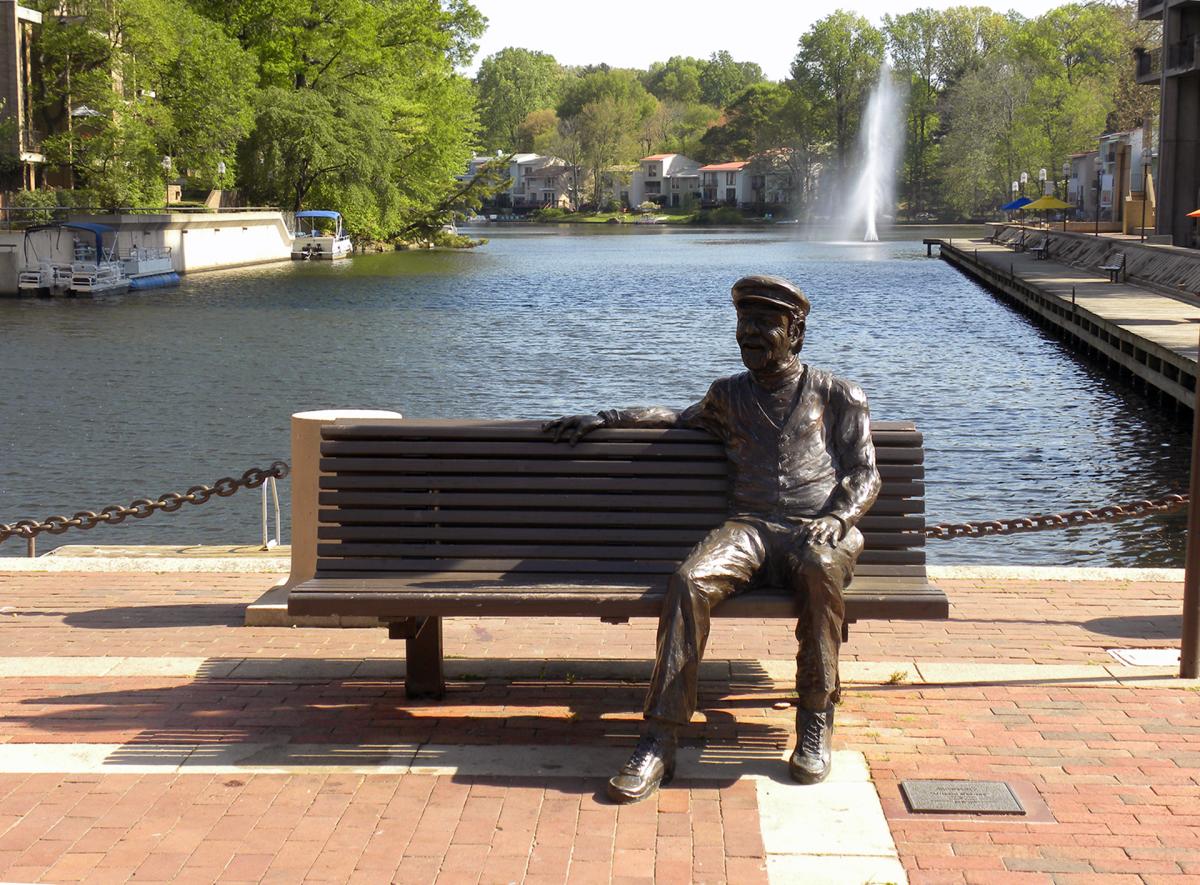 Image courtesy Public Art Reston
Celebrated every year on a Saturday near Founder Robert E. Simon, Jr.'s birthday, Founder's Day is a celebration of Reston's founding with a variety of family-friendly activities. This year marks the 58th anniversary of the community's founding. Join the Reston Historic Trust & Museum for Founder's Day on April 9 at Lake Anne Plaza for art projects, performances, a sun boat design contest, and more celebratory activities. One of Reston's founding principles is that "beauty - structural and natural – is a necessity of the good life and should be fostered." Enjoy all of Reston's engaging open spaces through a self-guided public art tour, or even by visiting the shops, restaurants, and brewhouse at Lake Anne Plaza.
Easter Egg-Stravaganza
April 17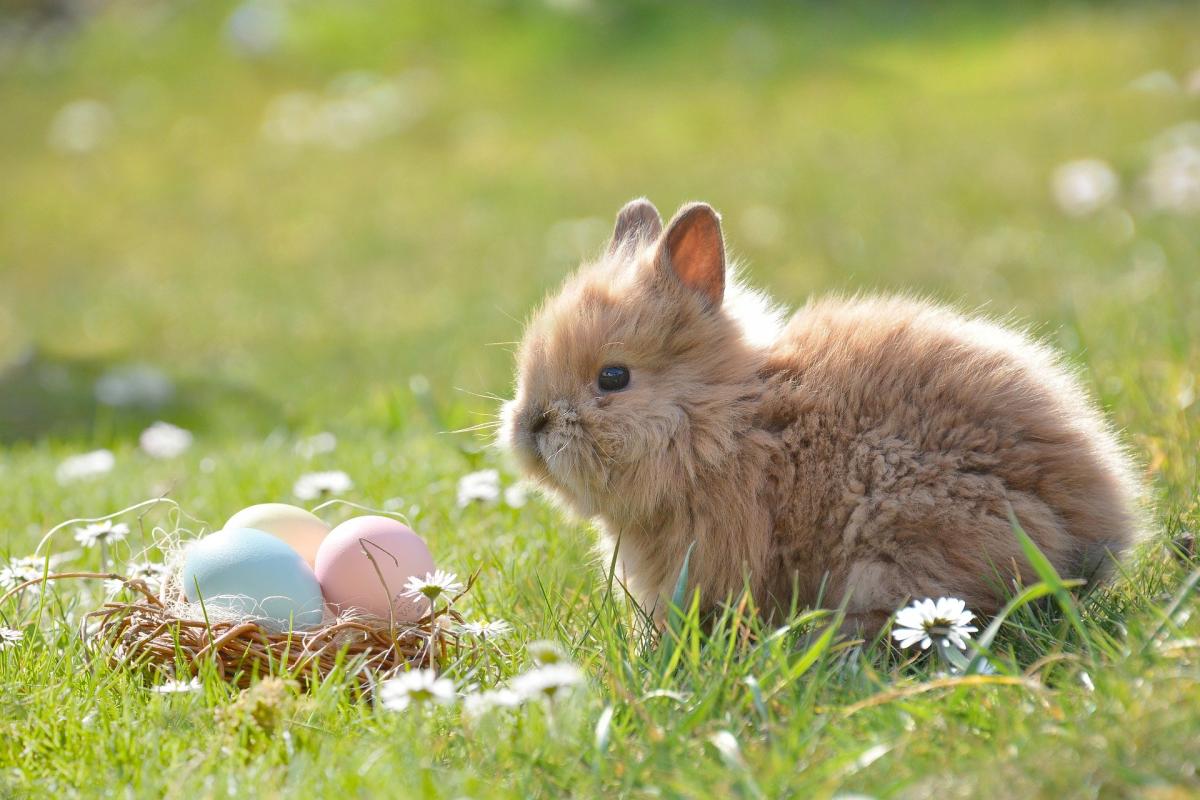 It doesn't quite feel like spring has officially sprung until Easter comes around with its fresh blooms, pastel colors, sweet treats, and even sweeter family memories. The holiday symbolizes a fresh start and the beginning of a season of joy and reflection! Brunches, fun activities, and Easter bunny appearances are on the horizon in Fairfax County, and more events are constantly popping up as the holiday gets closer. For an updated guide to the festivities, visit our Easter guide and check back often as more things to do are constantly being added. 
National Park Week
April 16 - 24
Image courtesy IG user @rkat414
The National Park Service has declared April 16-24 National Park Week. Come show your appreciation and admiration during this week for all that our parks have to offer. In honor of the celebration, all National Park entrance fees are waived on April 16. This includes our magnificent Great Falls Park! Feel free to make a full day trip out of it by taking a scenic Great Falls Road Trip which includes hiking, history, and world-famous whiskey.
 
Celebrate the Earth
April 22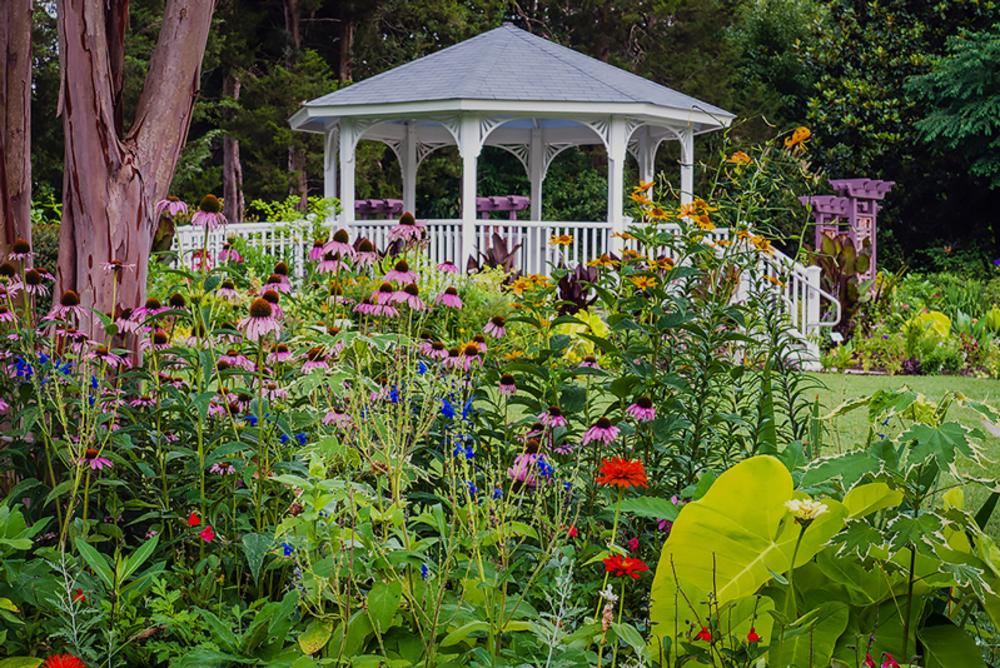 Image courtesy Fairfax County Park Authority / Green Spring Gardens
Earth Day is April 22, 2022 / (events held throughout weekend)
While every day is a good day to be kind to our world, Earth Day is an especially great day to show appreciation! From building your own DIY greenhouse with the kids to group document shredding and composting, there are many ways to celebrate Mother Earth in Fairfax County. Check out our guide to Earth Day activities for unique activities to enjoy the day. For more ways on living a sustainable life and supporting those who encourage it, read more about some of Fairfax County's most eco-friendly businesses!
 
Historic Garden Week in Fairfax
April 23-30 (Tours April 26)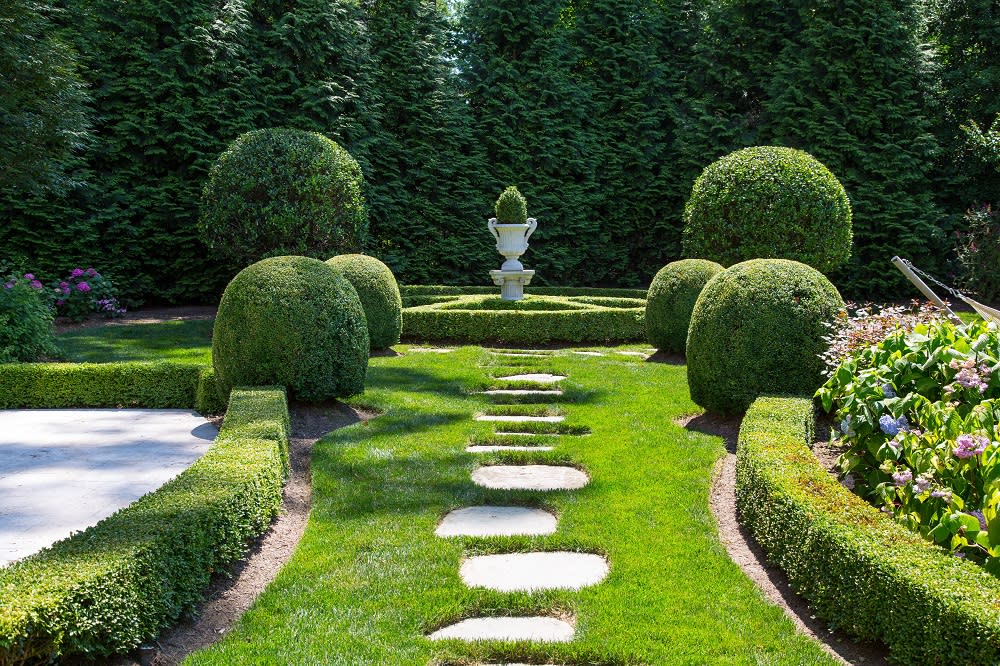 Image courtesy Donna Moulton
April 23-30, 2022
Fairfax Tour: April 26, 2022
Speaking of petal peeping, here's the perfect way to dive into our region's history and get your floral fix at the same time! On Tuesday, April 26, the Garden Club of Fairfax hosts Historic Garden Week here in Fairfax County. This driving and walking tour features Fairfax's most picturesque and historic homes with spectacular outdoor gardens. One countryside home has a restored log cabin on its landscaped grounds, adding charm to the modern amenities of this estate. Stroll on private grounds certified as an Audubon Wildlife Sanctuary, featuring a home with exquisite collections attracts an abundance of birds with its verdant gardens and English boxwood. For Civil War buffs, two historic homes in the City of Fairfax will be of interest as well. What a wonderful way to spend a spring day! 

Hot Tip: If you're a home gardener, check out our blog featuring the best places in Fairfax County to purchase seeds and plants for your garden this spring! Bookmark River Farm's Spring Garden Market on April 8-9 to pick up some native plants.
Taste of Vienna Returns
April 30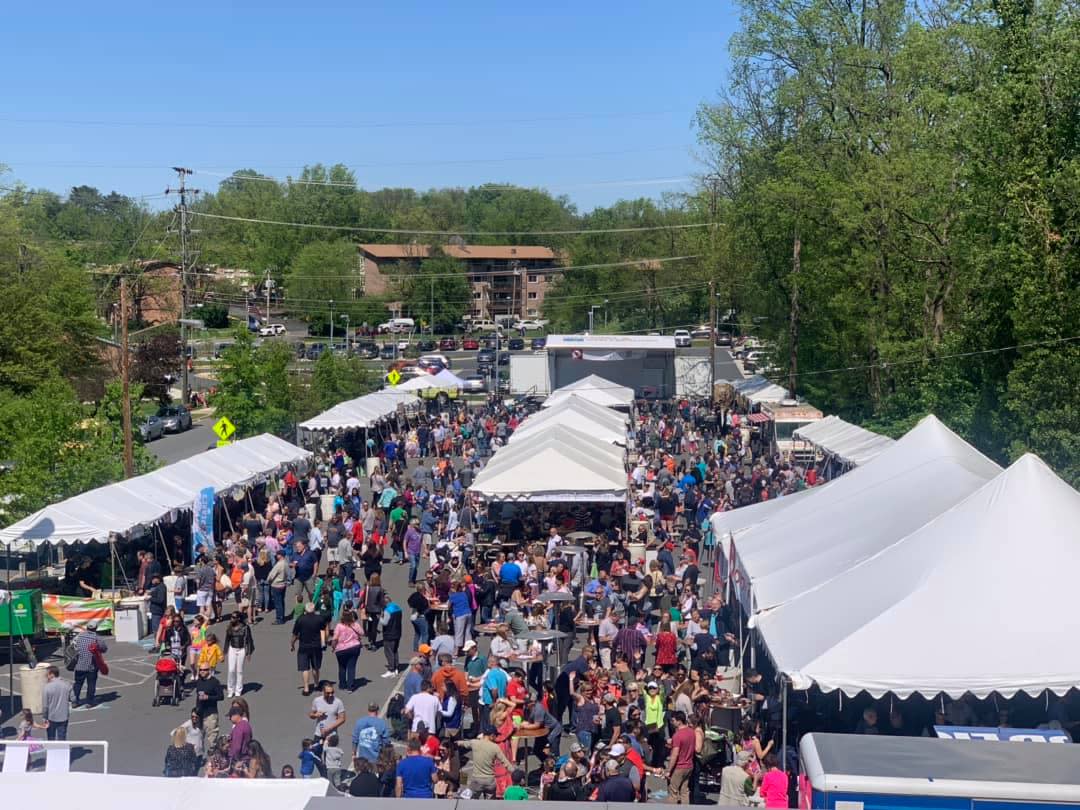 Photo courtesy Taste of Vienna via Facebook
Yet another beloved Fairfax County festival returns this month: Taste of Vienna! Put on your stretchy pants and head to the Town of Vienna to experience the delicious food of local restaurants in the area. Admission is FREE, with food and beverages available for purchase on-site. Proceeds from Taste of Vienna directly benefit the Vienna Volunteer Fire Department.

If these events and activities aren't enough for you, be sure to keep up with our main Events Calendar for an assortment of fun happening all month long. Share what fun you end up having in Fairfax County on social media using #FXVA and @VisitFairfax. Did we miss anything above? Tell us in the comments below.