Memorial Day Weekend may look a little different this year, but it shouldn't keep us from remembering what the day is really all about: honoring the brave men and women who gave their lives to protect ours. Their sacrifices pave the way for our continued freedoms as American citizens. In addition to honoring our fallen, Memorial Day Weekend typically signifies the start of the summer season.
Below are some ways to commemorate the weekend in a safe and responsible way – and please remember to adhere to all social distancing guidelines if you do venture out to explore.  Stay safe everyone!
Virtual Visitation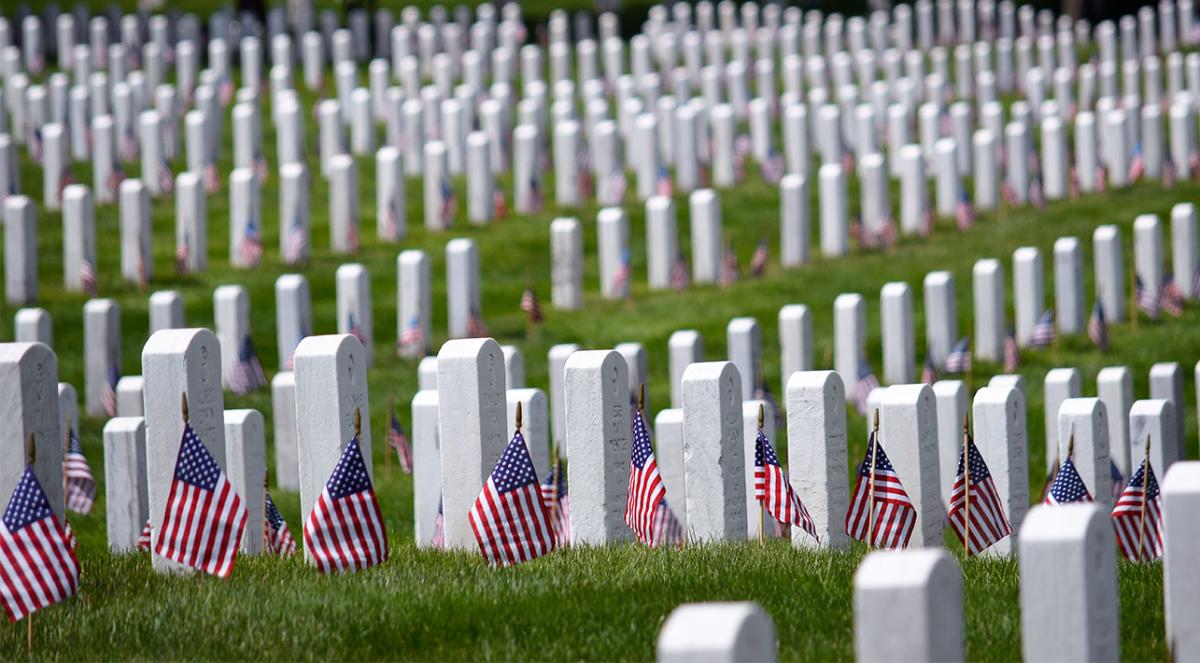 While Arlington National Cemetery in nearby Arlington County will only be open for family pass holders, the soldiers of the 3rd Infantry Regiment will continue the tradition of flags placed at each grave and the site will be producing a multimedia virtual visitation feature. Keep tabs on their website and social media for more details.
You can also view Arlington Cemetery and the World War II Memorial through our interactive, 360-degree panoramas, along with nearly 30 other sites around the region.

Virtual Tours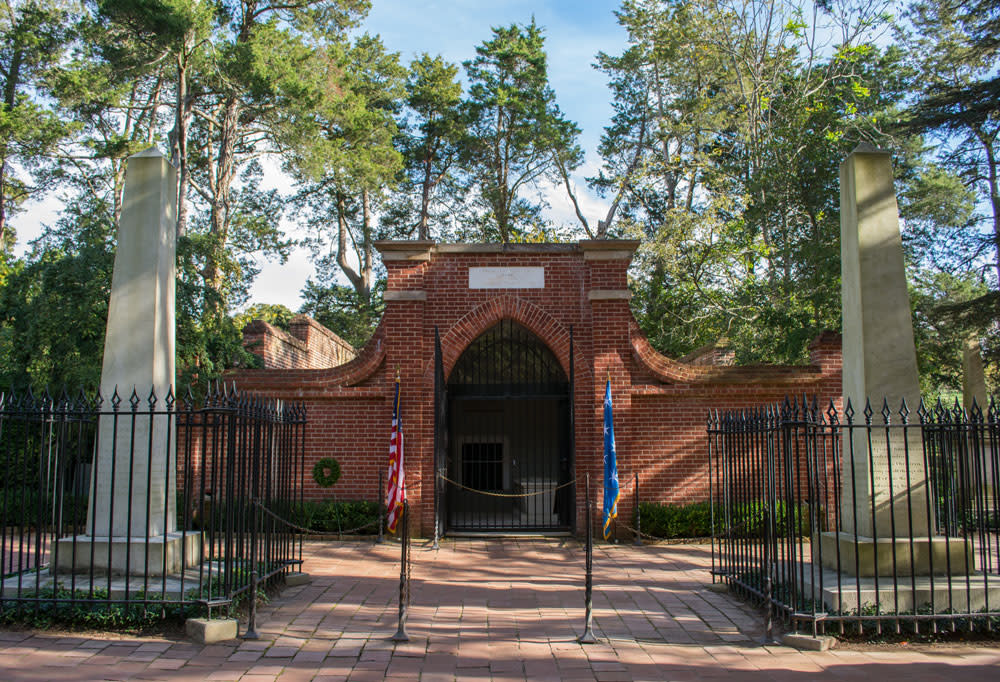 Several big-ticket attractions in Fairfax County are offering virtual tours of their sites. George Washington's Mount Vernon offers a unique perspective into General Washington's time leading the Continental Army and you can also pay your (virtual) respects by digitally touring both the Old Tomb and New Tomb. The Smithsonian's National Air and Space Museum Steven F. Udvar-Hazy Center boasts an interactive hub called Air and Space Anywhere, compiling some of the Smithsonian's best digital resources. And the National Museum of the United States Army (opening this year) offers a wealth of information and sneak peeks of the exhibits and artifacts that will be on display at the museum.

Civil War History

Learn the stories about Fairfax County's role in the Civil War from the comfort of your home by digging into the resources offered by Civil War Trails, which is the largest open-air museum in the world. With hundreds of interpreted sites throughout the region – including dozens in Fairfax County – you'll always have a new place to explore. View their map guides online or explore their interactive map. Read more Civil War stories here.

Nature Reflections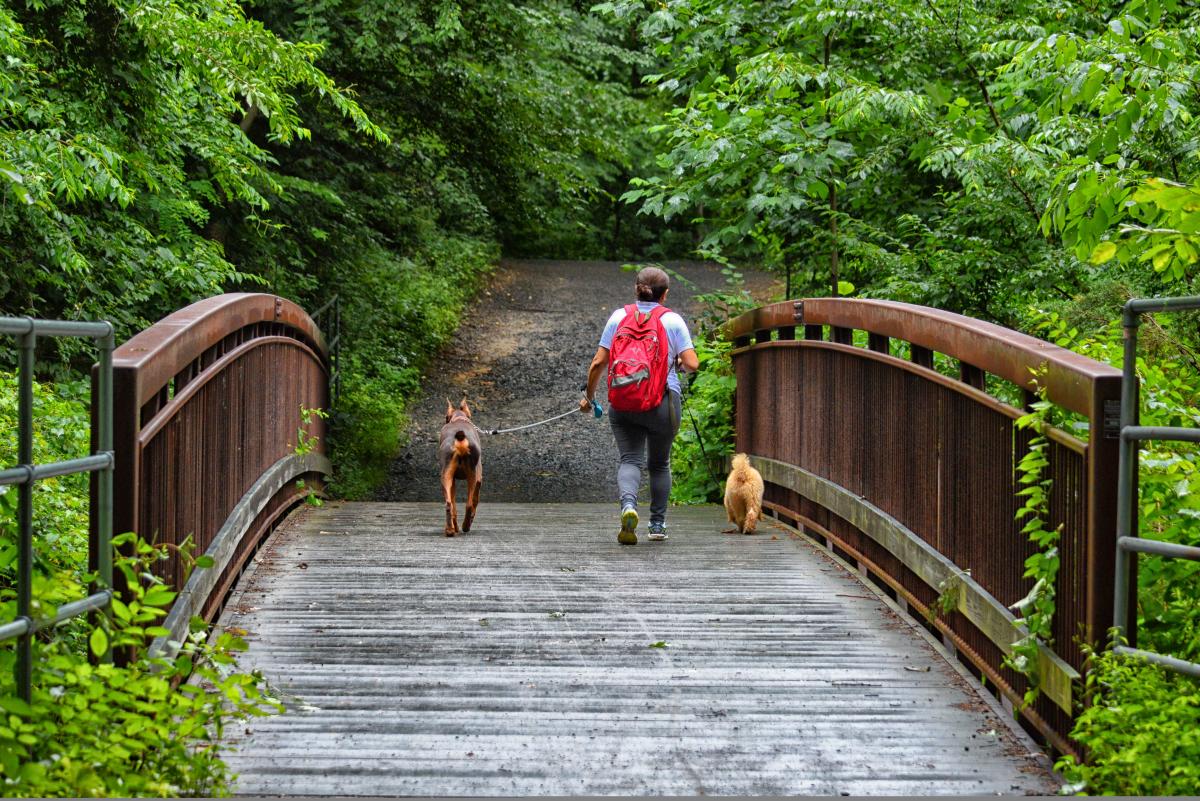 Spend the day outside on one of the trails or parks that are open to the public (be sure to follow social distance and CDC guidelines) and reflect on the weekend. Remember: while county parks have begun to reopen, certain amenities and facilities (like restrooms) are still closed. Read the latest update here. Use the county's Trail Buddy system to find one closest to your home base.

Socially Distancing at Farmers Markets

Three of the official Fairfax County Farmers Markets are open for the season, three of the FRESHFARM Markets are open – including Mosaic, Oakton, and Springfield – and independent markets in Great Falls, the City of Fairfax, and the City of Falls Church also remain open. Pre-orders are available at most of these locations and if you do head out, be sure to maintain social distancing and take all covid-19 precautions. See more details here.

Reserve a Tee Time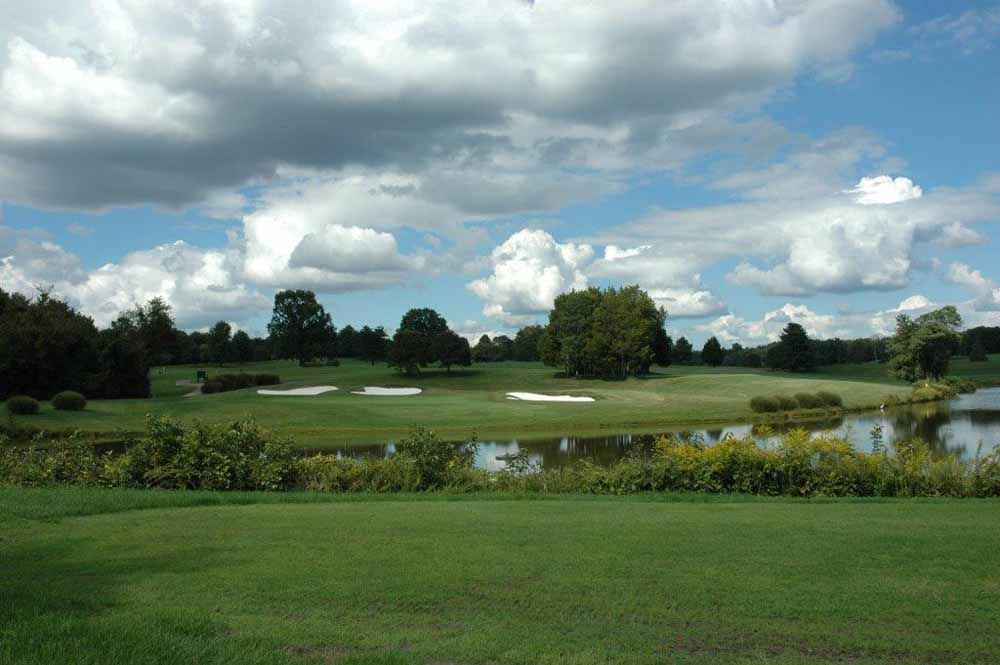 Photo courtesy Golf Fairfax/Twin Lakes Golf Club
Some of Fairfax County's golf courses are phasing open this month. Golfers can reserve tee times seven days in advance online or by calling the clubhouse and courses will implement measures aligning with the CDC's guidelines. More information can be found here. Courses that will be open as of Memorial Day Weekend include Burke Lake Golf Center (5/8), Greendale Golf Course (5/8), Laurel Hill Golf Club (5/8), Pinecrest Golf Course (5/15), Twin Lakes Golf Course (5/15), Jefferson Golf Course, Oak Marr Golf Complex (all 5/22).

Memorial Day Takeout Specials
Below are several takeout specials from Fairfax County restaurants. Don't forget to also sign up for the free Takeout Trail to help you navigate which restaurants are open for curbside, takeout, and delivery and also pick up some deals along the way.
Blackfinn Ameripub – Merrifield
Family BBQ Feast
Pick up Saturday 5/23 and Sunday 5/24, 1-6pm
Choose your preferred BBQ feast to go featuring dry-rubbed, BBQ glazed baby back ribs, whole beer can chicken, jumbo wings, your choice of sides and a slew of add-ons to complete the meal. Order here by Thursday, 5/21 by 6pm.

Founding Farmers Tysons & Founding Farmers Reston
Brunch To Go
Pick up Saturday – Monday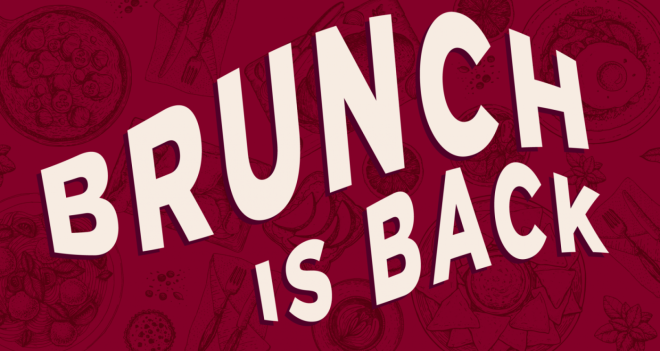 For Memorial Day Weekend, this local favorite will be providing their famous brunch for all three days to give you a #StayHome way to celebrate the start of summer and honor our Nation's soldiers. Preorders must be placed by this Thursday through Saturday (depending on pickup date). Choose from a great selection of many guest favorites including Carvers Table signature items, tasty quiches and breakfast burritos, a great selection of sides, pastries, and of course, their decadent desserts. You can also take home a Mimosa Kit or browse their new Market & Grocery options. Details here.

Mount Vernon Inn
Memorial Day Picnic
Pickup curbside on Sunday, May 24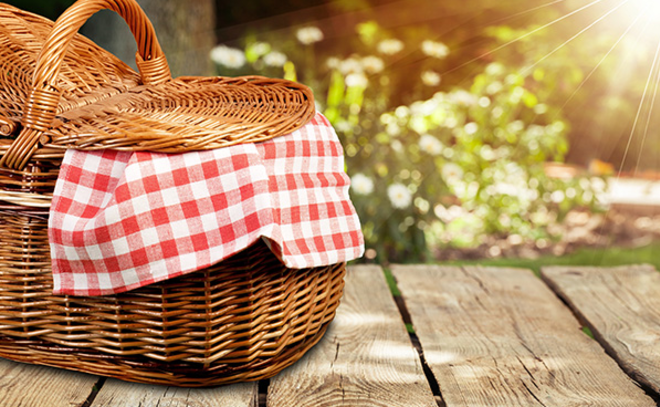 Have your Memorial Day meal prepared by the Mount Vernon Inn, the on-site restaurant at America's first president's beloved home. Options include your choice of BBQ pork, chicken, or beef with sides like watermelon salad and potato salad and desserts that include cherry cobbler or bread pudding. Add-ons available, as well as specialty drinks. Order by Friday, May 22.

Outback Steakhouse(s)
10% Off for Heroes
Plus free delivery this weekend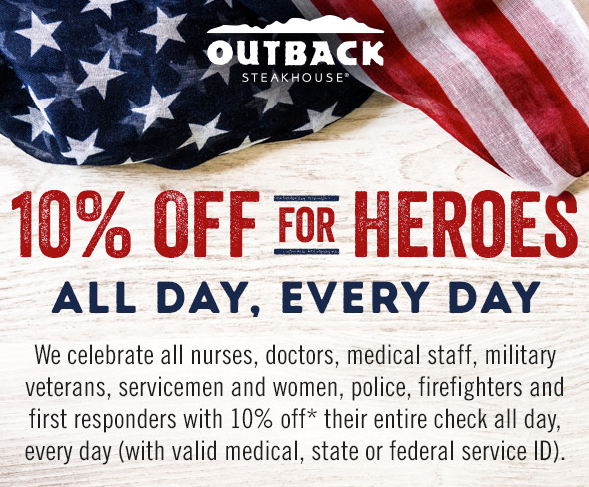 Enjoy your Outback Steakhouse favorites Memorial Day weekend, plus free delivery for a limited time. Heroes can also receive a 10% discount on their orders with their valid IDs). Outback Steakhouse locations in Fairfax County can be found in Burke, Centreville, Vienna, Herndon, Alexandria (Richmond Highway) and Springfield. 

What are some ways you will spend this unique Memorial Day? At home with family? A peaceful neighborhood walk? Attending some virtual events? Let us know in the comments below or join the conversation on social media at #FXVA and @VisitFairfax. And as always, safe stay and stay healthy!