Will There Be A Rolling Thunder in 2021?
Yes! The name may have changed, but the mission remains the same. AMVETS will continue the demonstration ride to raise awareness of the critical issues facing the nation's veterans. Rolling To Remember will take place on May 30, 2021. Click here to see the full itinerary.
Plans are also underway for the 23rd Annual Ride of the Patriots® to Rolling To Remember®  during Memorial Day Weekend. Patriot Harley-Davidson® and the Fairfax VA Chapter, Harley Owners Group welcome you to join them for this signature event. The Ride of the Patriots® has become a highly anticipated community event that welcomes all bikers and bikes to join for a police escorted ride. The Ride of the Patriots is an exciting three-day event spanning Memorial Day weekend. All activities for the weekend are at or begin at Patriot Harley-Davidson, located just West of Fairfax Circle on Fairfax Boulevard (Map). The Patriot Harley-Davidson parking lot is designated for bikes only during the event. The event also provides an organized staging area and safe trip for riders to the Pentagon and Rolling To Remember.
Rolling To Remember
They ride into DC in a patriotic display in order to honor our veterans, and also to remember those lost or missing soldiers from our nation's conflicts. These heroes from across North America that ride into town for this annual event represent all types of their fellow soldiers, sailors, airmen, marines, coast guardsmen, firefighters, rescue personnel, and law enforcement officers and make the event especially memorable for riders and spectators. This is something uniquely American...this is Rolling To Remember.   
Helpful Links 

Rolling To Remember DC Events
Friday, May 28, 2021*
9 PM    Candle Light Vigil & Wreath Laying at the Vietnam Veterans Memorial

Saturday, May 29, 2021*
9 AM- 9 PM     Thunder Alley on 22nd Street and Constitution Avenue Northwest. Official "Rolling to Remember" patches, pins and T-shirts are on sale in Thunder Alley, along with food and biker-related goods.

Sunday, May 30, 2021
6 AM    Reveille Vietnam Veterans Memorial Bikers
7 AM    Begin rallying in Lot 8 of the RFK Stadium parking lot at 7 AM***
9 AM    Thunder Alley opens at 22nd & Constitution Ave NW
12 PM  The 2021 "Rolling to Remember" Demonstration Run begins from the rally area
There will not be any formal ceremonies or gatherings on the National Mall after the Rolling to Remember Demonstration Ride this year because of the COVID-19 pandemic.
8 PM - Memorial Day Concert**

Monday, May 31st - Memorial Day
9 AM - 5 PM - Thunder Alley opens @ 22nd & Constitution Ave NW
9 AM – World War II Memorial Wreath Laying Ceremony**
11 AM - Tomb of the Unknown Soldier Wreath Laying Ceremony at Arlington National Cemetery**
1 PM - Vietnam Veterans Wreath laying ceremony**
**2 PM - National Memorial Day Parade - Marching bands and veterans' units from all 50 states. Begins at the corner of Constitution Avenue and Seventh Street Northwest. (This is not open to the public in 2021 due to COVID-19, but will be filmed for television only. Tune in on ABC, CBS, NBC, FOX, and CW nationwide!)
3 PM - National Moment of Remembrance
 
* The annual Blessing of the Bikes at the National Cathedral will not be held in 2021 because of the pandemic
** These annual ceremonies are not run by AMVETS and are pending approval by local and federal officials. They may not formally occur in 2021.
*** Social distancing restriction are likely to still be in place, requiring more space between rows of motorcycles. Please arrive at the rally point no later than 11 AM.
Browse Rolling To Remember Deals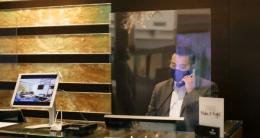 Affordable Accommodations
From five-star to pet-friendly hotels, find your home away from home while you're visiting Fairfax County, Virginia.
More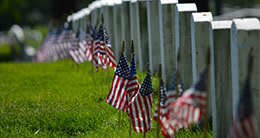 Memorial Day Events
Join us for this year's tribute to our fallen and our brave. With memorials and festivals scattered across the region, a stay in Fairfax County will put you in the middle of it all.
More