Breweries in Northern VA
Here in Fairfax County, our craft breweries are bustling with locals and visitors alike who are seeking out our delicious locally brewed and locally poured beer. With some of the most innovative and dedicated brewmasters found anywhere in Northern Virginia - and in the country for that matter - we're sure you'll find your new favorite beer if you take the time to explore all our taprooms. Don't forget to check out the best outdoor breweries in Northern Virginia for when the weather calls for a drink under the sun. Explore some of the best breweries in Northern Virginia today!
Be on the lookout for our new and improved Locally Poured Field Guide - your digital guide to all the best breweries in Fairfax County. Launching soon!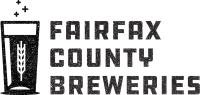 ---
The sale or delivery of alcoholic beverages anyone under 21 years of age is prohibited, either for the person's own use or for the use of any other person. Fairfax County's Locally Poured Field Guide is intended for use of those 21 and older. If over 21 please always remember to drink responsibly.
Scenes From #FairfaxCountyBreweries
On the Blog