Beef & Guinness Stew
From Guinness Storehouse® Executive Chef Justin O'Conner
200ml of GUINNESS® Foreign Extra Stout
400g stewing diced beef
1 medium onion - diced
1 large carrot - diced
1 large celery - diced
1 large parsnip - diced
1 litre of thick beef stock
Sprigs of fresh thyme and rosemary
Champ potato (creamed mash potato and spring onion)
Method:
Stir fry the beef, add the vegetables and cook till tender, then pour the GUINNESS ® and reduce by half. Add the beef stock and herbs and simmer very slowly for between an hour and an hour and a half. Serve with the champ potato and honey roast carrot and parsnip.
Tip - This stew is always better made one day in advance!
GUINNESS® Storehouse Website
Twitter: @homeofguinness
Facebook: Guinness Storehouse
You Tube: Guinness Storehouse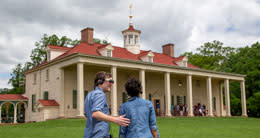 Epic Attractions
Visit some of Fairfax County and the Washington, DC region's best attractions, such as George Washington's Mount Vernon and the Smithsonian National Air and Space Museum Udvar-Hazy Center.
More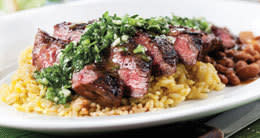 Local Flavors: Try Our Chef's Recipes
Try your hand at some recipes handcrafted by some of our local Fairfax County chefs and mixologists. Your house guests won't know what hit 'em!
More