Eggnog Slushy
From Executive Chef Will Artley
Ingredients
4 eggs
1/3 cup sugar, plus 1 tablespoon
1 pint whole milk
1 cup heavy cream
3 ounces Bullet rye
1 teaspoon freshly grated nutmeg
3oz rum
3 oz whiskey
2cup of ice
1 tsp nutmeg
1tsp cinnamon
---
Method
Whip the egg yolks and sugar together in a medium sized bowl using a whisk. When they become a pale yellow, set aside.
Combine the milk, cream, and 1 tablespoon of sugar in a small pot and begin to heat at medium heat. When the mixture has reached 160 degrees, remove it from the stove.
Take the hot mixture and slowly whisk it into the egg mixture. After it is completely combined, place the combined mixture back into a pot.
On low heat begin to stir the mixture (a spatula is needed). When the mixture has become thick enough (using the back of the spoon you should be able to leave a streak without it running) - place it in the refrigerator to chill it.
Once the mixture has been completely chilled, combine it with all the alcohol and spices to a blender and blend until smooth and creamy!
Serve in your favorite glass and garnish with a sprinkle of fresh grated nutmeg.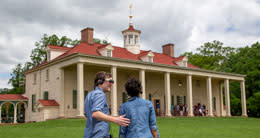 Epic Attractions
Visit some of the region's best attractions in Fairfax County and Washington, DC, such as George Washington's Mount Vernon and the National Mall downtown.
More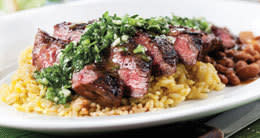 Local Flavors: Try Our Chef's Recipes
Try your hand at some recipes handcrafted by some of our local Fairfax County chefs and mixologists. Your house guests won't know what hit 'em!
More