Guacamole
Visit La Sandia on your next trip to Tysons Corner Center; located on bottom level near Barnes & Noble. 
Learn to make La Sandia's delicious and easy guacamole recipe. Read More.
From famed Chef Richard Sandoval, who is internationally recognized as the Father of Modern Mexican Cuisine. He elevates Mexican cooking to new heights at La Sandia serving up authentic Mexican specialties alongside over 200 fine Tequilas. Inspired by his culinary mantra of 'old ways, new hands,' Chef Sandoval reinterprets traditional dishes with innovative techniques and skillful presentation.
Ingredients:
1 Hass Avocado
1/2 teaspoon salt
1 1/2 tablespoon diced tomato
1 tablespoon diced white Spanish onion
1 tablespoon finely chopped cilantro
1 teaspoon serrano chile, stemmed, seeded, deveined and dice
Method:
With a wooden spoon or fork, lightly mash the avocado and salt in a molcajete. Add the tomato, cilantro and onion and mix well. Add chile serrano to taste. Serve with chips and enjoy!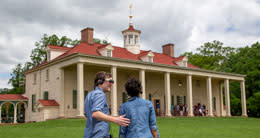 Epic Attractions
Visit some of the region's best attractions in Fairfax County and Washington, DC, such as George Washington's Mount Vernon and the National Mall downtown.
More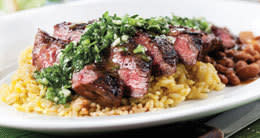 Local Flavors: Try Our Chef's Recipes
Try your hand at some recipes handcrafted by some of our local Fairfax County chefs and mixologists. Your house guests won't know what hit 'em!
More