Lobster Cohiba
Vinifera Wine Bar & Bistro, located in the Westin Reston Heights, offers guests an extensive selection of fine wines as well as an exquisite menu. Executive Chef Bo Palker brings his prestigious experiences, including cooking for the past three presidents, together to create this innovative American menu with global influences.
From Excecutive Chef Bo Palker
Makes about 75 Cohibas. Serving Size around 3 cohibas. 

Ingredients:
1 3-lb lobster
2 1/2 lb cream cheese
1 pack garlic and herb Boursin cheese
1 lemon, zested and juiced
2 Tbsp Old Bay
1 Tbsp sriracha
1/2 Tbsp garlic, minced
1/2 Tbsp shallot, minced
1 1/2 Tbsp basil, chopped
1/2 Tbsp lemon thyme
1/2 cup panko crumbs
1 1/2 packs spring roll wrappers
1/4 cup egg wash
Sweet chili sauceMethod:
Method:
Steam lobster in a large pot for 8 minutes or until the lobster shell is a bright red color.
Set aside and let cool.
While the lobster is cooking, place the garlic and shallots in a small sauce pan and heat in oil until it is sweated out. 
Place the rest of the ingredients except for the lobster in the large mixer and using the paddle attachment whip until it is smooth.
When the lobster is cool, de-shell and cut into small pieces.
Add the lobster into the mixer and mix on low speed until fully incorporated.
Place the filling into a container and place in fridge to firm up.
Set up station for rolling the cohibas.
Get spring roll wrappers, egg wash, lobster cohiba filling, pastry brush, large sheet tray and parchment paper.
Place one spring roll wrapper and egg wash the wrapper. Place the filling in the center of the wrapper on a diagonal and roll the cohiba into a thin cigar.
Store cohibas in the freezer until ready to fry.
Fry until it is a golden brown.
Fill shooter glass with 2 Tbsp of sweet chili sauce and then place the cohiba in the glass.
Vinifera Wine Bar and Bistro
11750 Sunrise Valley Drive
Reston, VA 20190
http://www.viniferabistro.com/
Twitter: @ViniferaReston
Facebook: Vinifera Wine Bar & Bistro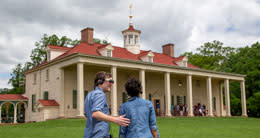 Epic Attractions
Visit some of the region's best attractions in Fairfax County and Washington, DC, such as George Washington's Mount Vernon and the National Mall downtown.
More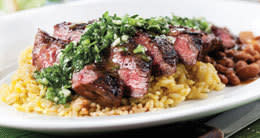 Local Flavors: Try Our Chef's Recipes
Try your hand at some recipes handcrafted by some of our local Fairfax County chefs and mixologists. Your house guests won't know what hit 'em!
More