Prickly Pear Margarita
Alegria offers a diverse selection of authentic casual Mexican fare which retains the integrity of traditional Mexican but expands on the flavors to create a more contemporary cuisine. The full service Alegria bar offers a large variety of tequilas as well as specialty margaritas, cocktails, sangrias and Mexican beers.
From Manager and Bartender Fernando Granja
1 1/2 ounces 100% Blue Agave tequila
1 oz of Triple Sec
1 oz prickly pear purée
2/3 oz fresh lime juice
1/3 oz agave nectar
Method: Pour the ingredients into a cocktail shaker. Shake well. If desired, salt the rim of margarita glass. Pour contents into the glass. Enjoy.
ALEGRIA
111 N. Church Street
Vienna, VA 22180
www.alegriaonchurch.com 
Twitter: @AlegriaOnChurch 
Facebook: Alegria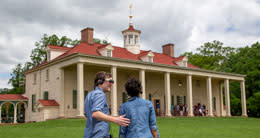 Epic Attractions
Visit some of the region's best attractions in Fairfax County and Washington, DC, such as George Washington's Mount Vernon and the National Mall downtown.
More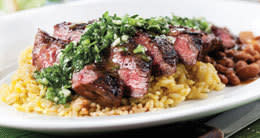 Local Flavors: Try Our Chef's Recipes
Try your hand at some recipes handcrafted by some of our local Fairfax County chefs and mixologists. Your house guests won't know what hit 'em!
More