Shrimp and Crab Bisque
As the weather gets cold, we're all looking for something flavorful that warms both the heart and soul. This Shrimp & Crab Bisque from Wildfire does just that, whether it's served at a family meal, at a romantic fireside dinner for two, or as a first course at an elaborate holiday celebration.
Ingredients:
½ cup oil
½ lb. butter
2 lb. onions, diced
1 lb. carrots, diced
1 lb. celery, diced
1 T. garlic, chopped
¼ cup fresh chopped thyme
1 T. Old Bay spice
1 cup flour
1 cup sherry
2 bay leaves
½ gallon shrimp stock
½ gallon clam juice
2 qt. heavy cream
1 lb. claw crab meat, picked
1 lb. crevette shrimp
½ cup tomato paste
2 T. lobster base
¼ lb.butter
2 ½ t. salt and pepper mix
Method:
In a stockpot, melt the oil and butter and add onions, carrots, celery, garlic, thyme and Old Bay and saute until golden brown. Add flour, mix well, and cook for 3-4 more minutes. Add sherry and reduce. Add bay leaves, shrimp and clam stocks and whisk slowly to avoid lumps. Add cream, lobster base and tomato paste and bring to boil, whisking frequently. Simmer for 10 minutes.
Add shrimp, crab, remaining butter and salt and pepper. Mix well.
Vinifera Wine Bar and Bistro
2001 International Drive
McLean, VA 22102
http://wildfirerestaurant.com/mclean/ 
Twitter: @Wildfirerest
Facebook: Wildfire Restaurant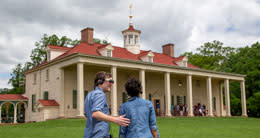 Epic Attractions
Visit some of the region's best attractions in Fairfax County and Washington, DC, such as George Washington's Mount Vernon and the National Mall downtown.
More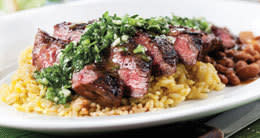 Local Flavors: Try Our Chef's Recipes
Try your hand at some recipes handcrafted by some of our local Fairfax County chefs and mixologists. Your house guests won't know what hit 'em!
More