Warming Toddy Cocktail
Ingredients
---
Method
Open the toddy kit and fill provided spice bag with about 1 tablespoon of spices, then securely tie with provided string.
Steep spices in boiling water for 5 minutes, then remove spice bags from pot.
While spices are steeping, prepare your mugs by adding 1 teaspoon (more or less to taste) of honey and one shot of whiskey.
After removing spice bags, carefully pour steeped liquid into each mug and stir with a cinnamon stick (provided in the toddy kit).
Recipe Courtesy of Oliver Pluff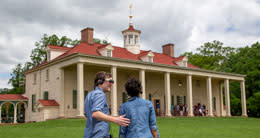 Epic Attractions
Visit some of the region's best attractions in Fairfax County and Washington, DC, such as George Washington's Mount Vernon and the National Mall downtown.
More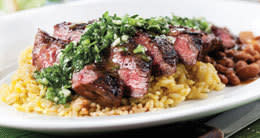 Local Flavors: Try Our Chef's Recipes
Try your hand at some recipes handcrafted by some of our local Fairfax County chefs and mixologists. Your house guests won't know what hit 'em!
More