ABOUT OUR SALES MANAGER
The Visit Fairfax Sales Team offers decades of combined experience, a fun-loving attitude, and commitment to all their clients. Take a moment to get to know who's working for you.
Dean Miller, National Sales Manager
Groups, Meetings, Reunions, Weddings
703-752-9509 | dmiller@fxva.com 
---
Q&A with Dean Miller 
Work achievement I'm most proud of (while at Visit Fairfax):
"The accolades we've received from countless clients thanking us for all of the help we've given them in organizing and executing their meetings and events here in Fairfax County. "
Something you might be surprised to know about me:
"I won enough money appearing as a contestant on the television program Jeopardy! to pay for my wedding."
What I did before Visit Fairfax and total years of sales experience:
"I began selling hotels in Fairfax County in 1990. I came on board with Visit Fairfax in 2005."
My most valuable meeting/event/group planning tip:
"You should always take advantage of the services of your local CVB/DMO. They're an invaluable resource, and their services are absolutely free."
My passion outside of work is...
"Travel."
What I love most about representing Fairfax County:
"It's already a fantastic place to meet and visit, and it will get even better with the coming extension of Metrorail service to Tysons Corner, Reston, and Dulles Airport."
My hometown is...
"I grew up in Levittown, PA, outside of Philadelphia, which has left me with a lifelong passion for many things Philadelphian - cheesesteaks, scrapple, Tastykakes, and the Phillies!"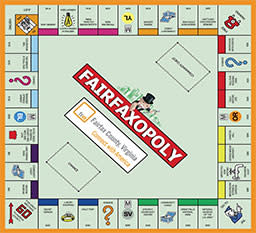 Contact our Sales Team
to have Fairfaxopoly
brought to your next event!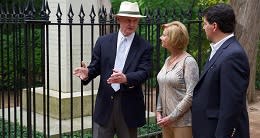 9.5 Reasons to Meet in Fairfax
From affordable hotels with immediate access to Washington, DC, to world-class attractions and fantastic dining, here are 10 reasons why Fairfax is the perfect destination for your event.
More