SUBMIT RFP
When it comes to Virginia event planning, Fairfax County is an ideal place to hold a business meeting, annual convention, sporting event, or to schedule a group tour. Our proximity to Washington, D.C., and our county's own sights and attractions, makes us the best event value in the Northern Virginia region. With our dedicated sales team at your side we can provide the services to make your outing to Fairfax County a memorable one. 
Dean Miller, National Sales Manager
703-752-9509 | dmiller@fxva.com
 
Eric Kulczycky, National Sales Manager (Government)
703-752-9510 | ekulczycky@fxva.com 
---
By entering your information below and clicking submit you confirm that you have read and agree to our Privacy Policy.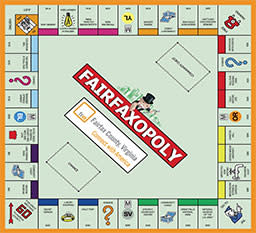 Contact our Sales Team
to have Fairfaxopoly
brought to your next event!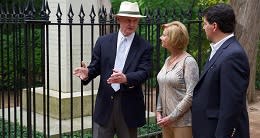 9.5 Reasons to Meet in Fairfax
From affordable hotels with immediate access to Washington, DC, to world-class attractions and fantastic dining, here are 10 reasons why Fairfax is the perfect destination for your event.
More