Unique Event Venues Near DC
Fairfax County in Northern Virginia has over 80 unique and distinctive venues and spaces that are perfect for wedding receptions, corporate meetings, retreats, family or class reunions and social events of any nature. The area boasts beautiful historic property venues, museum room rentals and performance spaces. Feel free to browse through our list here, or give us a call for more information on these or other meeting facilities in Northern Virginia.
Fairfax County, Virginia is a convenient and affordable location for your next meeting or convention and our sales team is ready to assist you. Visit Fairfax will be delighted to help your group with site selection, hotel options, suggestions for Fairfax County conventions, special events, and more.
Dean Miller, National Sales Manager
703-752-9509 | dmiller@fxva.com
Eric Kulczycky, National Sales Manager (Government/Corporate)
703-752-9510 | ekulczycky@fxva.com 
---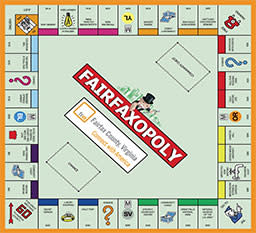 Contact our Sales Team
to have Fairfaxopoly
brought to your next event!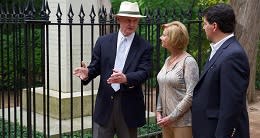 9.5 Reasons to Meet in Fairfax
From affordable hotels with immediate access to Washington, DC, to world-class attractions and fantastic dining, here are 10 reasons why Fairfax is the perfect destination for your event.
More