Virginia Wedding Destination
Fairfax County, Virginia is one of the best places to get married in Virginia. Our area has unique wedding venues, professional wedding vendors and ideal photo locations for your upcoming ceremony and reception.  For the most important day of your life, you want a wedding you'll remember for your entire life. The first step - after finding the right partner, of course - is finding the perfect destination to share your vows. In Fairfax County and Northern Virginia, you won't have to fret about finding a place close enough to the airport, or worry about if your guests will have things to do while they're visiting - and you certainly won't have to worry about finding the right venue.
Visit Fairfax can help you plan your dream wedding. From stunning hotels, to unique and charming venues, to caterers and other service vendors, we have many resources that will make planning your big day a cinch. We can help suggest the perfect venue and services based on your vision, we can help book hotel room blocks, and we're more than happy to put together visitor information for your out-of-town guests.
To get started, contact our sales team today!
*Are you an industry rep and looking for more information regarding the wedding market in Virginia? Fill out this form to get involved with Virginia Tourism's wedding marketing strategy. 
Dean Miller, National Sales Manager
703-752-9509 | dmiller@fxva.com
---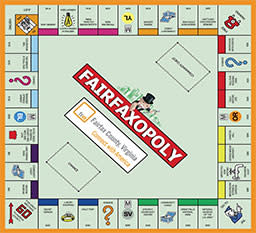 Contact our Sales Team
to have Fairfaxopoly
brought to your next event!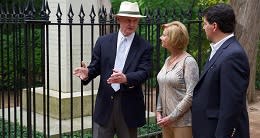 9.5 Reasons to Meet in Fairfax
From affordable hotels with immediate access to Washington, DC, to world-class attractions and fantastic dining, here are 10 reasons why Fairfax is the perfect destination for your event.
More