Washington Nationals World Champions
Victory Parade & Hotel Rooms Information
The Washington Nationals are World Champions! As an epic season concludes and loyal Nats fans and our beloved team take a moment to catch our collective breaths, there's still one last thing to do...CELEBRATE!!!! Make plans now to join in this historic celebration by joining us for a victory parade starting at 2 p.m. Saturday, Nov. 2. The parade will begin on Constitution Avenue Northwest at 15th Street and end on Pennsylvania Avenue Northwest at 3rd Street with a team rally.
---
Where to stay  
Check out our list of Metro Accessible hotels that place you within walking distance or a short shuttle ride to Northern Virginia's Metrorail stations.  The Metro is convenient and will take you directly to Nationals Park and offers convenient ways to get directly to the victory parade route. Or, browse our full list of hotels here.  Some Northern Virginia hotels are currently offering rates of 50% less than DC hotels if you act quickly.
Best Ways to Travel to the Parade?
You can get to the parade route via the area's Metrorail System.  Check out Metro's scheduling page for complete information.
Local Deals & Events Surrounding World Series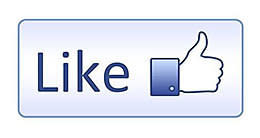 Like Visit Fairfax on Facebook!
"Like" us on Facebook to stay up-to-date with all of the latest events, news, and travel ideas for Northern Virginia and Fairfax County, VA.
More