Advance Planning Means Savings at Fairfax Marriott at Fair Oaks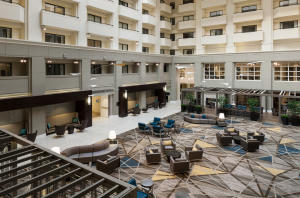 Location: Fairfax Marriott at Fair Oaks
Address: 11787 Lee Jackson Memorial Highway
City/State/Zip/Postal: Fairfax, VA 22033

Plan ahead, secure your getaway this season in Northern Virginia.
Plan ahead and lock in additional savings at one of our participating Northern Virginia hotels. Book your reservation at least 14 days in advance and receive up to 20% off already great rates!.
Book this limited time offer now!
 
Reservations
Be sure that promotional code ADV appears in the Corporate/Promotional code box when making your online reservation, or call 1-800-228-9290 in the US and ask for promotional code ADV.  For toll-free numbers outside the US please click here.
Redeemable: 04/30/2018 - 12/31/2021