---
Fun Facts:
Fairfax County is home to the first national preservation project in America: George Washington's Mount Vernon. Opened to the public in 1860, just before the Civil War, it has been in continuous operation for 145 years, and has never taken taxpayer money. It is the most visited historic site in America, with more than one million visitors per year. 
In its last ceremonial flight from Los Angeles to Fairfax County, the Lockheed SR-71 Blackbird set a new transcontinental speed record of 1 hour, 4 minutes and 20 seconds. You can see the jet on display today at the National Air and Space Museum Steven F. Udvar-Hazy Center!
Tysons Corner is referred to as the East Coast's "Rodeo Drive." With over 500 stores and restaurants within walking distance from one another, any shopping fanatic is sure to be pleased.
Wolf Trap is the only national park in the country that is fully dedicated to the performing arts.
Fairfax County's own George Washington operated the largest whiskey distillery in early America, producing 11,000 gallons in 1799. You can visit the distillery and gristmill today to see how it works.
The Space Shuttle Discovery, on display at the National Air and Space Museum Steven F. Udvar-Hazy Center, spent over 365 days in space, completed 39 missions and has traveled almost 150 million miles, making it the most iconic orbiter in NASA's fleet! The concrete mat floor beneath the almost 200,000 pound Discovery is just over 15 inches thick. Talk about a strong floor!
Mason Neck National Wildlife Refuge in Fairfax County was the first national refuge established for bald eagles, our nation's famous official bird.
Their family headquarters may have been in Hyannis Port, Massachusetts, but the true center of the Kennedy political dynasty in the Fifties and Sixties was Hickory Hill, the McLean, Virginia home of Robert and Ethel Kennedy.
After the customary pardoning of the National Turkey before Thanksgiving, the turkey is welcomed with open arms and invited to enjoy the rest of its relaxing life in Fairfax County. In the past, these homes have included Frying Pan Farm Park, Kidwell Farm, and George Washington's Mount Vernon.
Fairfax County has nearly 30,000 acres of parkland that includes three lakefront parks, nine municipal golf courses, five nature centers, 371 miles of trails and hundreds of recreation areas.
In 1964, Frank Lloyd Wright's Pope-Leighey House was moved from its original site in Falls Church to its present location, on the grounds of Woodlawn Plantation in Fairfax County.
The George Washington Memorial Parkway, which runs from Mount Vernon to Great Falls, was built in 1932 to commemorate Washington's 200th birthday.
Fairfax County is home to the two closest wineries to Washington, DC - the county's first winery, Paradise Springs and the Civil War-inspired Winery at Bull Run.
Filming Requests:
We are happy to assist you when looking for information or production resources for filming in Virginia. Please click here for a list of suggestions, and for any additional questions, please contact us directly.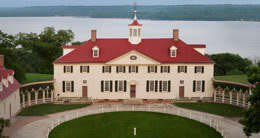 Pre-Planned Itineraries
Choose from a handful of pre-planned itineraries to help you shape your story idea or plan your trip to Northern Virginia. Learn why Fairfax County has many stories to tell.
More
[Unable to render content]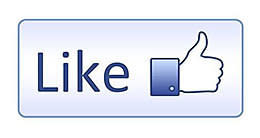 Like Visit Fairfax on Facebook!
"Like" us on Facebook to stay up-to-date with all of the latest events, news, and travel ideas for Northern Virginia and Fairfax County, VA.
More