Story Ideas
Visit Fairfax loves working with writers to help showcase all the beauty and history of Fairfax County. Visitors can have multi-generational experiences here, a romantic getaway, a kid-friendly adventure, or a relaxing weekend trip away. From arts to nature, to dining and shopping, to history and culture, we've compiled a list of some story ideas that could offer an interesting angle for your next assignment. Just take a look at our Storytellers Video Series to learn more about what makes Fairfax County so special.
For a downloadable, PDF version of these ideas, please click here. Questions? Contact us!
Ali Morris, Destination Marketing Manager
703-752-9505 | amorris@fxva.com 
---
The Stories We Tell
Evergreen Leads
Fairfax County, Virginia is home to the Lorton Workhouse Arts Center - a stunning working arts studio, performance and exhibition space and a haven for various types of classes - including dance, theater and all types of art. The thing that makes the Workhouse so unique is its unusual past as a former correctional facility. The land that is now the Arts Center held roughly 168 women, mostly from the National Women's Party, who were arrested for picketing in front of the White House for women's voting right. Today, the Workhouse Arts Center houses more than 150 working artists. Visitors may tour the artists' studios, participate in art classes and workshops, attend musical theatre performances and shop for fresh food at their farmers market.
Fairfax County is a stellar choice for your next multi-generational getaway. From significant Civil War sites and attractions for the history-loving man in your life to the luxurious spas and wineries for the lady of the house, to the kid-friendly tours you can find at George Washington's Mount Vernon, Fairfax County serves up a great vacation on all cylinders. Even your furry friend has a home here, at one of the County's many pet-friendly hotels that will serve as your base camp as you explore all the area has to offer!
Washington, DC isn't the only place to find one-of-a-kind experiences. Northern Virginia, just around the corner, offers a long list of attractions that can only be seen in Fairfax County. From the only National Park for the Performing Arts (Wolf Trap), to the only public Korean bell pavilion in the Western Hemisphere (Meadowlark Gardens' Korean Bell Garden), to the only place you can see the iconic Space Shuttle Discovery at an arm's length (Smithsonian National Air and Space Museum Steven F. Udvar-Hazy Center), Fairfax is a unique destination that appeals to any type of traveler.
Behind every destination is a story. In Fairfax County, these stories are found in the everyday people who live, work, and play here. These people come from every corner of Fairfax County and are bound together by passion, craftsmanship, and authenticity. Learn why the pilots of the fastest jet in the world couldn't talk about the earth-shattering records they were breaking. Find out what three-ton object sets one Northern Virginia garden apart from all others. Hear how George Washington's famous rye whiskey was distilled in the 18th Century. Add lesser-known attractions to your travel to-do list, including a Frank Lloyd Wright masterpiece and a former prison turned arts center. From the park rangers and chefs to the museum docents and town mayors, meet these passionate experts who know Fairfax County best. Watch, learn and see which story speaks to you at http://www.fxva.com/storytellers.
Visit Fairfax has a FREE mobile app designed to help travelers and meeting planners with all facets of their trip to the region. Fairfax County offers incredible attractions (George Washington's Mount Vernon, the Smithsonian Air and Space Museum Udvar-Hazy Center and more), wineries, some of the best shopping in the country, plenty of outdoor recreation and fascinating Civil War history - not to mention Metro access to great business and event space. The app, available for both Apple and Android devices, is free to download and was named "New & Noteworthy" from Apple upon its release. Since its launch, thousands of consumers have downloaded it to quickly find information about Fairfax County attractions, hotels and restaurants. It offers many interactive features such as mapping technology, an updated event calendar, and special offers from area businesses. It really is like a tour guide in your pocket and is an ideal tool for planners who are looking for a way to enhance their group's experience in Fairfax County, or of course, for group members looking for ways to extend their stay in the area by visiting some of the region's best tourist spots. The app can be downloaded by visiting www.fxva.com or through the Apple and Android marketplaces.
Visit Fairfax's website is a great resource for visitors looking to plan a trip - be it over a quick weekend or a full week. The suggested itineraries are helpful for planning low-cost and fun trips. You can find all these itineraries online here: http://www.fxva.com/things-to-do/itineraries/. The website also has great hotel deals and promotions available from the world class sites and attractions throughout the area, including the Smithsonian Air & Space Museum's Steven F. Udvar-Hazy Center and George Washington's Mount Vernon.

After visiting Mount Vernon, the home of our nation's first president, experience placing a wreath on George Washington's tomb in a private wreath-laying ceremony on the Estate grounds. This is particularly meaningful for military veterans and families, especially those who have served in the US Army.
You can have an out-of-this-world experience at Smithsonian's National Air and Space Museum Steven F. Udvar-Hazy Center by literally walking under the wings of the supersonic Concorde or the Space Shuttle Discovery. Visiting here gives you the chance to get up-close-and-personal with this iconic space shuttle - which was NASA's most-traveled orbiter. 
At Meadowlark Botanical Gardens, you can soak up culture by visiting the only public Korean Bell Garden in the entire Western Hemisphere. This Bell was handcrafted by a Korean artist and is designed with images of both Korean and Virginian nature. It serves as a cultural icon of peace and harmony.
Wolf Trap - the only National Park dedicated to the Performing Arts - is one of the only places you can enjoy a picnic dinner, complete with a glass of wine, on the lawn at its Filene Center on a warm summer's evening, with the gorgeous live music of the National Symphony Orchestra (or another world-class performance) playing in front of you. 
The other National Park in Fairfax County - Great Falls - gives you an opportunity to watch the U.S. Olympic kayaking team as they practice, usually leaving from their training facility up the road and traveling on kayak through the roaring falls.
And finally, if you just want to get a little shopping done, Fairfax County allows you to literally shop until you drop at one of the biggest shopping clusters in the United States in the Tysons Corner area, which some call the "Rodeo Drive of the East Coast."
Culinary Experiences
Fairfax County serves as the gateway to Virginia's amazing wine country. Home to the two closest wineries to DC - Paradise Springs Winery and The Winery at Bull Run - Fairfax allows visitors to the National Capital Region to enjoy a taste of city life and sample Virginia wines all in the same trip.
Dine around the world without ever leaving Fairfax County! Savor local cuisine inspired by countries as eclectic as Afghanistan, Ethiopia, Korea, Russia, and Vietnam. This diverse gastronomy reflects the area's diverse population, where local chefs eagerly invite you to learn about their culinary culture through the universal language of food.
Accessibility and Infrastructure
The Metrorail has finally arrived to Tysons Corner and Reston, making Fairfax County more accessible than ever. With five new stations open in the area, Northern Virginia and the National Capital Region offer incredible opportunities for both local residents and visitors to the area. Visitors can now enjoy easy access to the premier shopping and dining experiences of Tysons Corner and Reston.
History
Fairfax County offers you a living, breathing historical experience. From George Washington's Mount Vernon (where he lived, worked, played and died) and Claude Moore Colonial Farm (a working farm from 1771 that shows what life was like during that time) to the more modern historical experience of the Smithsonian's National Air and Space Museum Udvar-Hazy Center (an iconic Space Shuttle, the history of flight, a huge Concorde jet and the fastest plane in the world, the SR-71), you can't escape history in this region. We even have a winery that was built on land used as a hospital during the Civil War (which also overlooks a major battlefield); in fact, the same winery has a mini-museum in the tasting room that houses valuable artifacts found during construction.
 
Nature & Outdoors
Meadowlark Gardens offers an exceptional backdrop to enjoy the beauty of the outdoors. In addition to the beautiful winding paths and cherry trees surrounding a lovely lake and extensive shade garden, visitors have the chance to see one of Northern Virginia's newest and best-kept secrets. The Korean Bell Garden at Meadowlark is the only public Korean bell pavilion in the Western Hemisphere and the only one of its kind in the world that features both traditional Korean and Virginia symbols on the hand-crafted bell.
Fairfax County, Virginia is home to the "skinniest park in Virginia" -- the Washington & Old Dominion Trail. This trail is one of the longest parks ever, with 45 miles of paved trail for walking, running, bicycling and skating, with an additional adjacent 32 miles of gravel trail for horseback riding! Built on the roadbed of the former Washington & Old Dominion Railroad, the multi-use W&OD Trail runs from just east of Fairfax County all the way west through Purcellville, Virginia.
Wolf Trap is a stunning music and performing arts venue on sprawling National Park meadow land only a few miles outside of Washington, DC - in Fairfax County, VA. The Filene Center at Wolf Trap is a 13-story, 7000+ seat venue (half of which is covered and half of which is lawn). It was originally built in 1971 and hosts more than 90 performances throughout the summer months every year. What makes this venue and park so beautiful is its surrounding green space. Less than half of the park's land is developed, which leaves about 65 acres of woodland, streams, and wetland open for birds, animals, plants and flowers to find refuge in. For being so close to DC, this gorgeous green outdoor venue is one that you won't soon forget seeing a concert at. Wolf Trap is also special in that it allows you to bring your own picnic baskets filled with wine, beer, and food to dine under the stars while listening to Broadway musicals, Grammy Award-winning musicians, or National Symphony Orchestra performances. If you choose not to bring your own food and drinks, you may also purchase them on site.
Bordering Virginia and Maryland, Great Falls Park offers some great whitewater kayaking above the falls, as well as travel kayaking and canoeing on the Potomac River below the falls. Where else can you paddle from below awe-inspiring class five waterfalls down to the majesty of the iconic monuments in our nation's capital? In addition to some great outdoor adventures, visitors to Fairfax County have access to award-winning restaurants, museums, nightlife and attractions.
 
Shopping
Many refer to Tysons Corner as the "Rodeo Drive" of the East Coast, as it's the area's largest concentration of shopping outside of Manhattan. Tysons Corner Center, on its own, boasts more than 300 stores, an AMC Cinema, scores of restaurants and fine dining, a kids-play zone, and a certified Virginia welcome center. Tysons Corner Center is home to one of only a handful of the very popular American Girl stores, and is still home to America's very first Apple store. The mall also hosts a number of events at any given time, including the upcoming Generous Pour Wine Event, Tasting Tuesdays and plenty of child-friendly play days, kids clubs and American Girl Doll meet-and-greets.
Tysons Galleria is one of the most upscale, premier shopping malls in the country. Anchored by Neiman Marcus, Saks 5th Avenue and Macy's, the mall is the only home of many top designer boutiques. Bottega Veneta, Chanel, David Yurman, Tory Burch, Versace and more have their only state-wide and Baltimore/Washington area storefronts here, and for some high-end watch makers like Girard-Perregaux, Tysons Galleria is the only regional point of sale for their products. Some other tenants include: Lilly Pulitzer, Liljenquist & Beckstead, Gucci, Nicole Miller, Burberry and more. In addition to the nearly 200 high-end stores at Tysons Galleria, the complex includes a number of upscale and casual restaurants such as Wildfire, Vino Volo, Maggiano's and Legal Seafoods. Also available to customers: day spas, a Ritz-Carlton hotel, foreign currency exchanges, security escorts and reserved parking spots for some of its loyal big spenders.
 
Local Food & Farm to Table
Arcadia Farm is located only a short distance from Washington, DC, on the grounds of historic Woodlawn Estate. Not only is Arcadia a working farm that is open to the public, but it is also an educational non-profit organization that is dedicated to creating a more equitable and sustainable local food system in the National Capital Region. They have three unique programs. The first is Education and Community Engagement, where new and aspiring farmers learn how to grow food on the grounds using environmentally conscious methods and students learn about healthy eating and growing practices. The second is Environmental Stewardship, where the food is grown using only sustainable growing practices such as cover cropping, composting, no synthetic sprays and more. The third program is Food Access, which provides affordable food to low-income, low-food access communities through Arcadia's Mobile Market bus. Arcadia is also responsible for all of the catering done at Woodlawn Estate events, and also has developed the Farm to School program, which connects schools with healthy, local food for school meals and provides hands-on food & farm education.
The Hilton McLean Tysons Corner's härth restaurant is leading the way in bringing local, fresh products to the forefront of the Fairfax County culinary community. The chef's on-premises organic garden features ten of the world's hottest peppers, five types of mint to be used in a variety of mojitos, four types of tomatoes, many herbs and even Stevia. Maybe most interesting is that the restaurant also keeps four beehives on the roof of the hotel, overlooking the garden. The hives are set to produce over 200 pounds of honey per year, used in many dishes, including the very famous homemade Bacon Jam. The staff says healthy living and reducing one's carbon footprint is behind the decision to use local, fresh foods.
 
Seasonal
Aside from the usual DC Tree Lighting and festivities surrounding the Capitol Building every year, there are a couple of gems in Northern Virginia that help bring in the holiday season right! Some of them include:

Meadowlark Gardens Winter Walk of Lights: featuring more than 500,000 LED lights and displays along a stunning paved walking path. There's a two-story animated fountain, a Gingerbread Village and an animated Lakeside Light Show set to music. Refreshments are served, and families can warm up over a bonfire.
Bull Run Regional Park Light Show: One of the biggest light shows in the entire area, the Bull Run Festival of the Lights sees more than 30,000 cars each season and over 130,000 people. Once you see the last of the lights, you can enjoy more family time at the Holiday Village, complete with food, bonfires, carnival rides and more. 
George Washington's Mount Vernon: Our first president's home gets decked out for the holidays, features a visit from the Christmas Camel Aladdin, lets visitors get a sneak peek at the not-always opened upstairs floor of the mansion and shows off a huge Mount Vernon Gingerbread display!
Reston Town Center Skating Pavilion: during the winter months, Reston Town Center's ice skating pavilion is packed with families getting ready for the holidays and spending quality time together at this massive outdoor rink. Reston Town Center also features many holiday events on site, including parades, tree lightings, caroling and more.
Tysons Corner Center Skating Pavilion: Skate the winter away on Tysons Corner Center's brand new outdoor plaza, amidst the annual Christmas Market and Winterfest shoppers. Join celebrities, live music, a tree lighting ceremony, and many other yearly holiday events at the festive outdoor plaza - which is connected to the brand new Silver Line Metrorail station.
 
Pet Friendly
Fairfax County, Virginia has a number of great venues that are perfect destinations for visitors traveling with their four-footed friends. Here are just a few highlights:

George Washington's Mount Vernon: Many travelers don't realize that George Washington's historic home welcomes visitors with dogs on leashes during daytime visitation hours. While dogs are not allowed in the historic buildings, Museum and Education Center exhibition galleries, or at evening special events, the outdoor grounds offer stunning views of lovely gardens and the Potomac River that can be enjoyed by both two and four-legged visitors. They even offer doggie water bowls at the entrance to the Estate property.
Great Falls Park: This beautiful national park, a favorite among Northern Virginia dog lovers, features extraordinary views of the Potomac River along with 15 miles of hiking trails. The gorgeous view from the park overlooks also make a great photo op for visitors. The park's 800 acres welcome pets on all park trails, falls overlooks, and picnic areas.
Hotels: Fairfax County boasts over 100 hotels of all different types including upscale, luxury brands. The County is home to three beautiful Westin properties known for their pet-friendly amenities: The Westin Tysons Corner, The Westin Reston Heights, and The Westin Washington Dulles Airport. You may already be familiar with Starwood's "Love That Dog" program that offers dogs their own designer versions of Westin's heavenly beds. The beds match the decor of each chain and were designed by celebrity pet outfitter Eloise Pet Accessories. All Starwood hotels also offer food and water bowls as well as temporary ID tags with the hotel's contact information.
Other Pet-friendly options: Even though Fairfax County is an urban destination, it is also home to over 30,000 acres of green spaces in local, regional, and national parks. The Fairfax County Park Authority has always welcomed leashed dogs in all of its parks. The County also offers seven designated parks where dogs can enjoy a good off-leash romp in a fenced area. A number of the nearby Northern Virginia wineries also welcome dogs.
Kid-Friendly
Clemyjontri Park, located in McLean, Virginia is a one-of-a-kind, 18.5 acre park that features a two-acre playground for all children, including those with disabilities. The unique layout and educational aspects of the playground were designed to blur the line between physically able and physically challenged children, thus giving the latter the ability to succeed. The playground hosts 200,000 visitors a year. With a carousel strategically placed as the central axis, the playground is broken up into four "rooms" - the Rainbow, Schoolhouse, Movin' and Groovin' and Fitness & Fun. Here is a break down of some of the features of each unique room that surround the carousel:

Rainbow Room: Colors of rainbow reinforced as colors of equipment change with the color of the soft surface. Colors explained in signage with Braille, sign language and English.
Schoolhouse: Learning turns to fun with the alphabet. Learning to count to 100. Features a maze with moving panels.
Movin' and Groovin': All about transportation. Reinforces the metric and English measurements learned in the Schoolhouse. Features a wheel chair drag strip. Includes a trivia board.
Fitness and Fun: Devoted to physical development. Includes an "energy burner" and various balance activities.
Fairfax County offers so many great family and kid-friendly activities that it would be impossible to ever list them all here. If you ever have any requests from family magazines, mommy-blogs, or any general requests for kid-friendly fun in Northern Virginia, please reach out to us so that we can provide you with the many, many, many great things to do here for families.
For more information on these or any other leads, please contact Ali Morris at amorris@fxva.com or by phone at 703-752-9505.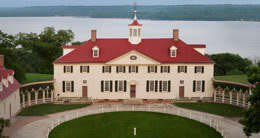 Pre-Planned Itineraries
Choose from a handful of pre-planned itineraries to help you shape your story idea or plan your trip to Northern Virginia. Learn why Fairfax County has many stories to tell.
More
[Unable to render content]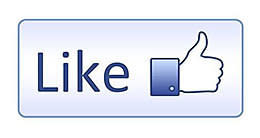 Like Visit Fairfax on Facebook!
"Like" us on Facebook to stay up-to-date with all of the latest events, news, and travel ideas for Northern Virginia and Fairfax County, VA.
More