Outdoor Ice Skating
Hitting the rink is one of the season's greatest winter outdoor activities. Fortunately for you, there's no need to go in search of frozen ponds in order to get your skating fix. You can bust a move surrounded by the beautiful and lively streets of Reston Town Center. Or, if you find yourself in other areas in Northern Virginia and Maryland, you can choose from a number of fun and picturesque outdoor ice rinks. Ice skating is hard and and is sure to make anyone hungry. See this list of restaurants and find out where to refuel then check out our list below and get to work on those triple axels! Reservations are required for rink usage, please visit the websites of the venues below to reserve your time!
Lace Up Those Skates at One of These Great Spots: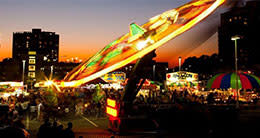 Seasonal Fun
Celebrate the season by visiting us during special holiday celebrations, taking in our one-of-a-kind attractions, or attending our epic festivals and special events found only in the region.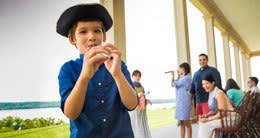 Family-Friendly Fairfax
Immerse your children in activities that stimulate their imagination. With so much fascinating history in Fairfax County, you can bet they'll have fun while they learn.
More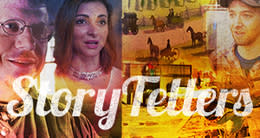 Storytellers Video Series
Every destination has a story. Meet Fairfax County's storytellers and then create your own travel story.
More