Cooperative Marketing Tools
The whole is greater than the sum of its parts!  Visit Fairfax offers several cooperative sales and marketing opportunities.  You can take advantage of three paid advertising programs that give our stakeholders the opportunity to increase their exposure through our marketing outreach. We also offer two tradeshow co-ops.
---
Paid Advertising Programs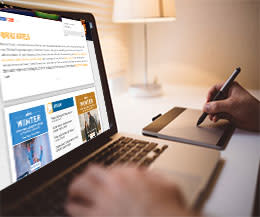 Reach consumers where they are making decisions—online!
Where do you go when you're making decisions on where to travel, where to stay, where to visit, and where to dine? If you're like most other consumers, you're doing most of that research on the web. FXVA.COM targets a qualified audience with a high propensity to travel. And now we're offering our stakeholders the opportunity to leverage that forum to give your business maximum exposure within the marketplace. Contact our trusted partners with Destination Travel Network (DTN) at advertising@DTNads.com to learn more.
Download the online media kit!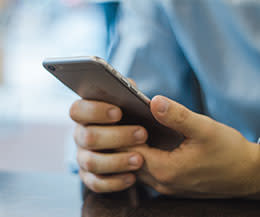 Get your message delivered straight to potential visitors' inboxes!
One of the powerful ways Visit Fairfax stays in touch with online users throughout the year is through a regular series of targeted email newsletters that reach nearly 200,000 active travelers who have specifically requested updates on Fairfax County and the Capital Region. The Visit Fairfax targeted email newsletter program provides an opportunity for a limited number of Visit Fairfax partner organizations to be showcased. Availability of placement is on a first-come, first-served basis.  Contact Patrick Lennon at plennon@fxva.com or 703-752-9504.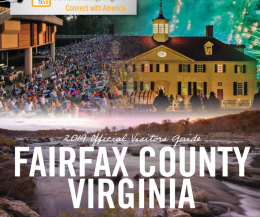 The Fairfax County Visitors Guide Puts Your Message in Consumers' Hands
Invite them to visit you! With an exciting mix of editorial content, photographs, and trip-planning information, the award-winning Official Visitors Guide serves as a primary source of information for anyone planning a trip to Northern Virginia in the next year. Make sure they know what you have to offer! With affordable rates, the Visitors Guide is a great way to promote your business. As the primary fulfillment piece for anyone who inquires about a trip to the region, advertising in the guide is a cost-effective way to market to this lucrative audience. Contact Carly Stedman at Carly.Stedman@milespartnership.com or 202-681-8169 to get started!
Download our latest Visitor Guide Media Kit for rate information!
Tradeshow Co-Ops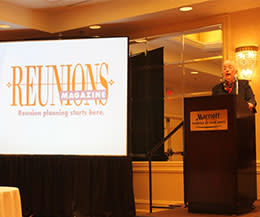 Virginia Society of Association Executives: Attendance at this tradeshow is comprised of Virginia State Association Planners who are primarily seeking 5,000+ square feet of meeting space.  Fairfax County maintains a significant presence on the tradeshow floor through our quadruple booth and attention-getting themes. To find out if this show might be a fit for your hotel, contact Dean Miller on our sales team at dmiller@fxva.com or 703-752-9509.
Family Reunion Workshop:  This annual event is hosted by Visit Fairfax and attracts family reunion planners on the East Coast.  Participation is limited, so contact Dean Miller early to ensure your spot.  To learn more about this lucrative market, contact Dean Miller on our sales team at dmiller@fxva.com or 703-752-9509.