Fairfax County's 275th Anniversary
During the calendar year of 2017, Fairfax County will mark its anniversary with events celebrating our wonderful history. The signature celebration will take place on June 17, 2017 in the area surrounding the historic courthouse in central Fairfax. That day you'll find a myriad of events, historical organizations, entertainment, living history, performances, and hands-on family friendly activities - all free, and open to the public.
---
Fairfax County History Events
Browse our listings of all history related events happening throughout Fairfax County.
More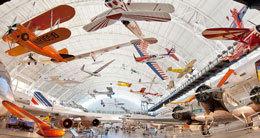 Fairfax County Historical Sites
Pay a visit to one of Fairfax County's attractions which showcase the history of our county, and country.
More