HEAR OUR STORIES, THEN CREATE YOUR OWN.
Why do people love Fairfax County? To find out, we went straight to the locals. These are the real storytellers—the business owners, employees, artists, and farmers who call Fairfax County home. These folks are bound together by passion, craftsmanship, and authenticity. And this unique county is bursting with each quality.
Here, you'll find an eclectic mix of entertainment: history, arts, nature, breweries, wineries, parks, restaurants, and shopping. This gives Fairfax the perfect mix of big city verve and small town snugness. Making it a must-visit for families of all kinds.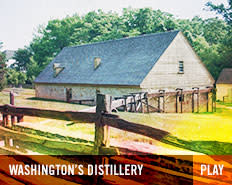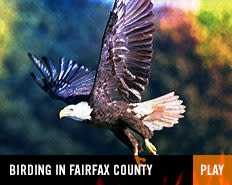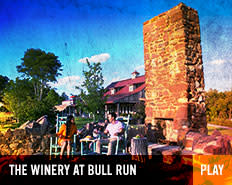 TYSONS CORNER CENTER
Shop. Shop. Then shop some more.
As one of the premier shopping experiences on the East Coast, Tysons Corner shopping includes three main areas: Fairfax Square, Tysons Corner Center and Tysons Galleria. From everyday brands to luxury items, Tysons Corner has got your shopping needs covered.
GEORGE WASHINGTON'S DISTILLERY AND GRISTMILL
The only commercial distillery owned by a president.
Did you know that you can get your hands on George Washington's very own whiskey? One of the most coveted bottles of whiskey on earth, our former president's signature rye whiskey is still being churned out at his Distillery and Gristmill, located a few miles from his Fairfax County, Virginia estate.
BIRDING AND BIRD-WATCHING IN FAIRFAX COUNTY
Where birds of many feathers flock together.
Whether you're a dedicated birder or just a casual bird-watcher, Fairfax County delivers when it comes to bird species. Because of our location along the "Atlantic Flyway", millions of hawks, songbirds, various species of waterfowl can be seen in our beautiful parks.
THE WINERY AT BULL RUN
Where wine and history come together as one.
This outstanding winery offers something for everyone. Wine lovers can sit back with a glass of award-winning wine on the back porch rockers, history lovers can get their Civil War fill and children can run and play on a vast, green lawn.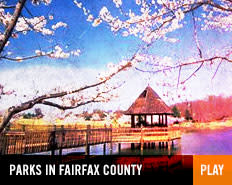 PARADISE SPRINGS WINERY
Raise a glass to our first winery.
Nestled in the heart of the quaint and unassuming town of Clifton, Virginia sits Fairfax County's first winery - Paradise Springs. Built on land that traces back to Lord Fairfax (the county's namesake), Paradise Springs has a rich history and award-winning wines.
CRAFT BEERS, PUBS AND BREWERIES IN FAIRFAX COUNTY
Partake in a pint of Fairfax's finest.
Craft breweries and craft beer pubs are a hit with locals and visitors alike. Good thing Fairfax County has plenty of local brew just for you. Take a little time to explore our many craft breweries, brew bus tours and more.
PARKS IN FAIRFAX COUNTY
All hail the great outdoors.
Fairfax County Parks offer visitors and travelers a chance to see nature like never before, with an incredible natural landscape and views for all to enjoy. Northern Virginia parks are perfect for both the active and leisure traveler, as well as for families of all sizes.
FARM-TO TABLE - härth
From the field, to the fork, to absolute enjoyment.
American comfort foods with a distinctive and creative flair. härth takes a modern, fresh approach to dining, serving seasonal local produce, Virginia-raised meats and a diverse cocktail, wine and beer list comprised of many iconic labels from around the region.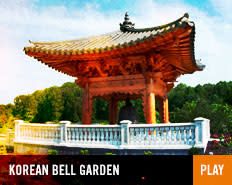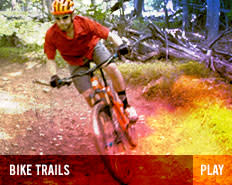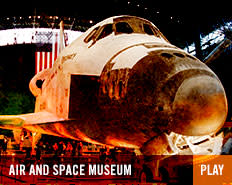 THE KOREAN BELL GARDEN AND PAVILION
Find your zen.
This Korean Bell Garden is the only one of its kind in the entire Western Hemisphere and the only public Korean Bell Pavilion on the entire East Coast. Traditional Korean gardens are influenced by several different themes, including yin-yang, the Five Elements, feng shui, and other meditative mediums.
RIDE THE BIKE TRAILS IN FAIRFAX COUNTY
Rediscover the joy of riding.
From the casual cyclist, to the hard-core mountain biker, Fairfax County has you covered. The Washington & Old Dominion Trail features 45 miles of paved trail that's perfect for easy riding. A must for mountain bikers is Fountainhead Regional Park's black diamond trail – one of the most popular single-tracks in the region.
GEORGE WASHINGTON'S MOUNT VERNON
Tour the grounds. Discover the man.
Home to our first President, George Washington, this large estate not only illustrates the life of arguably the most famous American ever; it paints the perfect picture of America during the Revolutionary War Era.
THE SMITHSONIAN'S NATIONAL AIR AND SPACE MUSEUM STEVEN F. UDVAR-HAZY CENTER
Where history and fun take flight.
Welcome to the sister site to the Smithsonian museum on the National Mall. Here you won't see scale models, you'll see the real McCoy: rockets, satellites, airplanes galore, the Space Shuttle Discovery, an SR-71 Blackbird, and the Enola Gay.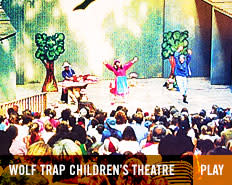 THE WORKHOUSE ARTS CENTER
From the big house to Bauhaus.
Once a prison facility, now a wellspring of creativity. The Workhouse provides a home for more than 65 of the region's finest professional and emerging artists as well as cooperative studios, performance and theatre venues, dedicated gallery space, and event facilities.
THE POPE-LEIGHEY/FRANK LLOYD WRIGHT HOUSE
Clean lines. Timeless treasure.
Frank Lloyd Wright's Pope-Leighey House stands as a classic example of Usonian architecture, a style intended to be both affordable and distinctly American. The Pope-Leighey House was commissioned in 1939 by Loren Pope. In 1964, its second owner, Marjorie Leighey, donated it to the National Trust for Historic Preservation.
WOLF TRAP CHILDREN'S THEATRE-IN-THE-WOODS
Shows for kids and kids-at-heart.
The Wolf Trap Children's Theatre-in-the-Woods is set amongst 117 rolling acres and features lively family-friendly performances in music, puppetry, storytelling and theater, as well as workshops for children.
WOLF TRAP NATIONAL PARK FOR THE PERFORMING ARTS
Chill out. Rock on. Enjoy the arts under the stars.
America's only National Park for the performing arts, Wolf Trap truly is a one-of-a-kind venue to catch a concert. Surrounded by nature, there's no bad seat in the house. Picnic on the lawn, or get close to the action in the famed Filene Center.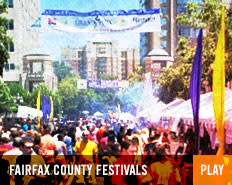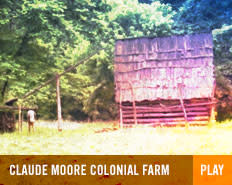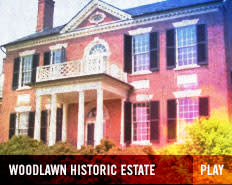 CULINARY FESTIVALS IN FAIRFAX COUNTY
Eat. Drink. Be merry.
Fairfax County's annual food & drink festivals take place throughout the year. These are some of the very best Virginia culinary festivals with themes ranging from: Beer and Wine, Oktoberfests, Bourbon and BBQ, Tastes of the Town, and many more!
FRYING PAN FARM PARK
Real farm. Real fun.
Frying Pan Farm Park recreates a time of great transition in rural America, from the 1920s to the 1940s. The farm features chickens, peacocks, rabbits, sheep, pigs, cows and other livestock. Kids have plenty of opportunities to meet the farm animals, take classes, workshops or horseback riding lessons and learn how farms thrived in the past.
CLAUDE MOORE COLONIAL FARM
Learn how colonists lived with the land.
A reconstructed revolutionary war farm, Claude Moore Colonial Farm is run with the same tools and methods employed by farmers in the 18th century. Staff and volunteers, dressed in period clothes, work the farm and answer questions about everyday life in the 18th century.
WOODLAWN HISTORIC ESTATE
A quiet escape to the past.
Stroll the peaceful grounds and take in the period architecture of Woodlawn, former home of George Washington's nephew. Designed by William Thornton, architect of the U.S. Capitol, Woodlawn offers a retreat from the nearby city. Or, check their calendar for Woodlawn Wednesday events.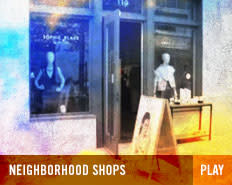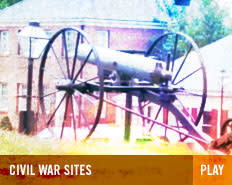 WELCOME TO FAIRFAX COUNTY'S URBAN VILLAGES
All the city in a fraction of the space.
Our Urban Villages combine all the elements of an ideal downtown – all in an easily walkable space. From fabulous dining and shopping options, to movie theaters and seasonal ice skating rinks, you'll find everything you love about the city, but with a small neighborhood personality.
SHOP THE MOSAIC DISTRICT
City amenities in the heart of Fairfax County.
Specialty boutiques and first-class restaurants abound in Fairfax's Mosaic District. Shop, dine, take in an indie film, or browse the farmers market. See why residents and visitors alike love this gem of urban living within easy walking distance of the nearby Metro station.
GEORGE MASON'S GUNSTON HALL
Stunning architecture. Founding father.
Gunston Hall was the plantation home of George Mason, one of our Founding Fathers. His home is an outstanding example of Georgian architecture, and is highly regarded for its elegant interiors. Stroll along the same garden paths Mason walked as he considered how to create a democratic government for our new nation.
CIVIL WAR SITES
Walk in the footsteps of soldiers.
More Civil War battles occurred in Virginia than in any other state. Throughout Fairfax County, you can trace the war from battlefields to museums to memorials. And no location in Northern Virginia makes a better base camp for a broader tour of the region's historic Civil War sites.
CHARMING TOWNS IN FAIRFAX COUNTY
It's like spending time in a Norman Rockwell painting.
The small town vibe. It's alive and well in Fairfax County. Downtown Herndon perfectly balances a historic small town feel with the amenities of a big city. Clifton's quaint shops will make you feel like you're hundreds of miles from DC, and perhaps, in an era gone by.