Planning a Trip to Washington, DC  
Washington, DC vacations are on everyone's to-do list at some point.  We invite you to stay in Fairfax County, Virginia while exploring all the nearby things to do in Washington, DC. Northern Virginia is a great option for individuals and families looking to explore Washington, DC - and looking to save a little money at the same time. Fairfax County is also a great place for those looking to relax during their Washington, DC vacation or or get out of the Capitol for a staycation. We invite you to enjoy all that Washington DC has to offer as well as Fairfax County's great restaurants and attractions. Our hotels are typically more affordable than those in downtown DC, and we have over 100 to choose from! It's also convenient to get downtown via the Metrorail system so you don't have to worry about driving into DC and finding parking spaces.
Visiting Washington D.C. is on everyone's bucket list at some point. After all, it's our nation's capital - and the site…
Things To Do On Your Washington, DC Vacation
While staying in Fairfax County, you'll find plenty of museums to visit including the exceptional Smithsonian museums, cultural events, dozens of monuments and memorials dedicated to legendary American leaders and other great things to do in Washington, DC. Explore our list of sites below and plan your day trip to DC.
Places To Stay Near Washington, DC
Fairfax County is known to be one of the best and most economical places to stay while visiting the Washington, D.C. area. The best thing about staying in Northern Virginia is that you're incredibly close to the nation's capital with additional access to great shopping, dining, hotels, and more in Fairfax County. Here's the full list of Fairfax County hotels, and below are a few that are surprisingly close to the city. You can also tour our full selection of hotels and proximity to landmarks with this virtual map of the county.
Getting Around the DC Area From Fairfax County
Fairfax is one of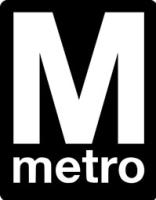 the closest neighbors to DC, making it easy to get from here to the attractions with ease, especially if you use the Metro. The Washington Metropolitan Area Transit Authority (WMATA), which offers regional transit service in Northern Virginia, Maryland, and the District of Columbia, operates Metrorail (our area's "Subway/Metro" that also travels above ground).  Metro is not just a convenient way to access many of the region's most memorable attractions, it's part of the vacation experience itself!  There are 13 stations in Fairfax County, many offering daily parking facilities and bicycle racks. In 2022 additional stations were added in Fairfax County including a station at Dulles International Airport. View the Metrorail System Map.
If it's outside of rush hour, driving is the fastest way to get between Virginia and Washington D.C. You may consider parking your car in a garage or side street in Washington D.C. for the day. Hot tip - download the ParkMobile app to make your parking experience a piece of cake! You can then get around within the city by walking, using the Metro, or renting a budget-friendly Capital Bikeshare or scooter.
Other Places To Visit In The DC Area
Discover the rich political and military history of the United States of America by taking a day trip to Arlington, Virginia. Located on the southern banks of the Potomac River, Arlington sits just opposite the nation's capital and offers a plethora of military and historic sites to explore. To make the most of your day trip, check out our guide to Arlington. Meanwhile, on the western bank of the Potomac River lies Alexandria, one of the oldest cities in the Washington, DC region. Once part of Fairfax County, Alexandria is home to numerous boutiques, restaurants, antique shops, and a vibrant arts and culture scene. Stroll through Alexandria's cobblestone streets and be charmed by its historic aura, especially in Old Town, a nationally-designated historic district with colonial architecture. Although Alexandria is no longer part of Fairfax County, it's still an excellent option for a quick day trip.
On the Blog