George Washington's Mount Vernon: Fun Things To Do at Mount Vernon
Visits to Fairfax County, Virginia are not complete without a stop at Mount Vernon, George Washington's beloved home. Mount Vernon is the most visited historic estate in the United States, and was recently named one of the Top 10 Best Home Estate Tours in the U.S. by Fodor's Travel.
Enter Promo Code: FXVA20 after you select your tickets on the Mount Vernon ticketing page.
Explore the History of Mount Vernon
In the Donald W. Reynolds Museum & Education Center, explore the fascinating array of George Washington related artifacts and hands-on exhibits, watch original films, and browse beautiful galleries.
Nearby, visitors can also stop by George Washington's Distillery & Gristmill - only three or so miles from the Estate to learn about Washington's whiskey business. The distillery and gristmill is open on weekends, seasonally from April through October.
Explore the Ins and Outs of Mount Vernon, Virginia
With great lodging options accommodating both the budget-conscious and those desiring convenience, it's easier than ever to get to know the real George Washington, from his boyhood to his wartime service, to his agricultural entrepreneurship and of course, though his presidency. A fantastic and diverse array of dining options, ranging from ethnic offerings to traditional local fare, makes your visit to Mount Vernon even easier and more enjoyable.
Fairfax County is blessed with an enormous array of incredible attractions, but it goes without saying that George Washington's…
One of the most treasured historic estates in America (and possibly the world) is George Washington's Mount Vernon. Given the…
Updated for 2023 Every year, starting in late November, George Washington's Mount Vernon infuses a healthy dose of holiday spirit…
Frequently Asked Questions About Mount Vernon
Where is Mount Vernon?
Who owns Mount Vernon?
Why is Mount Vernon so special?

George Washington's Mount Vernon is special for several reasons:

Historical Significance: Mount Vernon was the home of George Washington, the first President of the United States and one of the Founding Fathers. It served as his residence from 1754 until his death in 1799. As such, Mount Vernon holds great historical significance as the primary residence and personal retreat of one of America's most influential figures.

Architectural and Cultural Importance: Mount Vernon showcases the architectural style of the 18th century. The mansion's design reflects Washington's personal taste and influence, blending elements of Georgian and neoclassical styles. The estate also includes various outbuildings, including a kitchen, slave quarters, and a distillery, providing insight into the daily life and operations of the time.

Preservation of Washington's Legacy: Mount Vernon has been carefully preserved and restored over the years to maintain its historical authenticity. The Mount Vernon Ladies' Association, founded in 1853, played a crucial role in acquiring and preserving the estate. Their dedication ensured that visitors can experience Washington's home much as it was during his time.

Beautiful Grounds and Gardens: The estate encompasses around 500 acres of picturesque grounds along the Potomac River. The gardens feature a wide array of flowers, plants, and trees, many of which were cultivated during Washington's tenure. The serene landscape offers visitors a glimpse into the natural beauty that surrounded Washington's daily life.

Educational and Cultural Center: Mount Vernon serves as an educational institution, providing visitors with insights into the life, leadership, and legacy of George Washington. The estate offers guided tours, exhibits, educational programs, and special events, all aimed at promoting historical understanding and appreciation.

Overall, George Washington's Mount Vernon is special because it allows people to step back in time and experience the world of one of America's most revered leaders. It provides a unique opportunity to learn about Washington's contributions to the nation, his personal life, and the broader historical context of the 18th century.
What is Mount Vernon famous for?

George Washington's Mount Vernon is famous for being the cherished home of America's first President, George Washington. This historic estate, nestled along the Potomac River, preserves the legacy and spirit of Washington, offering visitors an intimate glimpse into his life, leadership, and the birth of a nation. With its stunning architecture, meticulously maintained gardens, and educational programs, Mount Vernon stands as a testament to Washington's enduring impact and serves as a pilgrimage site for those seeking to connect with the rich history of the United States.
Contact George Washington's Mount Vernon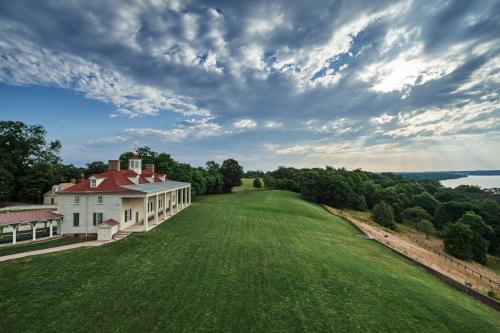 Plan Your Visit!
What you should know before you go

Ticket information
703.780.2000
tickets@mountvernon.org

About the Estate.
Learn about this iconic landmark
---
Scenes From George Washington's Mount Vernon
7 Ways to Explore George Washington's Mount Vernon

1. Tour the Mansion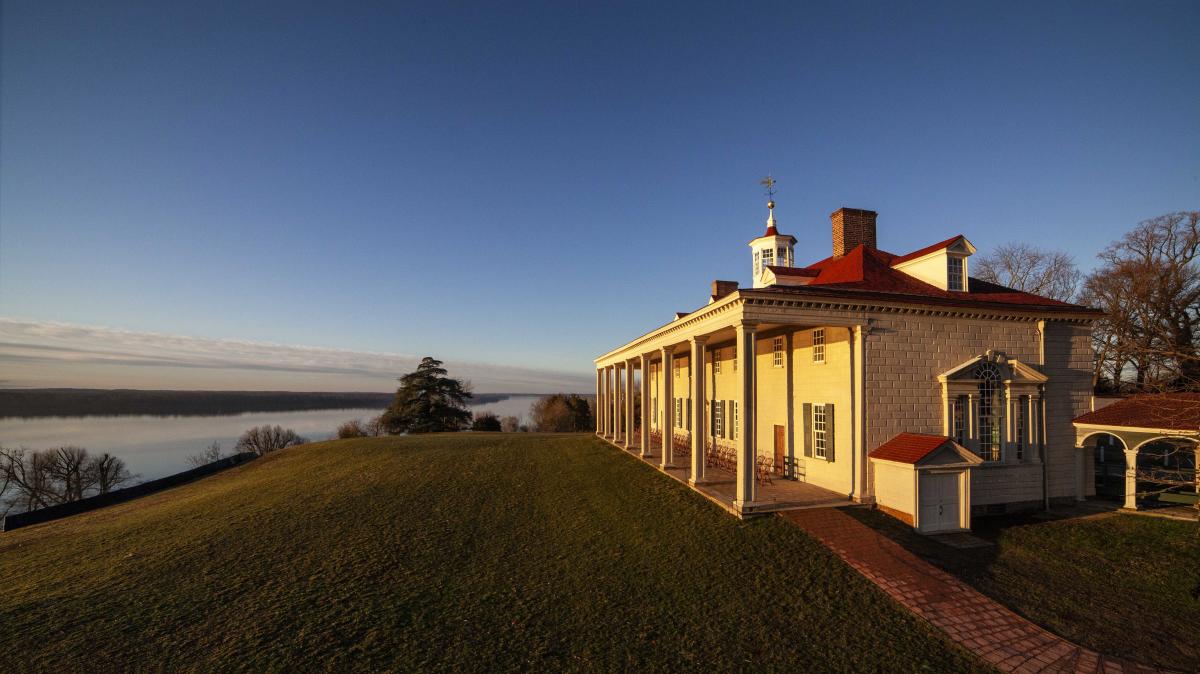 The Mansion at George Washington's Mount Vernon is one of the most iconic 18th-century homes in America. What some may not know though is that this beloved Estate started as a one and a half story farmhouse, built by George's father Augustine in 1735. Once George acquired the home, he spent 45 years slowly enlarging it to create the residence we see today. The first floor contains the formal rooms that were used to entertain guests, including the elegant New Room. The second floor was where the Washington's personal bedchambers were and the third floor (closed to the public except during certain times in the winter) was used for storage and additional living space. Make a visit through the Mansion the centerpiece of your visit, and imagine life as it was for one of the most important men in all of U.S. history. 
2. Visit the Distillery & Gristmill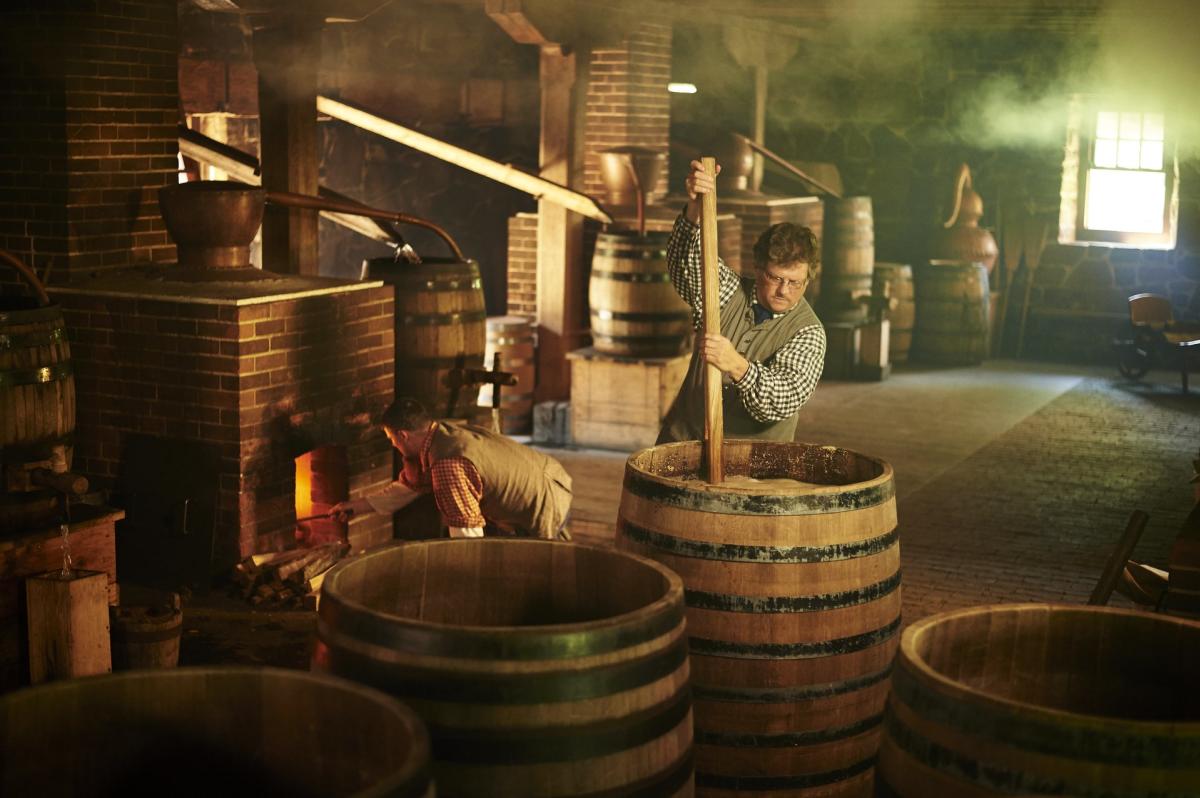 At Mount Vernon, just 2.7 miles from the Estate's main entrance, visitors can explore the fully functioning reconstructions of Washington's Distillery & Gristmill. (Note: The Distillery & Gristmill are open April 1 through October 31 from 10am - 5pm.) At the Distillery, you will learn how George Washington crafted his famous rye whiskey and how his distilling operations became one of the most profitable enterprises at Mount Vernon. In fact, Washington's distillery was the largest in the nation at its time. Today, you can still get your hands on the whiskey. Stay in the know about release dates. At the Gristmill, Washington used an automated milling system to churn out 5,000 to 8,000 pounds of flour and cornmeal a day. It is still one of only two operating gristmills in Fairfax County.  
3. Get lost in the Education Center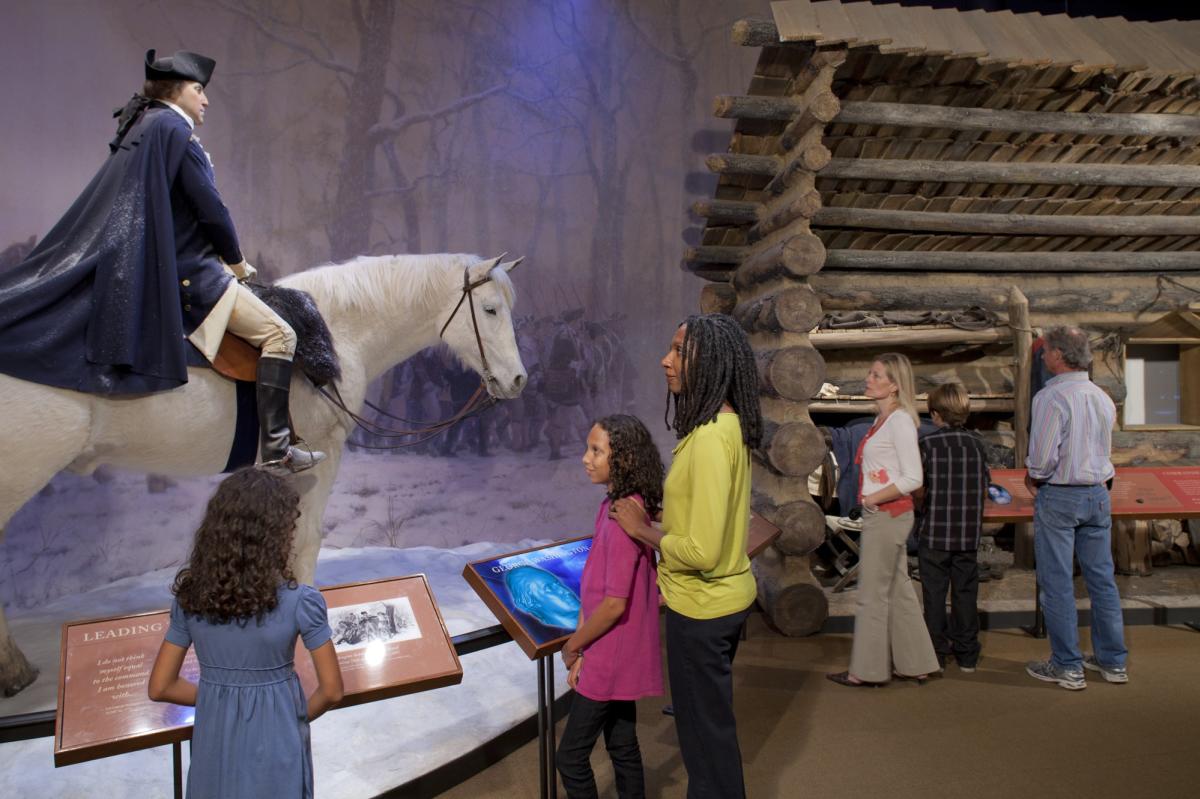 The Donald W. Reynolds Museum and Education Center holds an incredible variety of artifacts and you will certainly want to save a good amount of time to explore all of the nooks and crannies. With 23 galleries, more than 700 curated objects, and original short films, kids and adults will love stepping back in time in these exceptional spaces. Learn about George Washington's past (is that cherry tree story really true?), his life as President, his sneaky spy tricks, and yes, even take a peek at those famous dentures (and no, they really are not made of wood!).  
4. Meet the animals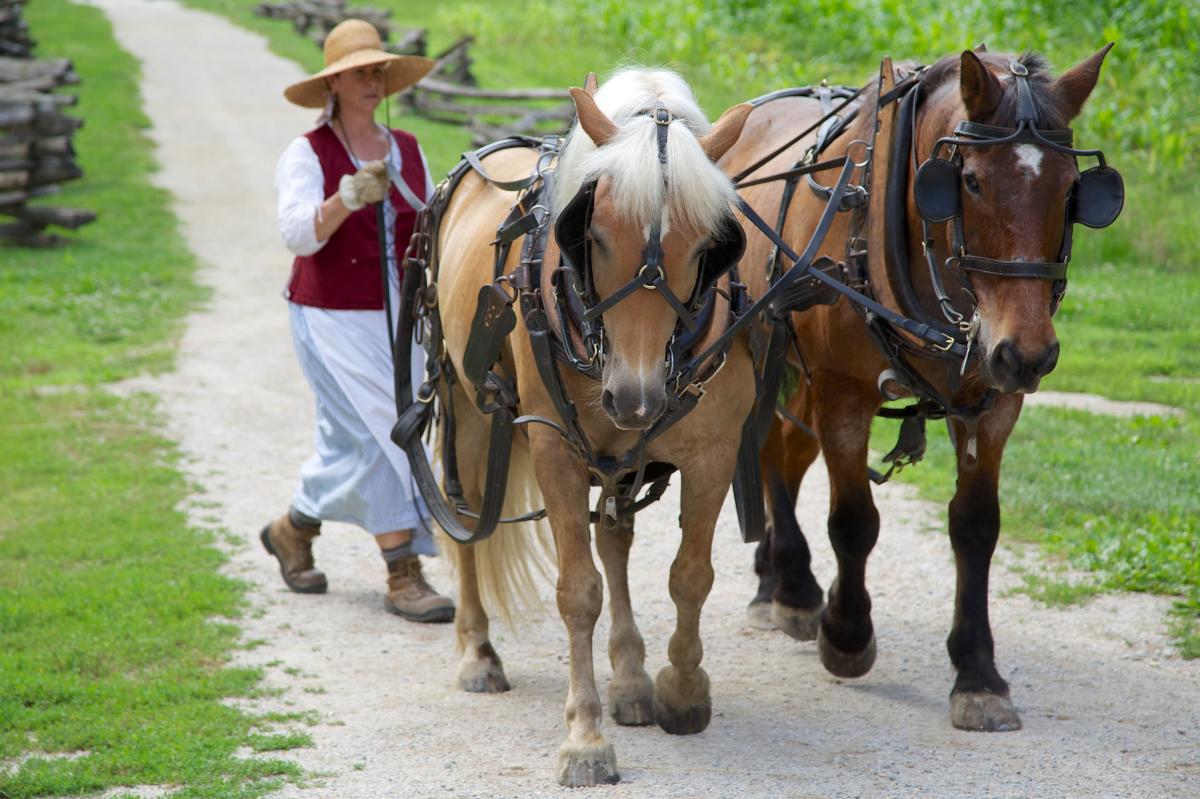 Kids will love to see the animals on the Mount Vernon property. From piglets to baby lambs and even seasonal horse-drawn wagon rides, there are many opportunities to meet and learn about the breeds of animals that Washington had on the plantation. Here are a couple of fun facts. For a time, the Thanksgiving turkeys pardoned by U.S. Presidents went to live out the remainder of their lives at Mount Vernon. Also, guests who want a seasonal treat should visit Mount Vernon during Christmas time in order to meet Aladdin the Camel, a holiday tradition started by George Washington himself in 1787. 
5. Cruise to Mount Vernon
One of the most scenic ways to visit Mount Vernon is to come by boat along the Potomac River. Seasonal departures leave from Washington, DC, Alexandria, and National Harbor. You can take cruise excursions via City Experiences. Pull up to Washington's private dock after a leisurely trip down the river. Explore George Washington's Mount Vernon before your return trip. Check with specific cruise company to ensure Estate admission is included with the price of your ticket. Cruise dates/times subject to change.    
6. Bring your dog
George Washington loved dogs, and in fact, is credited by the American Kennel Club with being one of the people who helped develop the breed known as the American Foxhound. During Washington's time, there were many dogs living at Mount Vernon, including one named Vulcan who got feisty enough to sneak a full ham from the Washington's kitchen. Today, leashed dogs are still invited to explore the outdoor property.
7. Make time for a meal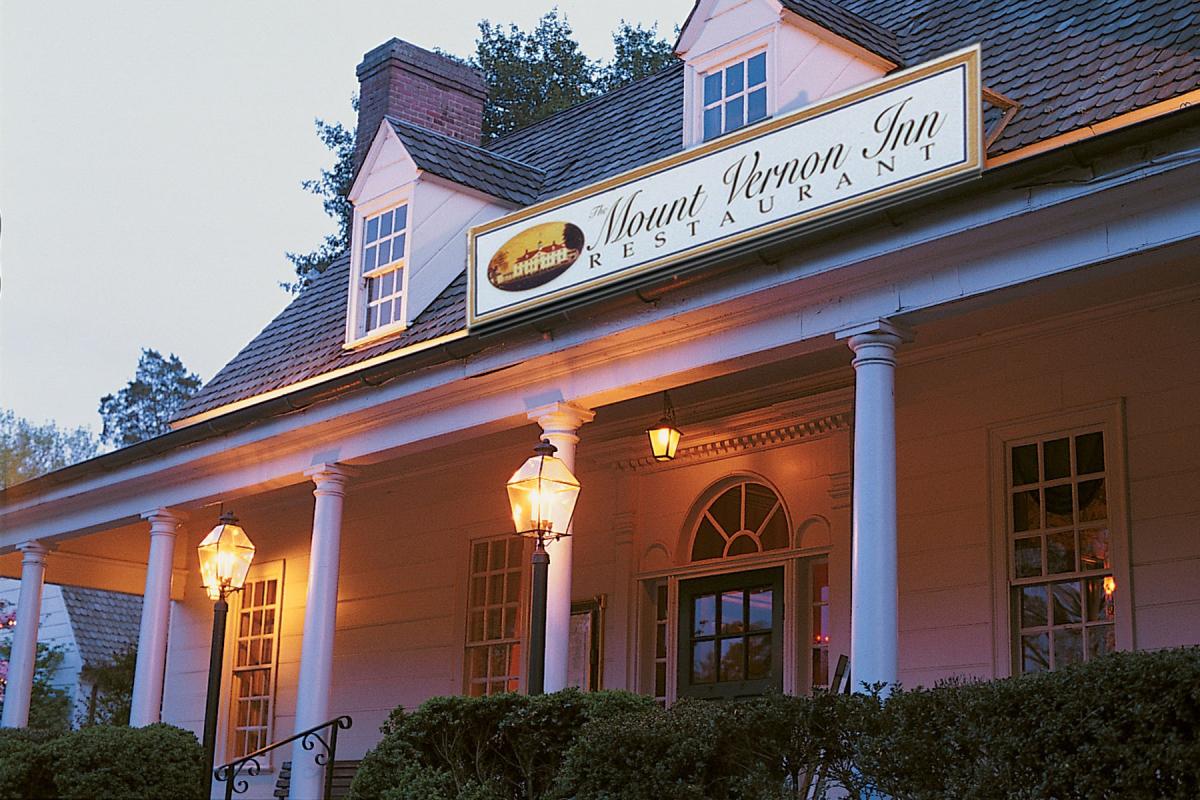 Unwind over lunch, happy hour, or dinner at the Mount Vernon Inn Restaurant, located on site at George Washington's Mount Vernon. Savor the flavors of early America in a colonial-style setting. Our recommendation? Don't miss the Inn's Famous Virginia Peanut & Chestnut Soup, a true Virginia classic we're sure even George Washington would approve of. Reservations are available on OpenTable or by calling 703-780-0011.