What Amazon's HQ2 Decision Means for Region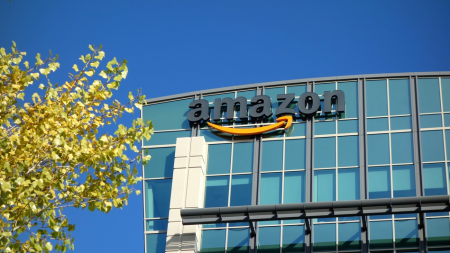 By now, it's no secret that Amazon has chosen both Northern Virginia and New York City for HQ2. What does this massive announcement mean for the greater Washington region? What will the new site at National Landing look like? How will this impact Metro and other transportation infrastructure?

From the Washington Business Journal, about hotel occupancy:
"Amazon employees or the company's guests accounted for 330,000 room-nights in and around Seattle in 2017, up from 233,000 room-nights in that city in 2016, an Amazon spokesman confirmed. 
 
While it's unlikely those room-nights would appear overnight if Amazon chose Greater Washington for its HQ2, even a gradual uptick would be a boon to D.C.-area hotels. The 330,000 figure is equivalent to more than 150 citywide meetings, which are defined as any convention at Walter E. Washington Convention Center that brings in more than 2,000 room-nights."

From the Washington Post, about infrastructure and transportation:
"Amazon's move to Crystal City — or National Landing, as the company will re-brand the area where it will build its hub — could have a dramatic impact on the transportation network in a region that already has some of the worst traffic in the country and a subway grappling with falling ridership.
 
Virginia, Arlington and Alexandria said they were spending more than half a billion dollars to support Amazon's plans, much of it on existing projects. The plans included an additional entrance to the Crystal City Metro station and a second entrance for the planned Potomac Yard station.
 
The plans also include a pedestrian bridge from Reagan National Airport to Crystal City and a transit-way expansion in a corridor with the region's only bus rapid transit system, along with improvements to Route 1. "
From NBC4 Washington, about the site location:
"Across the Potomac from Washington, D.C., is a neighborhood that Amazon plans to call home. The company announced Tuesday that an area they called National Landing will be Amazon's headquarters in Virginia. The site is comprised of parts of Crystal City and Pentagon City in Arlington, and Potomac Yard in Alexandria, Amazon, and local officials said."
 
JBG Smith, Amazon's development partner, shared several renderings to show the future of the area. See them here.


From CNN Business, about next steps:
"This is when the real works begins.
 
"The to-do list for both locations includes making sure there's enough housing for new hires, improving the local transportation and infrastructure and adding nearby schools. The company says it will invest $2.5 billion in each place. Both will have more than 25,000 workers over time, and hiring starts next year."