Meet In Northern Virginia
Surrounded by the monuments and memorials that make up the National Capital Region, Fairfax County, Virginia is the ideal place to hold your reunion. And our proximity to Washington, D.C., our unique attractions, and our affordable pricing make us one of the best values in the area. Hosting your next reunion in Northern Virginia allows you to pay tribute to those who fought for this country and continue to protect it at some of Virginia and D.C.'s most significant memorials to the soldiers, sailors, marines, and airmen who not only serve but also continue to remind us that "freedom is not free." We are committed to helping you find the perfect venue and have the expertise within our team to make that happen. Let us go to work for you!
Virtual Site Inspection
Use out virtual site inspection tool to scout potential venues for your next reunion. From Conference Hotels to Unique Spaces to Attendance-building Attractions, you can tour Northern Virginia right from your desk. Click on the map to customize your site inspection experience or contact our sales team for a full virtual tour.
---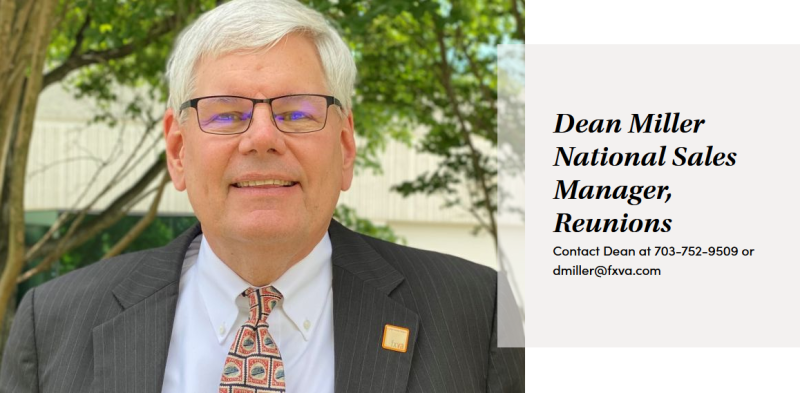 6 Reasons To Meet In Northern Virginia