Press
Located in the heart of historic Northern Virginia, Fairfax County provides valuable opportunities to connect with America and with Virginia tourism news. From 18th Century history to outer space, visitors are surrounded by countless adventures that would satisfy everyone from a bookworm to an adrenaline junkie. Fairfax County, VA positions visitors in the center of it all - as the Gateway to Virginia's Wine Country and located just a few short miles from our Nation's Capital to the east.  
Visit Fairfax wants to help you with your next media assignment! From giving you story ideas, keeping you abreast of Fairfax news, organizing familiarization tours, and preparing press releases and letting you in on our latest promotions, our Press Section puts you in the know. Meet your deadlines by scouring itineraries, signature events, tourism statistics, media galleries and more. And be sure to check out our new Storytellers Video Series to dig into some truly unique stories in Fairfax County.
For questions, contact Ali Morris by phone at 703-752-9505 or by email at amorris@fxva.com
---
---
Media Kit
Access our media kit to learn about What's New in Fairfax County, find evergreen story ideas, read press releases, request images, and much more. 
Press trips
Requests handled on a case-by-case basis. Approval of requests depends on assignment, amount of advance notice provided, the time of year, length of stay, and ability of Visit Fairfax stakeholders to help.
Submit a request to Ali Morris at amorris@fxva.com.
Images and Video B-Roll
Images and video b-roll are available for non-commercial use to promote Fairfax County as a business or leisure destination. Images and b-roll may be used for editorial purposes to accompany tourism stories or promote upcoming business events. Please submit a media usage request to Ali Morris at amorris@fxva.com.
Press Resources 
Visit our newsroom to read the latest articles about Visit Fairfax and Fairfax County, or check out our media kit for some of the area's signature events, itineraries, and of course, story ideas.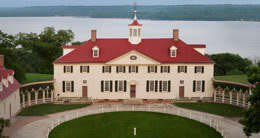 Pre-Planned Itineraries
Choose from a handful of pre-planned itineraries to help you shape your story idea or plan your trip to Northern Virginia. Learn why Fairfax County has many stories to tell.
More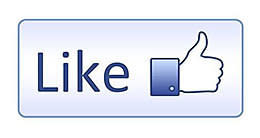 Like Visit Fairfax on Facebook!
"Like" us on Facebook to stay up-to-date with all of the latest events, news, and travel ideas for Northern Virginia and Fairfax County, VA.
More