Patriot Park North
Fairfax County's New Baseball/Softball Complex Coming Soon!
After more than 20 years of planning and a collective effort between the baseball community, local government, and the Fairfax County Park Authority, Patriot Park North – the six-diamond baseball/softball facility – is under construction on a 67-acre lot adjacent to Willow Spring Elementary School off Braddock Road in Fairfax, Virginia.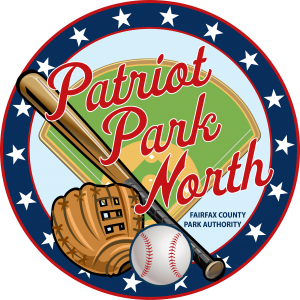 Expected to open in Spring 2023, Patriot Park North will feature:
Four 90-foot diamonds (turf, lighted, adjustable to 70, 60' and 50'; fences: 375 feet; wagon-wheel configuration)
Two 70-foot diamonds (turf, lighted, adjustable to 60' and 50'; fences: 225 feet)
Portable Mounds
Bullpens
Batting Cages
Scoreboards
Press Box
Lookout Tower for Scouting
Concessions Stands
Picnic Pavilion
Restrooms
Trails
Playground
Parking for 477 vehicles
Tournaments will be hosted on select weekends during the Spring and Fall seasons as well as throughout the Summer and Winter.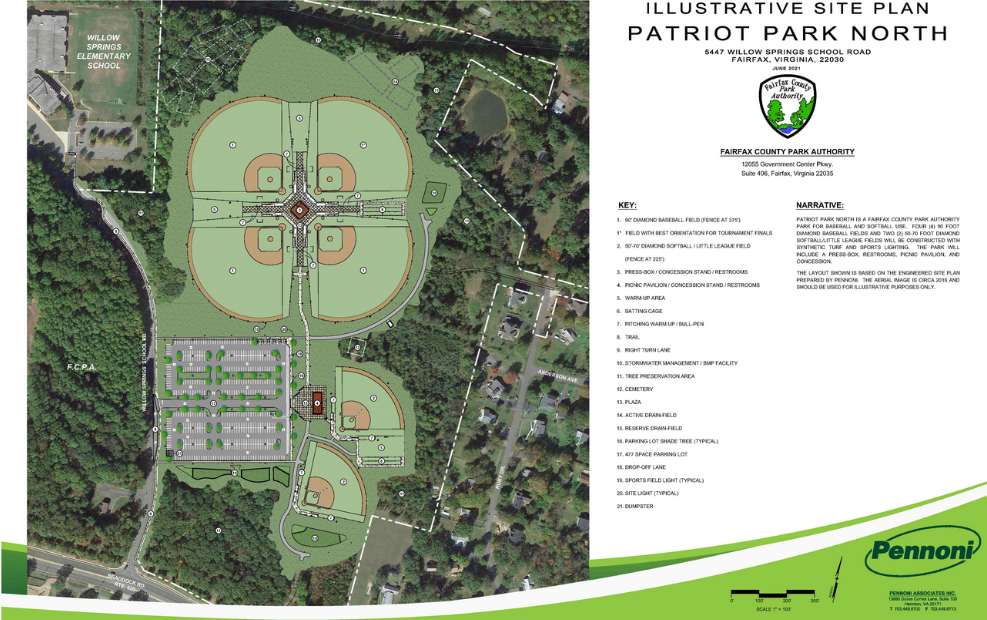 Rob Hahne, Chairman of the Fairfax County Baseball Council and Executive Director of the Northern Virginia Travel Baseball League, initiated the original efforts towards the development of the complex in 2002.  "The exciting part about this is to be able to host events, whether it be state, regional, or national events, to where our local kids don't have to go to outside of Northern Virginia to play in a highly competitive tournament," Hahne said. "It will save our families money and, just as importantly, there will be direct and indirect economic impacts to hosting travel tournaments in Fairfax County."