Attractions For Groups
Fairfax County is definitely an exciting place for groups to tour and is unlike any other destination in Northern Virginia. From here you can explore the entire Capital Region and experience all that Northern Virginia has to offer. We want to share these epic experiences with you. Top places to visit in the region range from music and arts venues, to getting to know America's famous history through visits to historic homes, monuments and everything in between.
Anything you can imagine that you would want to do here, you can achieve it when beginning your journey in Fairfax County.
George Washington's Mount Vernon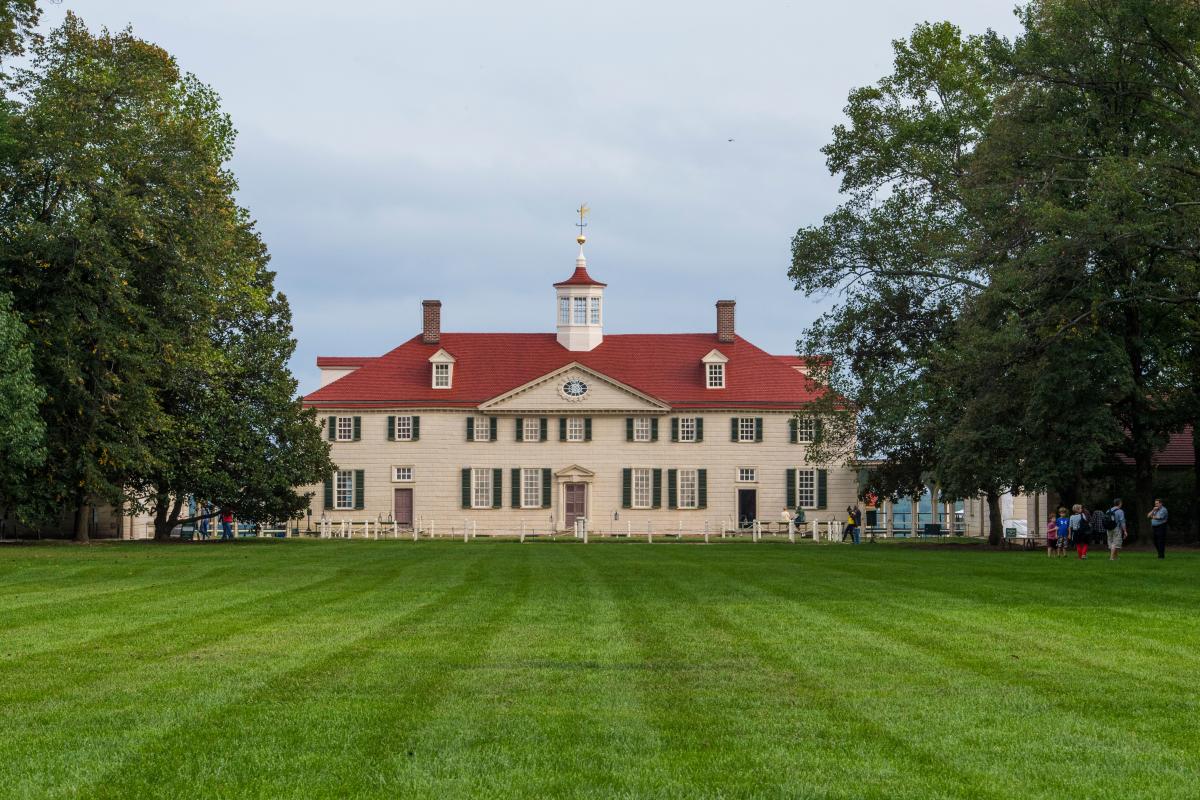 Discover the inner-workings of a founding father and our first president at George Washington's Mount Vernon. An often mythic and romanticized figure of American history, Washington's life is displayed through artifacts and exhibits, guided tours, historical interpretation, recounts of slavery and more. Mount Vernon utilizes demonstrations of traditional trades such as farming, distilling and smithing, as well as modern technology, such as the 4D theatre with cutting-edge animations and falling snow to immerse you in Washington's home. Peek into his bedroom, hold the handrails leading to his library and stroll the same beautiful grounds he once did. 
 
Know Before You Go
Plan Your Visit
Estate Overview
Mount Vernon Calendar of Events
Frequently Asked Questions
Buy Tickets
Check out these other historic sites for more of America's stories:
The National Air and Space Museum Steven F. Udvar-Hazy Center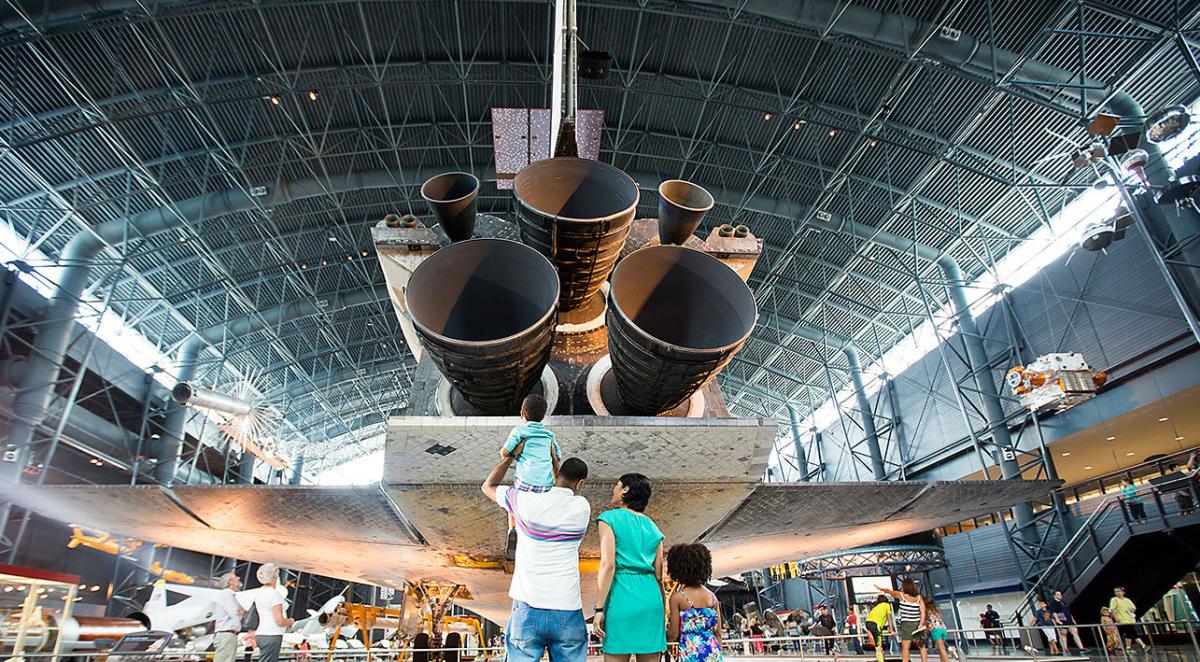 Explore modern history with a trip to the Smithsonian National Air and Space Museum Steven F. Udvar-Hazy Center in Chantilly, where you can see Space Shuttle Discovery and hundreds of other historic aircraft. Any "space geek" that steps into the McDonnell Space Hangar will feel like a kid in a candy store when they get up close to the Center's collection of space artifacts, including Space Shuttle Discovery, the Apollo 11 Mobile Quarantine Facility, space suits, rockets, satellites, and space toys (just to mention a few things). The Boeing Aviation Hangar has nearly 200 aircraft on display, including an Air France Concorde, the last remaining World War I-era Sopwith Camel that was built by the Sopwith Company,  the largest collections of Japanese and German World War II aircraft in the world, helicopters, commercial and private airplanes, and more.  Tickets are not required to enter the museum but parking is $15.
Know Before You Go
Plan Your Visit
Exhibitions and Activities
Visiting Tips
Floor Plans and Guides
Check out these other area museums for more insight into American history:
1000 Jefferson Drive SW

(202) 633-1000
Completed in 1855, the original Smithsonian Institution Building was designed by architect…
700 L'Enfant Plaza, SW

(202) 393-7798
On May 12, the International Spy Museum now at L'Enfant Plaza is officially opened its…
9601 Ox Rd

(703) 495-0001
In 2018, the Workhouse Arts Center completed renovation of a 10,000 square foot barracks…
Great Falls Park
Great Falls Park is one of Virginia's most stunning natural wonders, and always makes the list as a favorite for both visitors and locals alike. With ethereal mountain gorge views, Great Falls spans 800 acres along the banks of the Potomac River. Walk the trails, take in amazing scenery at the overlook points, or have a picnic in their open grassy recreation areas. For a more extreme adventure, you may be surprised to know that this beloved Northern Virginia Park is one of the few east coast climbing destinations that allows for rock climbing directly above water. Are you up to the challenge? Parking lots often fill to capacity on weekends and wait times to enter the park can often exceed thirty minutes. Visitors are encouraged to arrive early (between 7am and 10am) or in the late afternoon after 4pm to lessen wait times and to have the best chance of finding open parking.
Know Before You Go
Entry Fees and Basic Information
Viewing the Falls
Guided Tours
Hiking and Trails Map
Check out these other area parks for more fun in the great outdoors:
Wolf Trap
As the only National Park dedicated to the performing arts, Wolf Trap in Vienna offers more than 100 performances across all genres each year. The architecturally stunning Filene Center is a beautiful outdoor amphitheater that hosts world-renowned musicians. Imagination runs wild at Children's Theatre-in-the-Woods, an intimate space for storytelling, puppetry, music and dance that is literally tucked in the woods. During the fall and winter months, The Barns at Wolf Trap is an intimate performance venue built from two restored 18th-century barns. 
Know Before You Go
Calendar of Events
Helpful Visitor Information
Exploring Wolf Trap's Natural Setting
Policies and Guidelines While Visiting
Check out these other performing arts venues for year-round entertainment:
National Museum of the United States Army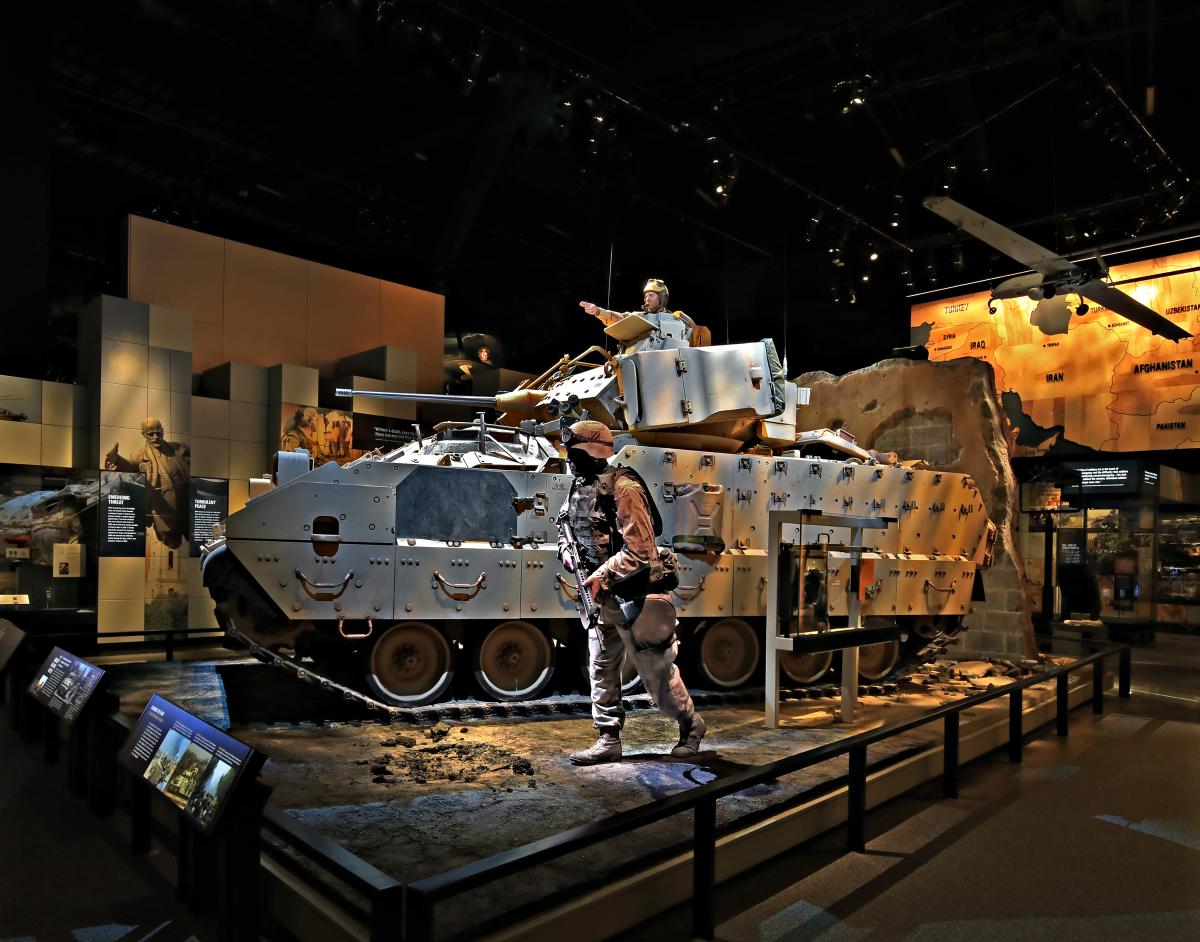 The National Museum of the United States Army is the first comprehensive and truly national museum to capture, display and interpret more than 245 years of Army history, and it brings that history to life in times of both war and peace, telling the Army's story through the lives of the more than 30 million men and women who have worn the Army uniform since 1775. The Army's proud history is vividly chronicled in six galleries, beginning with Founding The Nation and continuing through A Changing World.  A seventh gallery, The Army and Society, tells of the Army's contributions to American society, technology, government, and daily life.  In the Army Theater, an immersive film, Of Noble Deeds, highlights the seven core values that have guided the Army since its founding, and includes recreations of some of the Army's most significant battles. Free timed-entry admission tickets are required. These tickets assist with managing capacity and providing the optimum visitor experience.
Know Before You Go
Tips For Your Visit
Current Exhibits
Upcoming Events Calendar
Interactive Map
Check out these other area military museums and monuments for more military history:
The Workhouse Arts Center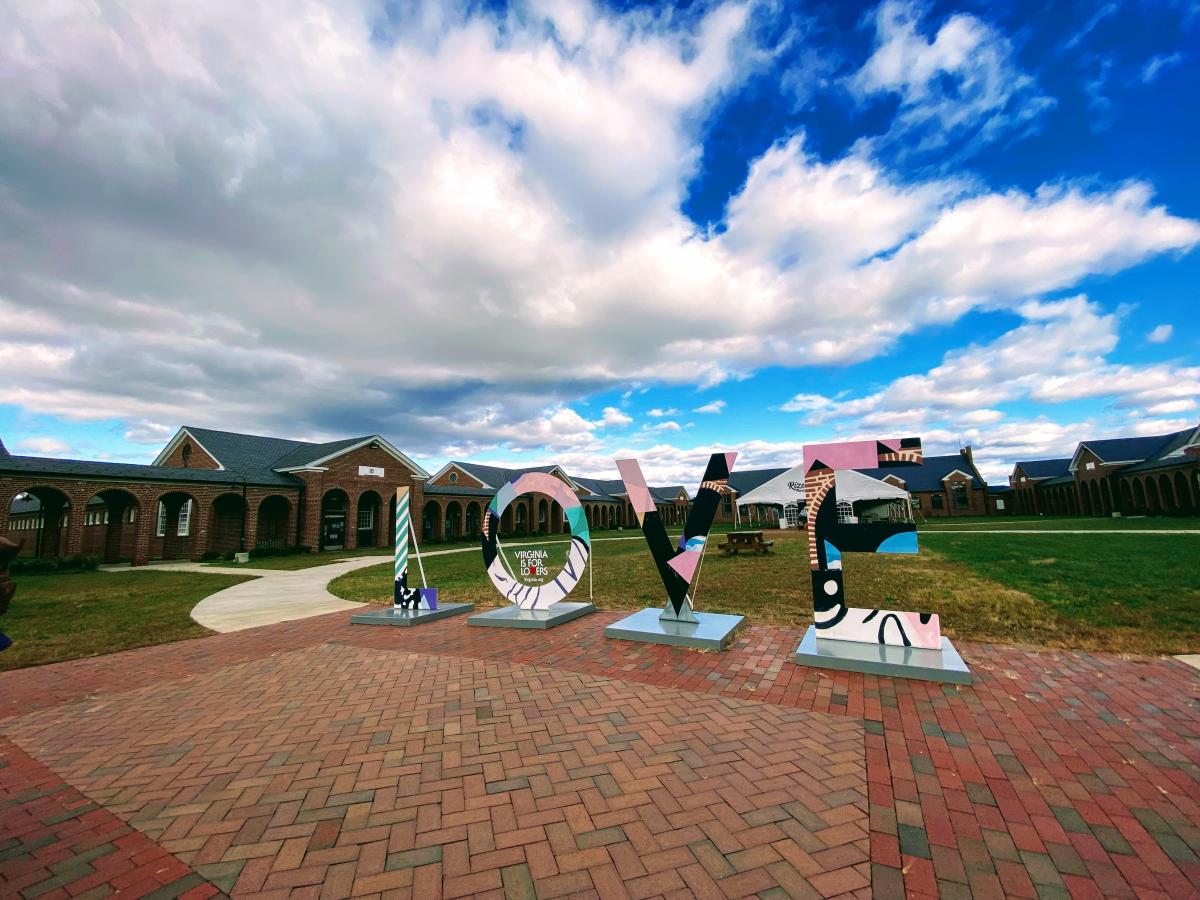 The Workhouse Arts Center is set on 55 acres of land on the campus of what used to be the historic D.C. Workhouse and Reformatory.  Today, the Workhouse supports more than 100 of the region's finest professional and emerging artists and is fast becoming a regionally and nationally recognized visual and performing arts mecca for all of those interested in the arts. You can viisit more than 65 local artists in their studios, make your own creations, tour the grounds and even learn about the suffragists who were once imprisoned here at the newly-opened Lucy Burns Museum.
Know Before You Go
Visitor Information
Campus Map
Calendar of Events and Exhibitions
Monthly Featured Artists
Check out these other area venues for artistic insight:
Tysons Corner Shopping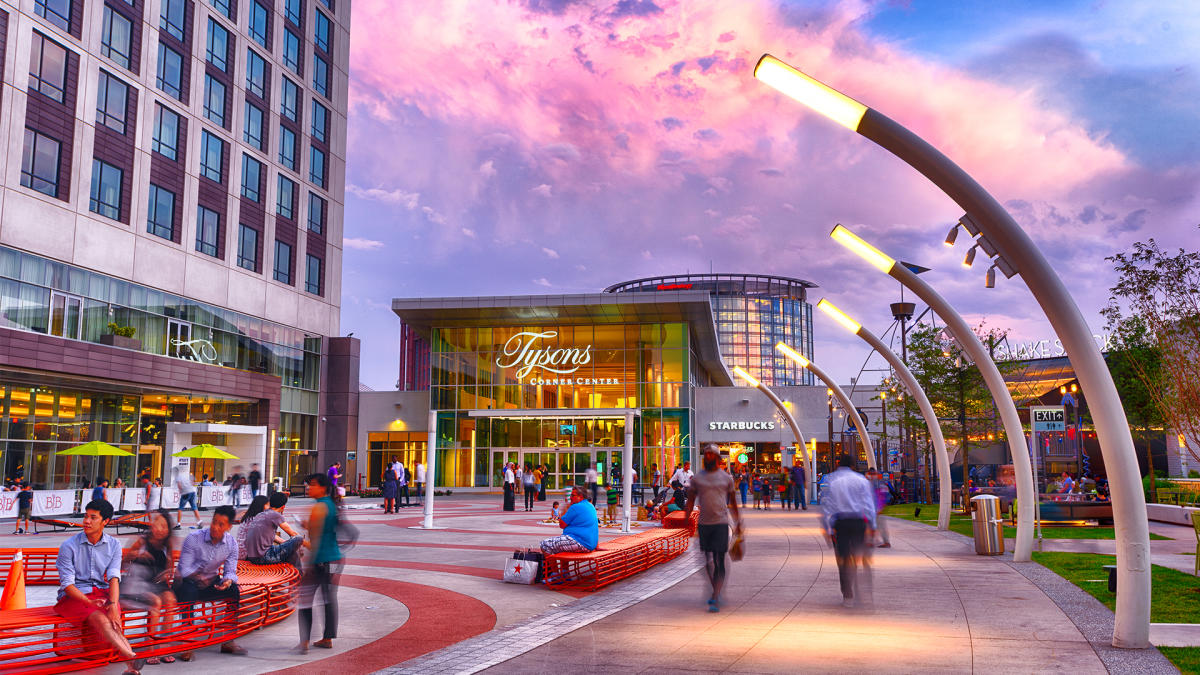 Three words: World. Class. Shopping. Tysons Corner is a retail epicenter of luxury brands, big-name department stores, unique boutiques and hundreds more shops, restaurants and entertainment venues. Enjoy over 300 specialty and department stores and eat your heart out at Tysons Corner Center.  Next door, enjoy a day of luxury and upscale shopping at Tysons Galleria. Tysons' "who's who" of retail includes Burberry, Nordstrom, Bloomingdale's, Macy's, Apple, Uniqlo, Louis Vuitton, GUCCI, Michael Kors, Lacoste, Kiehl's 1861, H&M, and more. Once you've shopped 'till you dropped, the area is also home to several hotels, so you can rest up for another fun day.
Know Before You Go
Tysons Corner Center Store Directory
Tysons Galleria Store Directory
Tysons Partnership – Tysons Corner General Information
The Boro
Capital One Center
Check out these other shopping destinations where you can find that special something: