Meetings in Northern Virginia
Fairfax County, Virginia is an ideal place to hold your meeting, conference, convention or other special events. Our proximity to Washington, D.C., and our unique tourist sites and attractions, make us the best event value in the Northern Virginia region. This section of the Fairfax County, Virginia site provides all the information and services you need to successfully plan your upcoming event. Visit our event venues page, which  provides an assortment of venue options from historic sites to convention centers. Also, make sure to learn more about Fairfax's corporate meeting and event planner page to find any additional assistance you may need.  An added bonus for you? Our Virginia event planning services are provided to groups such as yours without charge. Let us go to work for you! For any additional questions, or to get started planning your meeting, event, or wedding, call us today! We will even help you find fun things to do in Virginia to help your attendees to enjoy their time spent outside of the meetings.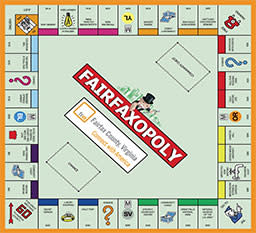 Contact our Sales Team
to have Fairfaxopoly
brought to your next event!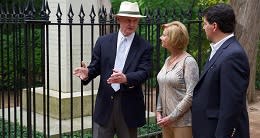 9.5 Reasons to Meet in Fairfax
From affordable hotels with immediate access to Washington, DC, to world-class attractions and fantastic dining, here are 10 reasons why Fairfax is the perfect destination for your event.
More