About Fairfax County
The most populous jurisdiction in Virginia, with more than 1.2 million residents and roughly 400 square miles of land, Fairfax County is a destination that helps connect you with America. Located just minutes from Washington, DC, Fairfax County places you in the heart of the many sites and attractions the Capital Region has to offer. You'll discover a whole new world of wonderful places to explore - from incredible historic sites to the very best shopping around.
Here are some tidbits that we bet you didn't know! If you'd like more information about any of these facts, please contact Ali Morris at amorris@fxva.com or 703-752-9505.
---
Fairfax County General Information:
Formed in 1742 and named for Thomas Fairfax, the 6th Lord Fairfax of Cameron.
Fairfax County Public Schools rank in the top ten largest school systems in the United States, is the largest in Virginia, and continually tops US News & World Reports' list of Top Schools in America.
Fairfax County is home to hospitals that rank as best in the region by US News & World Reports.
With 116 million square feet of space (and growing), Fairfax County has the second largest suburban office market in the United States and the largest in the Washington, DC area.
Fairfax County is home to 11 Fortune 500 company headquarters, as of 2020.
Fairfax County has the largest concentration of technology jobs of any major US market.
Fairfax County is also home to some of the top emergency responders on international crisis teams in the country, most notably Virginia Task Force 1, VATF-1.
Fairfax County continually ranks in the Top 5 of Forbes' list of wealthiest counties in America.
Fairfax County offers more attractions than any other area in Northern Virginia and has more than 19,000 hotel rooms.
Fairfax County is surrounded by three major airports, Washington Dulles International to the west, Ronald Reagan National Airport to the east, and Baltimore/Washington International Airport just northeast.
Fairfax County: The Only Place To See...
Notable People From Fairfax County:
George Washington, first President of the United States
George Mason, the Father of the Virginia Bill of Rights
Richard Bland Lee I
Mia Hamm, United States Women's Soccer Player
Grant Hill, former NBA Basketball Player
Dave Grohl, musician (Nirvana, Foo Fighters)
Lauren Graham, actress (Gilmore Girls, Parenthood)
Jason Sudeikis, actor/writer (Saturday Night Live)
 Other Notable Awards, Accolades:
Digital Counties Survey - Ranked in Top 5 in United States - Fairfax County [2011 - 2016]
Excellence in Inclusion Award by National Recreation and Park Association - Fairfax County Park Authority [2014]
Kudos Marketing Award by National Recreation and Park Association - Fairfax County Park Authority [2014]
Barb King Environmental Stewardship Award by National Recreation and Park Association [2016]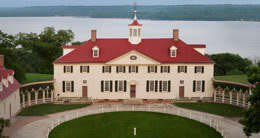 Pre-Planned Itineraries
Choose from a handful of pre-planned itineraries to help you shape your story idea or plan your trip to Northern Virginia. Learn why Fairfax County has many stories to tell.
More
[Unable to render content]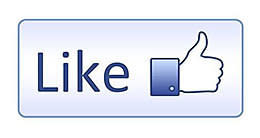 Like Visit Fairfax on Facebook!
"Like" us on Facebook to stay up-to-date with all of the latest events, news, and travel ideas for Northern Virginia and Fairfax County, VA.
More