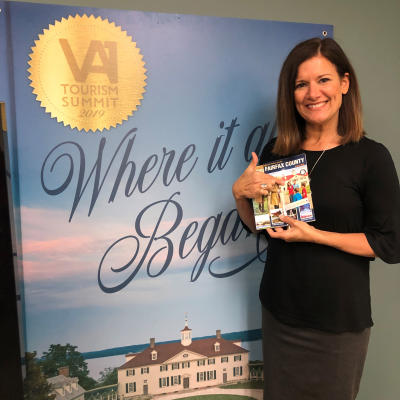 Visit Fairfax is proud to introduce the newest member of our Ambassador Program, Angela Suarez. 
 
Angela is a resourceful Corporate Training Professional with progressive experience in strategic communications, corporate classroom facilitation, curriculum design, full lifecycle instructional processes, and marketing and public relations campaigns. Her specialized skills include teaching and developing training programs for private organizations and the higher education sector. 
 
"I am delighted to evolve with Visit Fairfax!" says Angela.  "It started so many years ago with my family on the cover of a Visit Fairfax Guide, and now serving as a presenter for the Ambassador classes. I look forward to inspiring the participants about all things great in Fairfax County!" 
 
Learn more about the Ambassador Program here.