From the haunted Weems Botts Museum in Dumfries to the City of Alexandria's tiny Spite House and Georgetown's renowned Exorcist Stairs, there are plenty of unique places to visit in Virginia, but Northern Virginia is especially filled with fascinating quirk when it comes to things to do, best views and must-see hidden gems. And Fairfax County is smack dab in the middle of it all.
First, what constitutes "quirk"? We already have a listing of our Atlas Obscura sites and a couple of those singular destinations are duplicated here. But this list is more about the utterly weird, best views and wonderful things you can discover on and off the beaten path—things even locals may not know about—things that will stick with you for years.
Of course, there are plenty of traditional and fun things to do in Northern Virginia but I mean, come on, a foam replica of Stonehenge? A museum you're never allowed to visit (literally, you'll be stopped at the gate if you try)? Let's dive right in, shall we? Bring on the quirk and unusual!

Museum Quirk
Our region is known for its museums and historic sites. But that doesn't mean you won't find memorable oddities within. George Washington's dentures, for example. Forget what you know. They weren't made of wood. They were made of ivory and animal teeth, set in a lead contraption. You'll find them in the educational center at George Washington's Mount Vernon.
Fast-forward a century to the Civil War Interpretive Center at Historic Blenheim. Here you'll see over 120 signatures, scrawls, and drawings left on the walls by Union soldiers occupying the area, creating a "diary on the walls." It is one of the premier Civil War graffiti sites in the nation.
Now come into modern times and imagine being launched into space or flying a sortie against the Red Baron. These aren't video games, but rather sophisticated motion-enabled, interactive simulators created for the nation's premier aviation museum. Take a spin at the Smithsonian's National Air and Space Museum Steven F. Udvar-Hazy Center.

Outdoor Quirk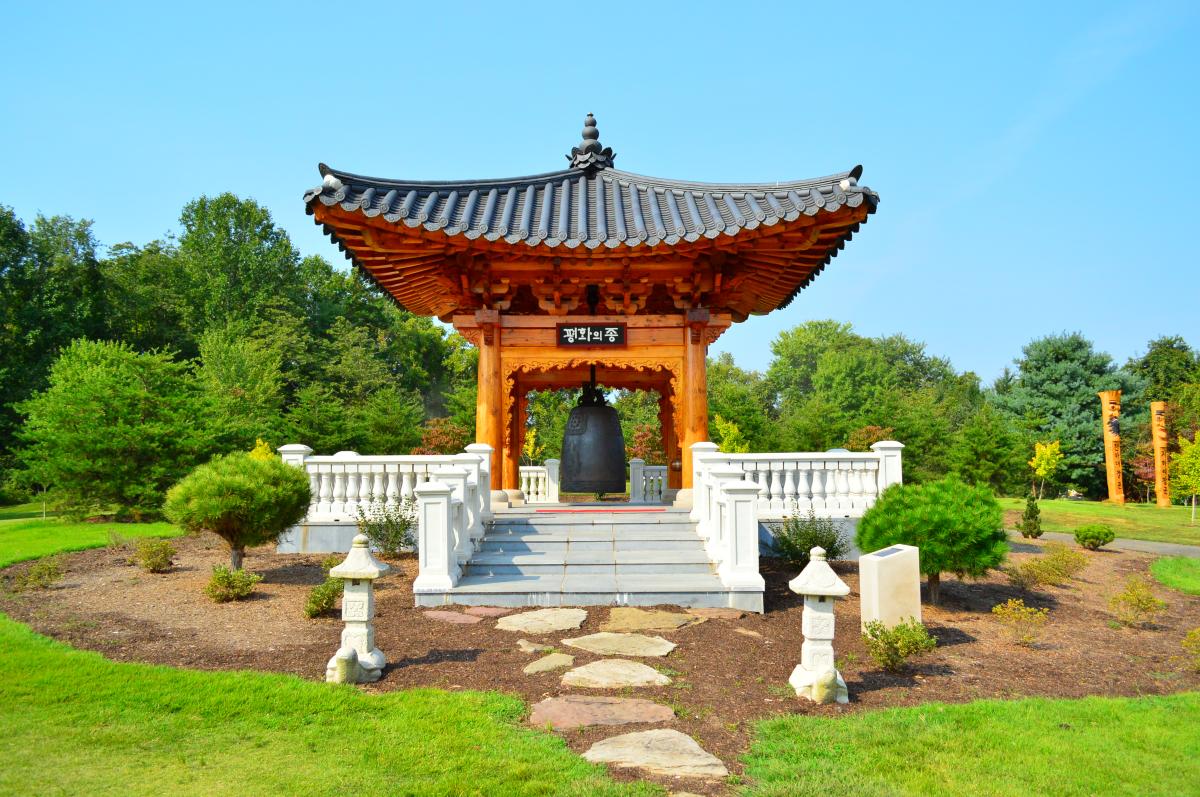 Fairfax County is home to the only public, traditional Korean Bell Garden pavilion in the Western Hemisphere at Meadowlark Botanical Gardens. Plan a couple of hours here so you can take in the rest of this breathtaking park, too.
Ever visited a park in the sky? On top of Capital One Hall, The Perch soars roughly 11 stories above the bustling street, and features a beautiful park, a live music amphitheater, an 18-hole mini golf course, and a unique urban Biergarten experience courtesy of Starr Hill Biergarten.
Frying Pan Farm Park is a living-history farm interpreting American agriculture from the 1920s-1950s. At the park, you'll also find an antique carousel, a country store and lots of adorable farm animals. A bit of fun trivia is that, for many years, this is also where the pardoned presidential Thanksgiving turkeys went to live out their days.
Speaking of great spots for kids, Clemyjontri Park is an utterly unique, 2-acre playground that gives all children—including those with disabilities—a parallel play experience. There is signage in braille, a wheelchair-accessible swing, an area just for burning off energy, a carousel, a maze, learning activities and all the other diversions you'd expect from a traditional playground.
On clear Friday nights, the Analemma Society at The Turner Farm opens its million-dollar observatory to the public for stargazing in the dark Great Falls skies. You're also invited to bring your own telescope or just a blanket to observe the skies from the land around the observatory.

Historic Quirk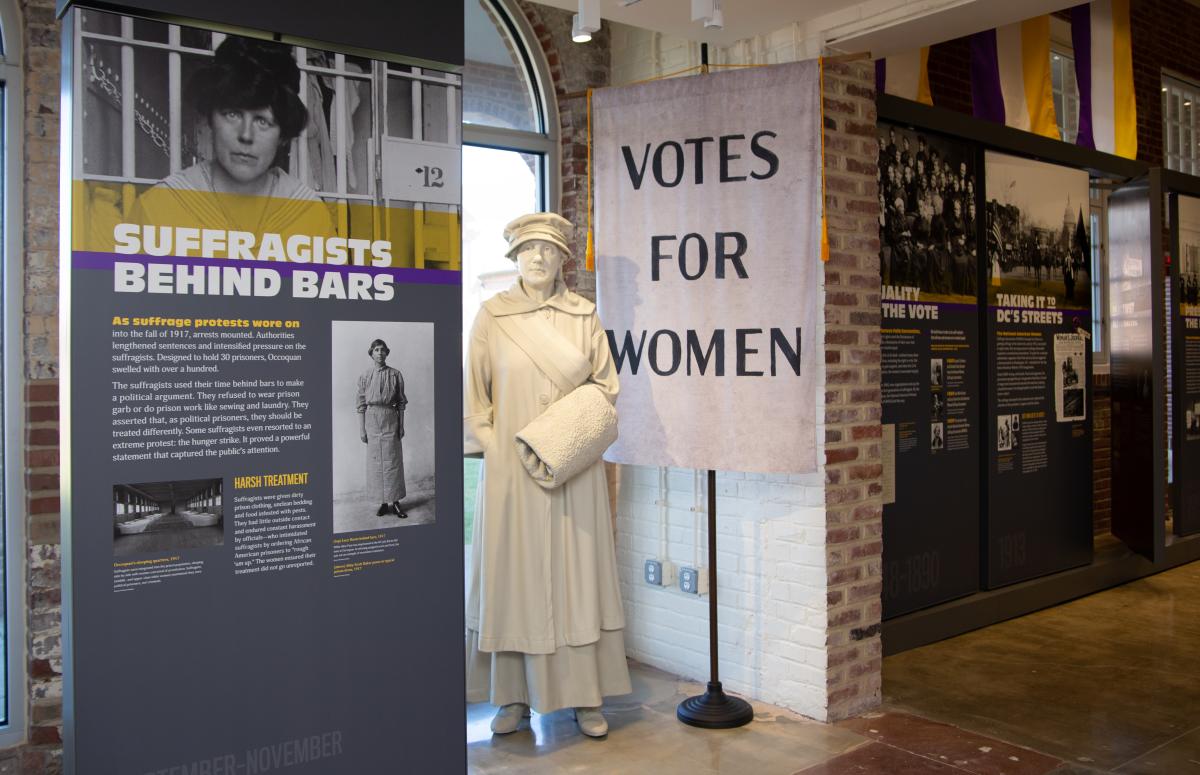 Image courtesy Mina Habibi/Workhouse Arts Center
Just north of Mount Vernon on the George Washington Memorial Parkway, Fort Hunt was built in the late 1890s to protect Washington, DC. During World War II, however, it was the site of a covert mission to extract secrets from German POWs, including Wernher von Braun, spy Reinhard Gehlen, U-boat commander Werner Henke, and the inventor of infrared detection, Heinz Schlicke. The site was code-named "PO Box 1142" and you'll find the prison ruins and a marker at Fort Hunt Park. While there, check out the horse stables for the mounted Park Police.
2020 marked the 100th anniversary of ratifying the 19th Amendment—the women's right to vote. The Lucy Burns Museum at the Workhouse Arts Center tells of the struggle to secure that right, including the infamous "Night of Terror" when 33 suffragists arrested for picketing outside the White House endured a night of brutality at the hands of their jailors. Explore the museum, but stay to wander the rest of the Workhouse Arts Center campus, which in and of itself, brings on the quirk—it is an arts community housed in a former prison.
For Civil War buffs, one unique and different way to tour the region is to seek out all our Civil War Trails markers. There are more than 30 across the county telling the story of our precarious place on the dividing line between north and south.
Atlas Obscura Quirk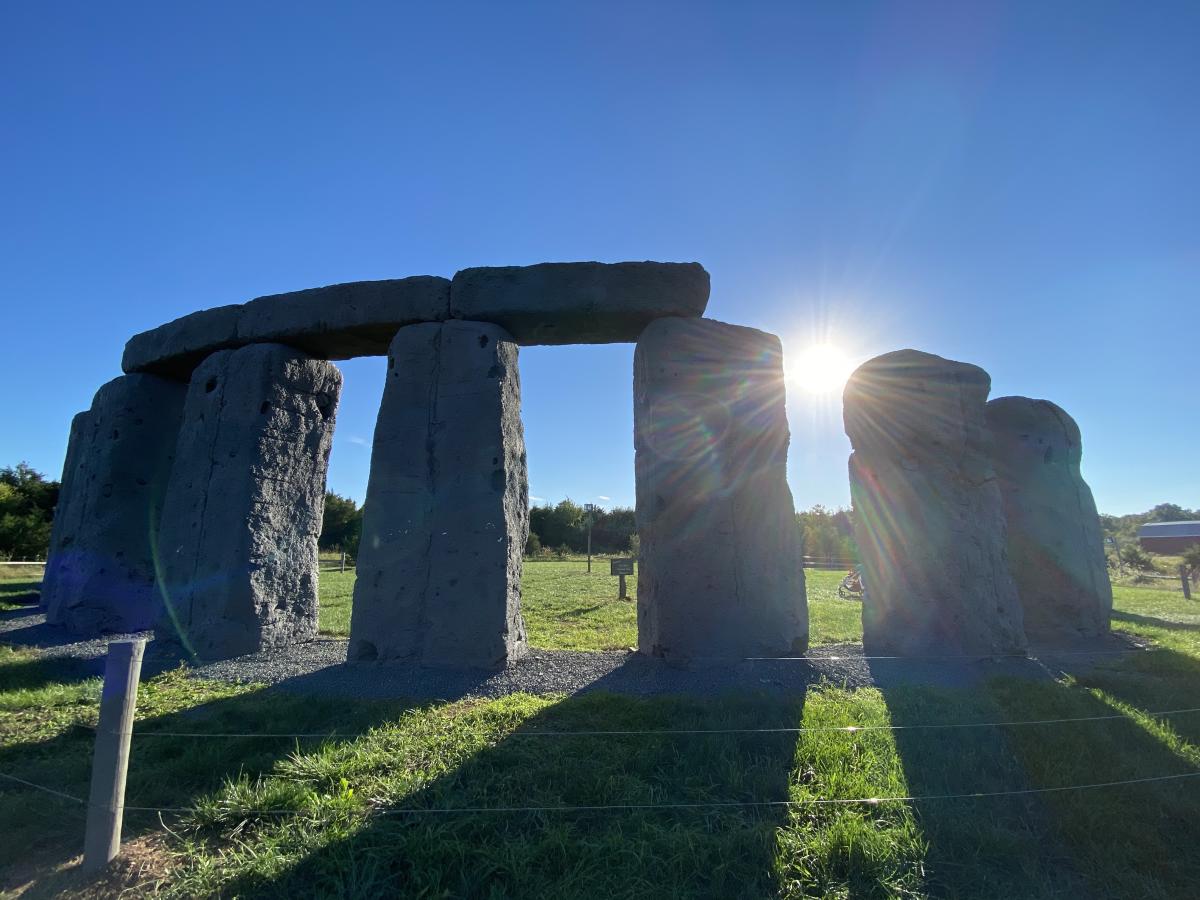 Atlas Obscura prides itself on showcasing the world's most wondrous places - and upon last check - Fairfax County is home to more than 20% of all the sites listed for the entire Commonwealth of Virginia with more than 50 quirky and surprising places to visit. For example, did you know that you can (seasonally) walk amongst a life-size replica of Stonehenge that is made entirely of Styrofoam? Or that there are more than a few Nike Missile Sites remaining in the county? Or even that there's a fountain in Falls Church where statues seem to float and flutter above water? If you didn't know before, now you do. Check out this list of even more Atlas Obscura sites you can find and fascinate over in Fairfax County.

Techy Quirk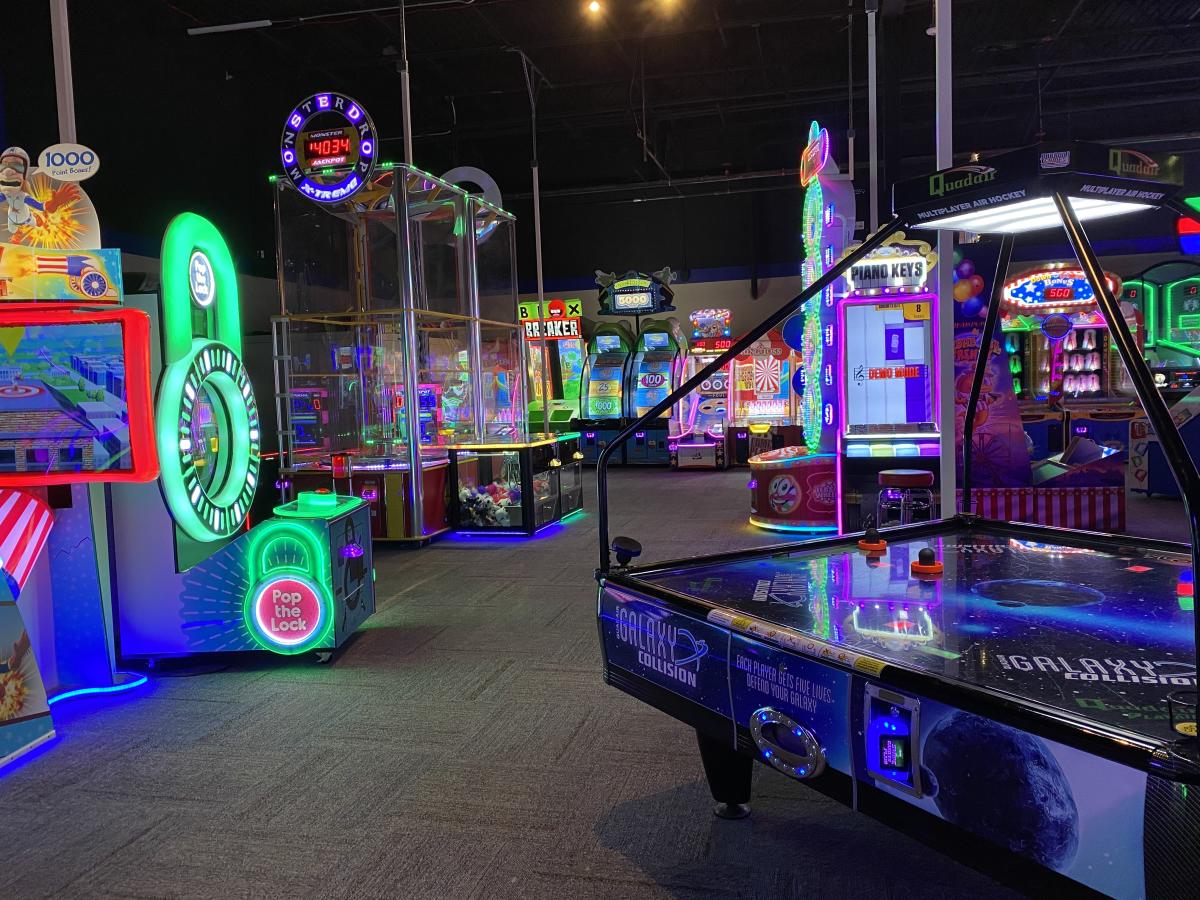 Ever wish you could step into an arcade, go-kart track, laser tag arena, and sky trail/zip line park all at once? Look no further than Fun Land of Fairfax. Located in an inconspicuous strip mall in Chantilly - the fun never stops and is non-stop action for kids of all ages. Looking for more games? Head to our Dave and Buster's locations at Fair Oaks or Springfield and spend the evening honing your video game skills.
You're also able to take an autonomous shuttle between the Dunn Loring Metro station and the Mosaic District—if you have the adventurous spirit it takes to trust a driverless vehicle on Gallows Road, that is.
This may be less quirky and just very cool, but Bowlero is a unique bowling/pool/arcade experience in Annandale. It features a cool mid-century lounge vibe, glowing black-lit bowling lanes, and fancy cocktails. (Tip: There's one in Centreville and Tysons, too!)

Selfie Quirk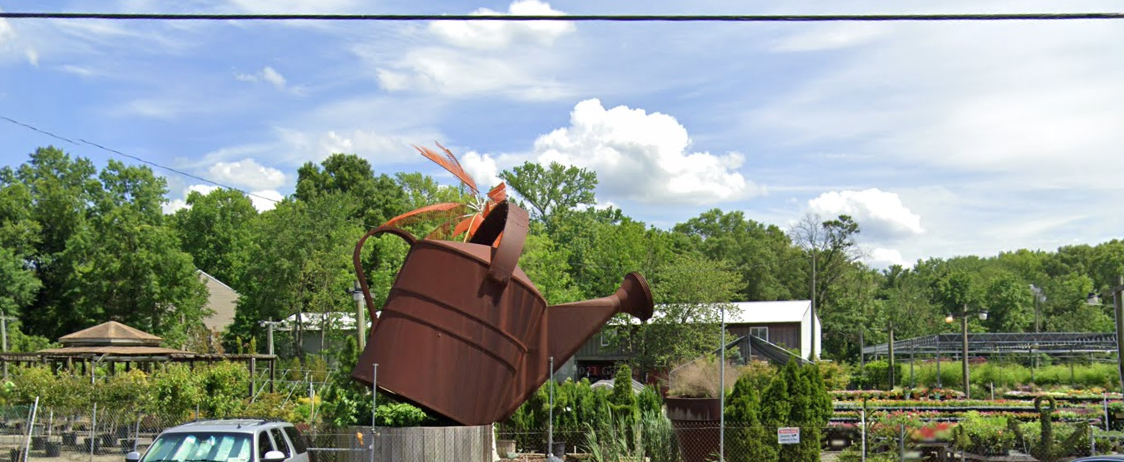 Image courtesy Google Maps
Anyone can take a stunning selfie at a historic site or overlooking the Potomac. But what if you want a selfie with a pair of upside-down feet? Or a huge watering can? Or with a statue of a man feeding pigs? Or at a building that everyone talks about? That kind of quirk takes some time to hunt down. So we made a list for you! Now you can Instagram weird and unusual perspectives of what a trip to the National Capital Area can be! 

Random Quirk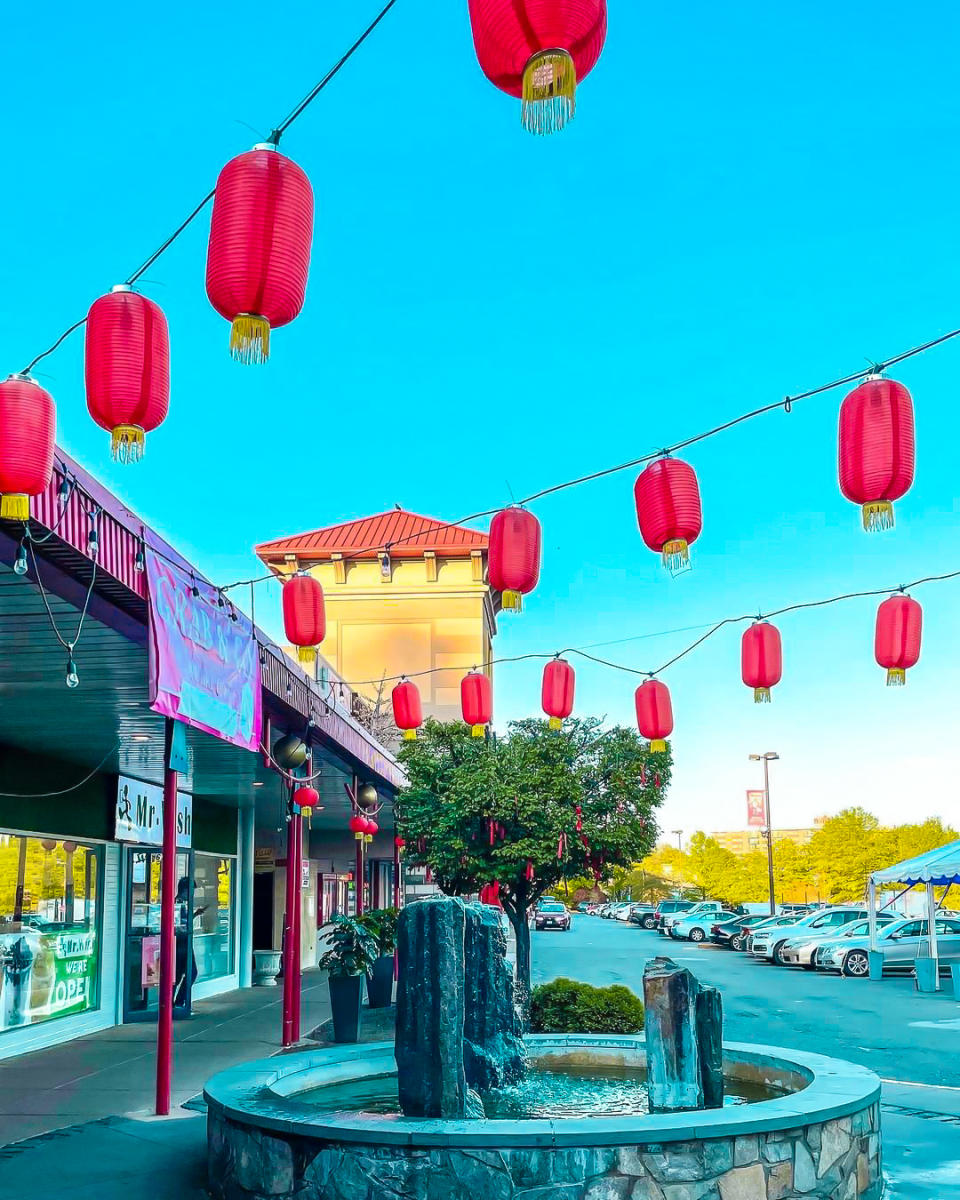 Image courtesy Instagram user @cityscapesgram
If you have read down this far, you must be hungry. So a trip to Eden Center in Falls Church is in order. Once you pass through the ornamental gateway arch, you will enter another world filled with Vietnamese delights, from incredible restaurants (my favorite is Huong Viet), shops, groceries and services, all tailored for the Vietnamese community. It's like a Chinatown with Pho.


Believe it or not, this quirky list was honed down from a much larger one. That's how much eccentricity you'll find in the county if you're willing to look. We suggest picking out a long weekend and spending it exploring weird sites alone. We promise we won't tell a soul about your graffiti-laced, Ghostbusting, poultice room fun in Fairfax County!
If you think we missed a must-see spot, share the updates in the comments below or join the conversation on social media using #FXVA and @VisitFairfax.