In 1964, a grand experiment broke ground right here in Fairfax County. Fresh off his family's sale of Carnegie Hall, Robert E. Simon bought a massive tract of land just north of Fairfax. His intent was to build a town that would revolutionize existing concepts of land use in suburban America. Using his initials, he named the town after himself—Reston.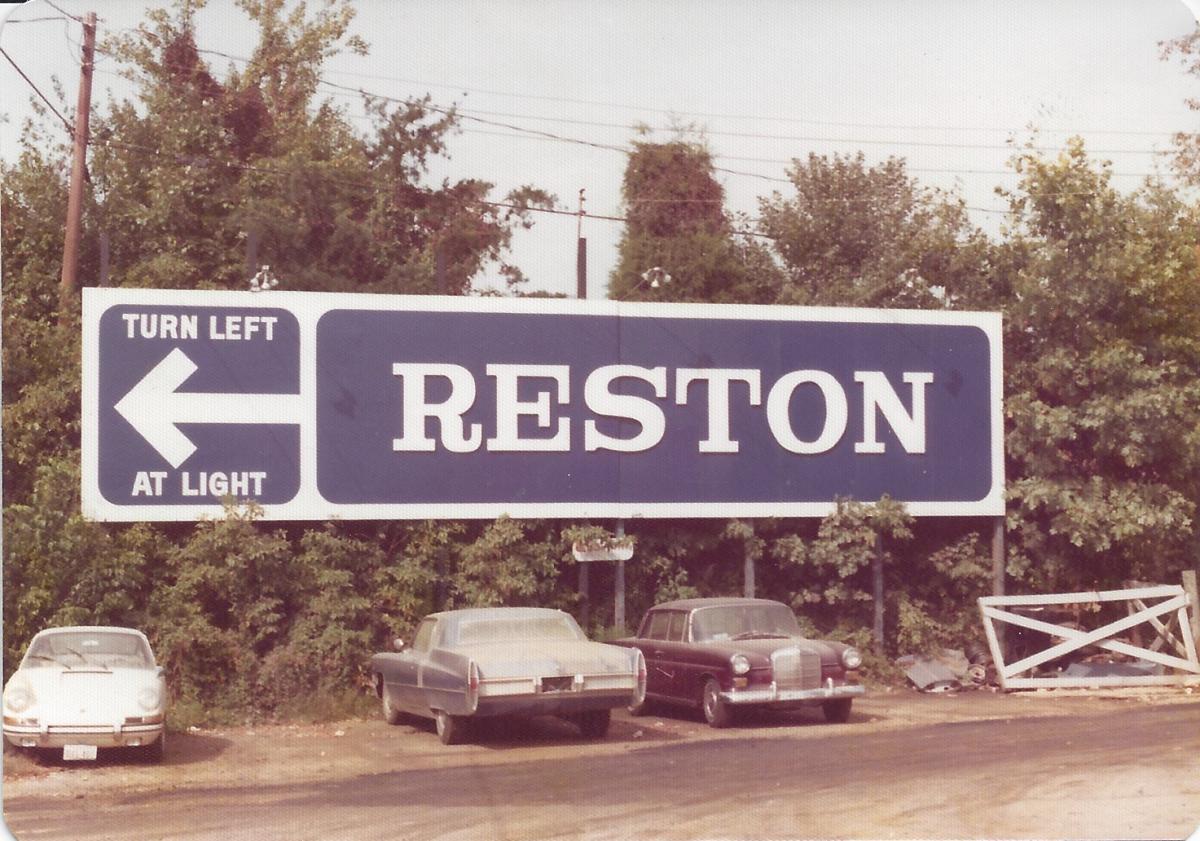 Image courtesy Reston Museum

While planned communities are the norm in the 2020s, Reston, VA was among the first in the 1960s. It was a model that could either make or break the concept of a community where you could live, work, and play in harmony with nature, with common gathering spots, meandering pathways, shopping, dining—everything—right there for everyone to enjoy. Robert Simon's seven founding principles included:
The town should provide a variety of leisure opportunities, including a wide range of cultural and recreational facilities as well as an environment for privacy;
Residents would be able to remain in the community throughout their lives, with a range of housing meeting a variety of needs and incomes;
The focal point of all planning would be on the importance and dignity of the individual and would take precedence for large-scale concepts;
Reston residents would be able to live and work in the same community;
Commercial, cultural, and recreational facilities would be available to residents immediately, not years later;
Beauty, both structural and natural, is a necessity and should be fostered; and
Reston should be a financial success.

Over the years, Reston has gone from hippie to hip, being ranked the Best Place to Live in Virginia by Money magazine in 2018 – and just this year, the Best Place to Live if You Work From Home. With countless parks and paths, lakes, golf courses, destination shopping and dining, not to mention close proximity to Washington Dulles airport and commuter routes into DC, by every measure, Reston is a success. Read on for ideas of what to see and do when you visit.

Things to Do in Reston, VA
Quick read:
Visit the Reston Museum

Explore the Reston Metro Station area

Shop and discover tons of restaurants in Reston Town Center

View art throughout the community

Get outside and discover trails, parks, golf and more
This is just the start of what you can find in this thriving community. Read on to see what's waiting for you and explore all the things to do in Reston VA this weekend.

1. Start with some history.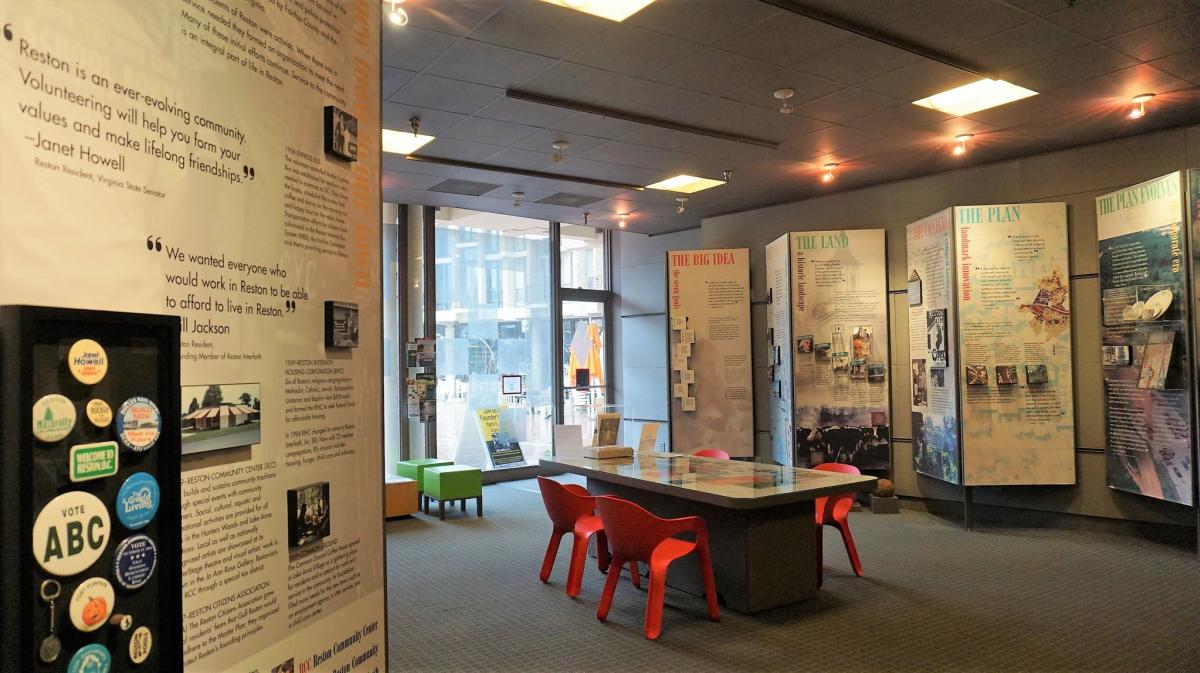 Image courtesy Reston Museum
The importance of Reston in shaping the development of the nation's communities from the 1960s until now cannot be underestimated. Start your tour at the Reston Museum, located in historic Lake Anne Plaza.

2. Move on to what's new.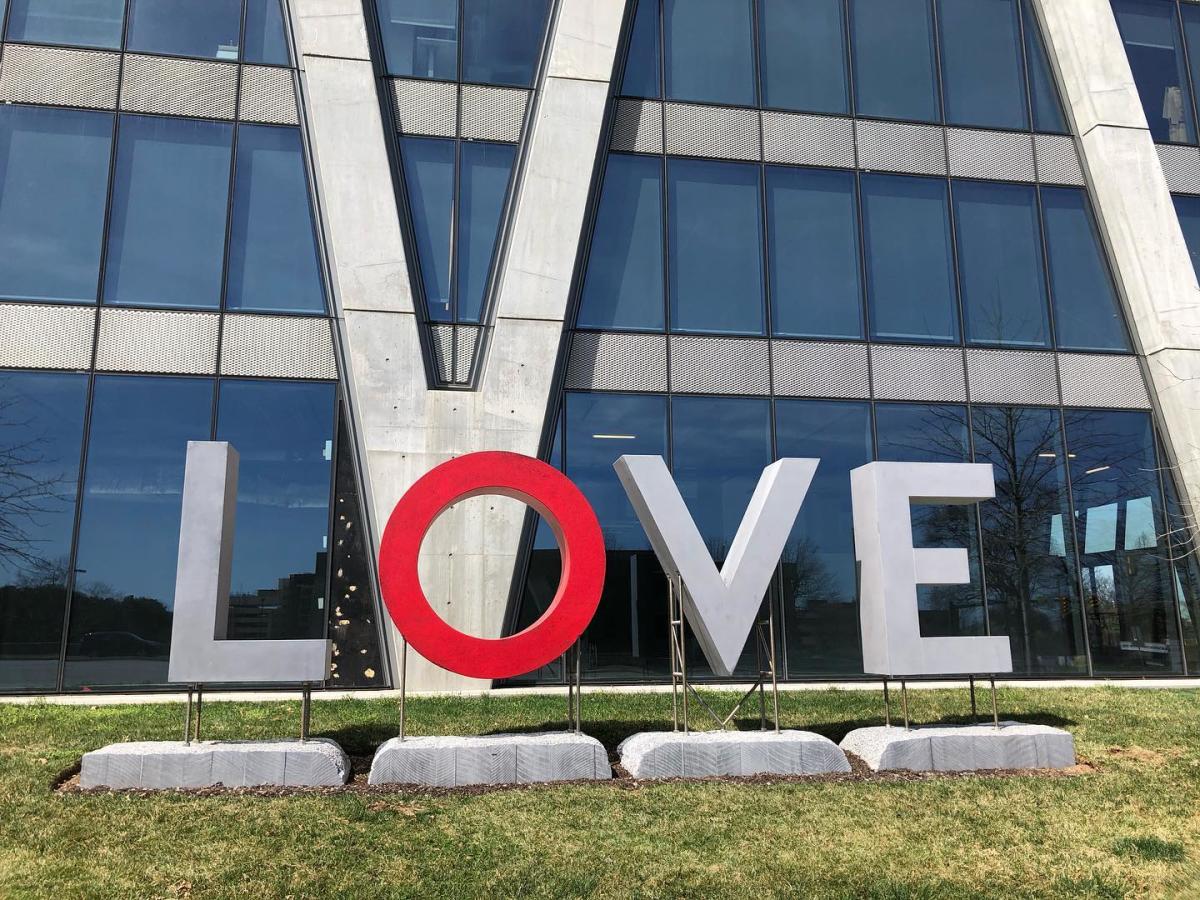 Image courtesy Instagram user @ph.in.va
The area around the "new" Reston Metro station is up and coming, and the station itself is pretty wow. There's a massive digital display with a virtual shark tank that also plays movies for the community. And there's a new LOVE sign to see there, too. In the nearby RTC West shopping center, you'll find inventive cocktails and Polynesian/Thai fusion at Tiki Thai and refined finds for foodies at Cooper's Hawk Winery & Restaurant.

3. Get your shopping on.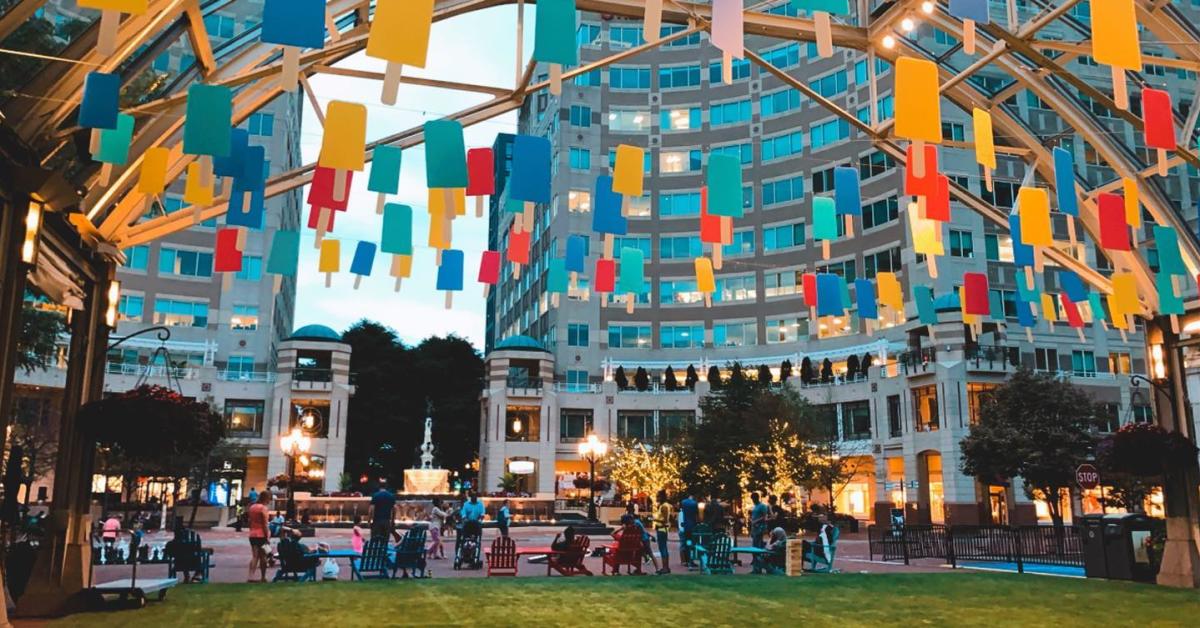 Image courtesy Instagram user @fatoom.jd
Reston boasts one of the best outdoor shopping areas in the region, as well as one of the most historic. At Reston Town Center, you'll find dozens of shops, like Anthropologie and Sephora, plus local boutiques and a quaint bookshop. Reston Town Center also has an ice-skating rink, cinema, and great events throughout the year. At Lake Anne Plaza, you'll see how outdoor shopping in a visionary community used to be and still is—local shops, a brewery, mom-and-pop eateries, a farmer's market, impeccably kept landscaping, and a scenic lake to gather around. Check out Reston's Used Book Shop and Kalypso's Tavern for scenic outdoor dining while you are there.

Restaurants in Reston Town Center
Reston Town Center is home to dozens of restaurants including local favorites like Jackson's and Passionfish, outdoor dining options, and several big new names in the culinary world. If you are looking for more places to eat in Reston, here are some highly-rated restaurants in Reston, VA we recommend:
Ted's Bulletin
Barcelona Wine Bar & Restaurant
North Italia
True Food Kitchen
bartaco
Mon Ami Gabi
Find a full list of dining options at the Town Center here.

4. Discover the soul of the community.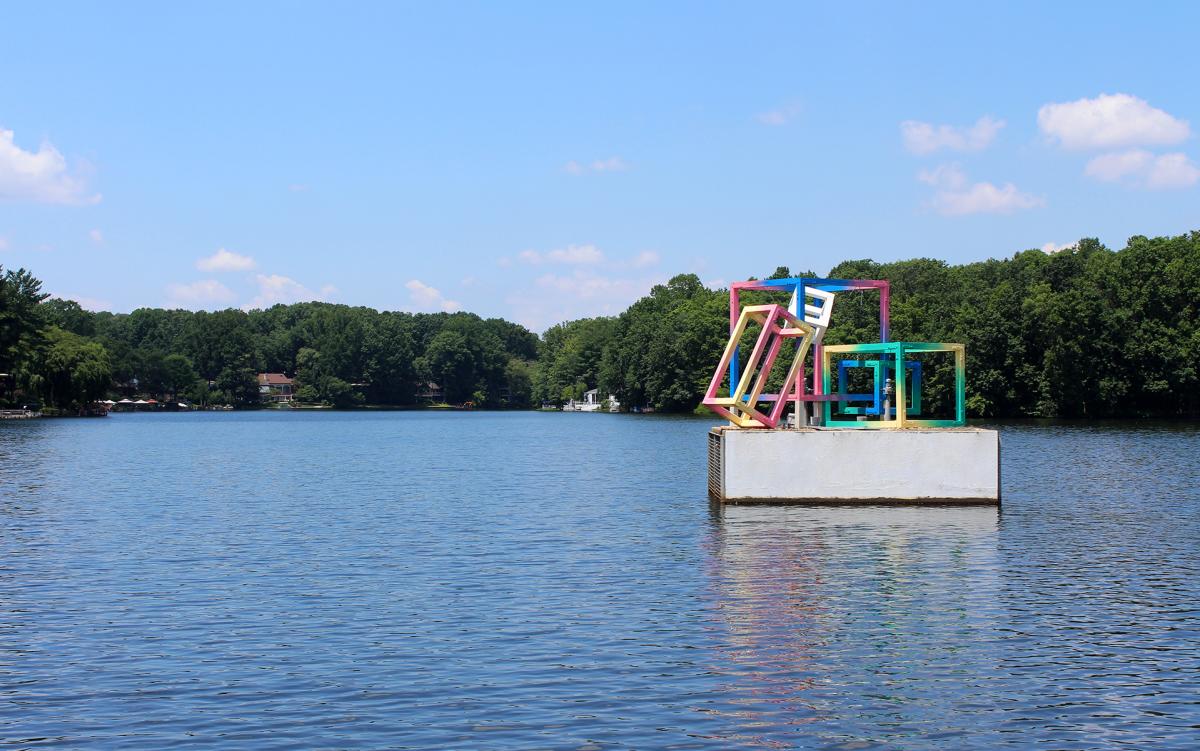 Image courtesy Public Art Reston
To be fair, Reston has two souls—art and the outdoors. They fuel each other, with the outdoors inspiring art and art inspiring the outdoors in public art displays you'll see throughout the community. Then there are the galleries. The Tephra Institute of Contemporary Art at Reston Town Center promotes innovative contemporary art, reflecting the Reston spirit. The Reston Art Gallery boasts Lake Anne Plaza as its inspirational home for the artists who create and exhibit in the space there. At the Reston Community Center, you'll find classes and arts performances featuring music, dance, and drama.

5. Explore the community's other soul.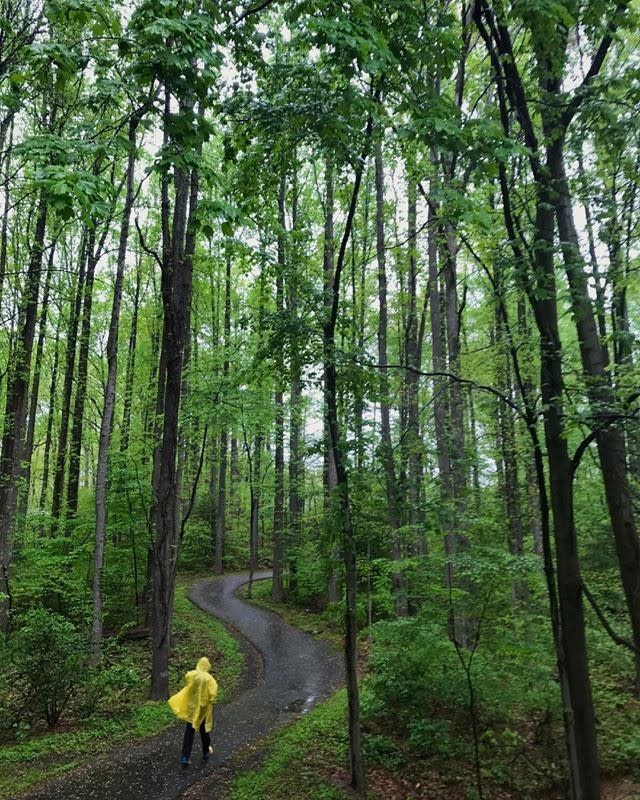 Image courtesy Instagram user @skandigirl
Art is Reston's nature and Reston's nature is truly art. From miles upon miles of interconnecting trails through old-growth woods to the Washington & Old Dominion (W&OD) trail and Cross County Trail that both run through the town, Reston is built for cycling, hiking, jogging, birdwatching, and more. The Reston National Golf Course hosts those who prefer to walk the links. Lake Fairfax Park is great for campers and families with its seasonal water park. Three other lakes, Lake Anne, Lake Audubon, and Lake Thoreau offer scenic respite. And Roers Zoofari, right on Reston's edge, transports the whole family to a world of friendly creatures.

6. Finish off with a taste of Reston.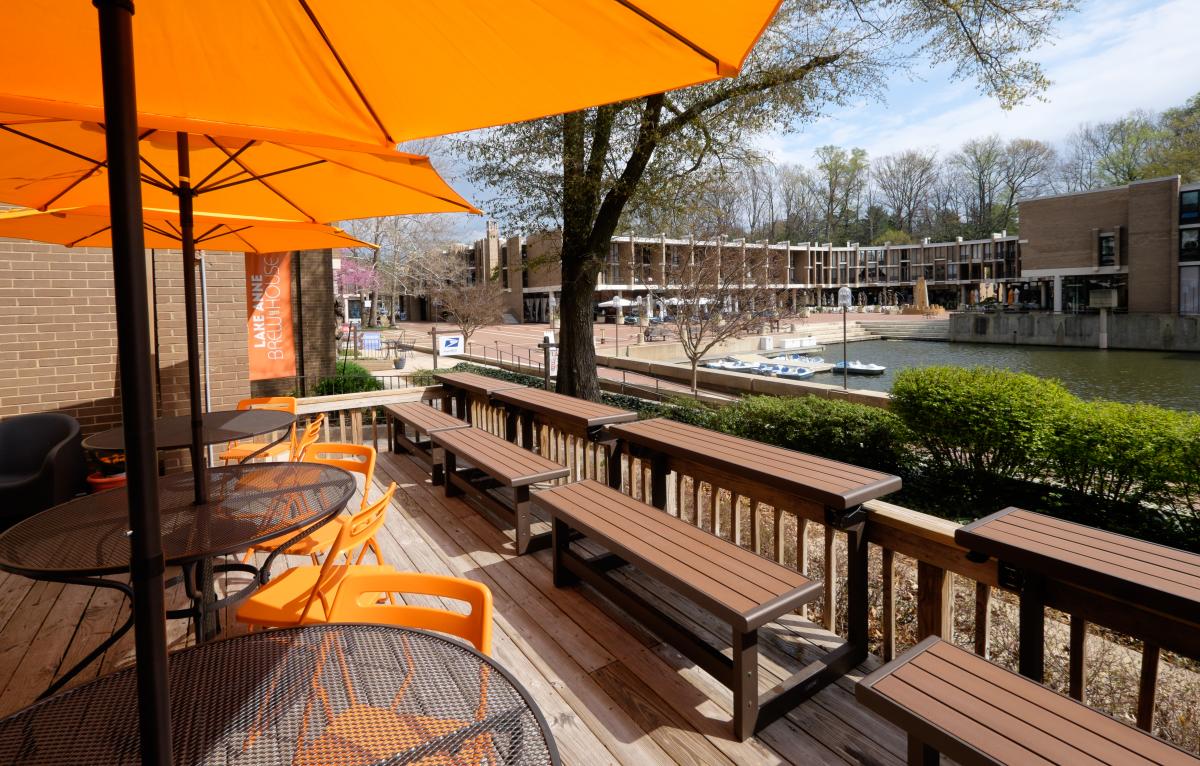 Image courtesy Lake Anne Brew House
Along with great restaurants in Reston, two small-scale breweries call Reston home and both are great places to drink in the local culture. At Lake Anne Brew House, you'll be in the heart of Reston's historic center, enjoying its "Live, Work, Play" sensibility with a full view of its largest lake. And Bike Lane Brewing is right on the W&OD Trail near the Reston Metro to give weary travelers needed refreshment after their commutes.
 
7. Attend a Reston Event
For foodies, be sure to keep tabs on upcoming announcements related to the town's annual Taste of Reston festival, one of the largest and most popular food festivals in the DC metro area. Other Reston events include the annual Reston Multicultural Festival, the Tephra Fine Arts Festival, and the Reston Holidays are Here signature parade and holiday tree-lighting. 

8. The Ascent of A New Town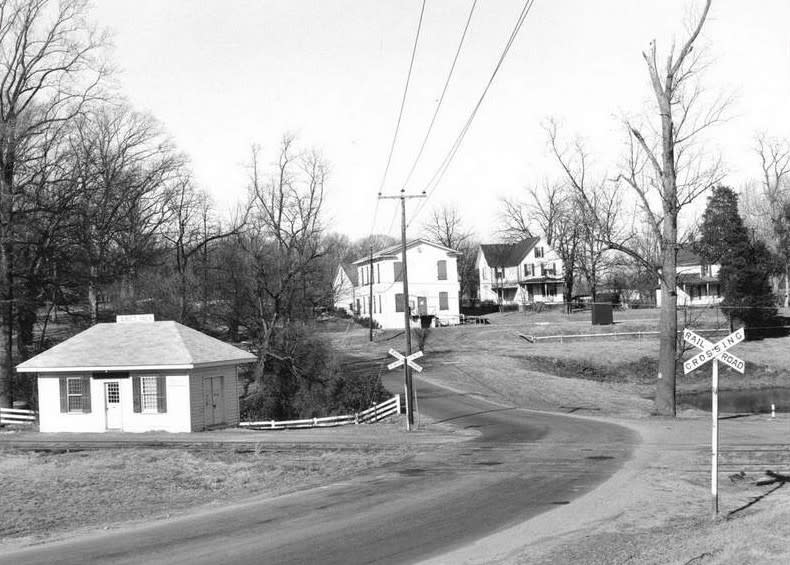 Image courtesy Reston Museum - part of the original "Town of Wiehle," circa 1960s
​The first time I visited Reston, I was a tween. It was the early-70s and Reston was remote and incomplete. I remember my mom borrowed a friend's Lovebug to drive me out there and we broke down on a hill. Back then, Reston was in the middle of nothing and it took a little while before another car came along to help. Fast forward to my mid-20s, and Reston was a legit town, surrounded by all sorts of development. It became that place I went to hang out with my college friend who lived on Lake Audubon. In my 30s, Reston was gathering steam as a nightlife destination, and I would maraud through Reston Town Center and the community's lakeside bars. In my 40s, Reston was all business (and the occasional business lunch) for me as I did work for some of the corporations based there.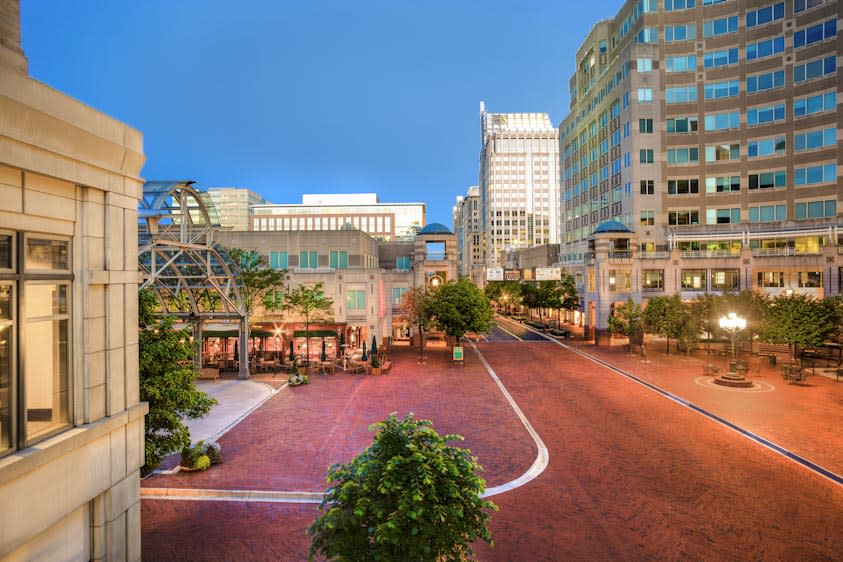 Now, in my 50s, it's all of that. As Reston has matured, so have I. We have grown together. In fact, Fairfax County and Reston have grown together. As I look over Robert Simon's founding principles, I see that all of them have been achieved. Reston is true to its vision. And I no longer need a friend or a meeting as an excuse to visit there. An art installation in Reston Town Center or an outing to Lake Fairfax is excuse enough. It's a nice place to visit. Which means Reston is definitely going according to plan.
When visiting, make sure to plan on staying in Reston for a while. There is far too much to see and experience in a short amount of time. A weekend will be a good taste though, so pack your bags and head on over to this emerging destination. Reston, VA hotels include properties like the Hyatt Regency Reston, the Sheraton Reston, the Westin Reston Heights, and extended stay properties like Homewood Suites and Extended Stay America.

For other neighborhood tours, check out this scenic drive through Great Falls, or a road trip for the senses in Vienna. You can also take a tour along historic Route 1 in southern Fairfax County. What's your favorite neighborhood to explore in Fairfax County? Or your favorite memory from Reston? Tell us in the comments below, or join the conversation on social media using #FXVA and @VisitFairfax.