My little girl is 12 years old now. Like her mother, she is curious, loves the outdoors and likes to watch people. Unlike most tweens, however, my mere existence doesn't mortify her. Instead, she loves being seen with me, is very polite to strangers and will even do public displays of affection. My little girl is a dog named Mystic. And we do pretty much everything together - from waterside walkies, car rides, vacations, boat rides and occasional 7-11 runs.
More than 50% of pet owners travel with their pets each year. In fact, traveling with doggos is so important to pet owners that 37% of parents have actually skipped vacation to stay at home with their pets. I am one of them. So if you are like me, it's imperative to know you're visiting a place that is no-hassle when it comes to your pets.
With dog parks aplenty, great pet adventures and lots of new things to sniff, Fairfax County is one of those pet-friendly destinations. (Information here is based on your pet being leashed, well-behaved and safe for others to be around.)
Stay in luxury together.

Image courtesy Westin Hotels
 
With more than 60 pet-friendly hotels, not to mention great camping sites, Fairfax County welcomes your doggos in style. Here are a few of our fanciest recommendations from around the county:
Explore nature together.
Image courtesy @rosie.the.cavy
 
It's no surprise that Fairfax County's parks are all pet friendly. With so much green space to explore, I asked Mystic for her recommendations…from a dog's point of view. Here is what she said:
Dine in style together.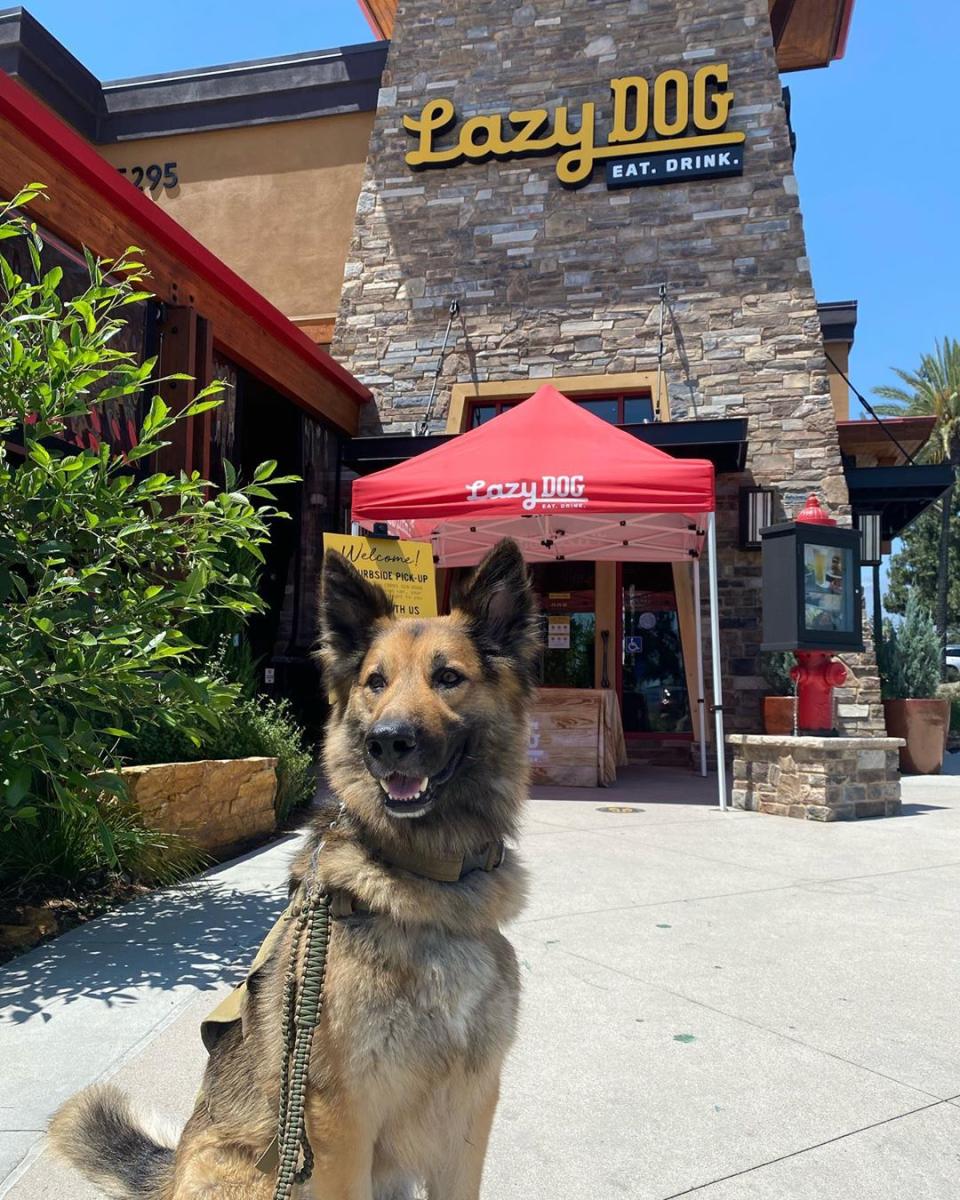 Image courtesy @saviorthegsd_andfriends
 
Your dog won't admit it, but they really like showing off their parents to other dogs. They like other dogs to see you are walking them, playing with them and even dining with them. A benefit of recent times, there is more patio dining than ever in Fairfax County and many patios allow leashed pets. We have a great article on this topic. Here are some highlights:
Grab a drink together.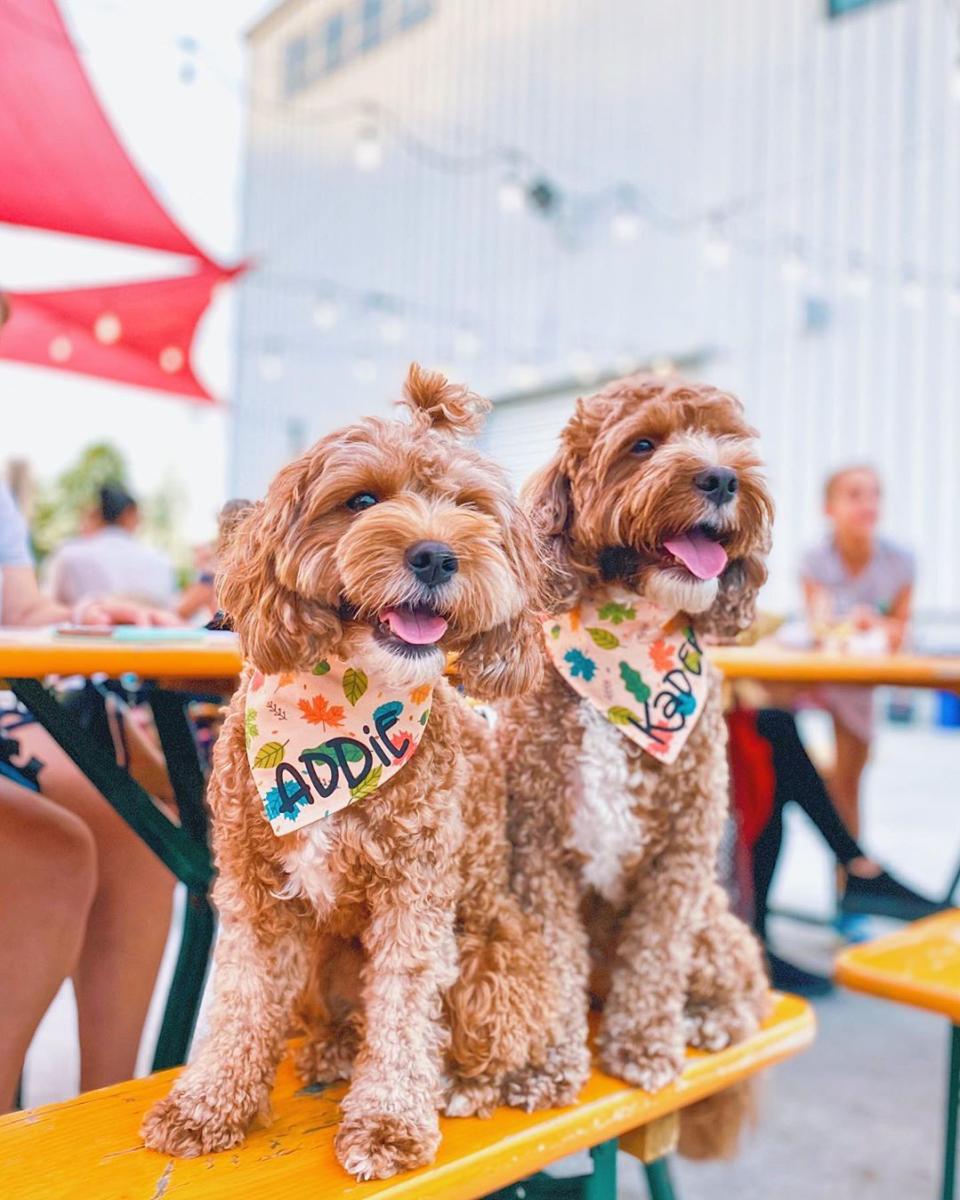 Image courtesy @with.love.kaden.and.adalynn
 
Outside of our parks, our breweries and wineries are some of the most pet-friendly places in Fairfax County. Many breweries have restaurants, so pets are limited to outside areas. But almost all have outdoor areas that are dog friendly. Some, like Ono Brewing, have regular dog patrons like the beloved Hippo. Others, like Fair Winds, will allow dogs inside the taphouse for all-weather fun. Call before you go to ensure patios are open and ready for your pet. And pets must be leashed, safe and well behaved. Here are some great choices to start with:
Go on an adventure together.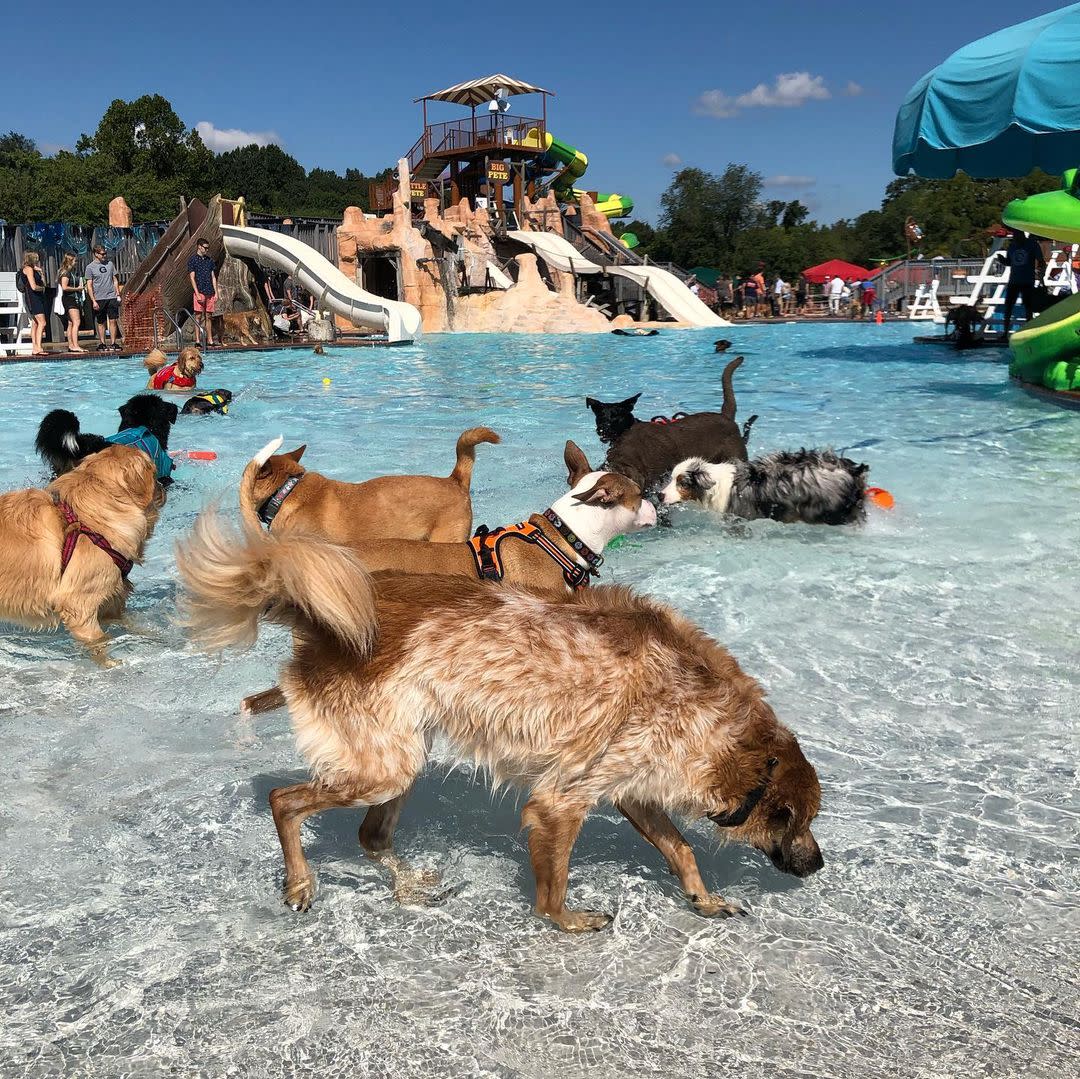 Image courtesy @elliev_pup
 
Of course, one of the thrills of traveling together is being able to share new things. Here are some of the surprising things you can do in Fairfax County with your pets:
The Perch. Have you ever taken your dog to a park 11 stories in the sky? If not, now you can. There is a dog park, Biergarten, mini golf and more soaring above the streets of Tysons.  
George Washington's Mount Vernon. While your pup can't go inside the estate or museum, they can wander the grounds, watch the blacksmith at work, cruise by the farm animals and dip their toes in the Potomac River. Did you know George Washington was a huge dog lover?
Woodlawn Historic Site. You can't tour the two historic homes on this site with your pet, but you can avail yourself of its 126 acres of green fields, stunning views and solitude.
Reston Art Walk. Throughout Reston and Reston Town Center, you'll find more than 50 outdoor works of art. Take your pup to the Town Center to see art, people watch and enjoy a meal or head to Lake Anne Plaza for more art and a beer at Lake Anne Brew House.
Patriot Pawsabilities. Missing your cat? This cat lounge in Fairfax offers cat yoga and other cat events, not to mention serving as a place for students and veterans to destress around adoptable cats.
Pet events. Each September, the Water Mine Family Swimmin' Hole waterpark hosts Dog Daze, a dogs-only swim event! Call the park for this year's date. Other waterparks occasionally open to dogs, too, towards the end of the season. In Reston, you'll find Dog Paddle events as summer nears its end. Reston Town Center also puts on a Dogfest each September. And Spring brings the Super Pet Expo to Chantilly.
General events. Fall is festival season and many of those festivals happen outdoors. Plus the county hosts outdoor music events most seasons. Do double-check with the venue before you go to be sure you're not disappointed.
Spend some time apart.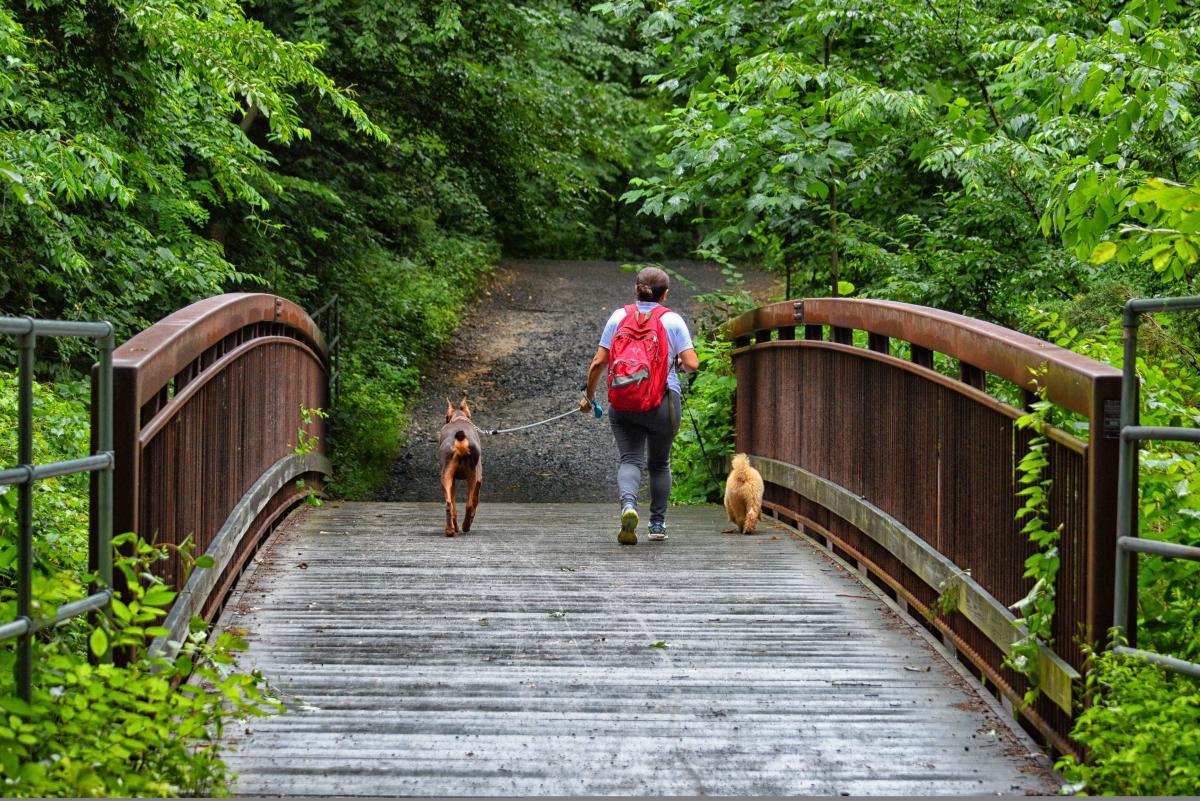 Eventually, you're going to want to go someplace dogs can't go. For that, there are petsitters like those at Rover. Dog walkers like Becky's Pet Care and Fetch! And daycare places like Affectionate Pet Care or Playful Pack where they are used to caring for out-of-town guests.
Traveling with pets is a great adventure! They are always game for whatever I want to do. It just wouldn't be the same without them. So take Mystic's advice: "Put on the leash, lady, and take me on an adventure!" Have fun exploring Mystic's stomping grounds in Fairfax County!
What other pet friendly adventures have you encountered in #FXVA? Share with us in the comments below or join the convo on social using @VisitFairfax.