We live in a big, beautiful world. Supporting and protecting that world through environmentally conscious choices and sustainable practices keeps it spinning.
In addition to the acres of green space and hundreds of parks in the area, many attractions, eco-friendly restaurants, hotels, and sustainable small businesses in Fairfax County have taken the initiative to lead the way in sustainable practices that help preserve and grow ecotourism in Northern Virginia.
By supporting these local green and eco-friendly businesses, you can feel good about supporting the world around you. These are just a few of the many sites to consider when you plan a sustainable vacation to Virginia this year.
SUSTAINABLE RESTAURANTS & CAFES IN FAIRFAX COUNTY & DC AREA
River-Sea Chocolates
📍 Chantilly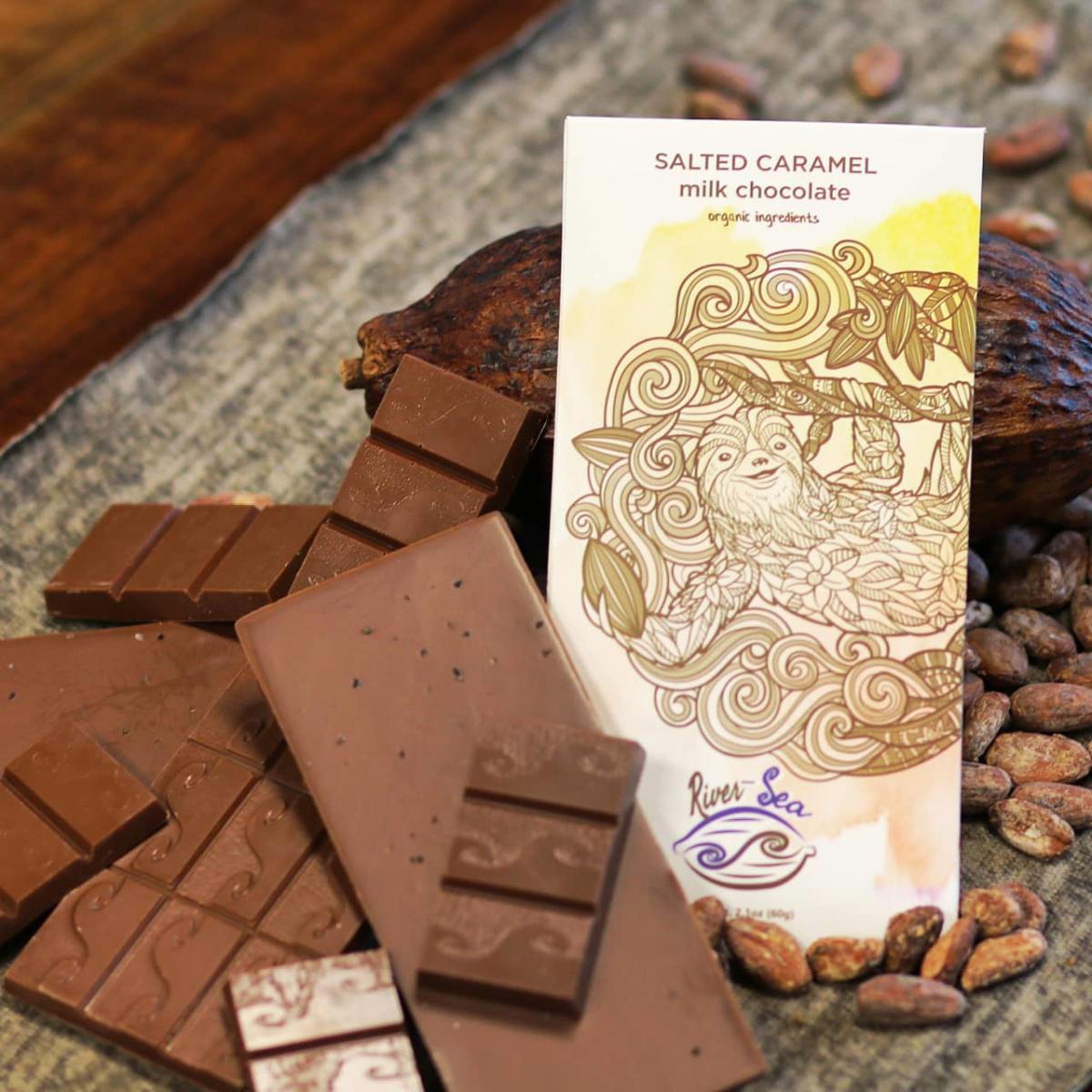 Image courtesy River-Sea Chocolates/Facebook
While most of the world's chocolate comes from big chocolate processing facilities with mixed cacao beans, Fairfax County's only chocolate factory partners with small-scale growers who use sustainable farming methods to source single-origin beans from places like Brazil, Nicaragua, Tanzania, India, and Vietnam. This approach, along with the factory's commitment to pollution-free trade (in 2019, they welcomed a shipment of cacao using a cargo vessel driven only by wind - the first Sail Cargo shipment allowed in the U.S. in over 100 years! And they did it again in 2022!), ensure that each chocolate bar created and purchased is unique in both flavor and sustainability.

Cervantes Coffee Roasters
📍 Springfield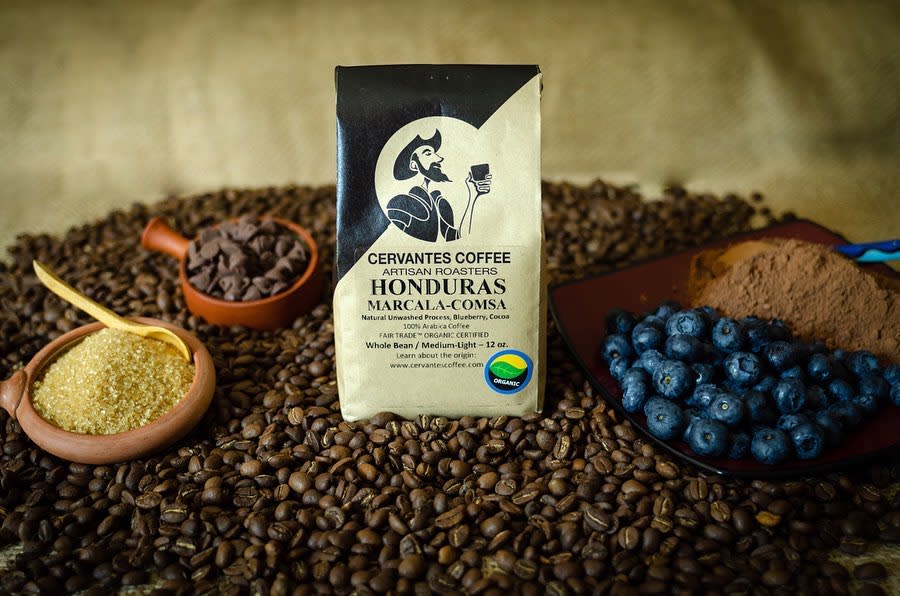 Image courtesy Cervantes Coffee Roasters/Facebook
Marialy Justiniano spent much of her life working with small-scale farmers in her native Bolivia, so when she opened Cervantes Coffee in Springfield, she knew the importance of maintaining those connections. Cervantes is proud to serve single-origin coffee, which allows them to communicate directly with the farmers, encourage improved growing techniques, and promote environmental sustainability. By drinking single origin, you gain a deeper appreciation for where your coffee came from. Today, Cervantes also offers classes, tours, and other educational resources to learn about the process, in addition to serving up delicious blends from all over the world.
More coffee:
Even more sustainable coffee practices are found at Vienna's Caffe Amouri, which was named the Virginia Green Restaurant of the Year in 2015, and implements practices such as compostable cups and lids; direct trade practices; and recycling/reuse of coffee grounds and burlap sacks.
And at Aslin Coffee, which recently debuted its flagship coffee roasting space in Herndon, sustainability is built into the core beliefs. Aiming to be stewards of the earth and its people, the new company strives for a full circle of sustainability through compostable material, carbon neutrality, and contributions towards reforestation.
 
Blend 111
📍 Vienna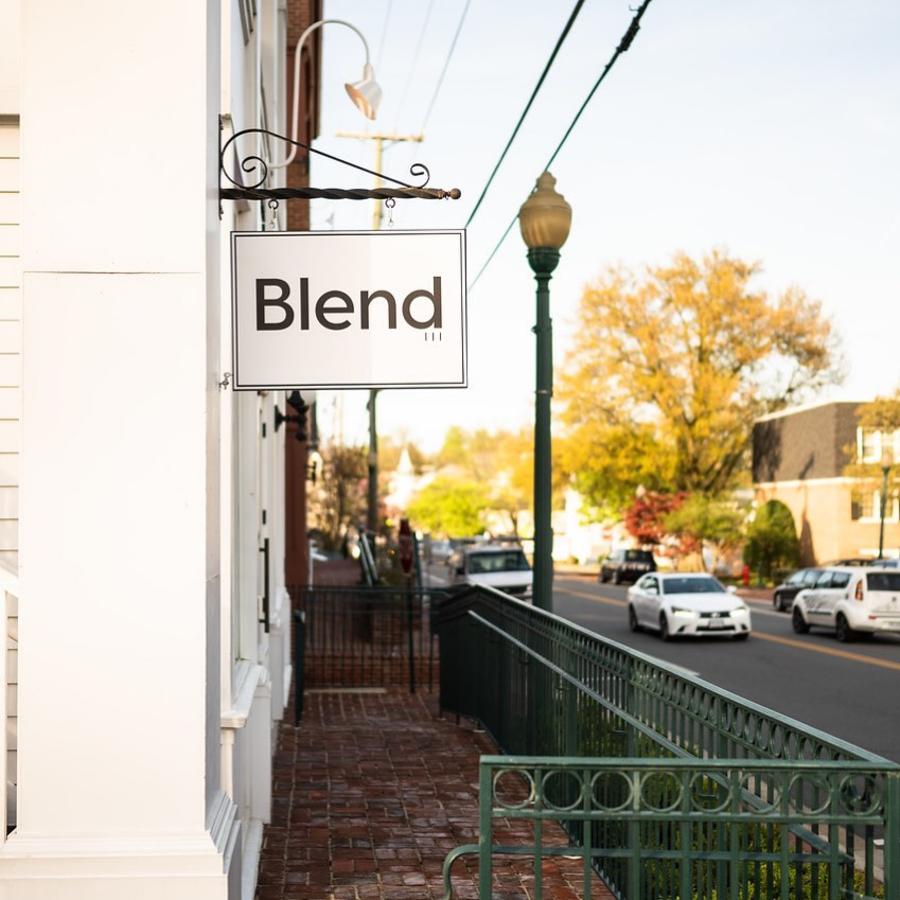 Image courtesy Blend 111/Facebook
Owner Michael Biddick opened his critically lauded restaurant in 2019 on the picturesque Church Street in Vienna with key sustainability-focused principles in mind. The restaurant has direct relationships with the farmers, fisheries, and producers that they partner with and support their principles through concrete actions including running a minimal-waste kitchen and investing in a commercial composting program. In a conversation with Blend 111 partner Compost Crew, Biddick stated that in just two years of composting, the restaurant had diverted nearly 9,000 pounds of waste that otherwise would have ended up in landfills. Read more about their sustainability practices here.
 
Founding Farmers
📍 Tysons & Reston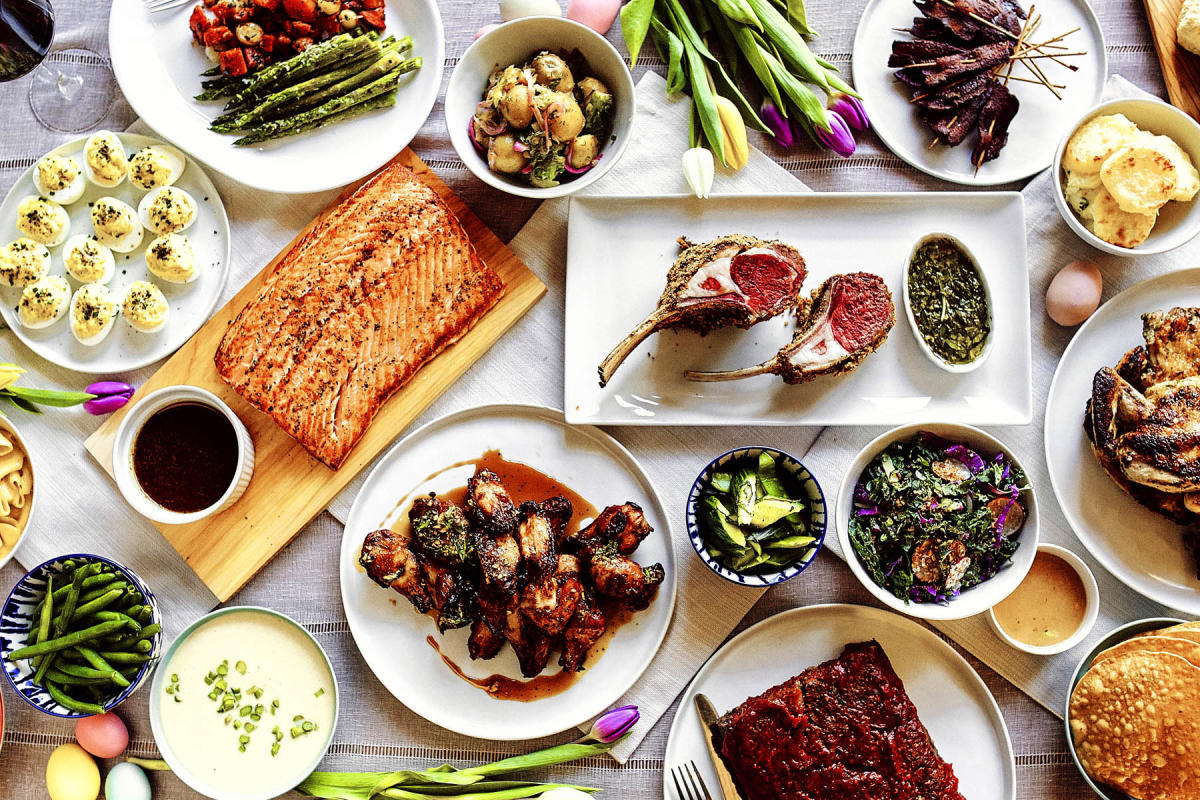 Image courtesy Founding Farmers/Facebook
Founding Farmers is beloved in Northern Virginia for serving up classic farm-inspired dishes infused with the culinary traditions of Virginia, fruits, and vegetables straight from local farms, and making an effort to consistently highlight Virginia-brewed beer on tap. What you might not know is that Founding Farmers is majority-owned by 47,000+ American family farmers and that sustainability is interwoven into everything they do. In fact, Huffington Post named them one of the 10 Most Sustainable Restaurants in America in 2016. Each restaurant is LEED-certified (Reston's location is even Gold-level) and all are 3 Star Certified Green Restaurants through the Green Restaurant Association. From working with suppliers to reduce packaging to diverting 90 percent of waste via composting and recycling programs to choosing efficient HVAC and lighting systems, Founding Farmers continually looks for new ways to reduce its carbon footprint.

GreenFare Organic Café
📍 Herndon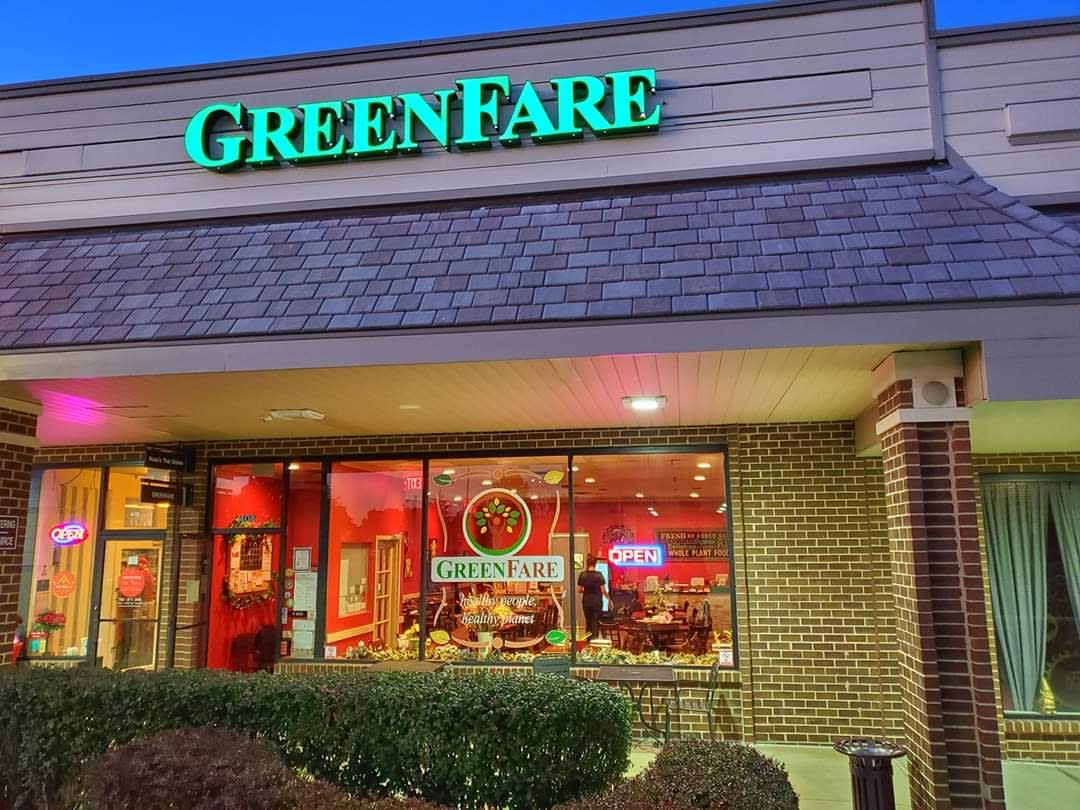 Image courtesy GreenFare Organic Cafe/Facebook
One of only six USDA Organic-certified restaurants in the United States, GreenFare is an innovative vegan and vegetarian restaurant/learning center that serves organic, whole-plant food. In addition to its commitment to health-forward menus, the restaurant composts all food waste and recycles an estimated 40 pounds of material every day. GreenFare additionally offers meal plans, programs, and events throughout the year.

härth restaurant at Hilton McLean Tysons Corner
📍 Tysons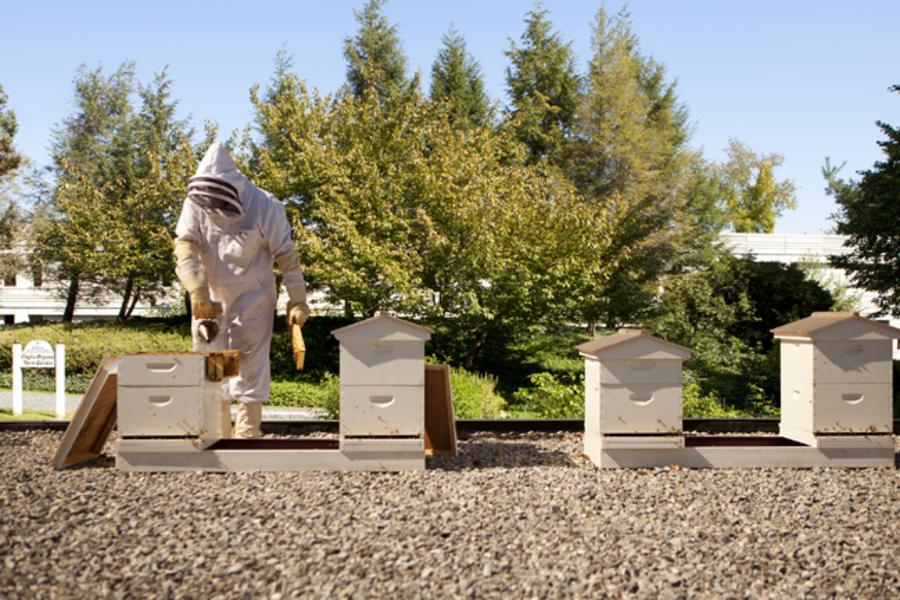 Image provided by Hilton Worldwide
Hilton McLean Tysons Corner is a shining example of a Fairfax County hotel that utilizes fresh, home-grown products in its efforts to curb carbon emissions. The chef's on-premises organic garden features a variety of fresh produce (including ten of the world's hottest peppers!), several beehives on the roof produce over 200 pounds of honey per year, and the hotel has instituted usage or biodegradable products, reduction of single-use plastics, and vast partnerships with local vendors. Globally, Hilton Worldwide has committed to cutting its environmental footprint in half by the year 2030.
GREEN SITES & ATTRACTIONS
Arcadia Center for Sustainable Food & Agriculture
📍 Mount Vernon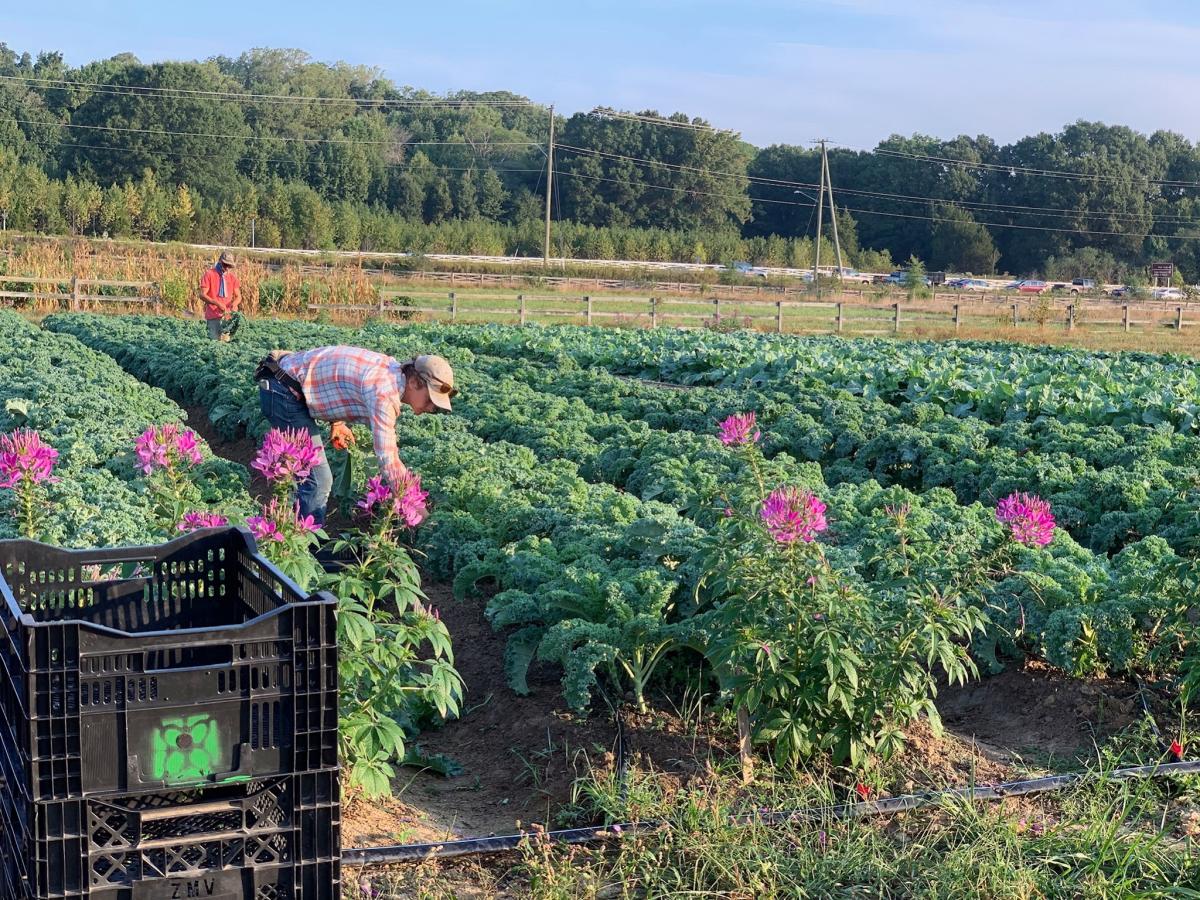 Image courtesy Arcadia Center for Sustainable Food & Agriculture/Facebook
Not only is Arcadia a working farm that is open to the public, but it is also an educational non-profit organization that is dedicated to creating a more equitable and sustainable local food system in the National Capital Region. Located on the grounds of Woodlawn + Pope-Leighey House, Arcadia has three unique programs: Education and Community Engagement, where aspiring farmers learn how to grow food using environmentally conscious methods and students learn about healthy eating and growing practices; Environmental Stewardship, where the food is grown using only sustainable growing practices such as cover cropping, composting, no synthetic sprays and more; and Food Access, which provides affordable food to low-income, low-food access communities through Arcadia's Mobile Market bus. You can also keep an eye out for volunteer opportunities through their website.

National Museum of the U.S. Army
📍 Fort Belvoir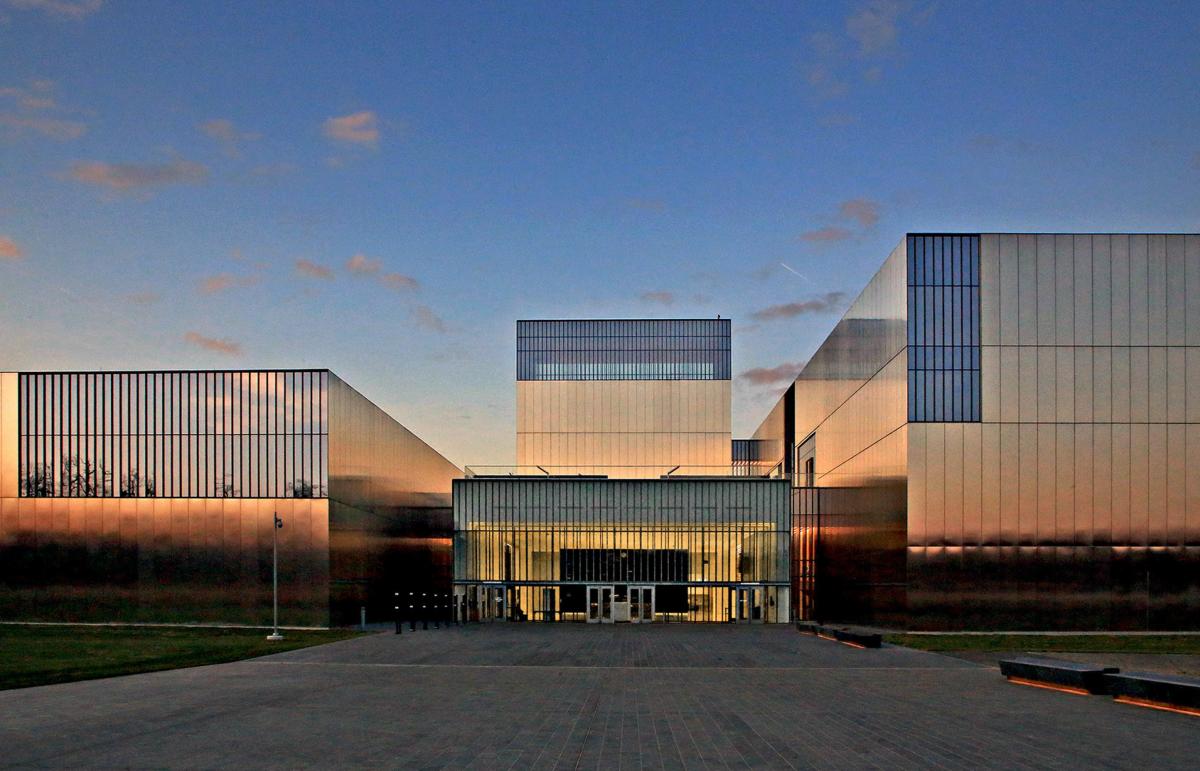 Image provided by National Museum of the United States Army
The new National Museum of the United States Army is a LEED Silver-certified Museum that tells the story of America's oldest – and largest – military service. In creating the museum's sleek design, much emphasis was put on reducing the overall carbon footprint for the high-performance building. Through a number of elements including high-efficiency lighting and green roofs and gardens, the building was designed to achieve reductions in energy costs and water use.

Wolf Trap
📍 Vienna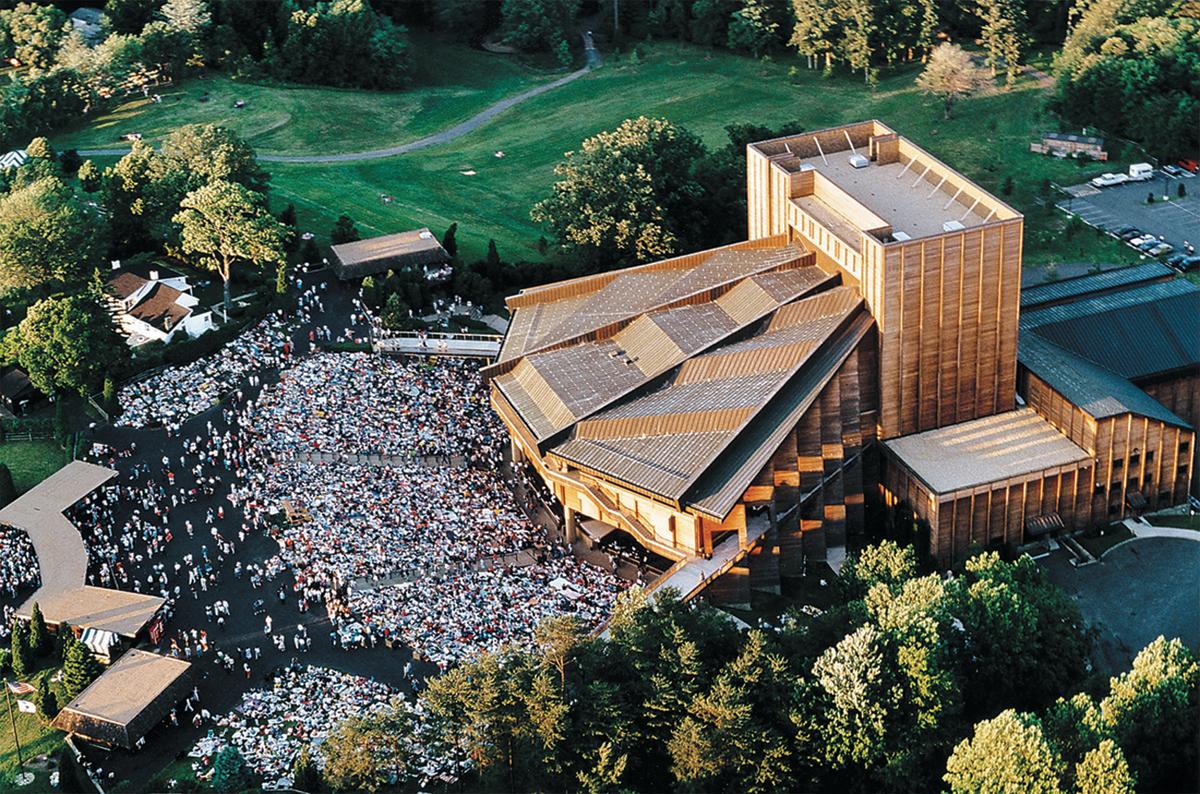 Image provided by Wolf Trap Foundation
Nature, art, and innovation intersect at Wolf Trap, the country's only National Park dedicated to the performing arts – but maintaining an environmentally green footprint has always been top of mind here, too. The Go Green with Wolf Trap initiative highlights the energy and waste-saving ways that the venue commits to sustainable practices, the planting of trees around the property and maintaining vegetable gardens for growing its own food for on-site events, and the installation of electric vehicle charging stations at both the Filene Center and The Barns. Additionally, the Center for Education at Wolf Trap is a LEED-certified building.
RETAIL: ZERO WASTE & ECO-FRIENDLY STORES
Virginia Mercantile
📍 Clifton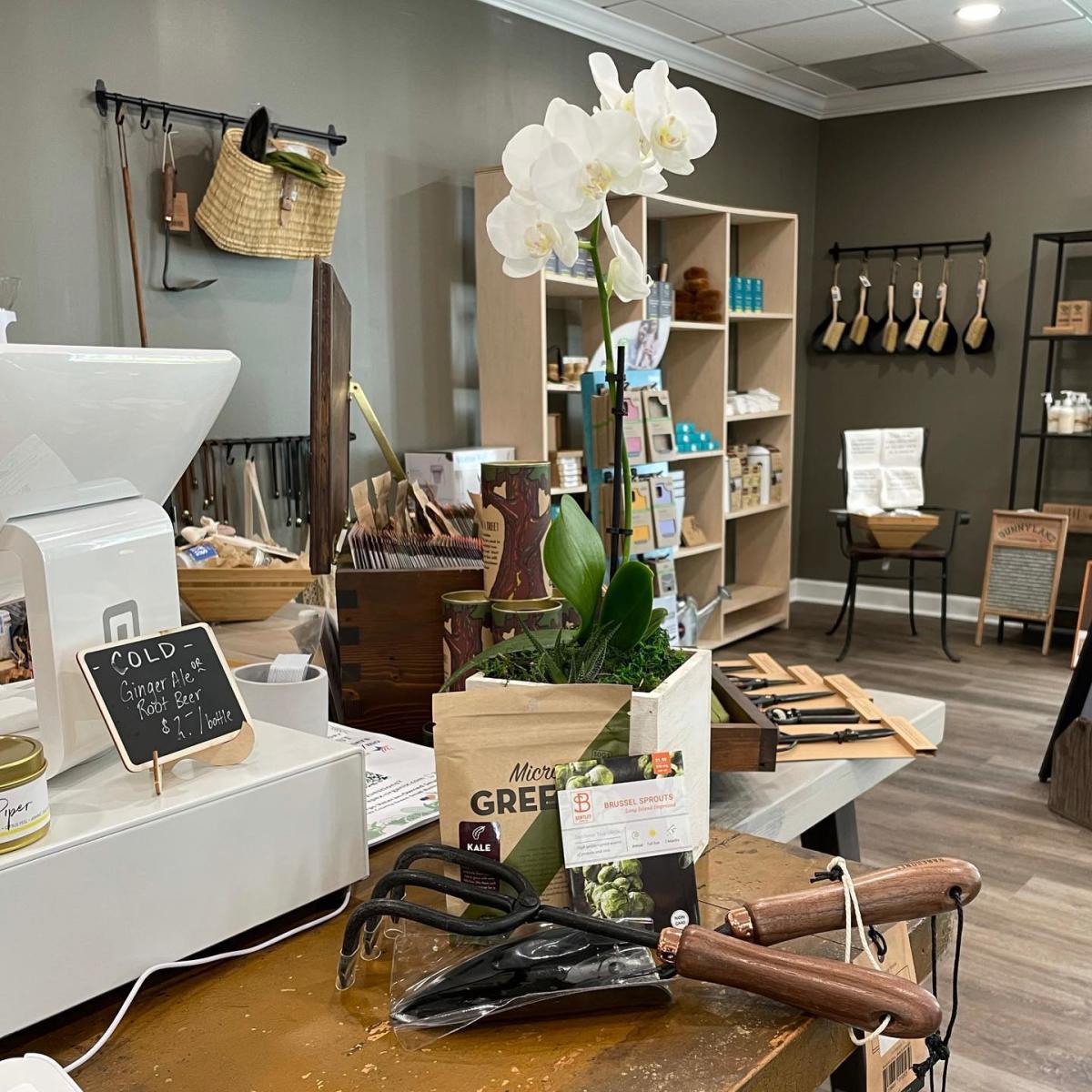 Image courtesy Virginia Mercantile/Facebook
This family-owned retail shop nestled in downtown Clifton opened in the spring of 2021 after growing weary of the waste generated by constant online ordering and packaging. Curating a generous collection of quality, locally sourced goods that stand the test of time, from travel accessories like biodegradable sunglasses and collapsible water bottles to home items including natural bamboo cheese boards and wool dryer balls, Virginia Mercantile is a chic general store that also offers local delivery and in-store pickup for those who would rather browse online.

Trace: The Zero Waste Store
📍 Vienna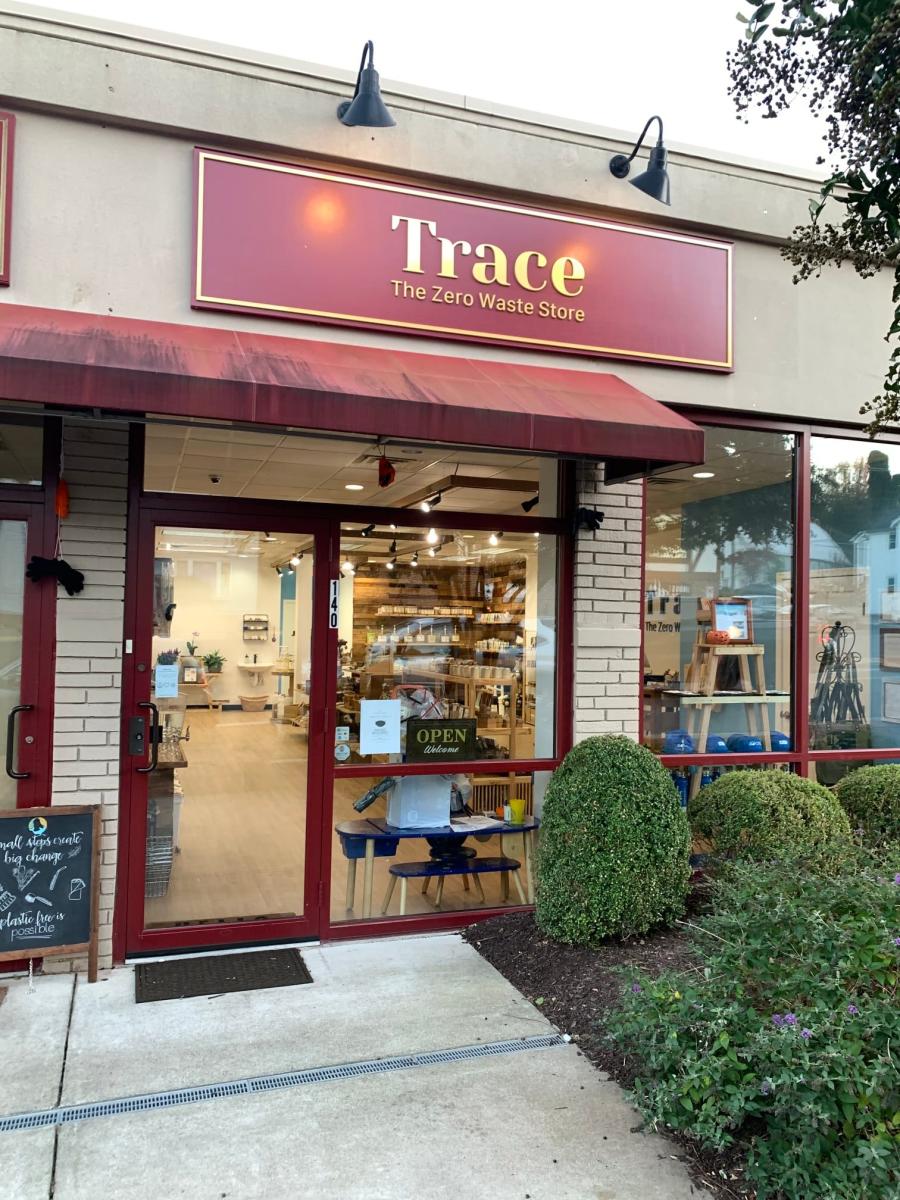 Image courtesy Trace: The Zero Waste Store/Facebook
Local resident Mala Persaud found an opportunity to share her journey to zero-waste with the community she loves so much with the opening of Trace: The Zero Waste Store on Church Street in Vienna. The store has a "refill" concept – customers bring their own containers to fill up soaps, detergents, household cleaner, and even food items like spices, rice, flour, and nuts. Other items for sale are personally curated by Persaud to ensure they are reusable materials, including bamboo cutlery, towels, can covers, and more. If you're looking to reduce the use of plastic in your life, a trip to Trace may just be in your future!
These are just some of the many local green companies working to keep sustainable and eco-friendly practices afloat in Fairfax County. Let us know some of the others that you know and love in the comments below. Maybe you have some eco-friendly cafe ideas of your own, we want to hear about that too! Share the love on social media using #FXVA and @VisitFairfax. Let's work together to keep Fairfax green and clean!
WHAT IS SUSTAINABLE TRAVEL?
Sustainable tourism encourages travelers and the tourism industry to vacation while supporting environmentally friendly initiatives such as combating climate change, minimizing plastic consumption, and helping the economic development of communities affected by overtourism.
 
OTHER WAYS YOU CAN TRAVEL GREEN
While visiting these eco-friendly restaurants and sustainable small businesses, make sure you are practicing these other sustainable travel best practices.
Stay in eco-friendly accommodations. We have a complete list of Virginia Green hotels here!

Use public transportation. The Metrorail is a great option.

Eat local. Find food that is sourced locally and supports small businesses.

Limit plastic use. Bring reusable containers and bags for water, leftovers, souvenirs and anything else that might create waste.

Respect the environment and community. This is their home. Make sure you are Be respectful to traditions, customs and any other cultural nuances in any place you visit.
For additional resources on sustainability in Fairfax County and Virginia, keep tabs with Clean Fairfax, Virginia Green, and Fairfax County's Green Business Initiative.