Ready to break the internet? Try finding an aesthetic Instagram location! Picture-perfect natural landscapes, mural art, furry friends, and artifacts make Fairfax County the perfect place to "WOW" all your Insta followers! There are plenty of scenic views in Northern Virginia. Go on a snapping rampage, as you snag the best photo ops at the 10 most Instagrammable places here in #FXVA. 📸 Make it a date night, have a photoshoot or just admire the beautify of Fairfax County.
LOVE Sign at the Workhouse Arts Center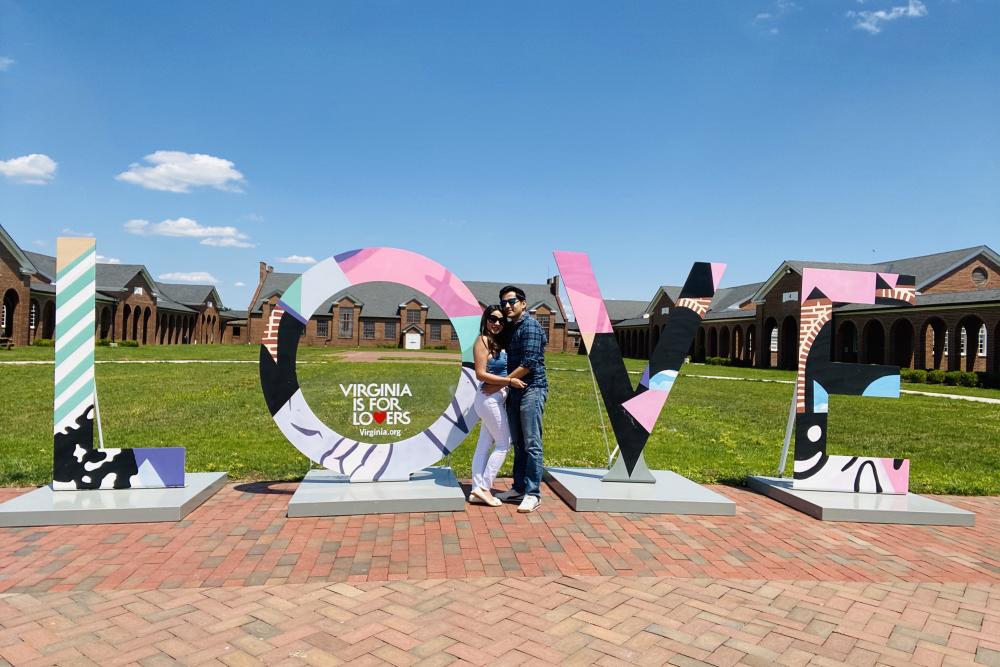 IG users @fabiola.lorenaa & @chicoboli16
How could anyone resist the coveted "Virginia is for Lovers" photo op? In fact, there's a community dedicated to road-tripping Virginia to snap photos in front of the different LOVE signs peppered across the state! This Fairfax County installation stands proudly at the Workhouse Arts Center. Hot tip: Be sure to stop by the art exhibits to view original works by local artists and visit the new Lucy Burns Museum to learn about the site's incredible ties to the women's suffrage movement.

"The Old Caboose" in Vienna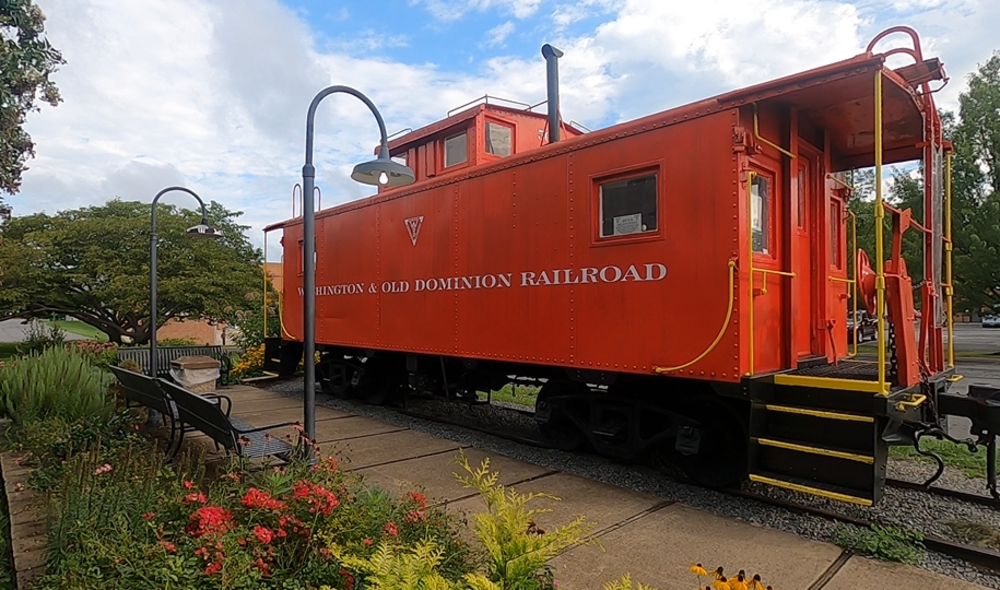 The Vienna Caboose, also known as "The Old Caboose" by locals, is an unmistakable landmark that adds to the small-town charm of the Town of Vienna. Nestled next to a Children's Discovery Garden on Church Street, the caboose was acquired and restored to when it was operating as a part of the Washington & Old Dominion (W&OD) Railroad. Fun Fact: Vienna is the site of the first time in history that a railroad was used tactically in warfare in the U.S. Check out more about the Town of Vienna our Feel Good Friday video segment!

Frank Lloyd Wright's Pope-Leighey House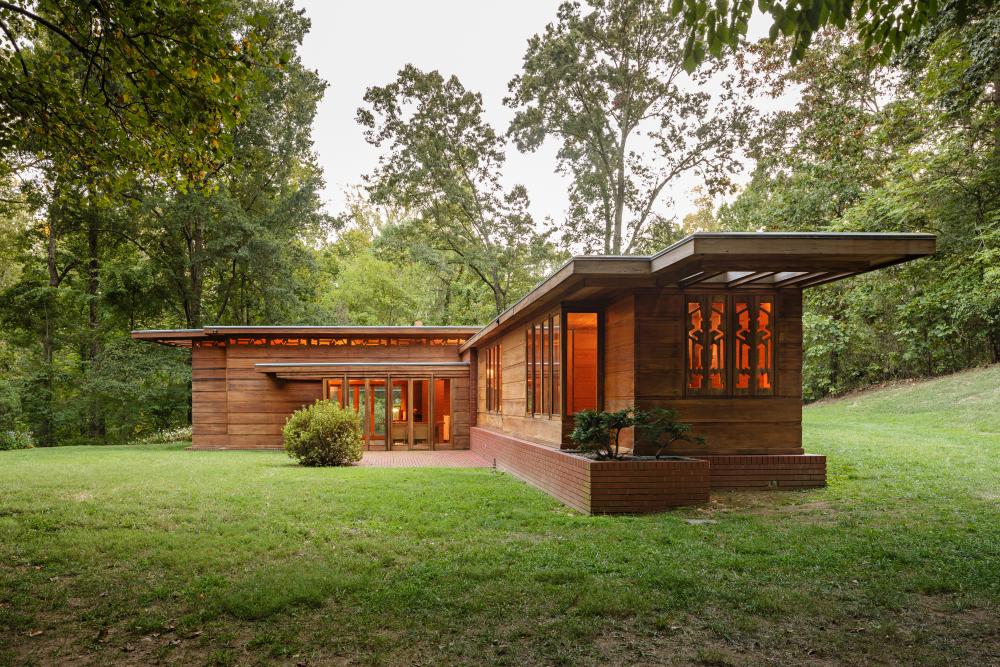 American architect Frank Lloyd Wright is hailed for his innovation in architectural design, and Pope-Leighey House is no exception. The Usonian-style house is stunning, yet modest, at only 1200 square feet. The architectural element of compression and release, the cantilevered roofs, and the windows that open to the outside create an immediate interaction with the surrounding landscape, making the space look larger than it actually is and showing the true cleverness of mid-century design. Bonus: the site shares property with Woodlawn, a historic estate with an intriguing past.

Huntley Meadows Park at Sunset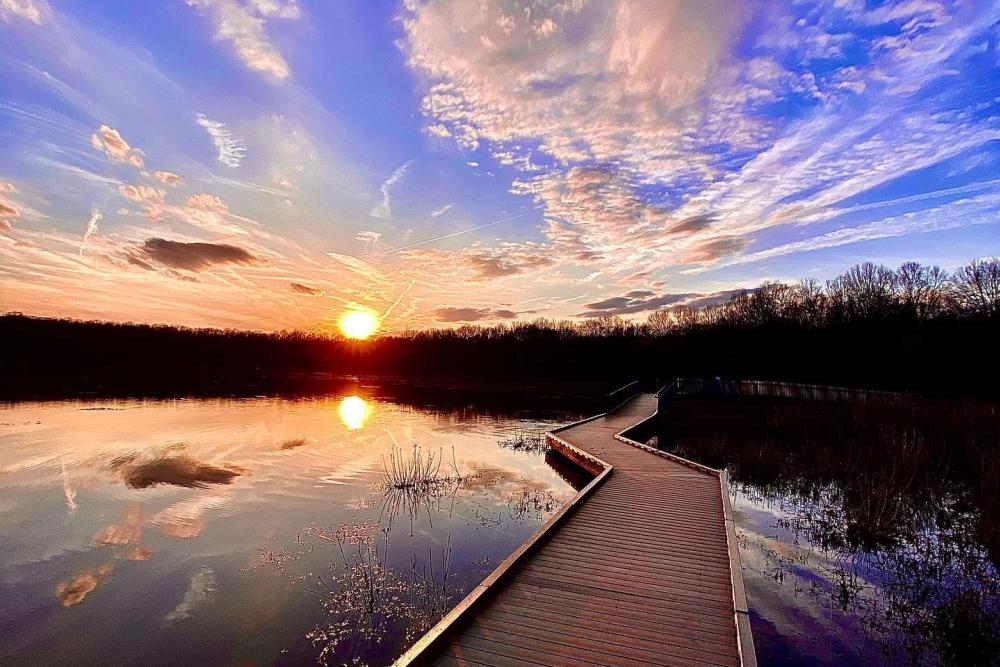 Photo courtesy IG user @est__73
We're suckers for a good Fairfax County sunset, and Huntley Meadows Park has some of the most breathtaking skies in the county. The boardwalk is known for offering great views of wildlife including birds, snakes, muskrats, and other wildlife. However, it's a little-known fact that the nature preserve's mirror-like waters reflect the sun's descent in the most beautiful way. Take a sneak peek at more on Huntley Meadows here.

The Mural at the Winery at Bull Run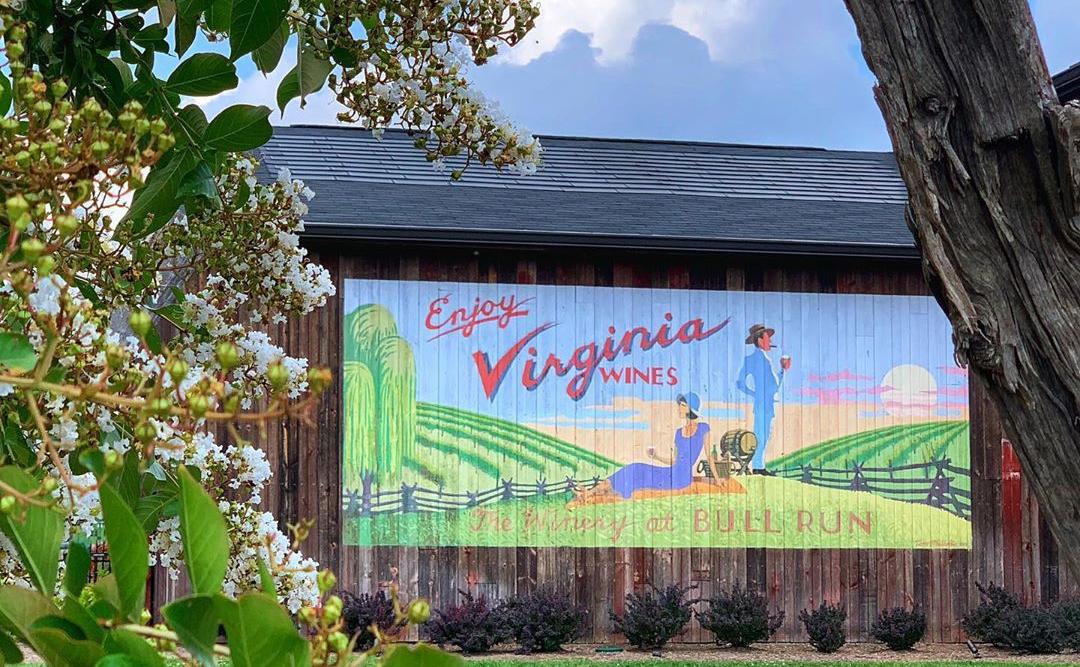 Winery outings are always an Instagrammable stop, but The Winery at Bull Run gets bonus points for its colorful vineyard mural. Indulge in the "Gateway to Virginia Wine Country" at this 21-acre property adjacent to 5,000 countryside acres of the historic Manassas National Battlefield Park. Take in vista views of 19th-century farmland, snap your photos in front of the mural, and enjoy award-winning Virginia wine! 

Great Falls Park
Always making the list of favorites for both locals and visitors, Great Falls Park offers stunning views of the mighty Potomac River as it runs deep throughout Mather Gorge. Head to one of the overlooks for the most Instagrammable, picture-perfect views!  

Space Shuttle Discovery at the Steven F. Udvar-Hazy Center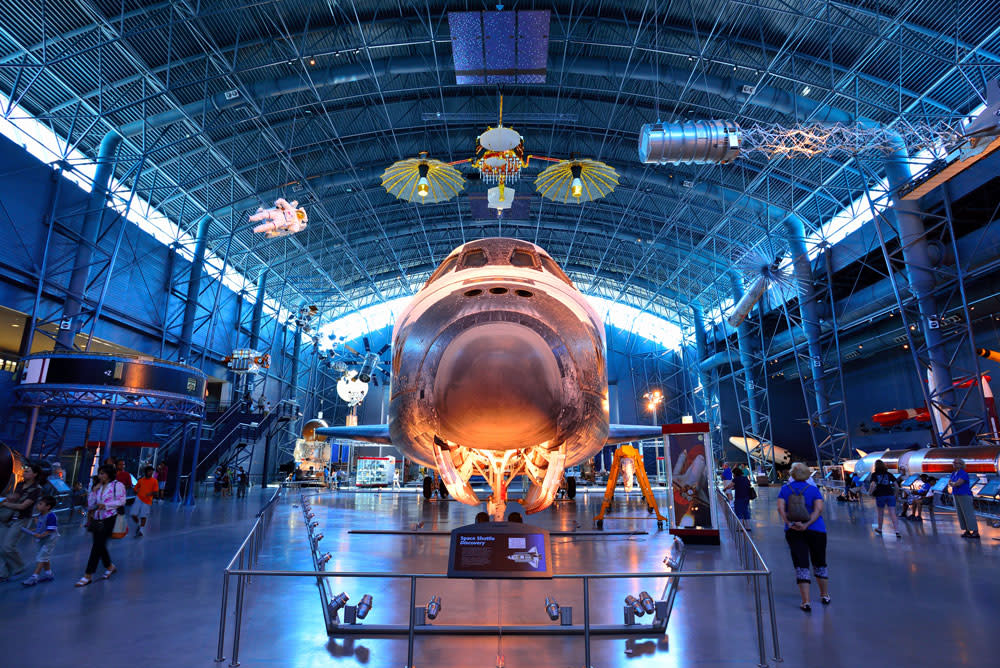 Take your Insta-feed out of this world with a coveted photo op in front of the Space Shuttle Discovery, which flew the most missions in its more than 26-year career with NASA. Now in its permanent home at the National Air and Space Museum Steven F. Udvar-Hazy Center, visitors can snap a photo and marvel at thousands of space artifacts at the museum. 

George Washington's Mount Vernon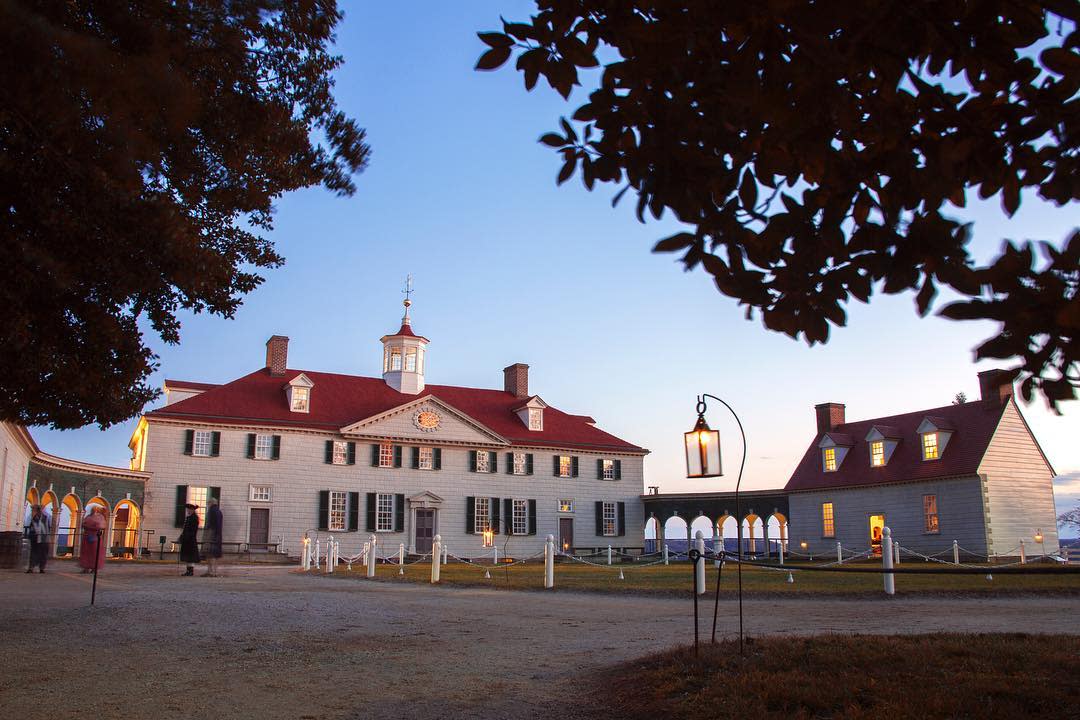 George Washington's Mount Vernon is known for being the estate of our country's first Commander in Chief, allowing its visitors to walk in our founding father's footsteps and reconnect with America's history. But, aside from the history lessons, Mount Vernon is a beautifully landscaped and quite Instagrammable day trip as well. Pose with the statues and the larger-than-life scenic mansion, or head down to the Wharf for some waterfront selfies. Be sure to snap at sunrise for the best view! 

Mosaic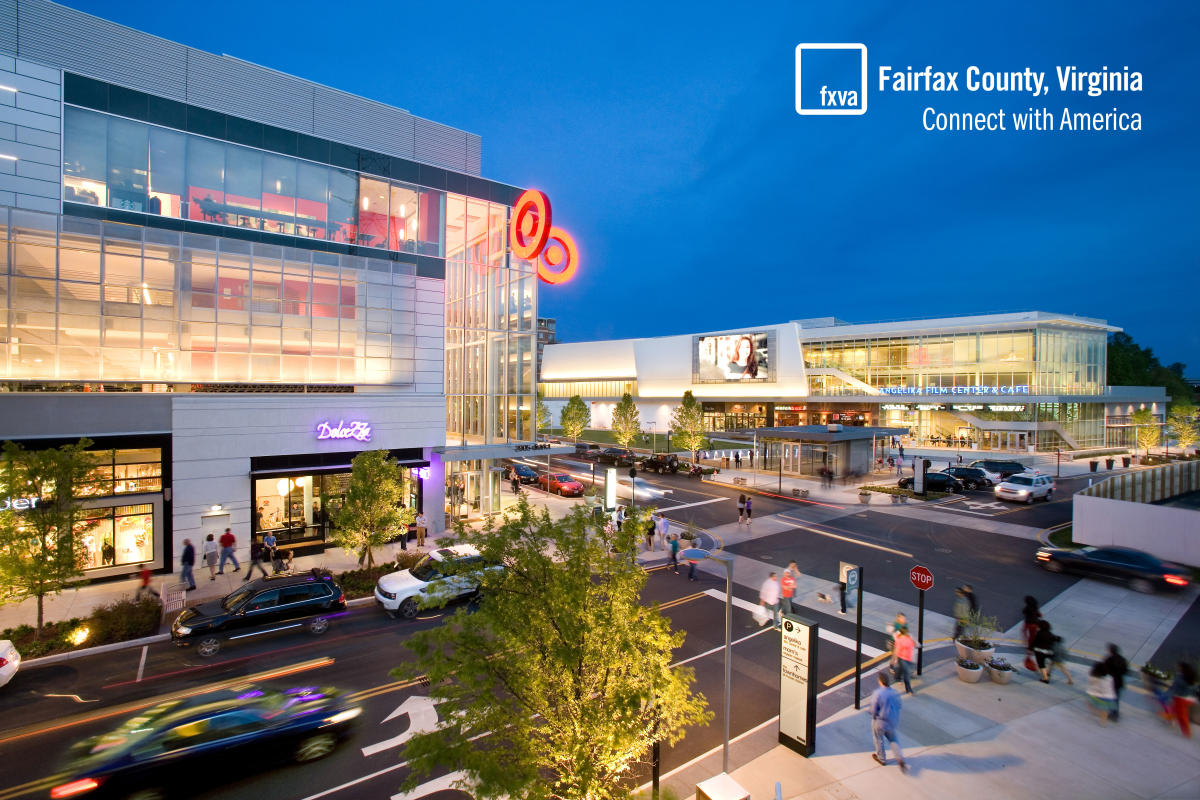 Mosaic is one of the region's most innovative retail & entertainment communities - complete with DC's top independent boutiques, premier national retailers, great cuisine, and of course... street murals! This colorful, open-air shopping district is an Instagrammer's paradise. Give the illusion of flying away in front of the iconic balloon mural on the side of Muse Paint Bar. Feel tiny underneath Kelsey Montague's pink giraffe mural right next to True Food Kitchen. Pose your favorite pooch next to the colorful dog mural near the Praline Bakery. Can you find and capture all of the murals? 

Roer's Zoofari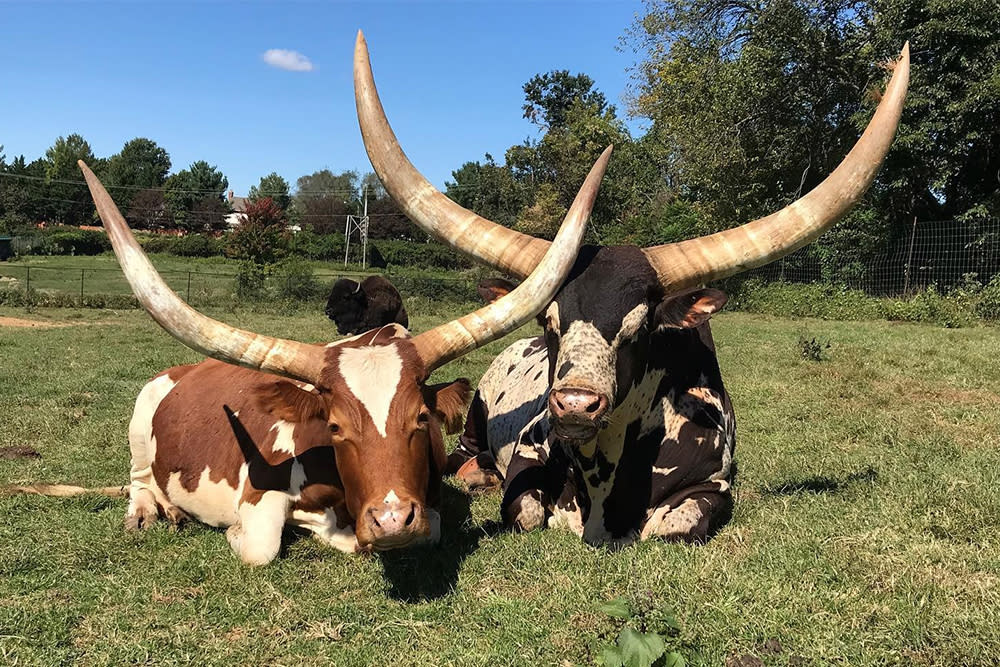 Take a trip to Roer's Zoofari to meet a slew of new animal friends on the Self-Drive Safari or walking tour. Lemurs, zebras, llama, bison, ostrich, and more cuddly creatures come alive - the perfect way to take your Insta followers where the wild things are! 

Which photo op will you visit first? We're a sucker for a good Instagram pic, and we want to see your adventures! Don't forget to tag us using #FXVA on all social media platforms for a chance to be reposted on our feed (Not following us yet? Why wait? We're friendly!). Happy snapping!