One of the biggest parts of the Fairfax County community is George Mason University - Virginia's largest public research university, with a whopping 34,000+ students from all 50 states and 130 countries! It's a no-brainer that the #1 thing that happens on campus is education and classes for students, but did you know the university also has a ton of events and attractions that are open to the public - both residents and visitors to Fairfax County?  From a two-time alumna of George Mason University, here's your go-to guide for activities and events to enjoy all year long. 
See a Basketball Game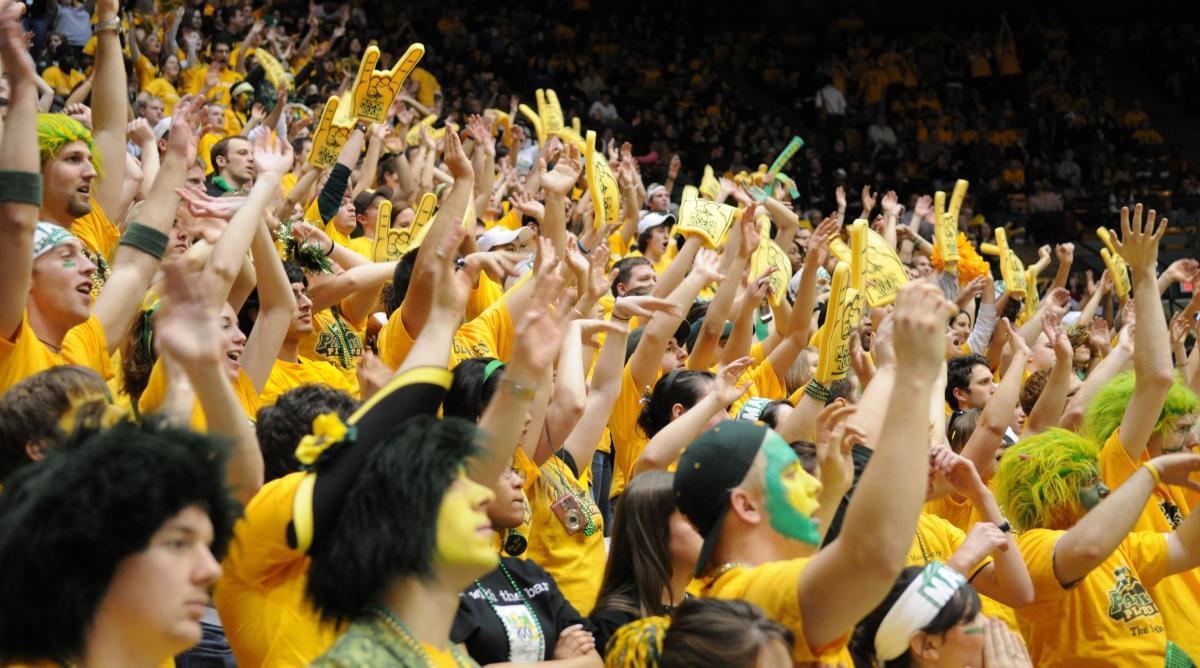 Witness EagleBank Arena as it turns into a sea of gold and green as fans show their Patriot Pride! With high-flying dunks, fast-paced action, and nail-biting finishes, you won't want to miss a single moment. Whether you're a die-hard fan or just looking for a fun night out, attending a basketball game at George Mason University is a fun way to feel the electricity and support the local campus community. Find the Men's GMU Basketball schedule here and the Women's GMU Basketball schedule here.
Hot Tip: Before select basketball games, Mason Tailgates allow fans to come out and celebrate! Here are the dates and information.
Watch Award-Winning Performances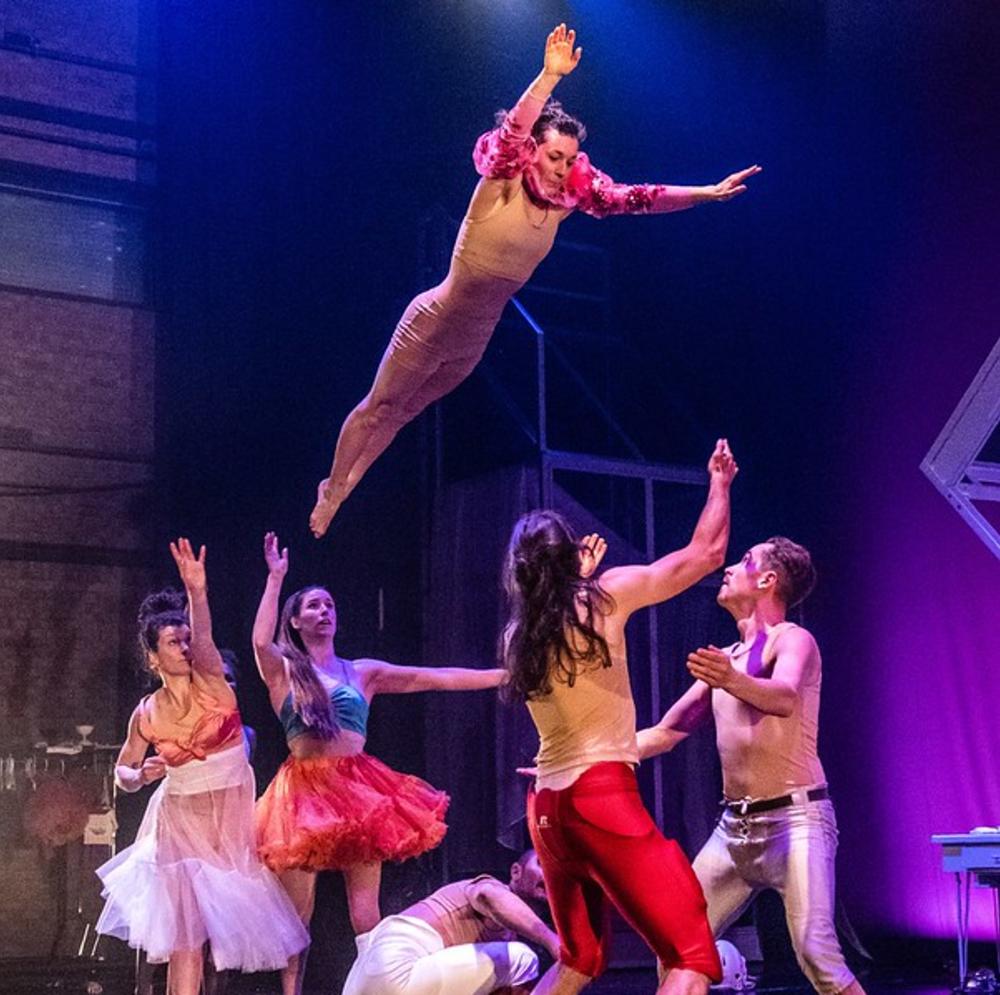 Whether it's a night of classical music, a high-energy dance performance, or a captivating theater production, you'll be entertained from start to finish at George Mason University's Center for the Arts. This outstanding performing arts venue attracts renowned artists and ensembles from across the globe and has a dedicated following of more than 100,000 patrons each season. Here are just a few of the upcoming shows this season, but you can keep tabs on the full lineup here. 
KODO
Saturday, March 18 at 8:00pm
Jazz Big Band Showdown 2023
Monday, March 27 at 8:00pm
Cirque FLIP Fabrique
Friday, Mar. 31 at 8:00pm
Saturday, Apr. 01 at 2:00pm
Metropolitan Jazz Orchestra with Bobby Floyd
Saturday, Apr. 08 at 8:00pm
The Passing Zone
Sunday, Apr. 23 at 4:00pm
Indigenous Enterprise
Saturday, Apr. 29 at 8:00pm
At EagleBank Arena, you can also see large events and concerts, from performers like Pentatonix, Adam Sandler, and more. Reoccurring family performances and events include The Harlem Globetrotters, Disney On Ice and Sesame Street Live. Keep tabs on the schedule here.
Marvel at the Stars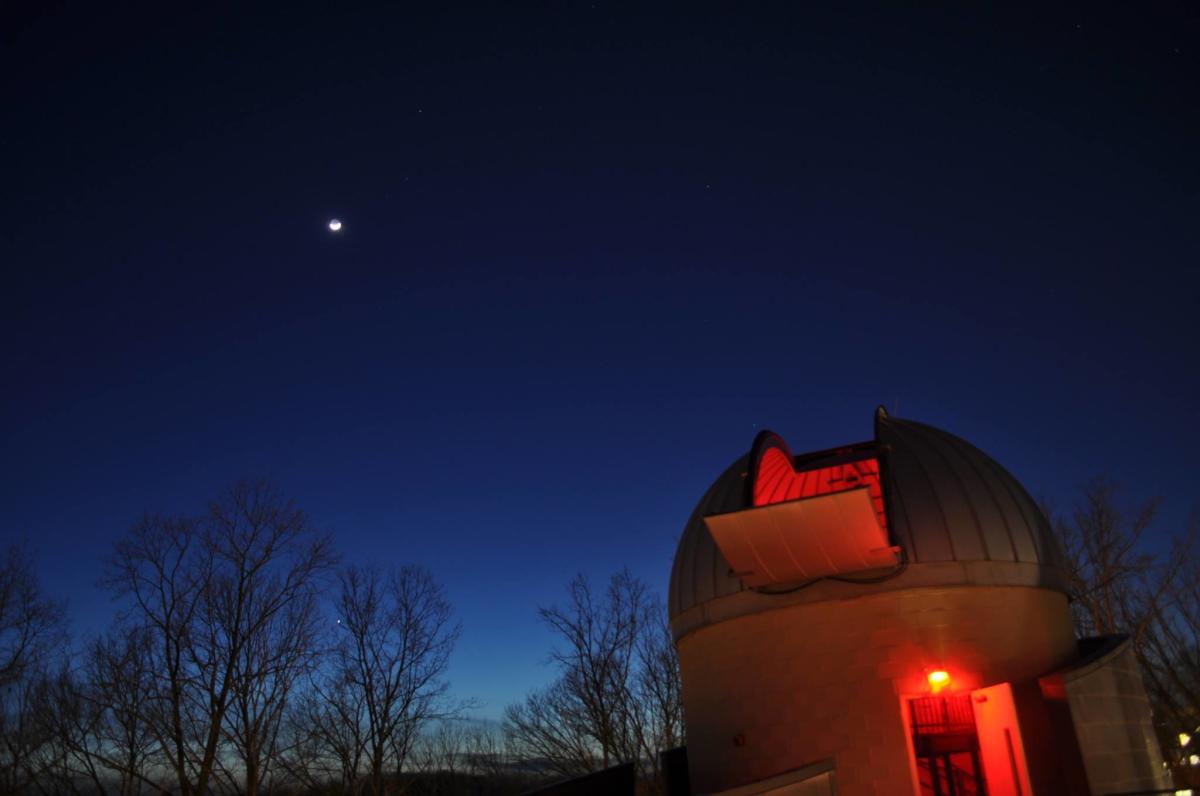 Photo courtesy of George Mason Observatory via Facebook
Embark on a cosmic adventure where the stars shine brighter and planets are just a glance away! Located on the roof of Research Hall, the George Mason University Observatory hosts free public tours on alternating Tuesday evenings during the academic year right after sunset. The observatory is currently home to a very impressive collection of telescopes, including a 32″ Ritchey-Chretien Telescope, 12″ Cassegrain (Mancini), 6″ Solar Telescope, 16″ Dobsonian (Strickland), 2 Meade 12″ Schmidt-Cassegrains (SCTs) and two telescopes from Mason's original observatory. Tuesday events begin with a 30-minute scientific talk, followed by an hour-long guided telescope tour. Here's the observatory's public events calendar for the full details.
Hot tip: GMU's Observatory is also the temporary home to the Interstellar Dreams Space Center, a new endeavor by the Pearl Project Institute for Innovation in STEM Literacy to encourage STEM career opportunities in aerospace beyond becoming an astronaut.
Fall For the Book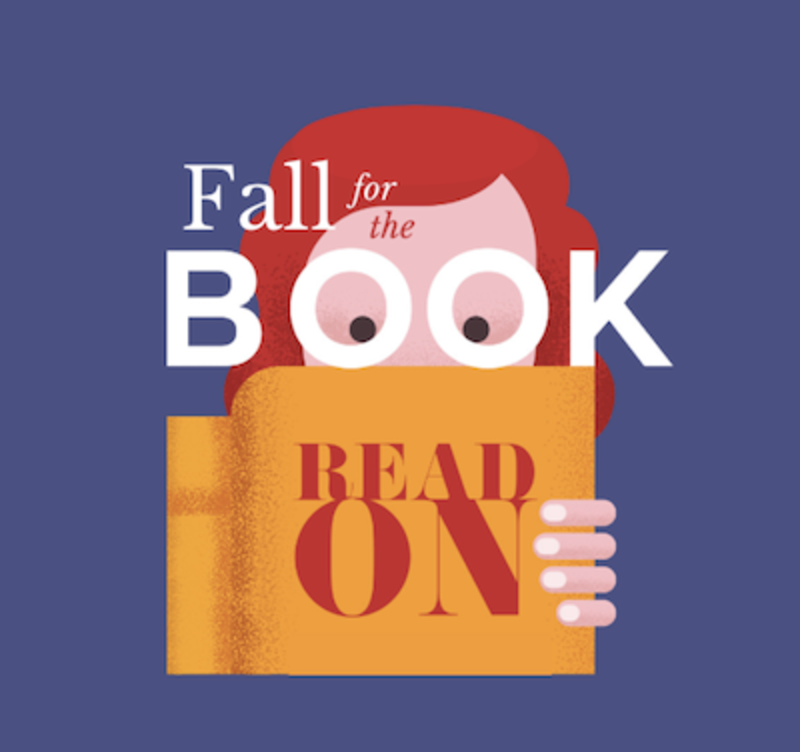 Attention book lovers! Immerse yourself in a world of stories, ideas, and inspiration at the annual Fall for the Book Festival and year-round activities. Based at George Mason University, Fall for the Book is an independent non-profit literary arts organization that promotes reading by sponsoring a variety of events, the flagship of which is the Fall for the Book festival held each October. From panel discussions to signings, enjoy a unique opportunity to connect with your favorite writers, discover new books, and expand your literary horizons.
Keep tabs on additional events throughout the spring and fall by visiting here. 
Attend Other Sporting Events
Photo courtesy George Mason Men's Baseball via Facebook
Aside from basketball, did you know that GMU also has several other sporting events year-round to see? Support these Division I men's and women's teams by donning your green and gold to their next game! Tickets to all of these and more exciting sporting events can be purchased at gomason.com. 

Baseball/Softball Season:
February - May
Soccer Season: 
August - October
Track & Field Season: 
January - June
Volleyball Season:
January - April
Wresting Season:
October - March
Swimming & Diving Season: 
September - February

Visit University Mall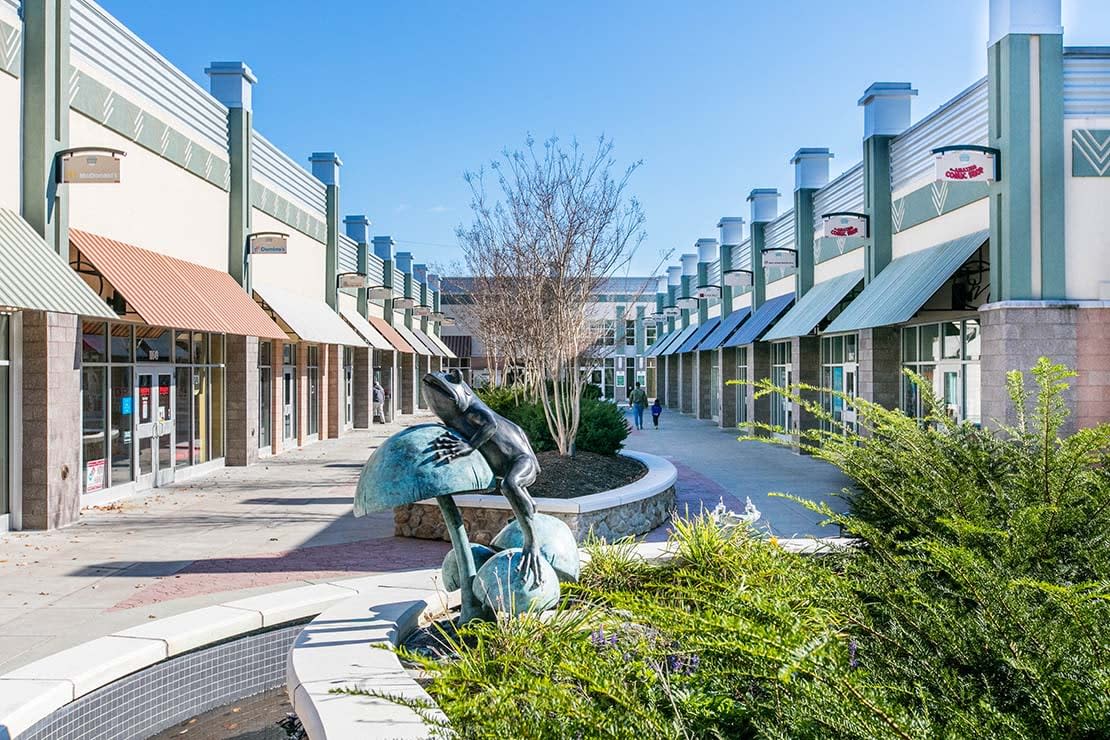 Photo courtesy University Mall
Right across the street from George Mason University's Fairfax campus, you'll find University Mall just steps away. With several shops, restaurants, and other businesses, you can spend a day eating your heart out and being entertained. Stop by University Mall Theatres to catch a movie for just $10 per ticket (just $5 if it's Tuesday!). Grab your laptop and have a hand-crafted coffee or freshly baked pastry at Gathering Grounds Cafe. Teleport to a world of colorful characters and imaginative stories at The Amazing Comic Shop. Even play your favorite video games at The Cave Gaming Center. 
Whether you're a prospective student or just curious about the university, visit George Mason University for a great opportunity and explore all it has to offer! Where will you start?