Scenic Walking, Backpacking, & Hiking Trails In Fairfax County
For outdoor enthusiasts, Northern Virginia is a hidden gem when planning your next outdoor vacation. From county parks to State Parks to National Parks, and from the Potomac Heritage National Scenic Trail to easier paved walking trail paths, there are a number of fantastic hiking trails in this region. Take a look at our listings below to find the difficulty level and area you most want to explore.You can check out Fairfax County's Trail Buddy mapping tool to find more information on the nearly thousands of miles of scenic walking trails and hiking trails in Fairfax County and Northern Virginia.
Burke Lake Park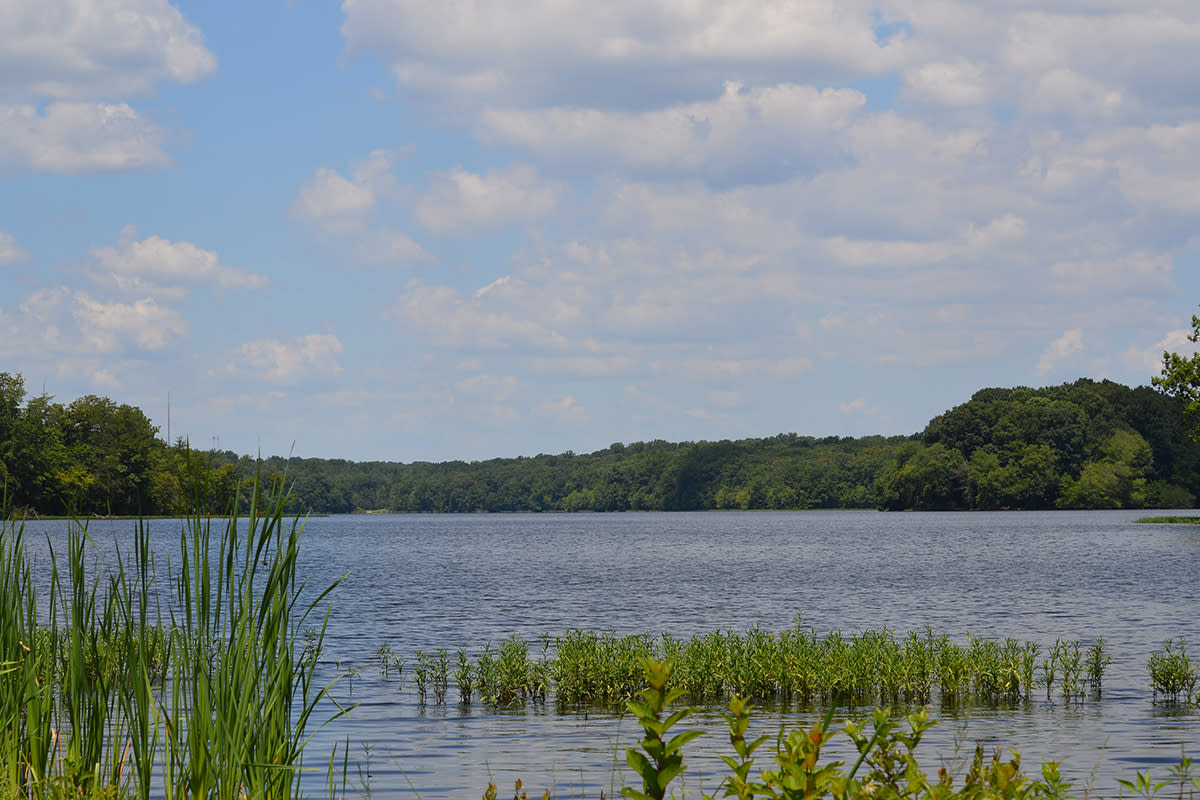 Burke Lake Park boasts one of the 10 best fitness trails in the nation. That's the assessment of the American Hiking Society, after its trail specialists hiked high and low to find top 10 candidates in or near a major metropolitan area (close enough to use before or after work or on lunch hours) with portions that can be completed in 60-90 minutes. The Burke Lake Loop Trail follows the shoreline 4.7 miles around the lake, with bays jutting out from the main body of water that provide a welcome sense of solitude. Gravel surfaced for most of its length, Burke Lake's loop trail is "a fine choice for either a brisk walk or a run," plus it's also suitable for biking.
W&OD Trail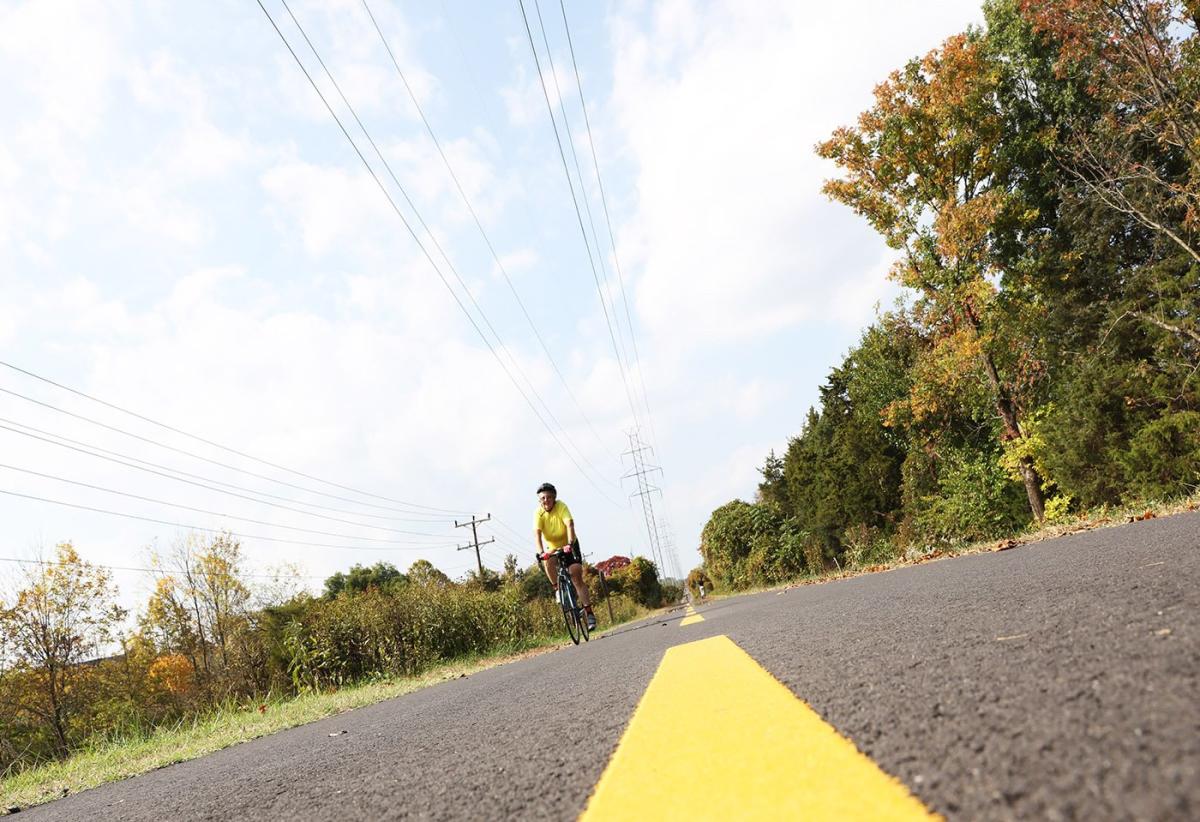 Often called the skinniest park in Virginia, Washington & Old Dominion (W&OD) Railroad Regional Park is a paved trail between Shirlington and Purcellville, Virginia. Hike, cycle or skate the 45-mile route along the former roadbed of the Washington & Old Dominion Railroad, which runs through the urban heartland and into the Virginia countryside.  This trails spans the length of Fairfax County from east to west and there are multiple entry points along the trail. Use this interactive map to see where you want to start your journey and then go have fun!
If you're looking for a little bit of a challenge while hiking, adventure to one of the following locations:
River, Ridge, CCT and Swamp Trail at Great Falls Park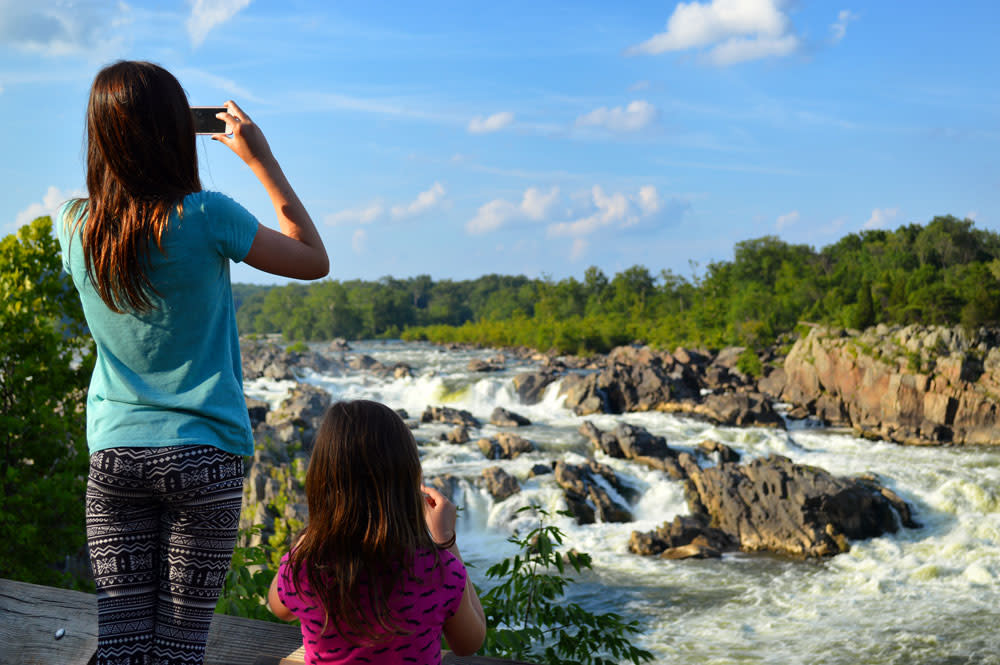 This route, located adjacent to Great Falls Park, is a favorite of locals looking to burn some calories while taking in some scenic views. There's just something special about being able to hike alongside the water and being challenged by some rock scrambles with the payoff being some gorgeous views. When the weather is good the park and trails tend to get busy, so we advise our friends that they should go as early as they can.
Bull Run Occoquan Trail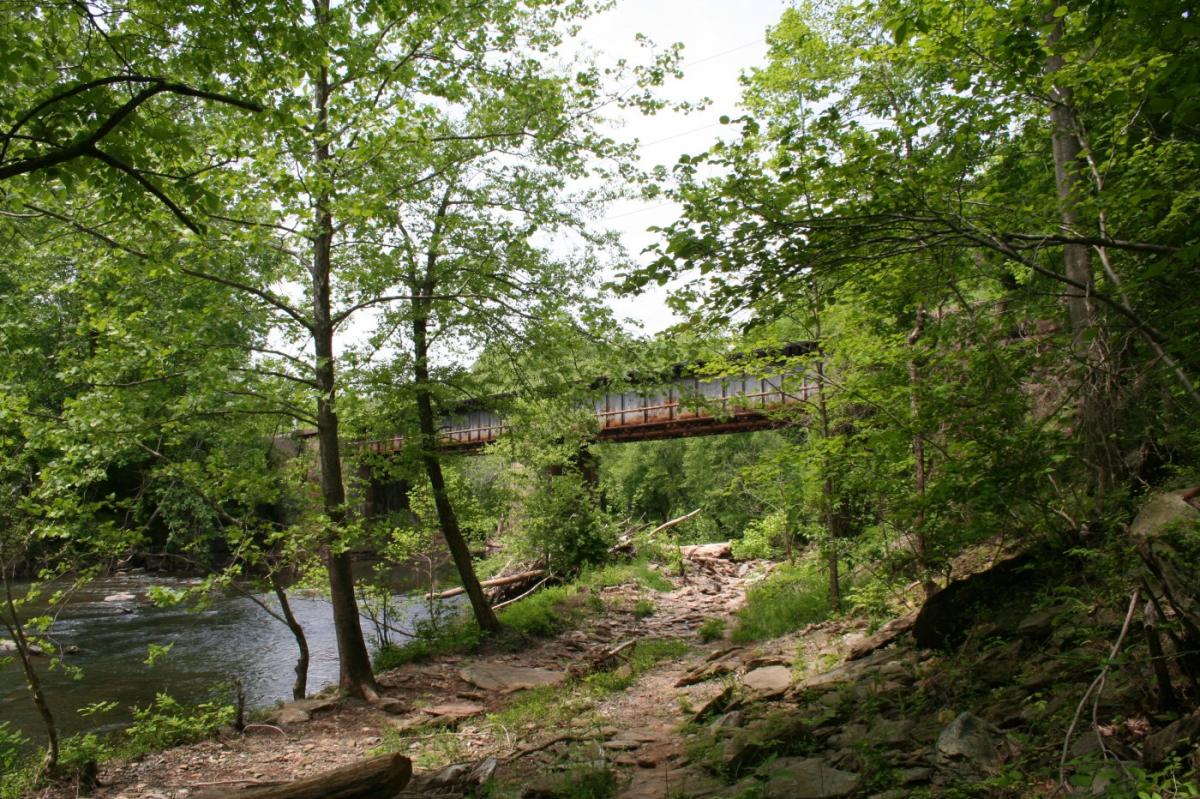 Image Courtesy NOVA Parks
The Bull Run Occoquan Trail is the perfect trek for hikers who want a bit of history with their hike as the area played a vital role at different times in history from the Revolutionary War to the Civil War.  This incredible path takes visitors through more than 5,000 acres of scenic woodlands and includes various battle points and land features, as well as the more curious, like a grouping of earthen mounds that once comprised a make-shift Civil War fort.
Browse our listings of where to hike
On The Blog