Plan Your Northern Virginia Staycation
Looking to get out of town without going too far away? Stay local! Whether you're looking to have a romantic weekend with your other half, take a personal day away, boost your family's spirits, or escape life with your best friends - you live near the perfect place. Explore new places (and rediscover old ones!) with these DC area staycation ideas and itineraries: 
Choose your staycation:
Staycation Ideas for Couples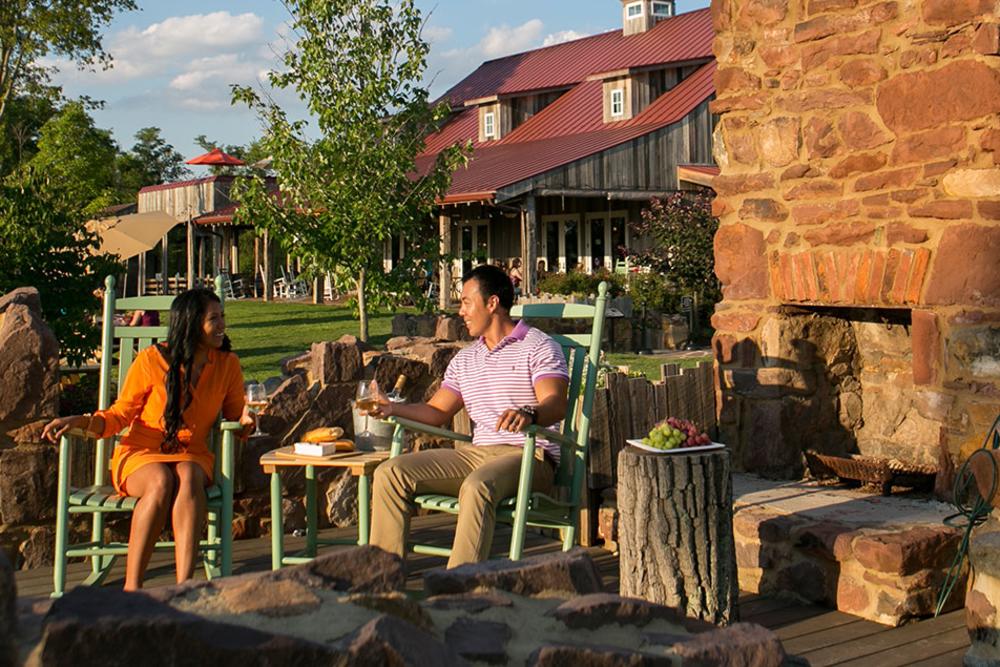 Make Your Own Chocolate or Attend a Tasting
Create your own concoction at Fairfax County's chocolate factory, River-Sea Chocolates. Decorate your own dark and milk chocolate bars with natural ingredients such as rose petals, Himalayan salt, spices, nuts and seeds, coconut flakes, cherries, and more. Let your creative self indulge in a delicious and artistic experience. You can also attend a tasting of chocolates from around the world and learn about flavor notes, factors that contribute to the distinct tastes, and the story behind each piece.
Test Your Team Work 
Could you ever imagine escaping the Joker, saving the White House, or catching the ghost of a lost soul? No need to imagine anymore! Put your problem-solving skills to work at one of the many adventures inside of Room Escape Fairfax, the largest escape room venue on the East Coast. See if you can work together to solve the mystery. 
Hot tip: Can't make it to Fairfax City? Don't miss these other nearby escape rooms in Herndon and Falls Church! 
Have a Romantic Fireside Dinner
Just because the weather is cooling down, doesn't mean outdoor dining has to come to a screeching halt. In fact, our restaurants are offering creative ways to dine outdoors and stay warm in a safe way. Tower heaters, fireside dining, and more are popping up all over Fairfax County. Check out Osteria Marzano's new winter igloo dining experience. Or, have a seat next to the fireplace on the patio at TRIO Grill in Merrifield. Even sip some award-winning Virginia wine next to a firepit at our wineries. Click here for a full list of heated outdoor dining in FXVA. 
Unleash Your Inner Gordon Ramsey
Speaking of dinner, consider taking a different approach and make your own! Indulge your appetite and learn new cooking skills at one of the cooking classes at the Workhouse Arts Center in Lorton. Every third Saturday of the month from 7PM to 9PM, professional chefs will teach you to make a new dish with flair at the Date Night cooking class. Not only will you have an amazing meal, but you can take pride in the fact that you made it together! 
Light Up Their Life
Take your special someone to Paddywax Candle Bar in Reston to create your own personalized candles from start to finish. Choose your favorite "vessel" and fragrance, and you'll be led through the candle-pouring process. Plus, you can bring your own wine. It'll be a scentsational time! 
Staycation Ideas for Families
Go Where the Wild Things Are
Lemurs, zebras, llama, bison, ostrich, and more cuddly creatures come alive at Roers Zoofari! Rather not get out of your vehicle? Book a spot on the Self-Drive Safari Tour, which gets you up close and personal with nine different species of animal from the comfort of your own vehicle. For some more animal action, head to the local Frying Pan Farm Park where the little ones can enjoy life on the farm, wagon rides, lots of animals, and fun seasonal events.
Let the Kids Run Wild
Laser tag, virtual reality, arcade games, ropes courses, and more! Let the kids loose in a land designed for thrills and a little friendly competition. Fun Land of Fairfax is one of the county's newest attractions that features an arcade, virtual reality games, Tailgaters Sports Bar, and more kid-friendly activities. Always a classic, Dave and Busters in Fair Oaks Mall and Springfield Mall feature over 140 arcade games, a chef-crafted menu, and a sports bar with massive HDTV screens. For the little dare devils and older kids, Go Ape Treetop Adventure is a 2-3 hour experience through the forest canopy as you take on over 100 suspended obstacles, Tarzan swings and breathtaking zip lines.
Lace Up Your Skates & Bust a Move
Bundle up, lace up your skates, and keep warm while you get moving at the ice rink! Gliding across the ice, twirling, having fun, and the occasional misstep makes for fond laugh-out-loud moments and sweet memories. Check out our Ice Skating page to find out where to go practice your figure eights. 
Explore the Great Outdoors
Reconnecting with nature in our thousands of acres of parkland is a favorite for both Fairfax County locals and visitors. Most of our major Fairfax County parks are free to visit including Lake Accotink and Lake Fairfax where you can hike around the water's edge and lose yourself in nature. Speaking of hiking, did you know that we have over 900 miles of trails? Iconic thoroughfares like the Potomac Heritage Trail (which can be accessed at Riverbend Park), and the W&OD Trail are favorites in the area for people looking to get moving. Additionally, most of these parks have additional activities such as kayaking, mini golf, and more for a small fee. 
Make It Educational and Fun
Step back in time at our historical colonial sites, Civil War battle sites, homes of original founding fathers and more. Essential parts of U.S. History such as the American Revolution, Civil War and Underground Railroad run deep throughout the foundation of Fairfax County. History was formed here and continues to be made each and everyday in the Washington DC Metropolitan region. Click here to dive deeper into America's history through our iconic landmarks.
Staycation Ideas for Friends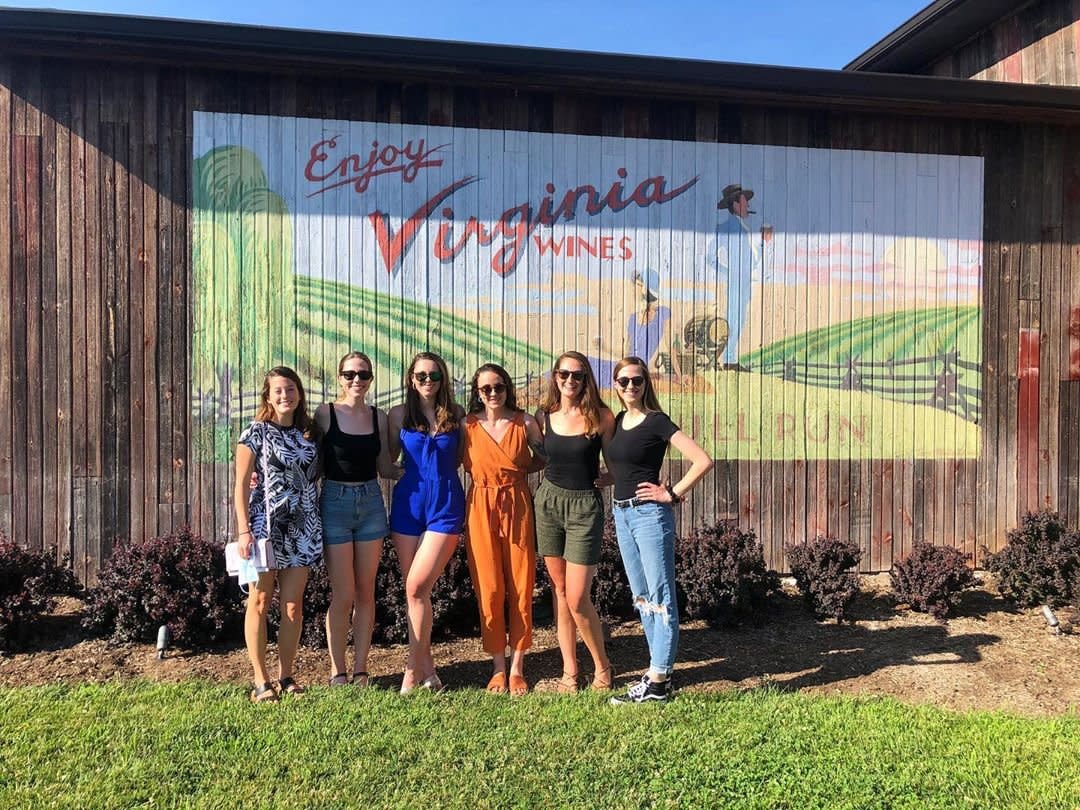 Enjoy an Afternoon Winery Visit
Fairfax County is home to two historic wineries - Paradise Springs Winery in Clifton, VA and The Winery at Bull Run in Centreville, VA. Dubbed the "Gateway to Virginia Wine Country," these are the closest vineyards to Washington, D.C. and are home to various award-winning Virginia wines. Whether you're a fan of white, red, blush, or anything in between, you're definitely walking away with a new favorite! 
Take a Brewery Tour
With nearly a dozen local breweries to choose from, there are plenty of places to discover your favorite locally brewed beer. From a Hawaiian themed tasting room at Ono Brewing, to waterfront views at Lake Anne Brewhouse,  Click here to explore the wonderland of Fairfax County breweries. Don't forget to snag your Fairfax County Breweries Field Guide to get rewarded! 
Shop Til You Drop
From local shops to nationally-recognized chains, Fairfax County has the best shopping destinations to find exactly what you're looking for (and more). Our outdoor open-air plazas and world-class malls make for the perfect shopping trip. Visit Mosaic for an outdoor plaza with a vibrant, sophisticated feel. The unique experience is created through a hand-selected mix of retailers & restaurants, colorful street murals, urban-design and a lawn featuring entertainment such as farmers markets and games. Tysons Corner Center, one of the top 10 shopping centers in the USA, is home to over 300 specialty and department stores. Tysons' "who's who" of retail includes Nordstrom, Bloomingdale's, Macy's, Apple, L.L. Bean, Louis Vuitton, GUCCI, Michael Kors, Kiehl's H&M, and more. Visit our shopping guide here to find all shopping centers in Fairfax County. 
Hurl Some Axes
It's true - chucking sharp objects at wooden boards whilst enjoying alcoholic drinks is totally in. New in the Mosaic shopping district is the Bad Axe Throwing facility, where you can learn how to hit a bullseye while sipping on your favorite drinks. You never know when you'll need to pull this skill out of your back pocket! This unconventional date night idea will definitely be one that you'll talk about for a long time. 
Staycation Ideas for Solo Travelers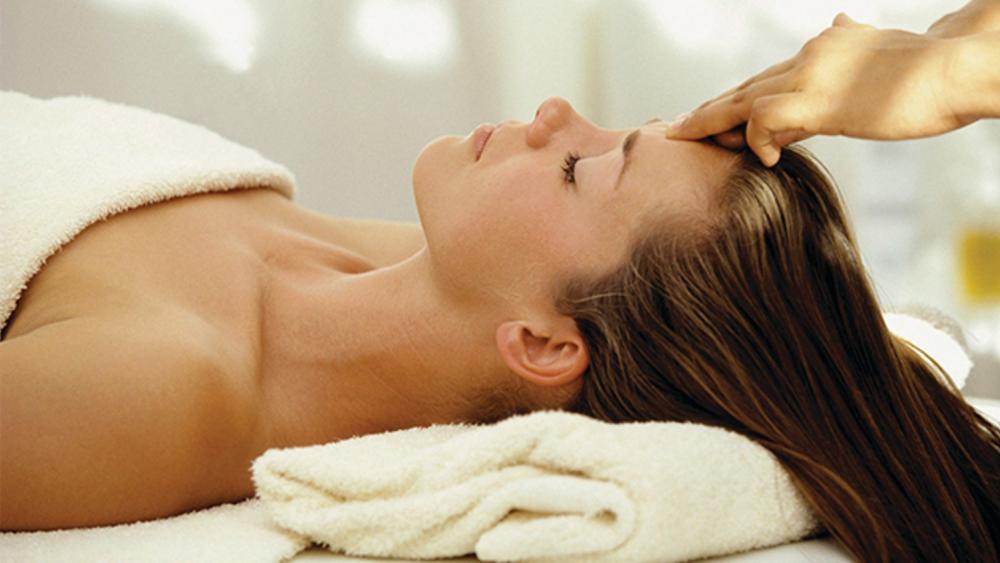 Treat Yourself to Relaxation
Chances are, if you're taking a solo staycation, you're in dire need of relaxation. Calm the mind, body and soul with massages, saunas, body scrubs, reflexology and more. Enjoy pampering at one of our local spas to relax and kiss all of your cares goodbye for the day. 
Find Your Zen
 Pay a visit to Meadowlark Botanical Gardens' Korean Bell Garden – the only traditional public bell garden in the Western Hemisphere. Among a profusion of colorful blooms—azaleas, lilies, daffodils and so much more, you'll find a pier complete with a gazebo and three sparkling lakes surrounded by weeping cherry trees. Over 100 acres of ornamental gardens and native plant collections are featured, and the park's walking trails offer the best views for visitors.
Spend Time in Nature
There's really no better way to unplug than to witness cotton candy sunrises, majestic wildlife, rushing waters, and the quiet of nature. Here are some of the best open trails for solo travelers to feel safe and still have a wonderful wilderness experience: 
Huntley Meadows Park is your connection to treasured animal habitats and boundless wetlands bustling with all kinds of wildlife. Some of the best bird-watching in the Washington metropolitan area takes place on this very boardwalk, with various species of waterfowl soaking up the sun and splashing in the marsh.
With ethereal mountain gorge views, Great Falls spans 800 acres along the banks of the Potomac River. Seeing the dramatic gorges and mountain peaks makes you feel so small as you allow yourself to become lost in the white noise of the rushing rapids. 
For a leisurely journey, the paved W&OD Trail runs along the former roadbed of the Washington and Old Dominion Railroad and is popular for bikers and hikers alike. Make it into a day by visiting the railroad's old caboose that's nestled in the charming Town of Vienna, offering locally-owned shops and restaurants to enjoy after your stroll. 
On The Blog