Birding & Bird-Watching in Northern Virginia
Whether you're a dedicated birder or just a casual bird-watcher, Fairfax County delivers when it comes to spotting any number of bird species at any number of great parks and nature hotspots. Because of the region's location along the "Atlantic Flyway" (the East Coast's version of a super highway for migrating birds), millions of hawks, songbirds, and other various species of waterfowl can be seen traveling through the area each spring and fall. In fact, many birds even spend winter here, too.
Common Birds in Northern Virginia
Northern Virginia is home to a diverse range of bird species, including several common species that are frequently seen in the area. Northern Virginia provides a rich habitat for a variety of bird species, making it a popular destination for birdwatchers and nature enthusiasts. Visit Fairfax to see the birds of Northern Virginia!
6 Fairfax County Birding Spots Not to Miss
Huntley Meadows Park

Huntley Meadows is well known as a prime birding spot, with over 200 species identified in the 1,500-acre park. A combination of mixed hardwood forests, meadows, and wetlands, Huntley Meadows offers some of the best year-round bird-watching in the entire Washington, DC area. So much so, that Birdwatching Magazine named it the #6 Hotspot Near You for birding. From Least Bitterns to Mississippi Kites and American Woodcocks, visitors are bound to have a full day of activity while birding here. The park also has a Youth Birding Club, developed to educate, encourage, and enable our youth to become informed conservationists, as well as a multitude of programs, events, and activities. 
Mason Neck State Park & Elizabeth Hartwell National Wildlife Refuge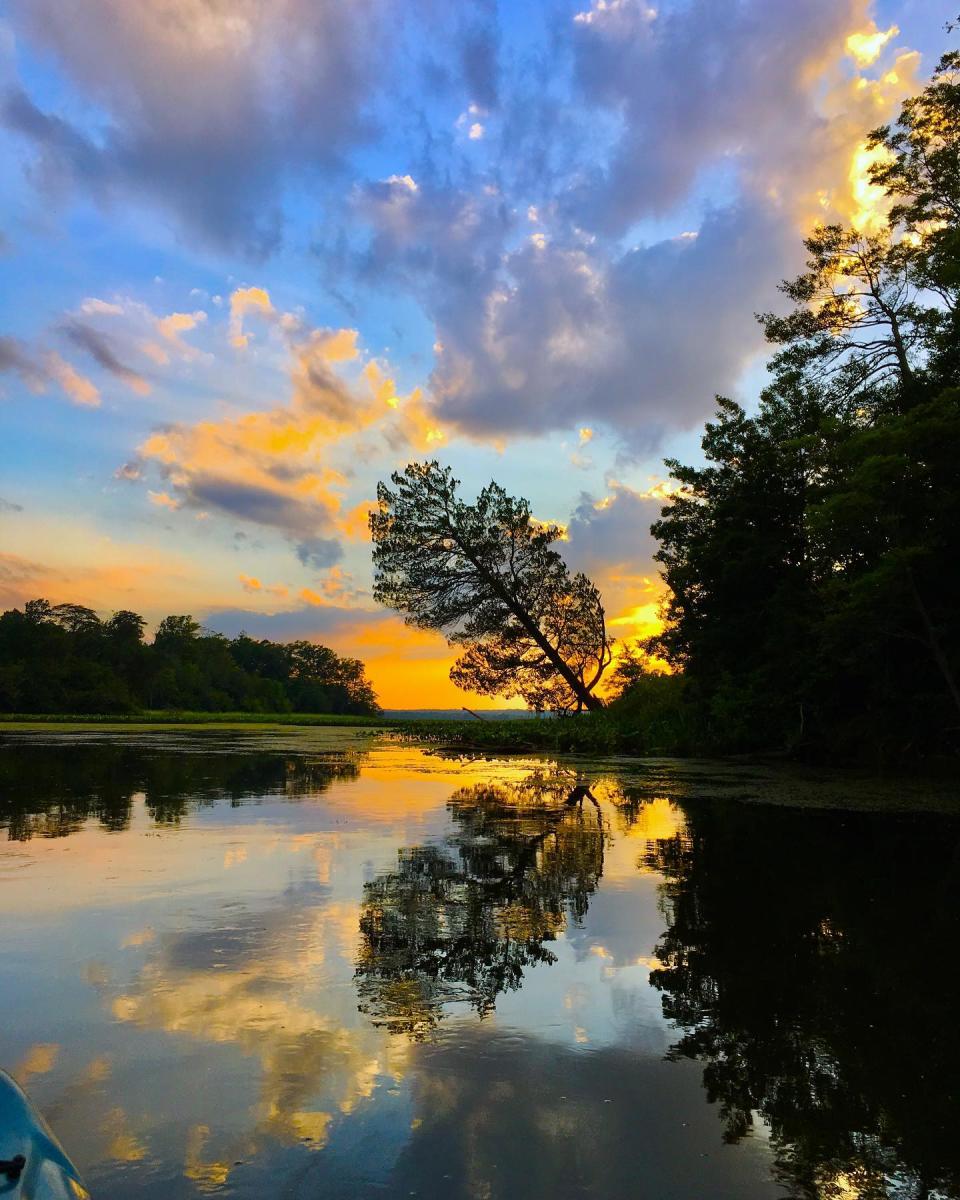 The only State Park in Fairfax County, Mason Neck and the nearby Elizabeth Hartwell Mason Neck National Wildlife Refuge, both offer fantastic bird-watching and guided canoe trips to help you get up close and personal with many bird species. The Wildlife Refuge was the first refuge established specifically for the protection of the American Bald Eagle and is still the only one of its kind in the National Capital Region. Aside from ample viewings of eagles, you'll also spot herons, wood thrush, and more than 211 bird species at Mason Neck. 
Dyke Marsh Wildlife Preserve at Belle Haven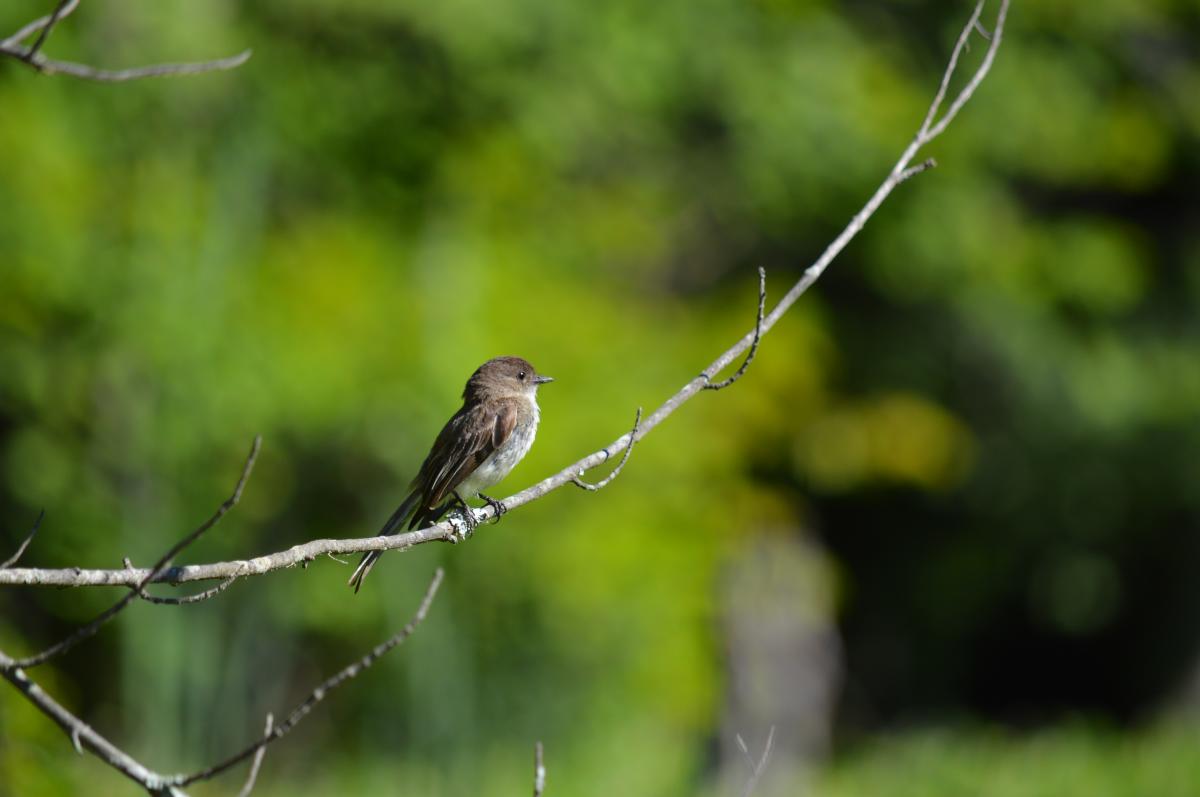 The Dyke Marsh Wildlife Preserve lies along the Potomac River and is a 485-acre freshwater tidal wetland within the US National Park Service system. In fact, it is one of the largest remaining of these wetlands in the whole Washington, DC area. There have been roughly 225 commonly found birds at Dyke Marsh, including up-close looks at various species of waterfowl, warblers, hummingbirds, and Marsh Wren (this is the only known breeding site for these Wrens in Northern Virginia). Expert birders lead bird walks every Sunday at 8am. 
Riverbend Park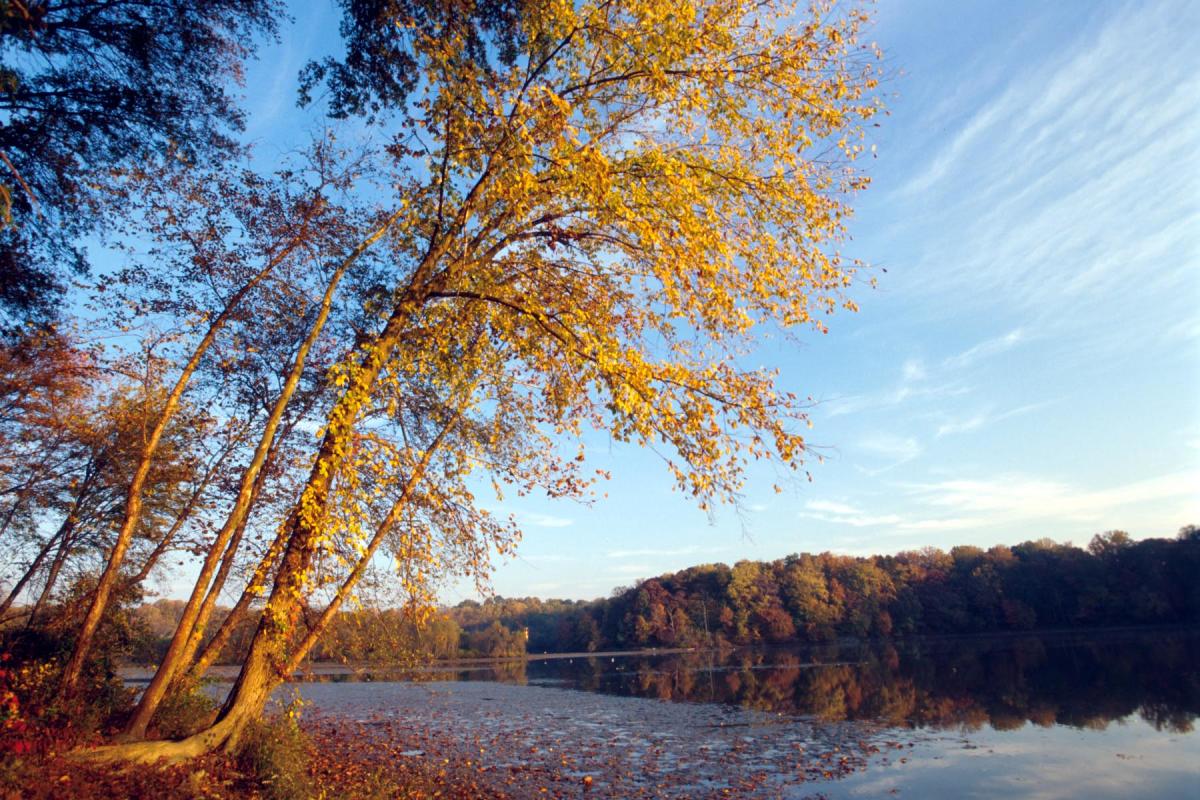 Riverbend's varied habitat provides for very diverse bird life and has bird-watching activity all year long. The park sits along the Potomac River, and a portion of the Potomac Heritage Trail links the park to national and regional parkland, including nearby Great Falls National Park. At last count, Riverbend's Bird Checklist has totaled 191 species of birds observed in the park. In recent years, Snowy Owls have made their way to Riverbend, along with Bald Eagles, warblers, and even American Woodcocks. This 418-acre park also hosts many bird walks, child-friendly programs, and special annual festivals. 
Great Falls National Park

One of two National Parks in Fairfax County, the 800-acre Great Falls has a 15-mile trail network, including some that merge with Riverbend Park. It's considered a hotspot for warblers, but you'll also see woodpeckers, goldfinch, and sometimes Tundra Swans. You can collect a free bird list from the park of the over 160 species that have been seen there and the more than 85 species that have nested there. Also, don't leave before enjoying the stunning view of the falls from three different overlooks and learning about George Washington's involvement with the Patowmack Canal. 
Pohick Bay Regional Park
On ecologically fragile land, Pohick Bay Regional Park shelters an abundance of animals, including the bald eagle. Nature lovers can expect to see bluebirds, osprey, heron, deer, beavers and rare sightings of river otters. The park offers activities such as guided canoe and kayak tours that get you up close and personal with some of the wildlife seen here.
Bird Sightings in Fairfax County... Share Yours with #FXVA!
Other Birding Resources
On The Blog