Day Trip to Old Town Alexandria, Virginia
On the western bank of Potomac River sits one of the oldest cities in the Washington, DC region - Alexandria. Once a part of Fairfax County, this area is a quick day trip away and has a high concentration of boutiques, many restaurants, a variety of antique shops and vibrant arts and culture. Alexandria makes it easy for visitors to stroll its cobblestone streets and be charmed by its historic aura. Perched right alongside the Potomac River waterfront, Alexandria's Old Town is a nationally-designated historic district with nostalgic charm and colonial architecture. Once a part of Fairfax County, this area is a quick day trip away and has no shortage of activities to enjoy. (And yes, to those wondering, there are still parts of Alexandria within Fairfax County's borders.)
Here's your guide to the must-sees on your day trip from Fairfax County to Old Town Alexandria. 
How to Get to Old Town Alexandria from Fairfax County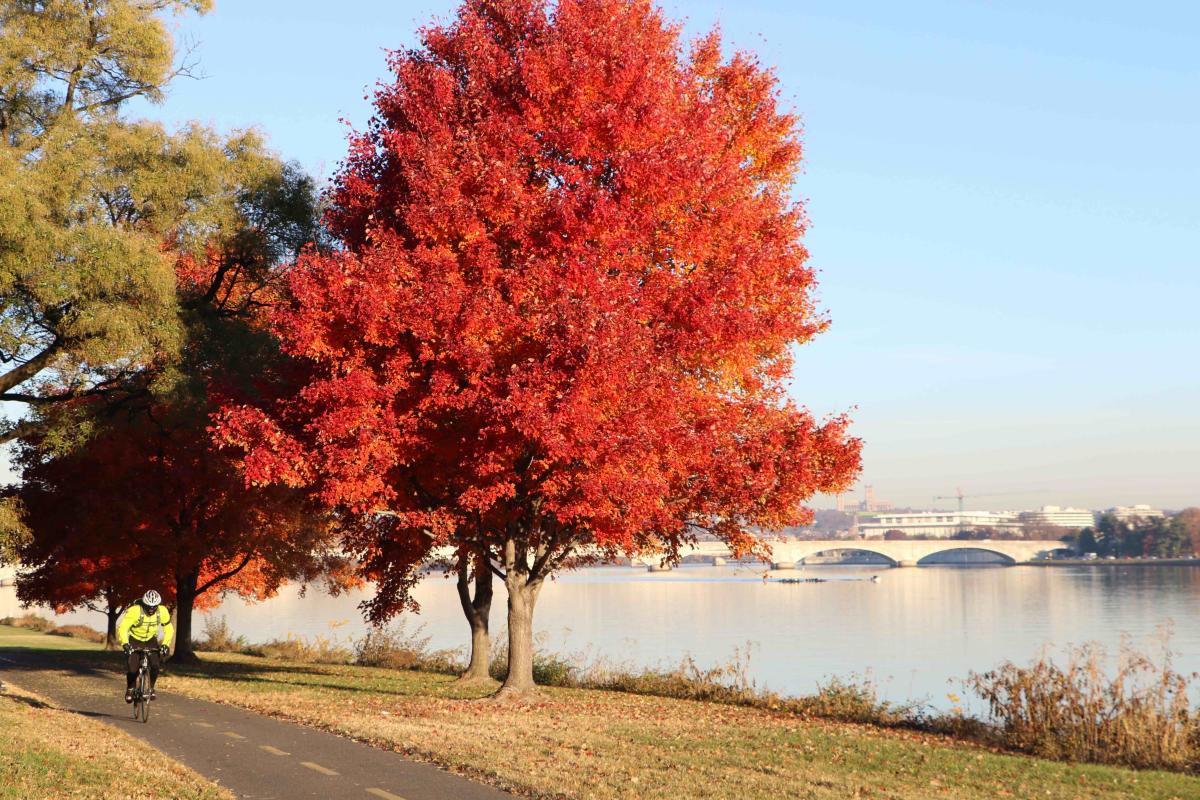 Hop on the Metro
Fairfax County is served by ten Metrorail stations located at West Falls Church, Merrifield/Dunn Loring, Vienna/Fairfax/GMU, Huntington, Franconia/Springfield, McLean, Spring Hill, Tysons Corner, Greensboro, and Wiehle-Reston East. (Plus, four more stations coming this fall on the Silver Line extension!) Some of these stations also offer daily parking facilities and bicycle racks, though not all stations have parking. The King Street-Old Town station is the nearest one to Old Town Alexandria, sitting on the Blue Line and the Yellow Line. Luckily, the Metro map is relatively straightforward and you can even utilize Google Maps navigation which will tell you each train to take if you're unsure. 

Take a Drive
The simplest way to get from Fairfax County to Alexandria is to drive, although it may take a bit longer to find parking in Old Town during high-trafficked days. Depending on which part of the county you're traveling from, driving into Alexandria is a wonderfully scenic route if you come down the George Washington Memorial Parkway.  It IS a part of the journey —especially in fall when the leaves turn brilliant colors against the backdrop of limestone monuments and in spring when redbuds, cherry blossoms, and daffodils come out to play. If you love a scenic drive, here are the Best Stops Along the George Washington Memorial Parkway. 
 
Stroll Down King Street
King Street is a charming section of Old Town Alexandria featuring a historic downtown area with cobblestone streets. With plenty of opportunities for shopping, dining, and learning about American history, it's a great way to enjoy some leisure time. Hop on the free King Street Trolley and take a ride, or just stroll down the street and pop into local boutique shops and restaurants to your heart's content. 
Visit the Torpedo Factory Art Center
Here's one for the art lovers! The Torpedo Factory Art Center is just as it sounds. It's an art center built in the former U.S. Naval Torpedo Station, a naval munitions factory on the Potomac River during World War I. Today, The Torpedo Factory Art Center hosts America's largest number of open artists' studios under one roof. See artists at work, purchase handcrafted items, and view rotating exhibits from national and international artists. 
Hot Tip: If art-forward redevelopment projects make your ears perk up, check out the Workhouse Arts Center in Fairfax County - a former prison and correctional facility with ties to the women's suffrage movement turned into a thriving center for the arts.
 
Walk the Potomac River Waterfront
Take a leisurely stroll alongside the Potomac River at the Alexandria Waterfront Walk, dotted with open park areas, restaurants, boats, and sometimes even street musicians. Take in picturesque views and even spot The Capital Wheel, a Ferris wheel at National Harbor in the distance across the river. Be sure to stop by the "I Love You" outdoor art installation - a perfect photo outdoor opportunity available through November 2022. 
Visit George Washington's Getaway House
Speaking of America's first Commander in Chief, you may know that his beloved Mount Vernon home sits along the Potomac River in southern Fairfax County. But did you know he also had a home in Old Town Alexandria? This smaller home was used as an office and accommodations for when he was in Alexandria for business. Although the original home was demolished in 1855, The George Washington Town House that stands today is a replica located on the original site. You can view the home at 508 Cameron Street - just be aware that it's also a vacation rental, so folks may be enjoying a nice getaway there while you walk by.
 
For more George Washington History, you can actually take the Water Taxi from Old Town Alexandria over to the Mount Vernon Estate in Fairfax County. Throughout the 19th century, the Potomac River teemed with ships bringing both local residents and out-of-town visitors to his historic estate. Follow in the footsteps of the Founding Fathers, see the mansion where he lived with his family, witness his distillery and working farm, and more. Click here for 10 ways to experience George Washington's Mount Vernon.
See a House Built Out of Spite
Who doesn't love a good spite house story? "Spite houses" are homes that are built with one odd purpose: to irritate neighbors as an act of revenge. Located at 523 Queen St., the Hollensbury Spite House is a bright blue home that's only seven feet wide. Although not confirmed, it's often referred to as the narrowest house in America. Legend has it that John Hollensbury built the home in 1830, out of spite of both alley loiterers and the horse-drawn carriages flying down the alley and hitting the walls of his home. So he decided to turn the alley into a tiny house which is now a local landmark and has even been featured on The Oprah Winfrey Show. 
Go to Del Ray
Historic Del Ray is an Alexandria neighborhood known for its independent shops - especially a collection of holistic health and wellness businesses that has helped earned the nickname "Well Ray." The main thoroughfare, Mount Vernon Avenue, hosts a variety of signature events where locals take to the streets to celebrate the art and culture that's distinctly Del Ray. Pop into a shop and find unique items or have a bite to eat at a local cafe.
With a high concentration of boutique shopping, many restaurants, a variety of antique shops, and vibrant arts and culture, Alexandria makes it easy for visitors to stroll its cobblestone streets and be charmed by its historic aura. Be sure to tag us in your adventures using #FXVA and @VisitFairfax.
On The Blog