Fun Outdoor Winter Activities
With the temperatures dropping and the fall foliage brilliance coming to an end, it's clear that winter is officially on its way. Although there's a natural tendency to hide away indoors during the colder months, that would mean missing out on all the fun! There's no shortage of things to do in the great outdoors in Fairfax County. Explore outdoor winter activities for adults, families, and lots of different kinds of groups! From twirling around on the ice rink to cozying up around the fire, get some fresh air and spend some time outdoors at one of these local spots. 
1. Winter Wildlife Spotting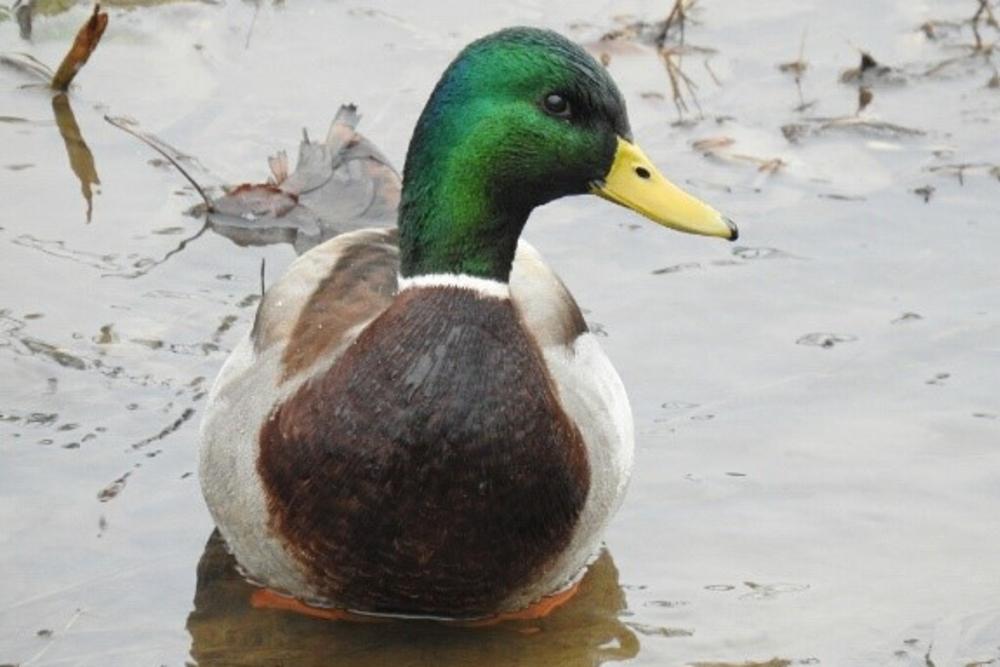 Stretch your legs and venture where the wild things are this winter for some unique animal-sightings at our local Fairfax County Parks! We've rounded up the Best Places to Spot Wildlife This Winter so you can see some majestic creatures in their natural habitat. Afterward, head to our local coffee shops to warm up with a hot drink and some good conversation - we have over a dozen unique coffee shops in the county! 
2. Be Dazzled by Holiday Light Shows
Meadowlark's Winter Walk Lights 2014 from Steve Jarriel on Vimeo.
Each winter, thousands of twinkling lights illuminate the night sky to bring holiday cheer to Fairfax County. This year, a new light show comes to Tysons! Get ready to enter a world straight out of your wildest imaginations as you step into this unforgettably spectacular night of lights and animal sculptures at the DMV Winter Lantern Festival. Our beloved classic shows are also available for viewing. Pack up the car, crank up the holiday music, and drive through Bull Run's Festival of Lights - 2.5 miles of displays to enjoy from the comfort of your own car. Alternatively, walk through a winter wonderland at Meadowlark Botanical Gardens for their Walk of Lights event - so amazing, that it draws 80,000 visitors a year! For information on holiday light shows, hours of operation, special packages, and more, be sure to check out our holiday light shows guide. 
3. Ice Skating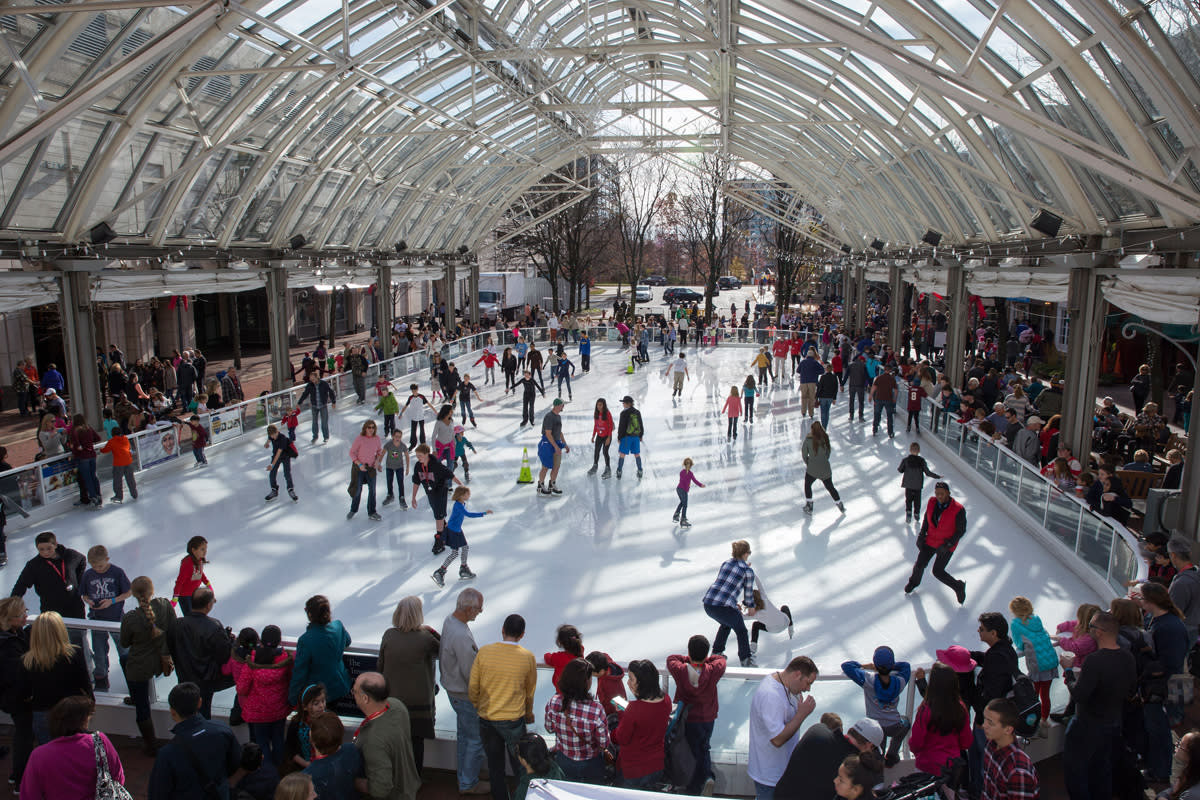 Bundle up, lace up your skates, and keep warm while you get moving at the ice rink! Gliding across the ice, twirling, having fun, and the occasional misstep makes for fond laugh-out-loud moments and sweet memories. Check out our Ice Skating page to find out where to go practice your figure eights. 
4. Cozy Cabin Getaway
The camping experience is an age-old outdoor getaway that connects to you to nature in an unforgettable way. From gazing at a sky full of bright start to gathering around a fire for fresh and gooey smores, there's something about a forest escape that makes a family vacation special. Check out our local cabin stays for a quick trip to disconnect from reality. 
5. Hit the Hills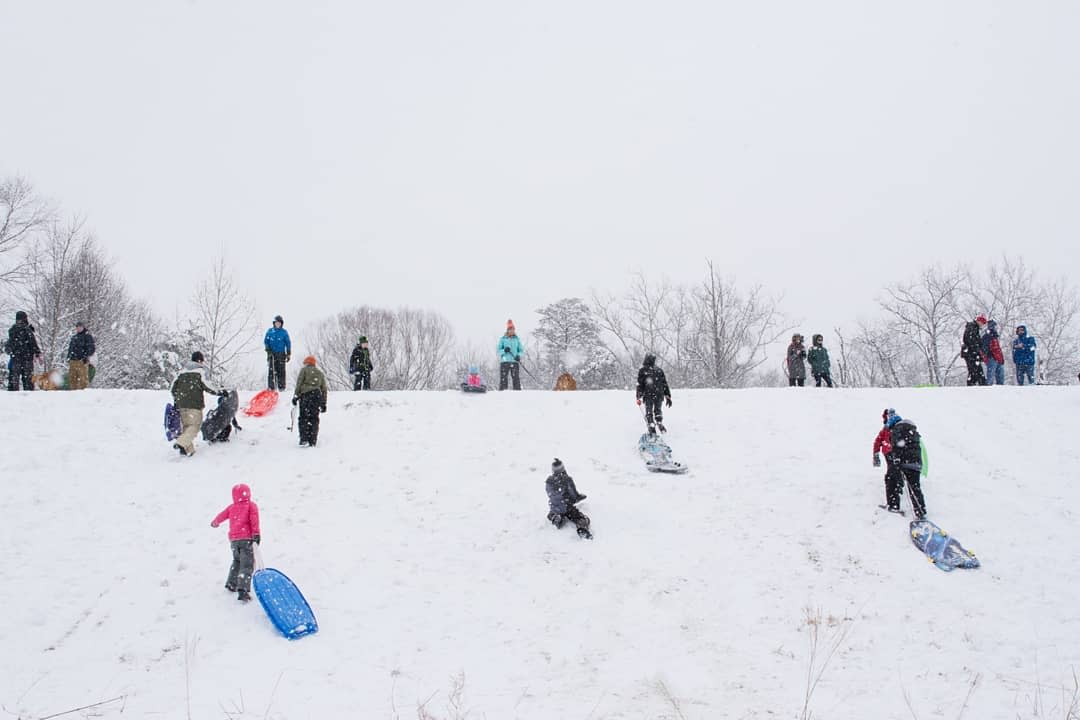 Sledding is a classic winter activity that's both festive and fun for the entire family.  Dust off your sleds, bundle up, and head to Fairfax County's slopes for a thrill ride! Here's our guide to the best sledding spots in Fairfax County to catch some air during our next snow day. 
On the Blog