With over 120 shops, services, and restaurants, the Eden Center is one of the most unique, historic, hidden gems in the National Capital Region. It even has its own Virginia Historical Marker! Modeled after market districts in Vietnam, it has become the single largest source of Vietnamese goods and services on the East Coast.
You'll find authentic Asian groceries, hair and beauty salons, multiple jewelry stores, travel agencies, Vietnamese fashions, and the region's best Pho and bubble tea. You can also admire the clock tower there, which is an exact replica of the one in downtown Saigon. In essence, once you drive through Eden Center's impressive entryway flanked by stone lions, you're in another world.
Tips for Visiting the Eden Center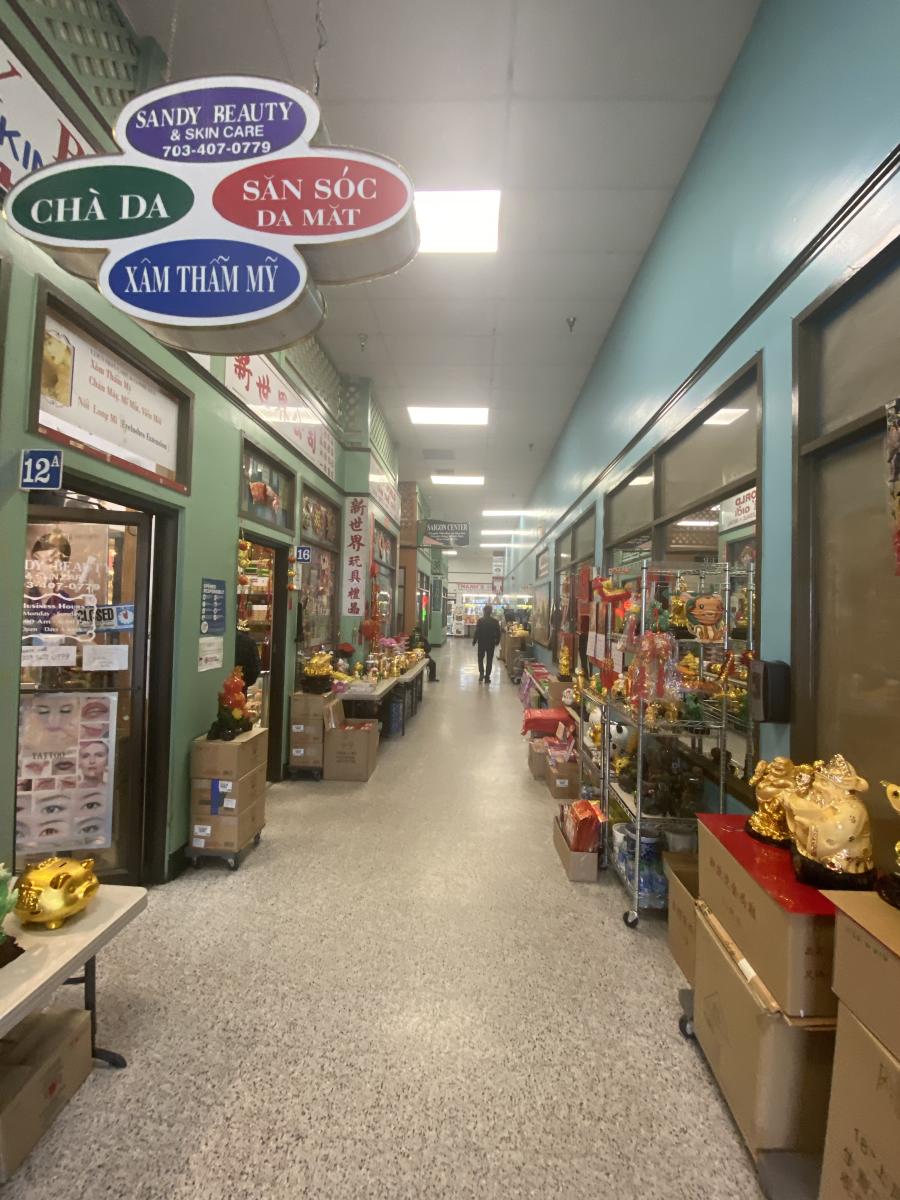 Use your map app. Because of its location near Seven Corners, Eden Center can be tricky to locate through the various intersections. Use your map to guide you!
Arrive before the lunch and dinner rushes. Their 1,200 parking spots fill up fast, especially on weekends.
Come with a plan. The number of storefronts here is tremendous.
Go inside. Most of Eden Center is an outdoor strip mall, but there are more shops and restaurants tucked inside small indoor mall spaces.
Bring cash. While many restaurants take credit cards, many do not.
Let's start with breakfast.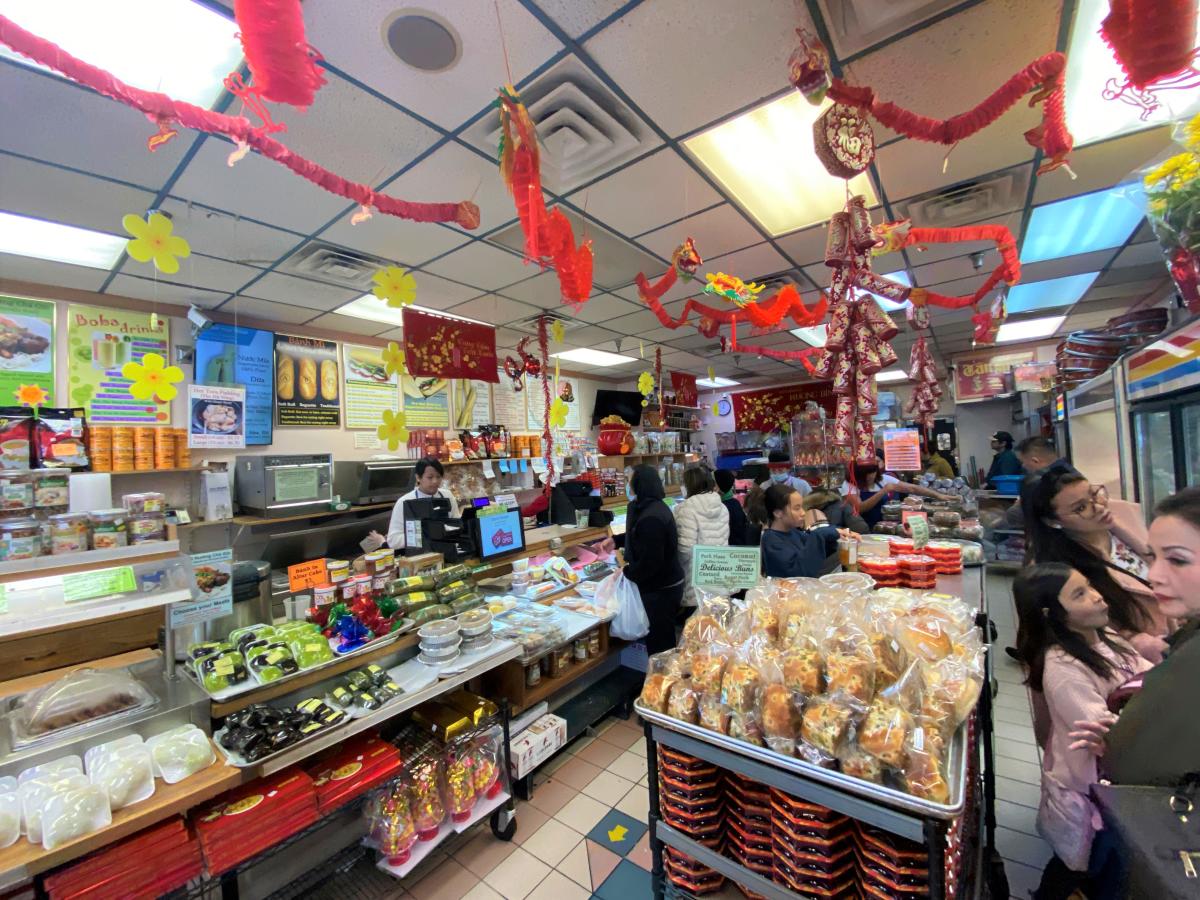 Hungry and looking for a hearty breakfast? There are more than 15 bakeries and cafes in Eden Center. Instead of croissants, Vietnamese bakeries and cafes sell pork buns, egg rolls, bread for Bahn mi sandwiches, egg tarts, cakes, teas, and bubble tea. Open before 9am: Huong Bihn Bakery, the oldest in Eden Center; Café Gio; Café Le Mirage; Huong Gia Café and Tea DM (both open at 7am.) If breakfast to you is a salted coffee, a bubble tea, or a Vietnamese baked treat, you're set.
Grab all the essentials.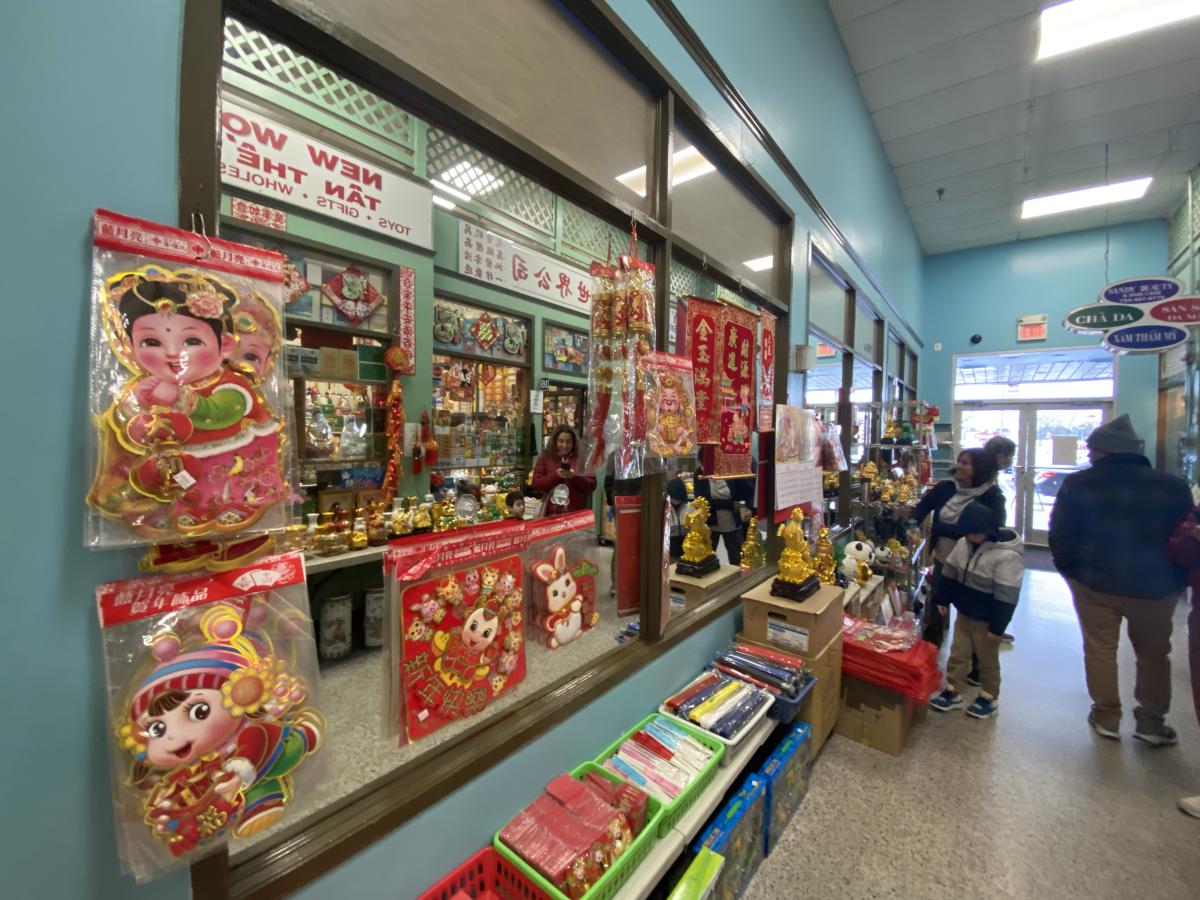 There are more than 20 hair salons and health and beauty destinations in Eden Center. Add that to dozens of travel agencies, jewelers, cell phone shops, toys, gifts, and more, and basically, you can live your entire life inside Eden Center…or at least during their official hours of 9am to 11pm.
For hair, Thien My Hair Salon, Anh Thao Beauty Salon, Family Hair Beauty Salon, and Magic Cuts get top ratings. For beauty treatments and nails, try Dream Salon. And be sure to visit Asian beauty supply and skincare places like Besfren Beauty, Sandy Beauty & Skin Care, and Damoa Beauty.
Eat, drink, and eat some more!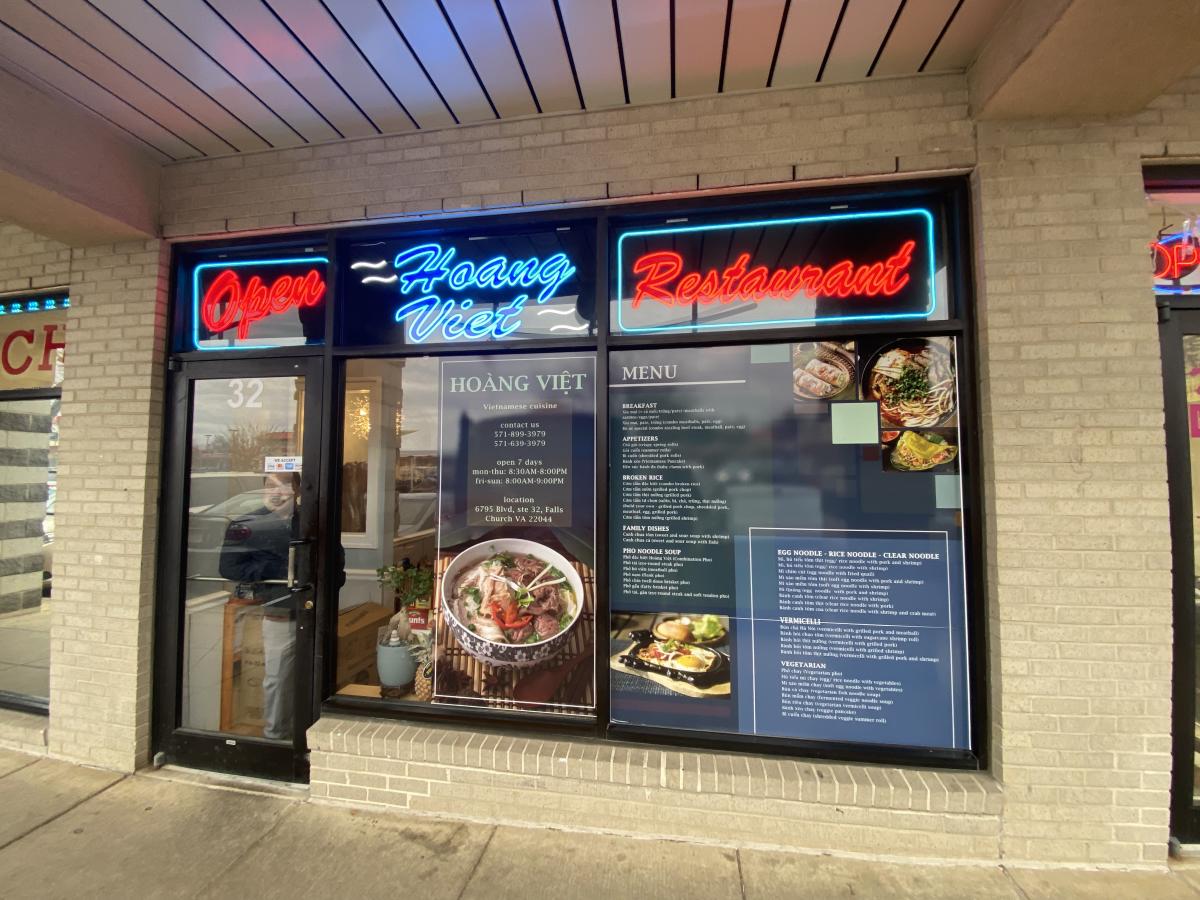 Most of the restaurants at Eden Center are legendary for one thing or another. Here's our likely-very-arguable-list of where to find what:
Pho at Hai Duong
Barbeque pork summer rolls at Nha Trang
Make-your-own summer rolls at Rice Paper
Bubble tea at Vivi Bubble Tea
Cha Gio (spring rolls) at Huong Viet
The ultimate truth is that you can't go wrong at Eden Center. Between the restaurants, cafes, bakeries, and groceries, roughly half of the shopping center is comprised of some of the best pho, Bahn mi, bun, fried rice, and noodles you'll ever eat. My favorite is Huong Viet, a cash-only restaurant with spring rolls I crave constantly. I have never had anything bad on their extensive menu, nor have the many friends I have dragged here over the years. It consistently rises to the top of Eden Center "best" lists.
The highly awarded Rice Paper is also recommended. It has a more modern atmosphere, and the menu includes lettuce and rice paper wraps…like you are making your own spring rolls. You dip the rice paper in water to soften, then fill with meats, vegetables, vermicelli noodles, and whatever else your platter includes.
One thing to note about dining in Eden Center, though: All the restaurants are about the size of a Starbucks. So there may be lines and most places do not take reservations. This is especially true at dinner time. Show up early, show up late, or be prepared to wait. Or, order carryout and enjoy your meal at one of the covered outdoor picnic tables on the shopping center grounds.
DIY dining from Eden Center.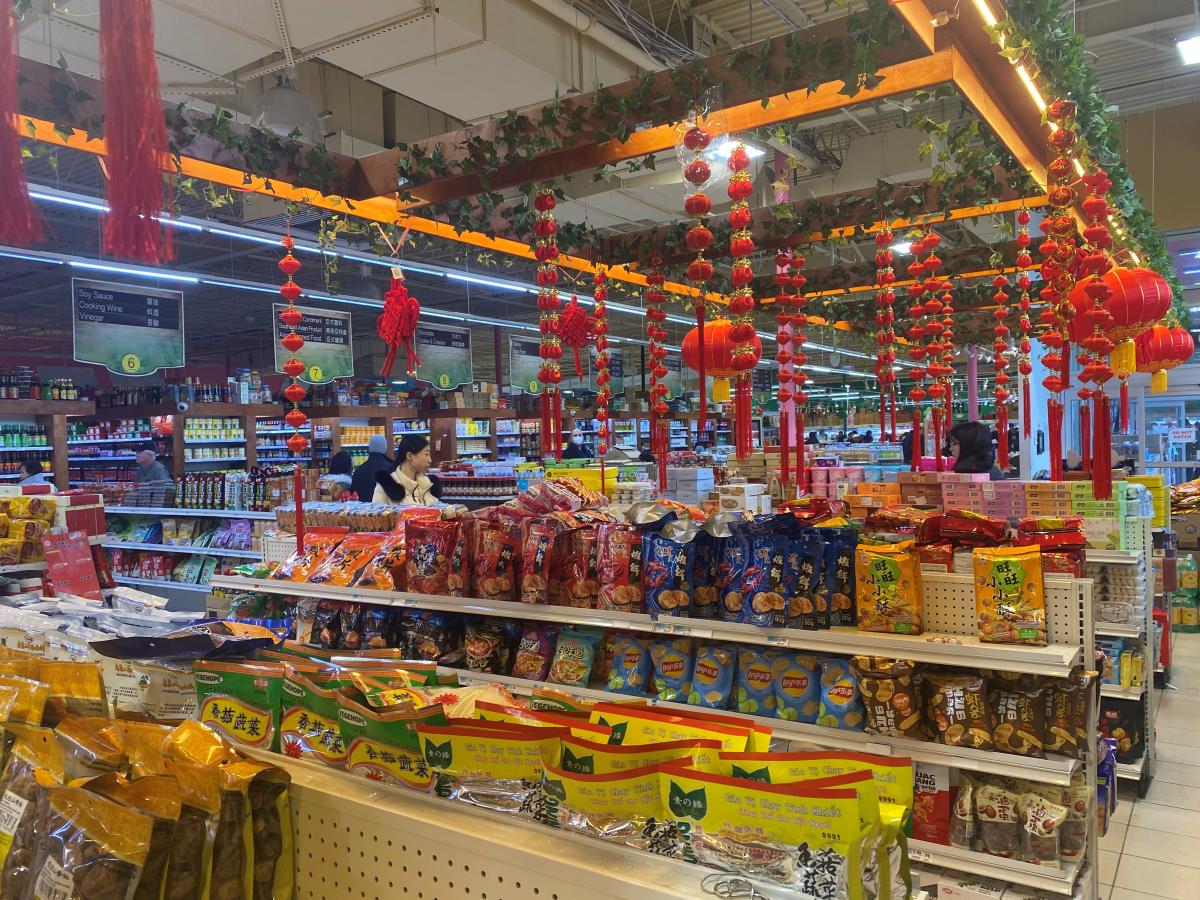 Let's talk groceries. Yu Choy. Mangosteen. Shrimp chips. Plum vinegar. Chicken feet. Pork tongue. Long beans. Moon cakes. If you can't find it at Safeway, chances are you'll find it at Eden Center…often at bargain prices.
Cho Eden Supermarket is the smaller of the two, offering specialty items you can't find anywhere else. Plus, their ready-to-eat roast duck is legendary. Good Fortune is easily 5x bigger than Cho Eden Supermarket. I am a mushroom fan, for example, and you can find many varieties here that you can't find in traditional grocery stores. You'll find meats, seafood, baking ingredients, sauces, and frozen foods you won't find elsewhere. And to round things out, Good Fortune also has its own buffet with its own foodie fans.
One more mention is China Herbs, one of the inside mall stores. This shop is filled with rare culinary and medicinal herbs, plus Asian medicines.
Truly off-the-beaten-path.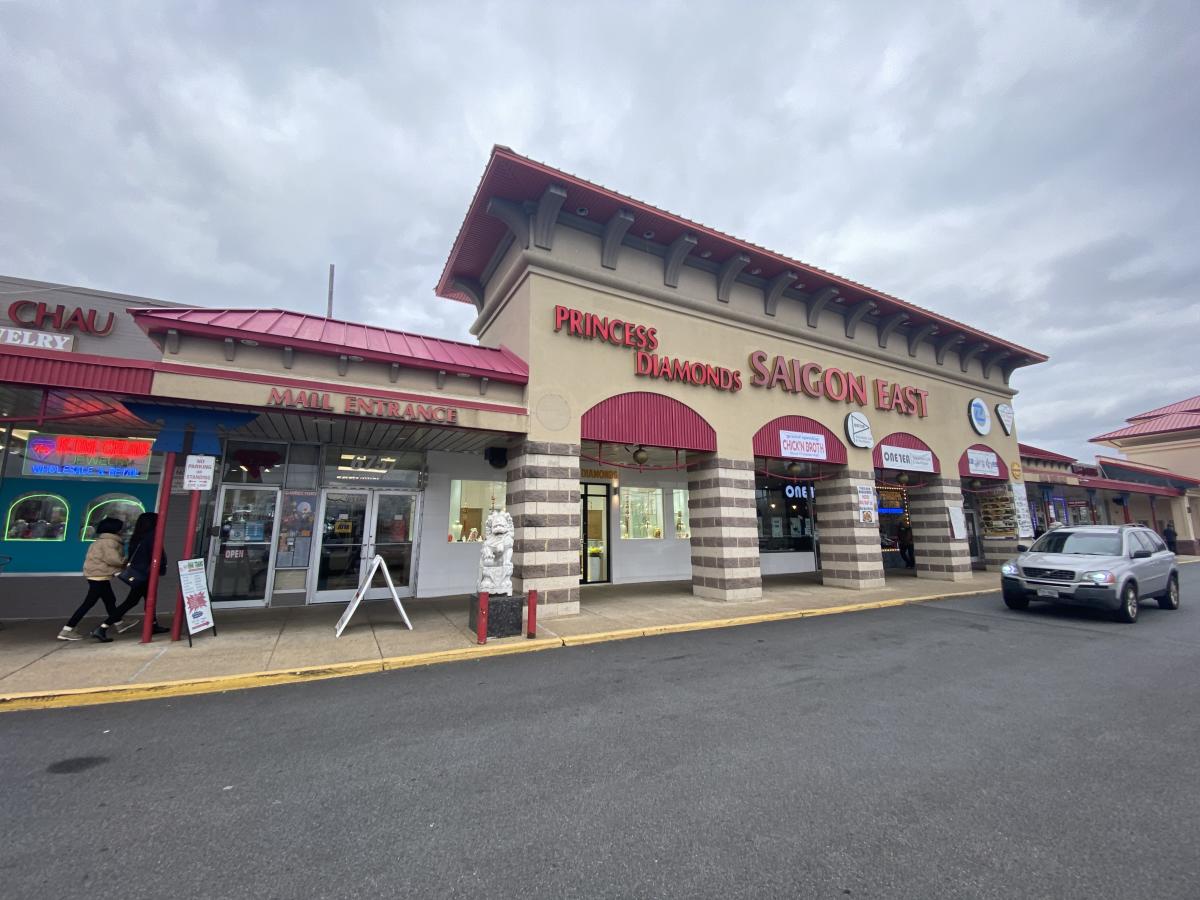 If you google about the Eden Center, you'll notice how excited visitors are about it. They say it's never the same experience twice. And while most Vietnamese people are well aware of it, the rest of the world is still catching on. Which means you'll have stories to tell when you get back home and everyone will be envious that you knew about Eden Center while you were planning your tour of the Northern Virginia and Washington, DC region. Seriously. It's that kind of hidden gem.
Depending on what you want to do, you can make it just a quick trip for lunch. But we recommend at least three hours for a nice meal, time to meander, followed by grocery shopping. Eden Center is so unique and special that whatever you do in your time there will likely be fondly remembered.
Header image - By Flickr user: Dewita Soeharjono Jakarta via CC BY-SA 2.0