Have you ever taken part in a space adventure, seen a tree made of LEGO, or watched a film in a 4D cinema? Well, now you can do all three of these things and more at the brand-new LEGO Discovery Center, which is now open at the Springfield Town Center. With 12 unique areas of fun, kids can enhance their creativity by spending hours uncovering the 32,000-square-foot playground brick by brick. 
Here are a few ways to make the most of your visit to the LEGO Discovery Center Washington, DC.
1. Create Your Mini Figure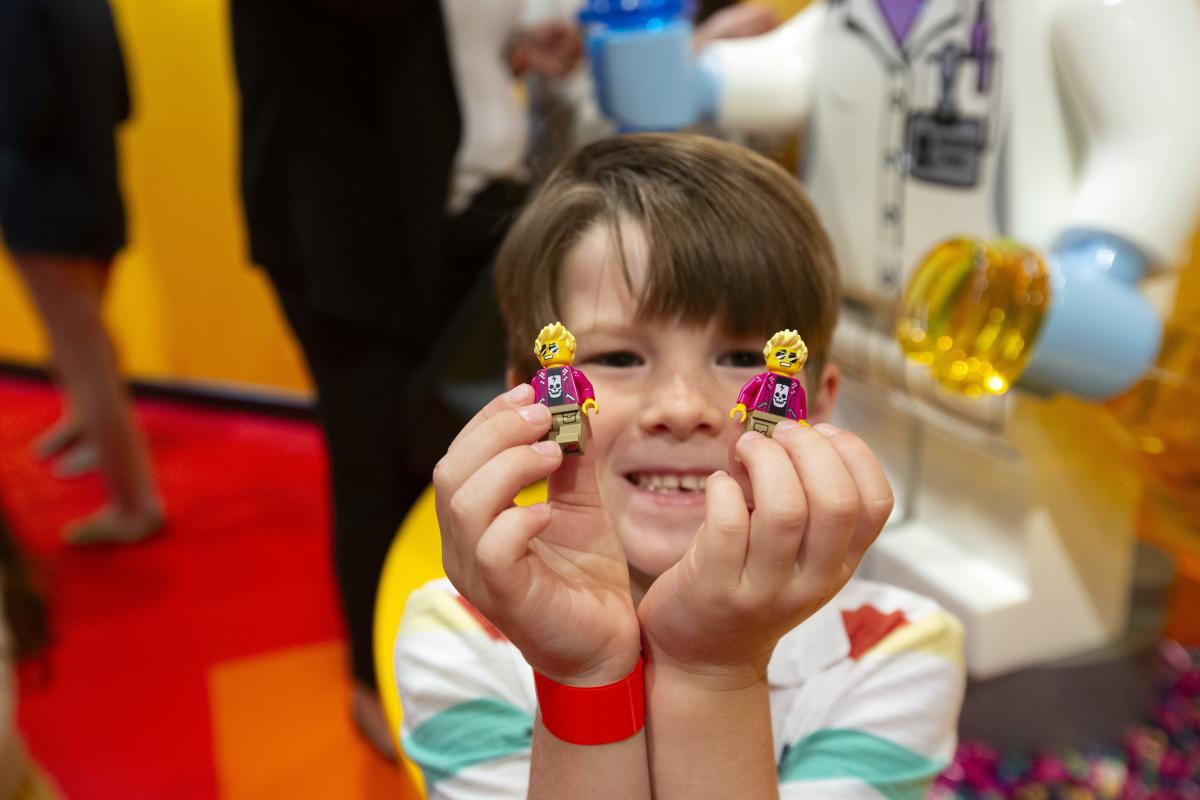 Image courtesy Virginia Tourism Corporation
First things first, it is essential to create your own minifigure, so you have a companion for the adventures you are about to embark on. Start testing your imagination by picking out the legs, torso, head, and hair. There are thousands of pieces, so choose wisely.
2. Get Creative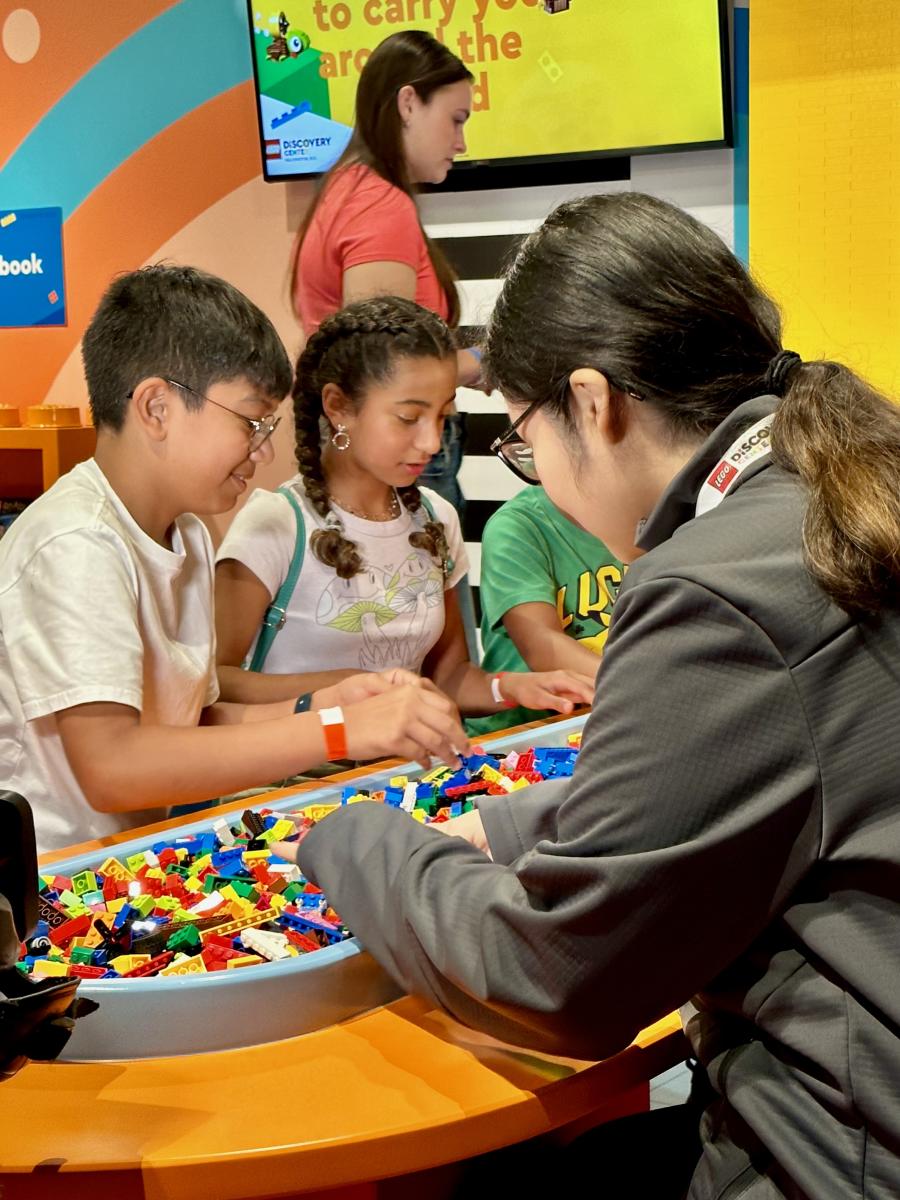 This is where the adventure really begins…warm up at the Creative Club in order to hit the ground running and spark your imagination. Playmakers are there to help build your masterpiece and then display it on the wall for all to see. Once you feel warmed up, then you can take on LEGO world.
3. All Aboard the Imagination Express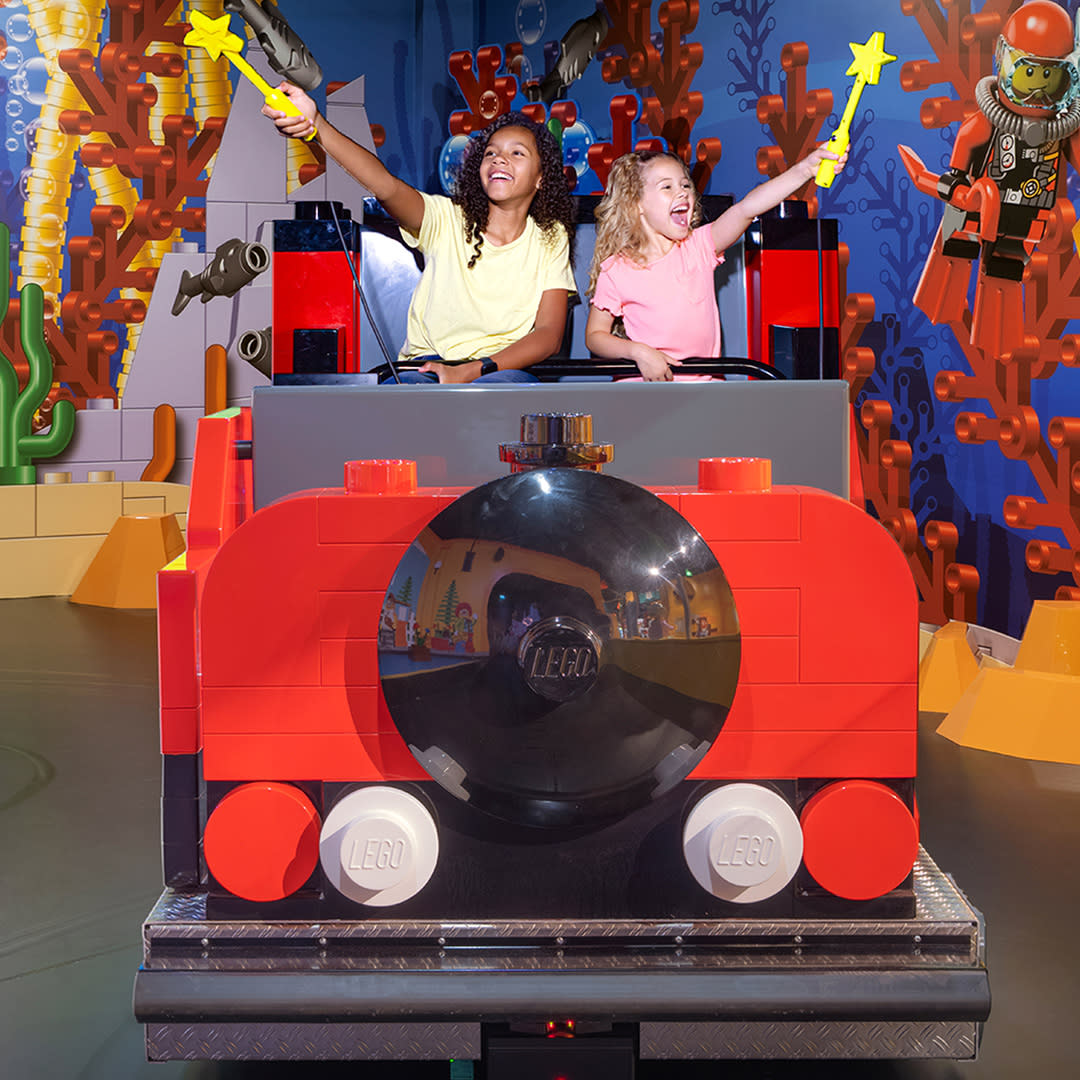 Image courtesy LEGO Discovery Center
In just a few minutes, this interactive train will take you abroad to visit a multitude of LEGO worlds. From swimming at the bottom of the ocean to defeating alien spaceships in outer space, you will still have time to play in a mega bubble bath before the ride ends. Collect as many points as you can with your magical wand - but be on the lookout for moles and space pirates!
Note: While the LEGO Discovery Center is wheelchair accessible, the Imagination Express ride does require guests be able to sit up unassisted and move to the trolley train car without assistance. (Find more accessibility resources in #FXVA here.)
4. Ready or Not, Launch your Spaceship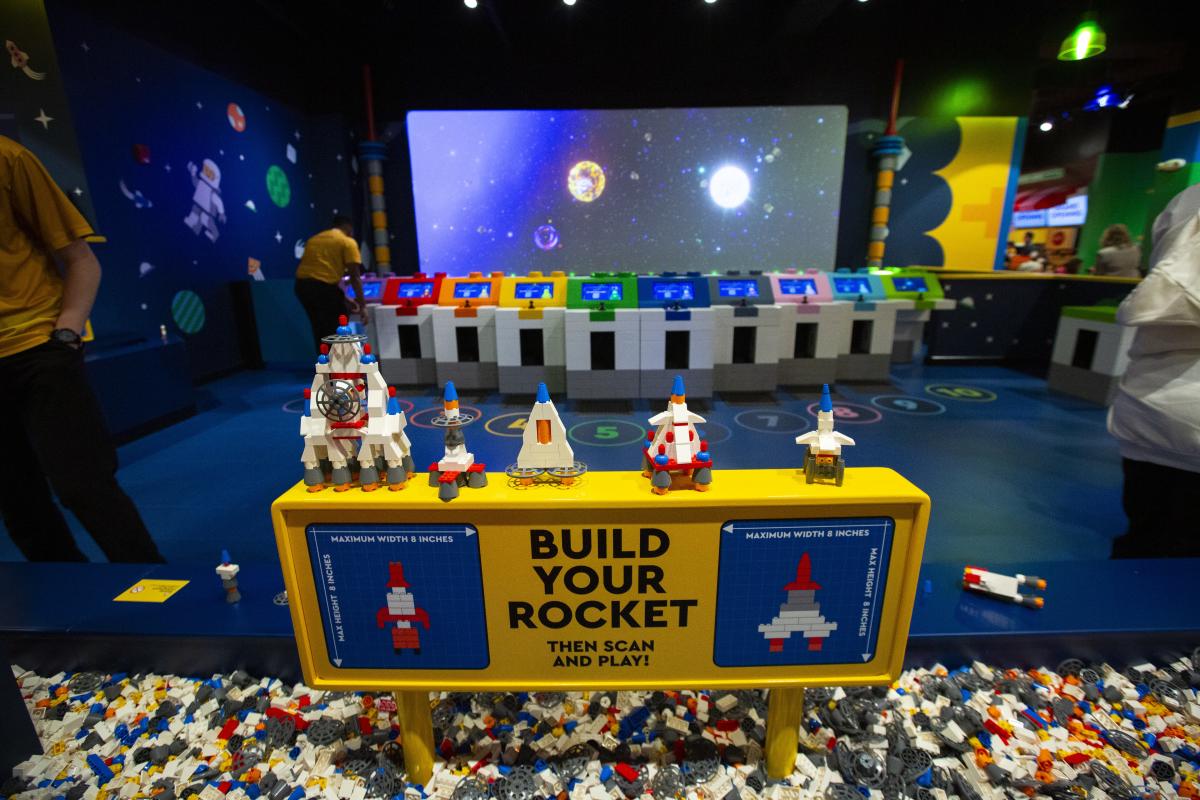 Image courtesy Virginia Tourism Corporation
Do not miss the chance to launch your own Spaceship into the galaxy far, far, away. Build, customize, scan, and watch your spaceship soar through space. This is your time to take control to complete the space mission and compete with other creators.
5. Tour MINI World (which isn't so mini)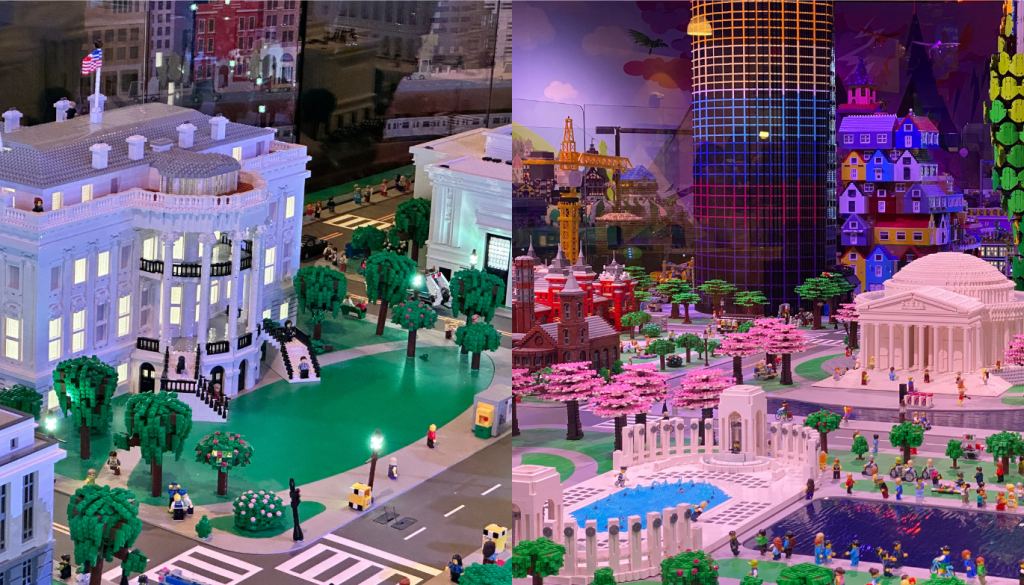 The LEGO Discovery Center brought the landmarks of Washington, DC to Springfield so that you can visit the Capital Region's iconic landmarks in brick form! Go sightseeing and visit the White House, the Washington Monument, and even a certain DC baseball team's iconic ballpark - and don't miss the spectacular cherry blossom trees in bloom (any time of the year) at LEGO's MINI World. The master builders have done it again, using more than 1.5 million bricks and 25 model builders for a total of 4,065-plus hours to create this incredible world of LEGO.
6. Find your Superpowers in Hero Zone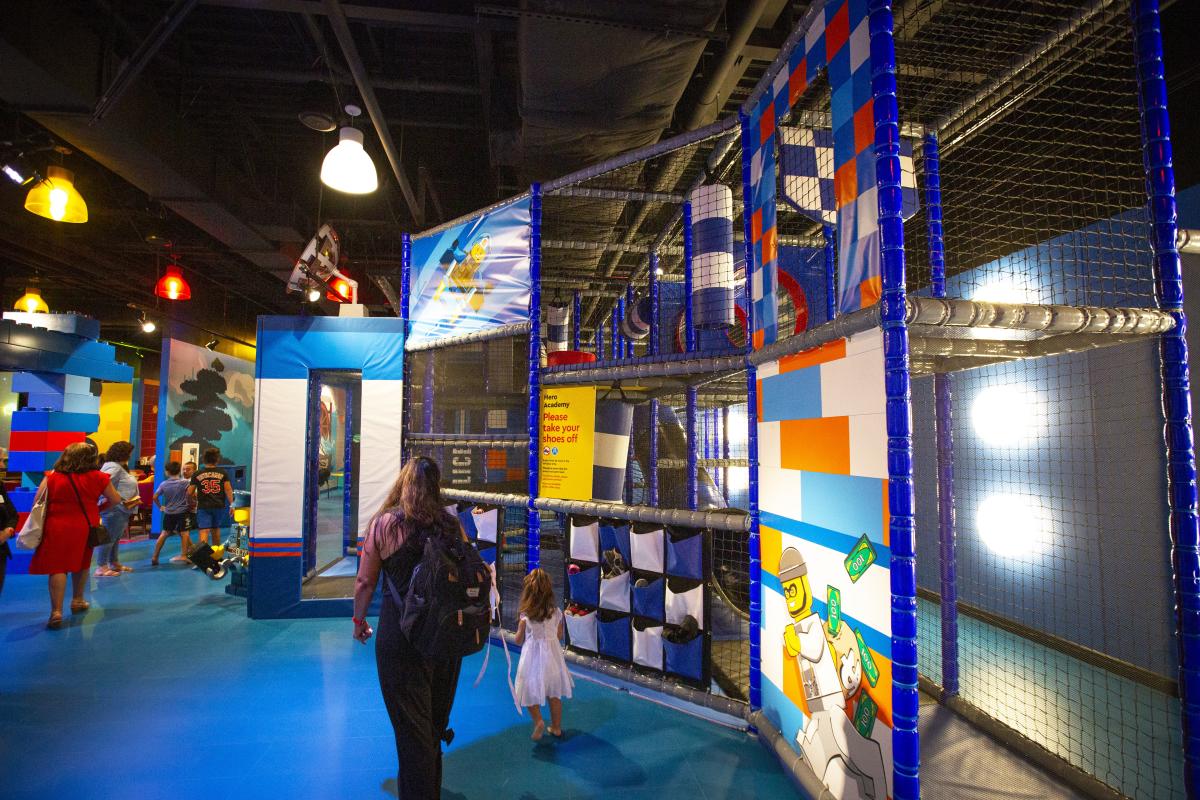 Image courtesy Virginia Tourism Corporation
Test your LEGO skills at the Hero Zone! You will be faced with quite a few obstacles, from building activities to action games and even a climbing wall. Will you be able to survive the laser maze?
Hot Tip: At Hero Zone, there are numerous exercises, so be prepared to face them head-on and then re-energize afterward at the LEGO Café.
7. Forget 3-D, Experience 4-D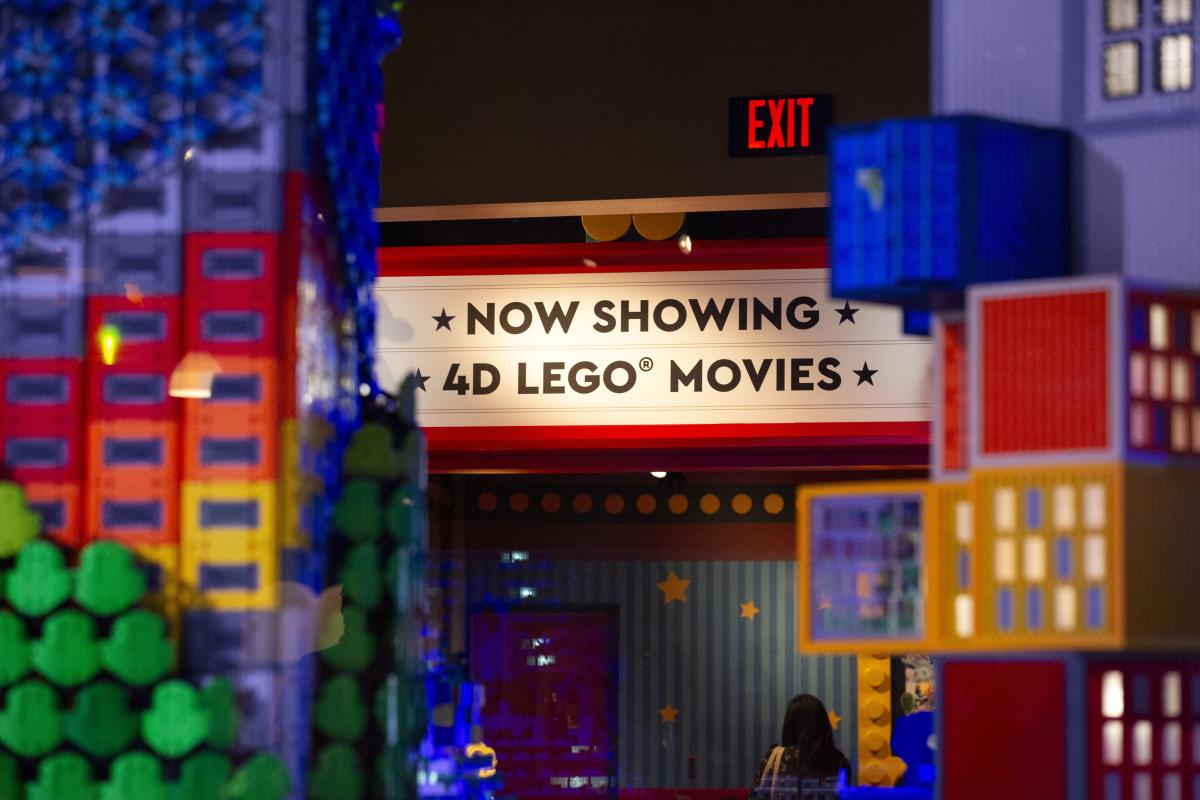 Image courtesy Virginia Tourism Corporation
It will be impossible to go to a normal movie theater after visiting LEGO's 4-D cinema, which even has its own weather system. If you are wishing for a snowy day, the 4-D cinema can make that happen! Take a seat, grab your glasses, and take advantage of this unbelievable sensory experience.
8. Release the Youngsters at DUPLO Park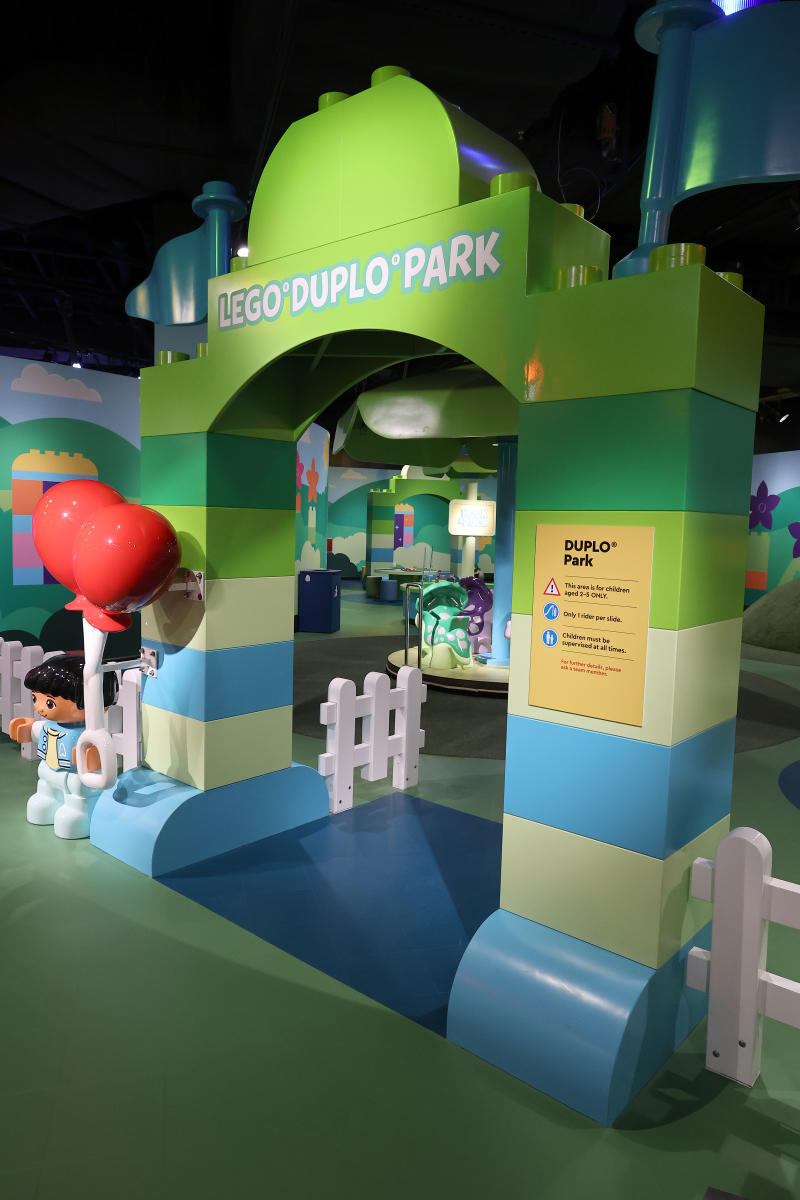 LEGO Discovery Center has curated a zone specifically for toddlers ages two through five, so they can also enjoy the adventures. Take a spin on the dinosaur carousel, go fishing for ducks, and do many more interactive activities to help your youngsters learn and have a LEGO-tastic time!
9. Leave your mark on the Tree of Imagination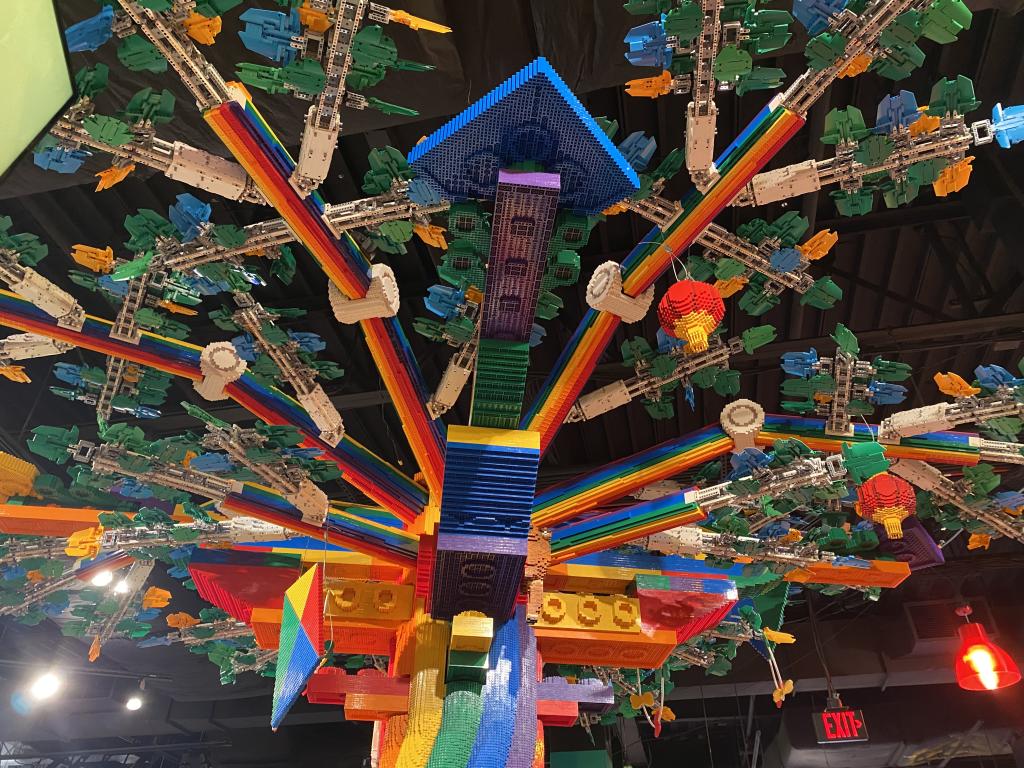 After a day filled with animation, make a quick stop at the Tree of Imagination to take a closer look at this magical world! You'll know when you find it! Plus, add your own LEGO brick to the tree as your final goodbye.
These are just a few of the 12 interactive zones you'll find at the new LEGO Discovery Center, which is open daily. Plan a day filled with amusement ahead of time and buy your tickets online. Once you visit, you'll probably want to come again and again, so for those crafty builders, annual passes are available to purchase as well. 
And while the LEGO Discovery Center is geared towards children first, keep an eye out for Adult Nights throughout the year. Coming up soon: a Halloween-themed Adult Night on Friday, October 13, which is sure to give everyone a chance to be a kid again.