When it comes to local authors, Fairfax County in Northern Virginia is brimming with talent. From big names in the book world like David Baldacci to lesser-known powerhouses, our literary community has something for everyone. Here are five Fairfax County authors that the booksellers at Bards Alley Bookshop think you should be reading. (It is National Book Month, after all!)
To Kill A Mocking Girl by Harper Kincaid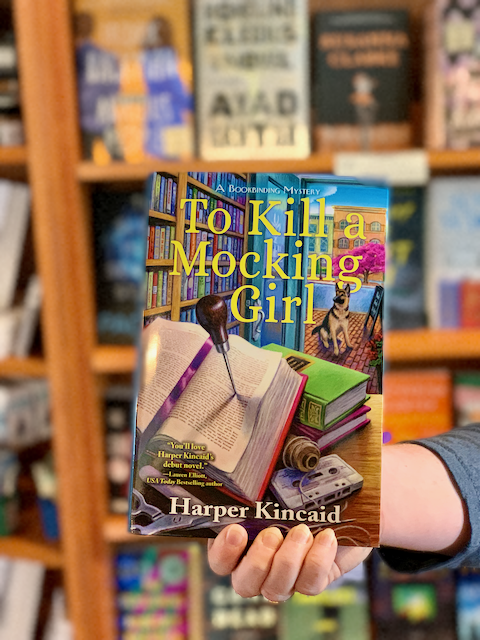 What's better than a woman-helmed mystery? A woman-helmed mystery set in your own backyard! Kincaid's mystery debut is a compelling, character-driven whodunit set in the heart of Vienna, VA. Learn the history behind familiar haunts with heroine Quinn Caine—and, if you look carefully, you might even recognize your favorite booksellers!

Eat A Peach by David Chang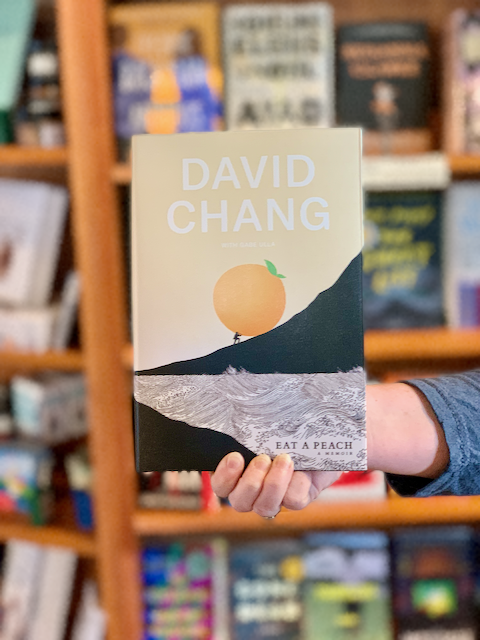 Chang may be an internationally recognized culinary superstar, and he might be living a bit farther afield these days, but he started life as a kid in our own Tysons Corner and Vienna. This memoir is candid and raw, a portrait of unlikely success despite seemingly making all the wrong choices.

No Place Like Here by Christina June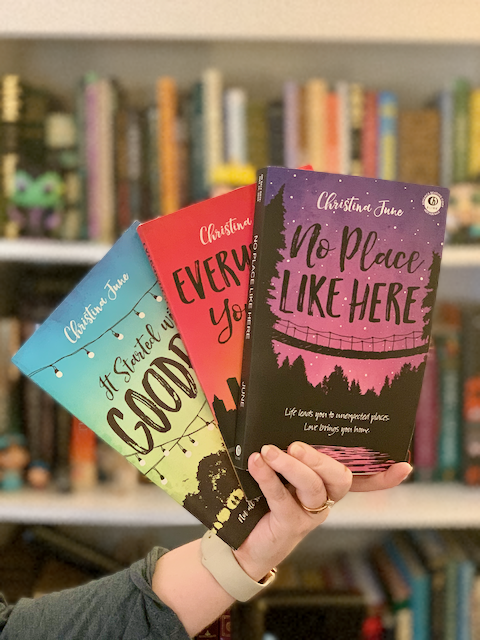 This local Young Adult (YA) author knows teens—she's a guidance counselor in the Fairfax County Public School system! We love that her sweet romances are perfect for a broad range of ages.

Conspiracy by P. O'Connell Pearson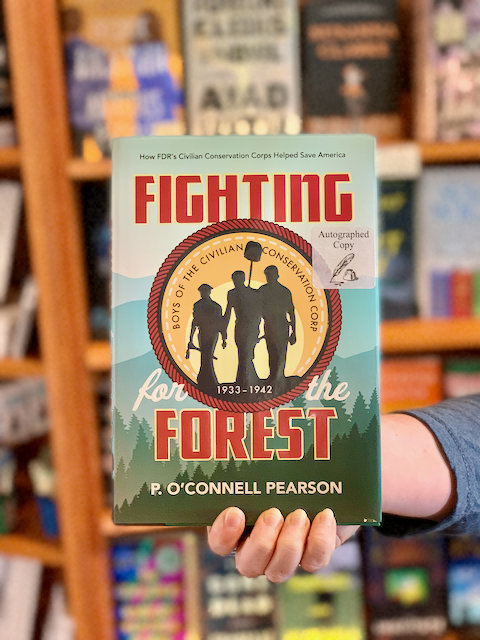 We've loved all of Patty's juvenile nonfiction (Fly Girls, Fighting for the Forest), and we can't wait for Conspiracy: Nixon, Watergate, and Democracy's Defenders, out October 13. (Ages 10+)

Ta-Da! by Kathy Ellen Davis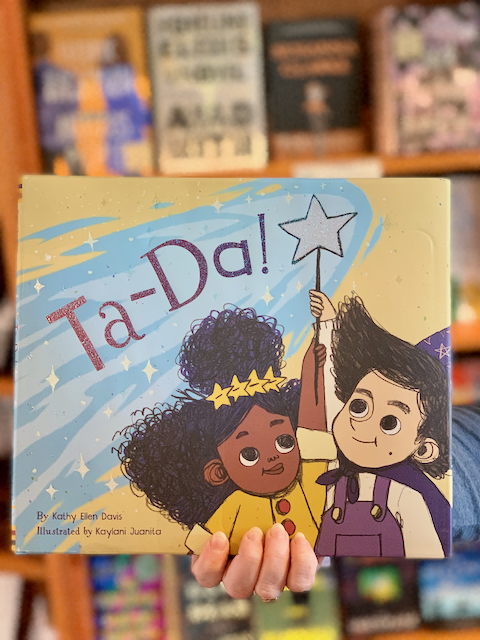 Davis' passion for stories and indie bookstores is famous on the internet (she's the original #BookTok-er), but one of the many jobs she's currently juggling in the physical world is being a bookseller at Bards Alley! She has published a few books with Disney, but our favorite is the one published under her own name. If you're patient, you might even score a signed copy!
You can find all of these titles and more at Vienna's favorite little bookshop, Bards Alley, located on quaint Church Street. (Plus, if you can't find it in-store, just tell the team and they will look into ordering it for you!) Bards Alley is a woman-owned independent bookstore and wine bar that promotes literacy, supports local authors, engages the community, and encourages localism.

Due to COVID-19, the shop is operating under unusual strictures: the store is open for browsing and curbside pickup six days a week (11am-4pm, Tuesday through Saturday, 12pm-5pm on Sundays), but is not currently serving food or drink for consumption on the premises. Masks are required for browsing, and only six customers can be accommodated at one time. Due to supply chain and delivery delays, pre-orders are encouraged, but they are by no means required.
For more ways to celebrate National Book Month, don't miss George Mason University's Fall for the Book Festival, happening now through the end of the month. (This year, in a virtual format!)


*This guest blog post and photos were provided by Leah Grover of Bards Alley Bookshop. Learn more about Bards Alley at www.bardsalley.com.*