This year, Hanukkah begins on November 28th and ends on December 6th. And you'll find plenty of events celebrating the holiday in Fairfax County and throughout the Capital Region. For many English speakers (such as myself), you might find yourself a bit confused over the spelling of this holiday's name. Is it Hanukkah or Chanukah? The answer (thank you Google) is that both are considered correct, though Hanukkah is the most widely used spelling, while Chanukah is more traditional.
To honor this year's celebration, we've put together some fun events that symbolize this celebration. So without further ado, check out the events below...after you listen to perhaps the most recognized Hanukkah (Chanukah) song of the last quarter-century.
National Menorah Lighting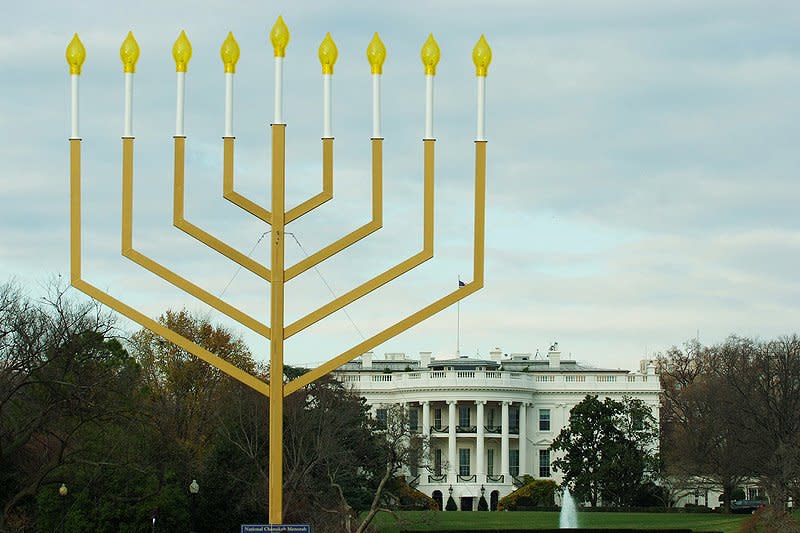 Image Courtesy National Menorah Facebook
November 28th, 3:15pm
White House Ellipse
Perhaps the most prominent public Chanukah program in the world is the annual lighting ceremony of the National Chanukah Menorah on the Ellipse, just across from the White House in Washington, DC. The lighting of this magnificent menorah – the world's largest – is a free event with limited seating and extra safety precautions due to COVID restrictions, and is seen via television newscasts, internet feeds, and other media by tens of millions across the nation and around the world.  Order your tickets here.
 
Light Up Arlington - Clarendon Menorah Lighting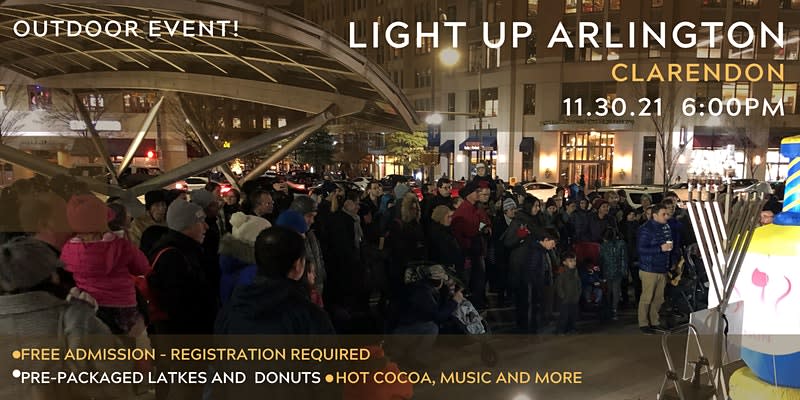 November 30, 6pm
Chabad Lubavitch of Alexandria-Arlington
Come out for the Clarendon Menorah Lighting and Community Celebration as you experience the festival of lights. There will be a lighting of a giant 9-foot Menorah, lively music, hot Potato Latkes (pre-packaged), Hot Cocoa, Donuts, (Pre-packaged) Chocolate Gelt, and Dreidels for all. COVID restrictions will be in place including requiring masks, social distancing, and limited capacity. Pre-registration is required to attend this free event.
 
Festival of Lights (Virtual)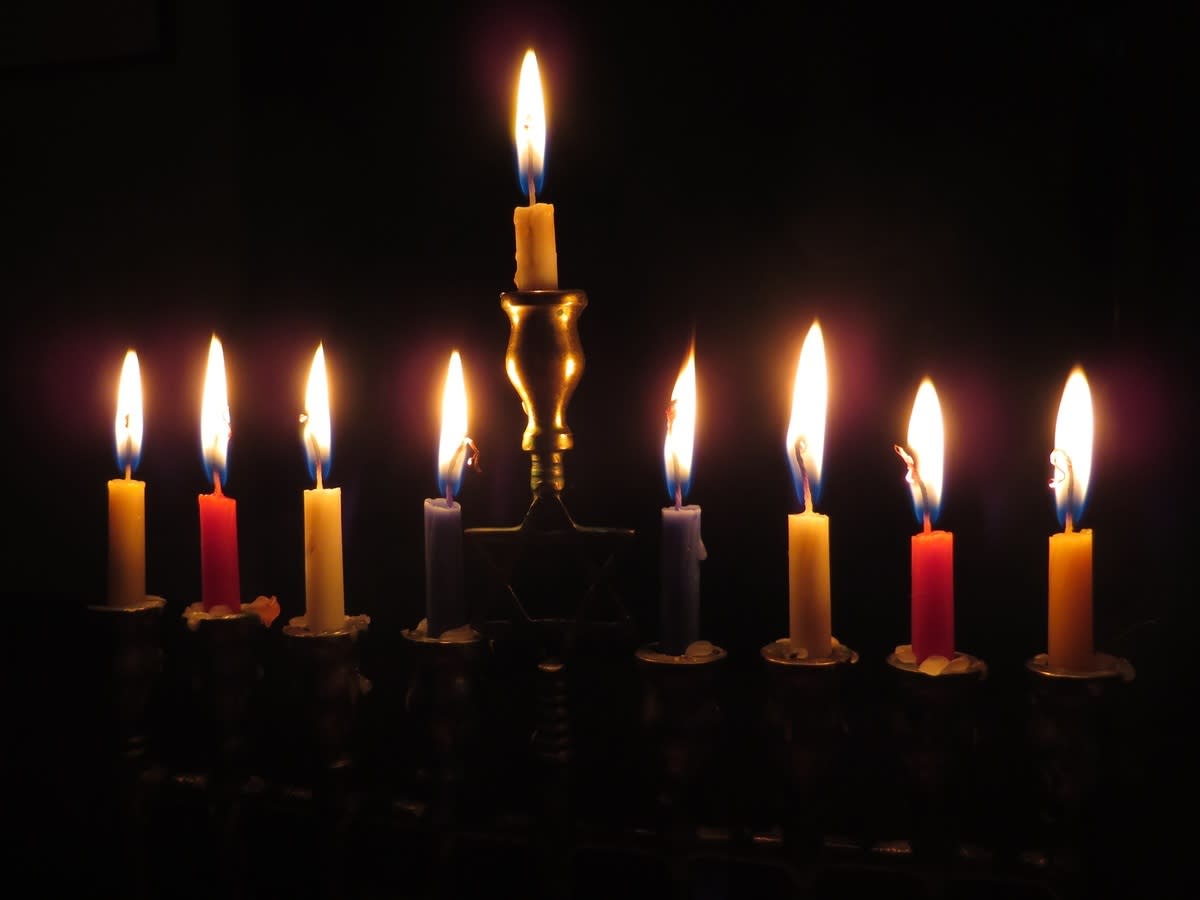 December 1
Virtual on Zoom
Join the JCC Association and partners at JArts and the Museum of Fine Arts, Boston, to celebrate Hanukkah. Eight female international Jewish artists, including singer Tair Haim of A-Wa, Italian chef Sylvia Nacamulli, and dancer Rachel Linsky, will share their unique creations inspired by hanukkiot (Hanukkah menorahs) in the MFA Judaica collection, among the largest such collections in a major American museum. An unforgettable evening of performance, learning, and artistic engagement is in store for all ages. The fun starts at 6pm and is streaming on Virtual J.
 
Chanukah on Ice!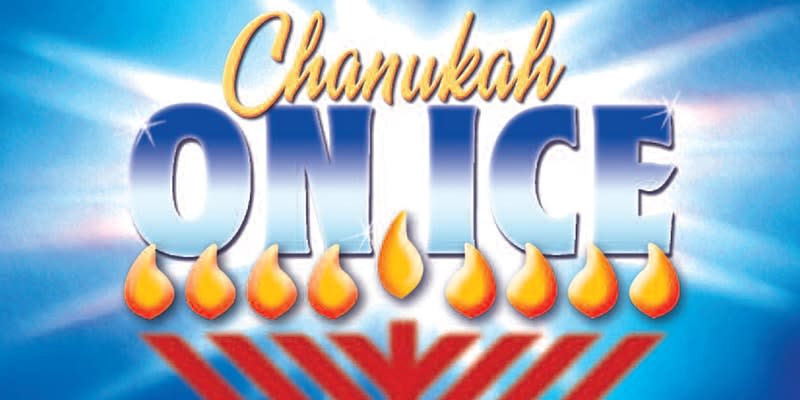 December 2, 6pm-8pm
Pentagon Row Outdoor Ice Skating
Skate with family and friends during this evening event that features a 6ft Menorah lighting, Hot Latkes, Kosher Hot Dogs, and refreshments. Register now to be a part of the fun!
 
Community Menorah Lighting at Mosaic District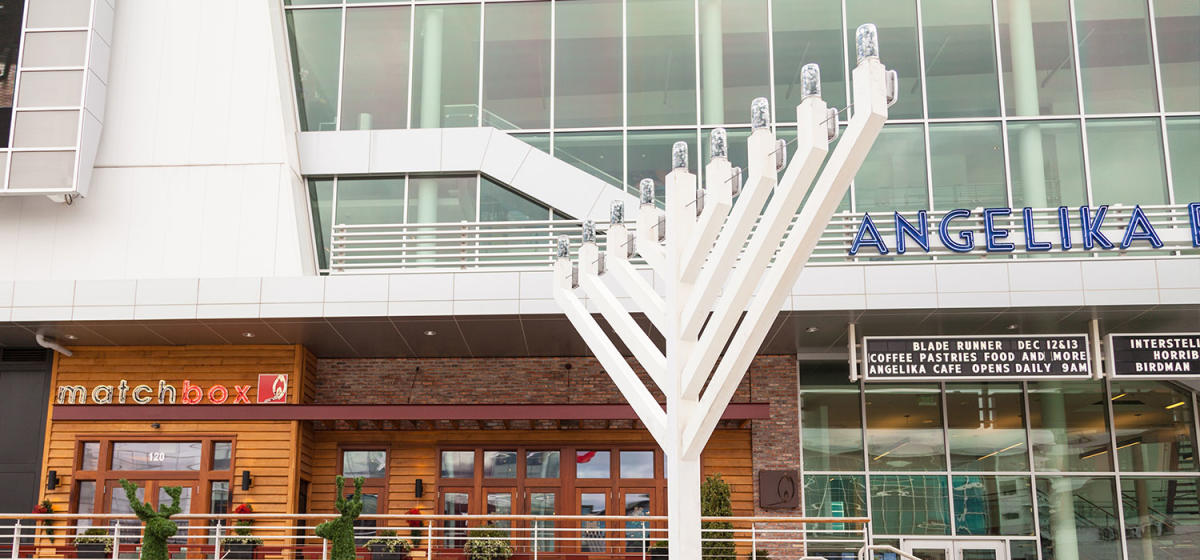 December 5, 5pm-7pm
Mosaic District
Fairfax, VA
It's Chanukah time in the Mosaic District – and they're bringing the celebration to all those that join as they light the candles, sing songs, provide entertainment, spin the dreidel, and more! This special event is done in conjunction with the JCC of Northern Virginia.
 
Inclusion Committee Chanukah Celebration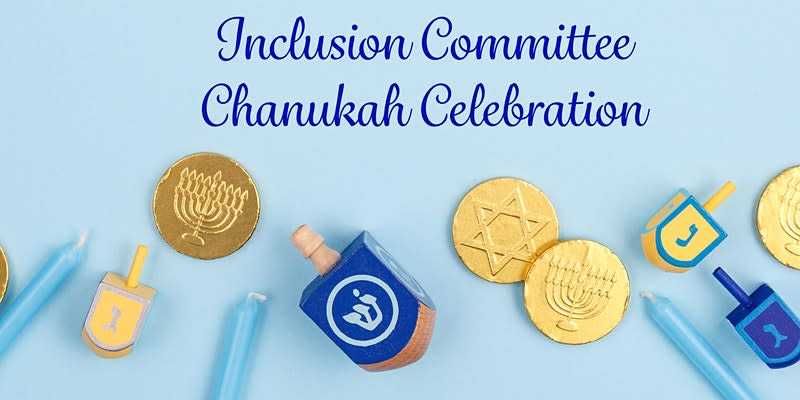 December 5, 2pm
Temple Rodef Shalom
Falls Church, VA
Celebrate the Festival of Lights together! Enjoy making a Chanukah craft, hear a Chanukah story, share traditions, and enjoy some Chanukah music as we gather. Register here. 
 
"A Klezmer Hanukkah" with Seth Kibel and the Kleztet
December 11, 7pm
McLean Community Center
Hanukkah comes early this year, but Seth Kibel and the Kleztet keep the party going with festive Klezmer tunes and a little jazz thrown in. Chag Sameach!
 
These are just some of the fun things to do during Hanukkah time here in Fairfax County and the Capital Region. We have more holiday events listed on our seasonal calendar, so we invite you to take the time to enjoy the season and find a fun activity to share with your family. Don't forget to share your memories with us using #FXVA or @VisitFairfax on your social media posts.