When is Hanukkah?
This year, Hanukkah begins on December 18, 2022 and ends on December 26, 2022. And you'll find plenty of events celebrating the holiday in Fairfax County and throughout the Capital Region. For many English speakers (such as myself), you might find yourself a bit confused over the spelling of this holiday's name. Is it Hanukkah or Chanukah? The answer (thank you Google) is that both are considered correct, though Hanukkah is the most widely used spelling, while Chanukah is more traditional.
Hanukkah Events & Celebrations
To honor this year's Hanukkah celebration, we've put together some fun events that symbolize this celebration. So without further ado, check out the events below...after you listen to perhaps the most recognized Hanukkah (Chanukah) song of the last quarter century.
 
Festival of Lasers - Hanukkah Laser Tag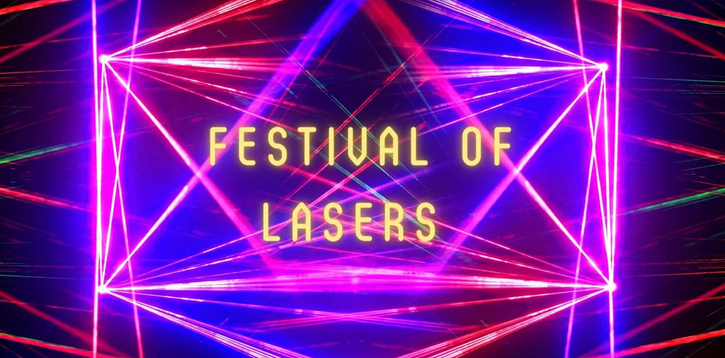 December 14, 2022 at 8pm-10pm
UltraZone Bailey's Crossroads
Falls Church, VA
Join 2239, EntryPoint, NOVA Tribe, and GatherNoVA for an evening of laser tag fun! This event will get you in the Hanukkah spirit, too, with sufganiyot (mmm, donuts) and other delicious treats. You can get your tickets here.
Chanukah on Ice!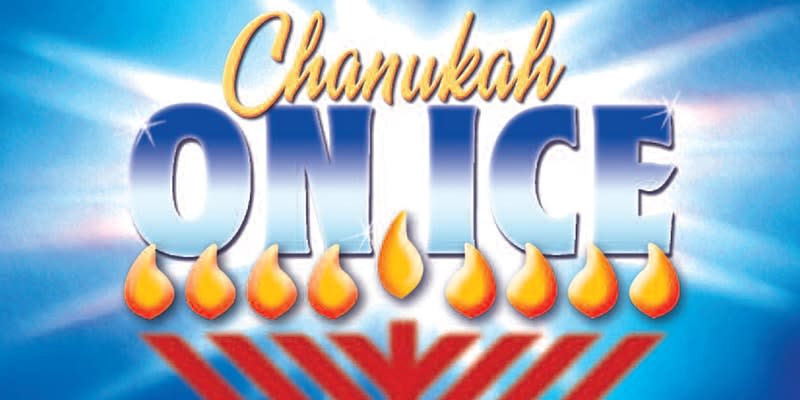 December 15, 2022 at 5:30pm-8:30pm
Pentagon Row Outdoor Ice Skating
Skate with family and friends during this evening event that features a 6ft Menorah lighting, Hot Latkes, Kosher Hot Dogs, and refreshments. Register now to be a part of the fun!
Vienna Chanukah Celebration!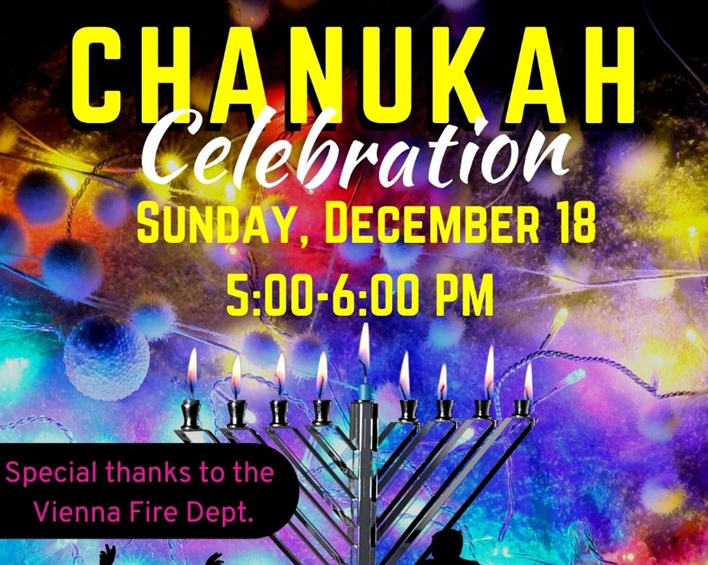 December 18, 2022 at 5pm-6pm
Freeman Store and Museum
Menorah lighting, fire performance, Chanukah music, latkes, donuts, gelt, and more await you at this event in the Town of Vienna - sponsored by Chabad Tysons. Visit the Freeman Store website for more info.
National Menorah Lighting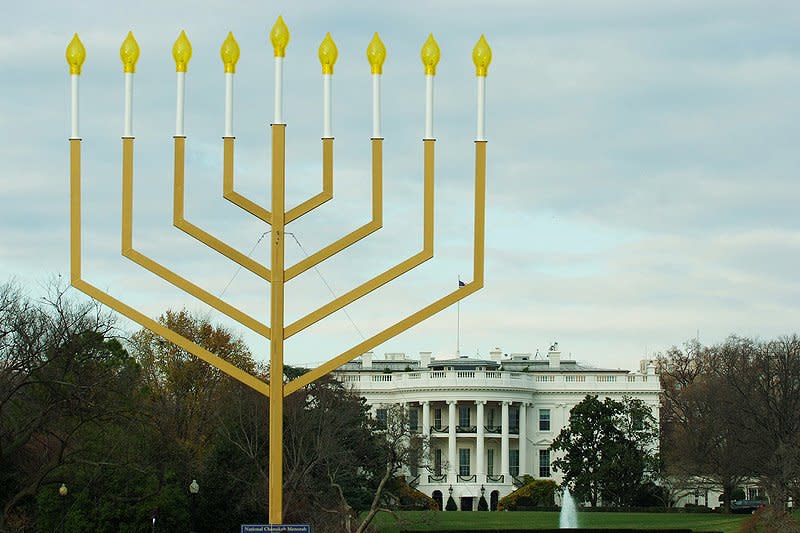 Image Courtesy National Menorah Facebook
December 18, 2022 at 3:15pm
White House Ellipse
Perhaps the most prominent public Chanukah program in the world is the annual lighting ceremony of the National Chanukah Menorah on the Ellipse, just across from the White House in Washington, DC. The lighting of this magnificent menorah – the world's largest – is a free event with limited seating and extra safety precautions due to COVID restrictions, and is seen via television newscasts, internet feeds, and other media by tens of millions across the nation and around the world.  Order your tickets here.
Community Menorah Lighting at Mosaic District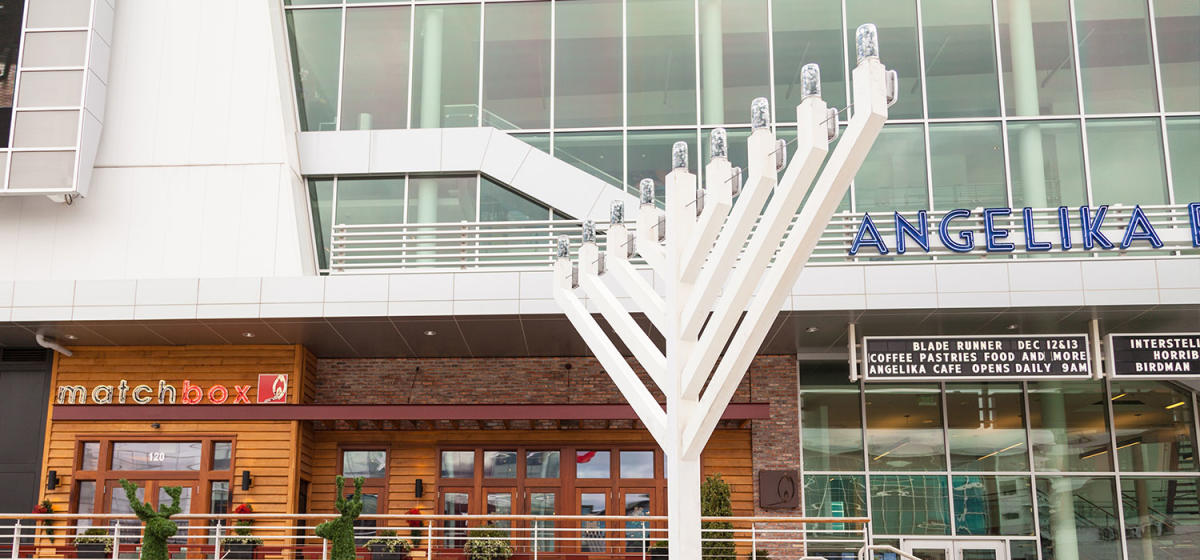 December 20, 2022 at 5pm-6pm
Mosaic District
Fairfax, VA
It's Chanukah time in the Mosaic District – and they're bringing the celebration to all those that join as they light the candles, sing songs, provide entertainment, spin the dreidel, and more! This special event is done in conjunction with the JCC of Northern Virginia.
Light Up Arlington - Clarendon Menorah Lighting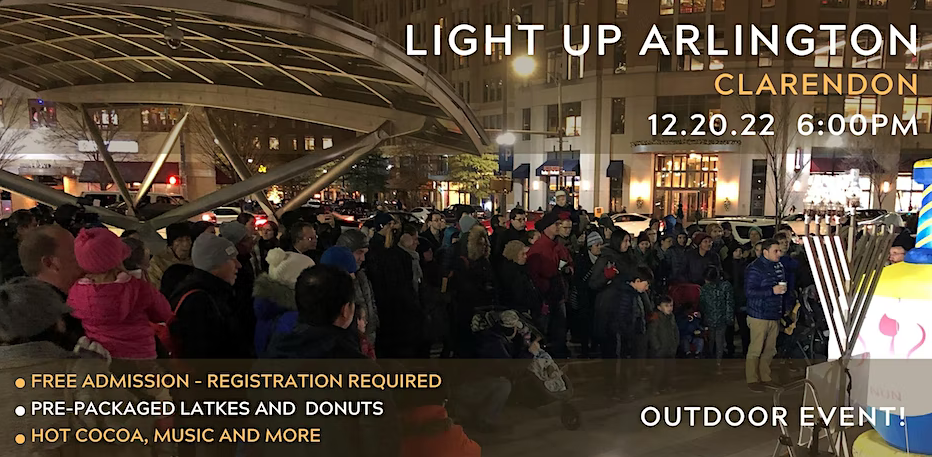 December 20, 2022 at 6pm
Chabad Lubavitch of Alexandria-Arlington
Come out for the Clarendon Menorah Lighting and Community Celebration as you experience the festival of lights. There will be a lighting of a giant 9-foot Menorah, lively music, hot Potato Latkes (pre-packaged), Hot Cocoa, Donuts, (Pre-packaged) Chocolate Gelt, and Dreidels for all. Registration will close when maximum capacity is reached during the free ticket registration. Reserve your spot to attend this free event.